A few of the things I find each week which strike my fancy and I hope that they strike yours also!
How to turn Washi Tape into stickers. Did you know that you could stick washi tape on wax paper (or freezer paper), punch shapes and use the cut-outs as stickers on cards & scrapbook pages. I could not find a source.
If you are in to Scrapbooking, here is a source for free printable journaling cards. Found on
Digiscrap Freebies
.
I haven't tried this but I am going to. Places to find photographs of your ancestors. We shall see. Found on
Crestleaf
. I would love to find photos of any of my ancestors.
A paper card printable antique truck. I bet I know some little boys who would love cutting and pasting these together. Found on
Flickr.
Springtime coasters. Crochet. Free tutorial.
Maise Hutton
. Simple rounds embroidered.
A really cute tray! Using postcards or whatever. From
My So Called Crafty Life
. You could even use paper napkings. Just cut, stick and mod podge. I Love mod podge projects.
DIY Photo Magnets for Mother's Day, or any day really. I don't know who wouldn't love getting these. Found on
Sundays In
.
With some artificial, or paper flowers, a cardboard letter base and some glue, you too could have a beautiful flowered letter/initial, etc. I love this idea. Found on
The Mrs and Momma Bird
.
Do you know somebody who has been ill and could use a "pick me up?" Maybe not now, but someday you might. I love this idea for a DIY Care Package with a printable tag. From
The Polka Dot Chair
.
DIY Recipe Tea Towels. Not sure my handwriting is good enough for this, but if you have great handwriting, what a fabulous idea. From
How to, How hard, and How much
.
I love it! A Melted Mason Jar Spoon Rest.
Everything Turquoise
. Not to do, to buy.
Dyed Clothespins. I can't wait for hanging out the clothes weather. Nothing smells better.
KOJO Designs
. This is a Christmas Card Display, but you could adapt this for just about anything. Bulletin board? Fridge magnets?
And that is it for this week. Hope you found something here that you could use!
I got a book a while back called Creative Girl, mixed media techniques for an artful life by Danielle Donaldson. I haven't had much time to do anything with it, but I took a few minutes yesterday and played a bit with my water colours and one of the pages in the book . . .
I had fun. I don't know why the colours don't scan properly. It's wierd. In any case it looks a lot nicer in peson than it does on here! It's only a small card, about 4 by 7 inches. It was like doodling to me. Just doodling and colouring in with watercolours. Fun fun!
A thought to carry with you through today . . .
~•~♥♥♥~•.~•~♥♥♥~• ~
"Think the best of each other,
especially of those you say you love.
Assume the good and doubt the bad."
~Jeffrey R Holland
~•~♥♥♥~•.~•~♥♥♥~• ~
Spiritual Enlightenment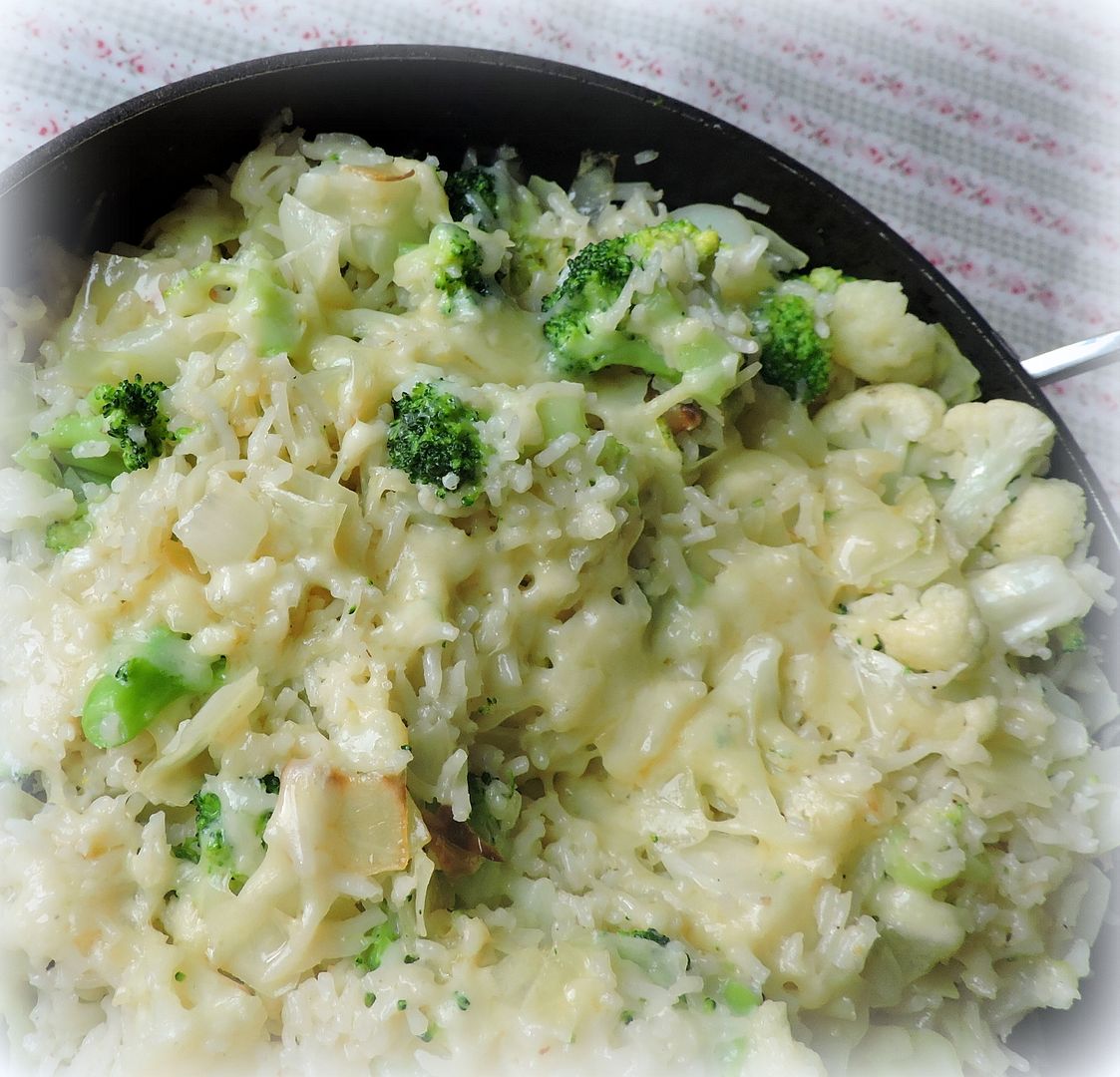 In The English Kitchen today, a delicious recipe using bits and bobs.
Buttered Vegetables with Rice and Cheese
. Tasty!
Have a fabulous Friday. Wherever you go, whatever you do, don't forget!
═══════════ ღೋƸ̵̡Ӝ̵̨̄Ʒღೋ ═══════════ ⊰✿░G░O░D⊰✿⊰L░O░V░E░S⊰✿⊰░Y░O░U░⊰✿
═══════════ ღೋƸ̵̡Ӝ̵̨̄Ʒღೋ ═══════════
And I do too!