"Sometimes, my dear sisters, you feel inadequate and ineffective because you can't do all that you feel you should. Rather than continually dwelling on what still needs to be done, pause occasionally and reflect on all that you do and have done. It is most significant.
The good you have done, the kind words you have spoken, the love you have shown to others, can never be fully measured."
~President Thomas S Monson
I read this note this morning, put onto the facebook page of the President of our Church to the women of the church. Oh, he is a dear sweet man, who has such a tender heart for all people . . .
This is a message for
all
women. Not just for women of the church so I think we should all take it as such. Because don't we women have a tendancy from time to time to demean all that we do and have done? I know I do.
I often dwell on the shoulda, coulda, woulda's instead of on the good things that I
have
done. I think self examination is a good thing, and that . . . when we can do better, we should do better . . . but I also don't think we should demean all the good that we have already done.
Was I the best mom and wife that I could have been? Probably not. I can look back and think I should have done this or that or the other . . . but in reality . . . I was the best that I knew how to be at the time. I tried my hardest and did my best. And that is enough, or it should be . . . nobody should ask or expect any more than that.
Was I the best wife? Or the best daughter? The best friend? . . . I think as women we sell ourselves short a lot of times, by comparing ourselves to what we see in others, or at least what we
think
we see in others. We are our own worst critics. Nobody but God knows for sure what is real and what is not . . . for only He can see into the heart. Some people put on a really good face . . . only letting us see what they want us to see. And what business is it of ours anyways? We must not, should not . . . judge.
We look at film stars and models and celebrity . . . and we see these perfect women who are always beautfully made up and well dressed and beautifully shaped . . . and we feel inadequate.
But we don't see the hours that went into making them look that way, the stylists whose jobs it is to make them look good . . . the trainers, dietitions, etc. Not to mention photo editors who shave off a pound here or there, or erase a wrinkle or two or three.
We look in the mirror and instead of seeing a beautiful smile or eyes that twinkle, we see a big nose, or too many freckles, wrinkles . . . age spots . . . chin hairs.
We think we need to be perfect . . .
If you are kind to others . . . that is enough. It you always try to put in your best efforts to all that you do . . . that is enough. If you act with love . . . that is enough. You . . . as you are . . . enough . . . which is not to say that we cannot improve. Improvement is always good . . . but we need to celebrate who we are now, and to
know
that who we are
is
enough. We need to learn to be kinder to ourselves.
So what if the toast is burnt, or the gravy lumpy . . . and maybe the house untidy from time to time, and your hair a bit messy, or you carry a few extra pounds, your hair is grey, your skin has wrinkles. At least you made the toast and the gravy . . . joy and contentment. Enough.
Enjoy your life. Find the rainbow. Learn a new skill. Be kind. Love people. Love yourself. Be happy with what you have now, who you are now. Let it be enough. Laugh. Cry. Just be. Enough.
Does a rose ask itself is it pretty enough? No . . . and I have never seen a rose that I didn't love or think was beautiful . . . even the seemingly tatty ones.
Time to celebrate the unique you that is you. Today and every day. Know . . . you are enough. Love you.
Aren't these beautiful images this morning. It is all the art of Emile Vernon. He was a French painter of portraits, figures, still-lifes, landscapes, flowers and fruits. I think his work is beautiful.
Talents are amazing things. I believe all people have talents. With some it is the talent of being able to put others at ease, and with others it is the talent of being able to bring life to a piece of plain paper by swirling a brush across it in an artful way, or stringing words upon it's surface in a very readable way. ☺ It's all good.
A thought to carry with you through today . . .
ღೋƸ̵̡Ӝ̵̨̄ƷღೋღೋƸ̵̡Ӝ̵̨̄Ʒღೋ
I no longer have patience for certain things,
not because I've become arrogant,
but simply because I reached a point in my life
where I do not want to waste more time with
what displeases me or hurts me.
I have no patience for cynicism, excessive criticism
and demands of any nature.
I have lost the will to please
those who do not like me.
~Meryl Streep
ღೋƸ̵̡Ӝ̵̨̄ƷღೋღೋƸ̵̡Ӝ̵̨̄Ʒღೋ
Spiritual Enlightenment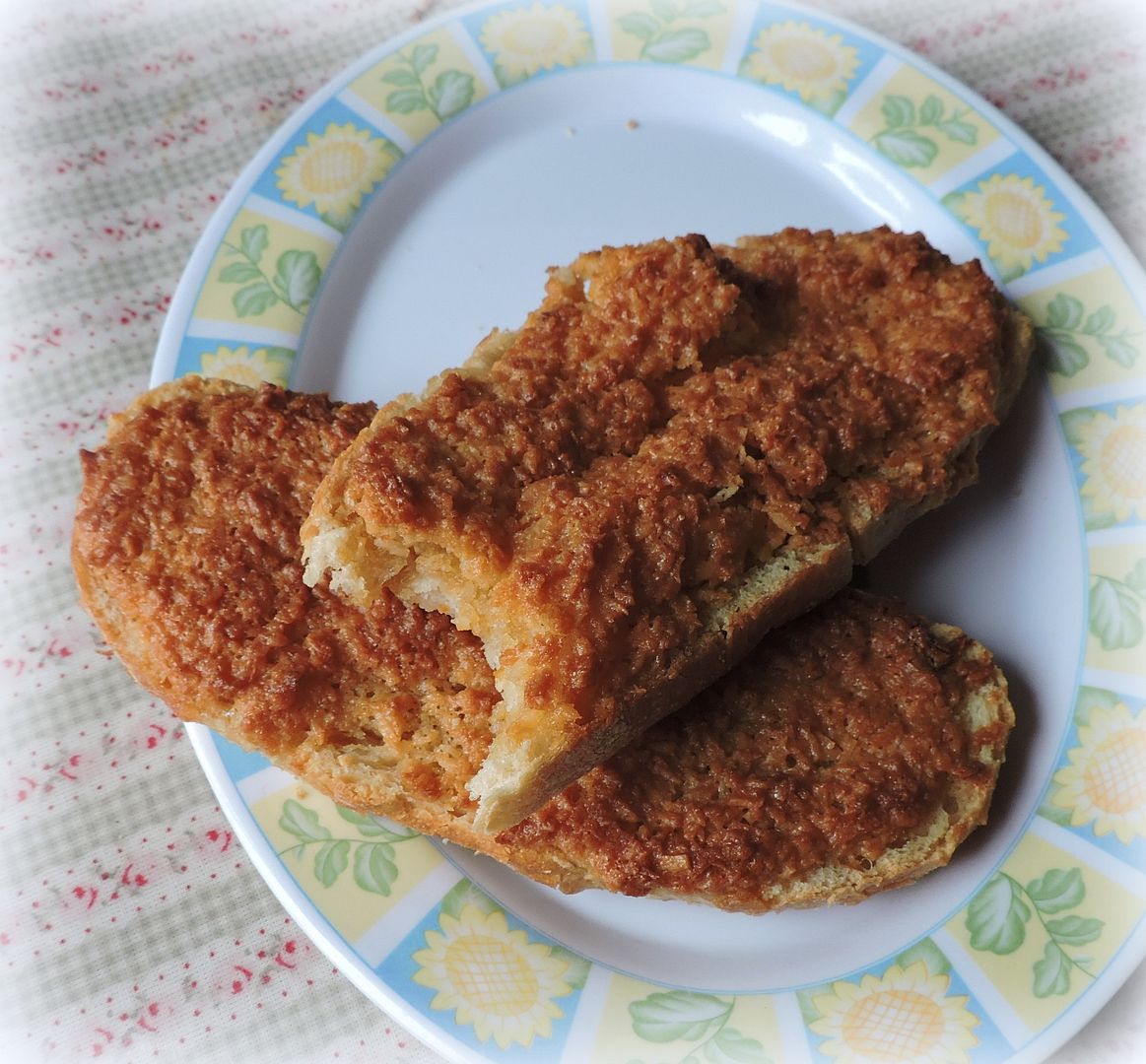 Cooking in The English Kitchen today . . .
Coconut Toast
. Now this is different, in a rather tasty way.
May you enjoy every moment of your Satuday! Have a great weekend! Don't forget . . .
═══════════ ღೋƸ̵̡Ӝ̵̨̄Ʒღೋ ═══════════ ⊰✿░G░O░D⊰✿⊰L░O░V░E░S⊰✿⊰░Y░O░U░⊰✿
═══════════ ღೋƸ̵̡Ӝ̵̨̄Ʒღೋ ═══════════
And I do too!