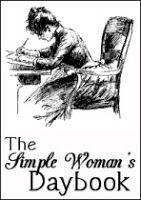 FOR TODAY, September 16th, 2014
Outside my window ...
It's still dark. All of a sudden it seems, it's not getting light out until almost 7 a.m. Crazy! I know it's not all of a sudden, but it seems like it is.
I am thinking ...
WHY does it seem like all of a sudden? What is it that causes us to feel that way? Especially when intellectually we know it's taken several weeks. It's just plain wierd.
I am thankful ...
Dark or not, I am just thankful each morning when I open my eyes and greet a new day. ☺
In the kitchen ...
I made
Chow Mein!
And it was rather tasty! And very easy to make as well!
On my to-cook list ...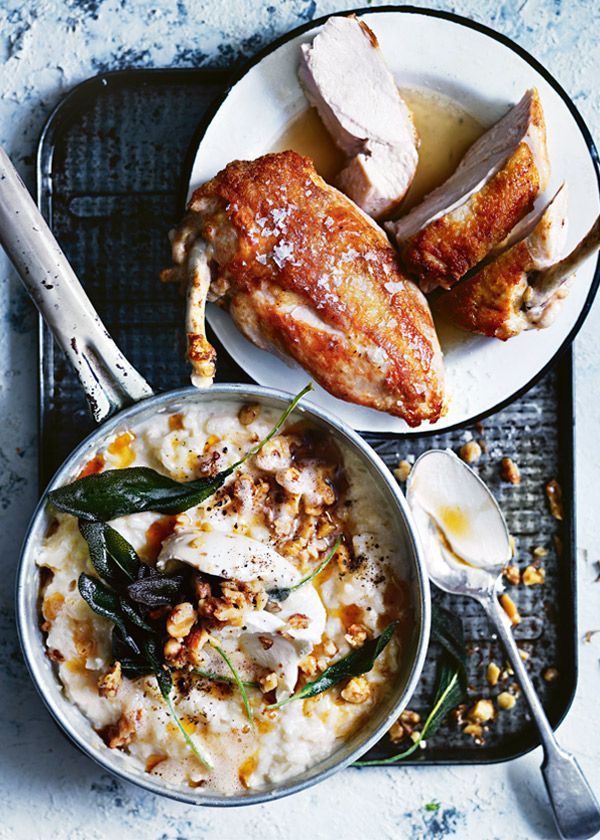 Crispy Chicken Breast with Cauliflower Rissoto from
Donna Hay
. I love Donna Hay's cooking, don't you?
I am creating ...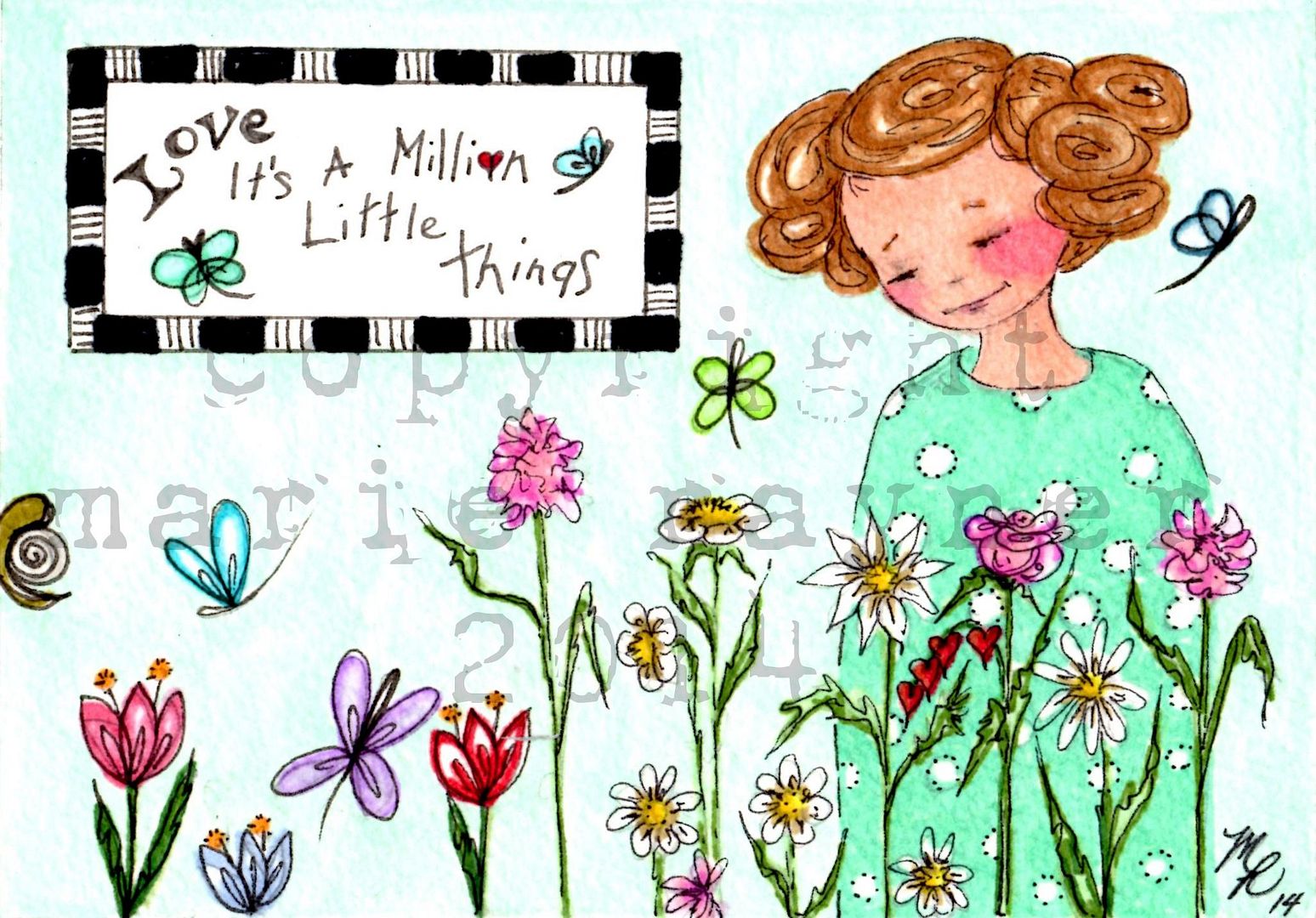 I created this little painting yesterday, and then I sold the original on Facebook. I was quite surprised that it sold right away. My printer at the moment is not very good. It's an Epson and was quite expensive, but whenever I print a Print on it, it ends up with little lines running through it. I normally don't sell my originals, but oh well, I may have to do that from now on. It does okay printing cards though.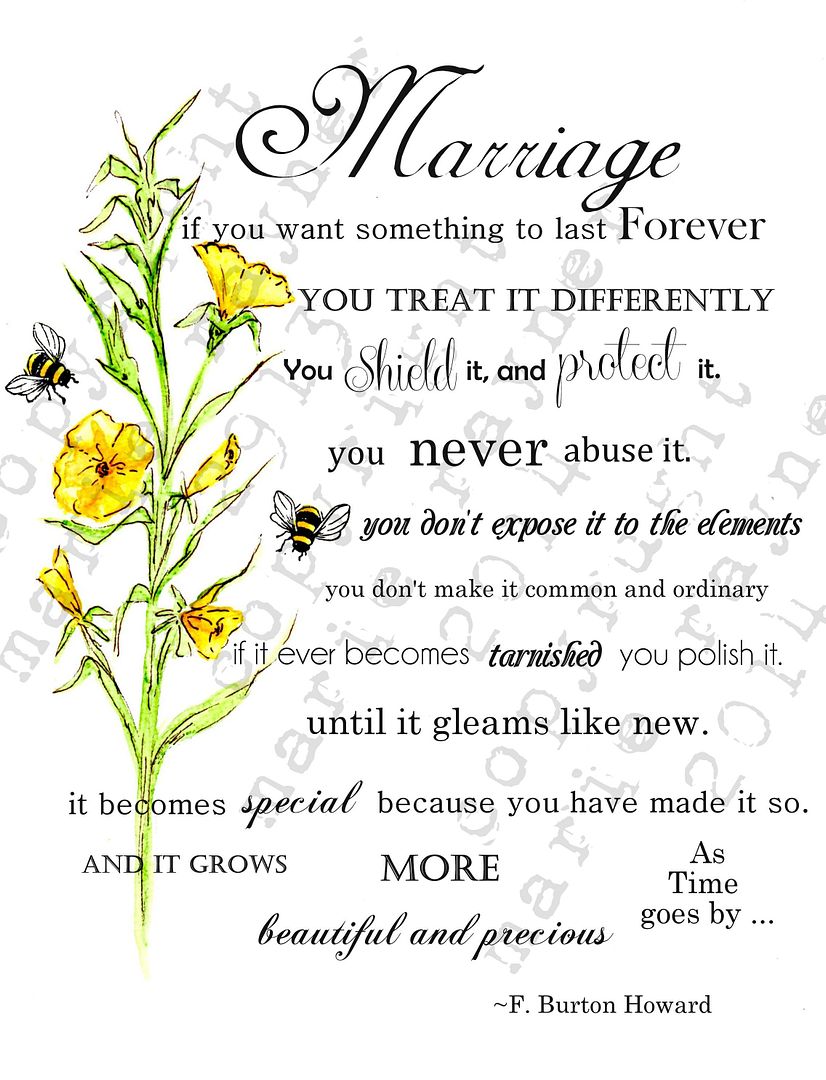 And speaking of cards . . . I did this. It's a wedding card.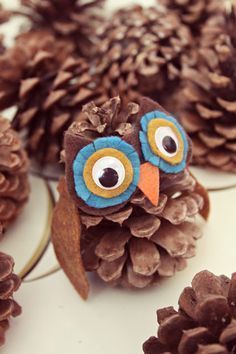 From
Whimsy
, Pine Cone Owls. Love them!

I love fonts and found these Free Fonts for the Hopeless Romantic. Found on
We Lived Happily Ever After
. (What a lovely name for a blog!)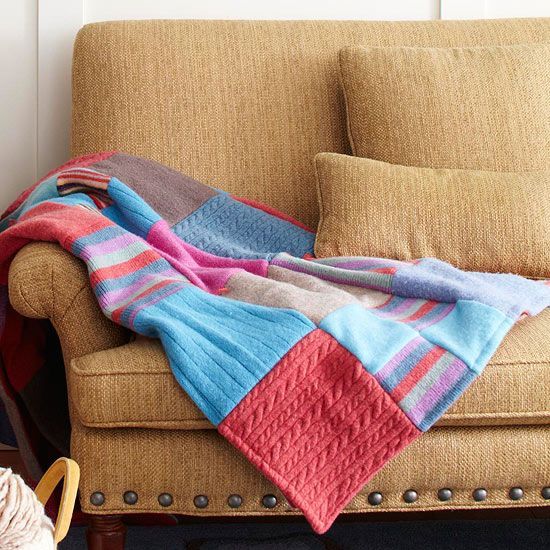 I love, Love, LOVE this felted sweater throw from
BHG
. You gotta love BHG.
I am going ...
Not a lot planned this week, except for the second part of my yearly check up tomorrow. Should also find the results of my blood tests then, and I am going to show the nurse my arm as it's still the same.
I am wondering ...
Next year Todd and I will be celebrating our 15th anniversary. I am wondering what we could do to make it really special.
I am reading ...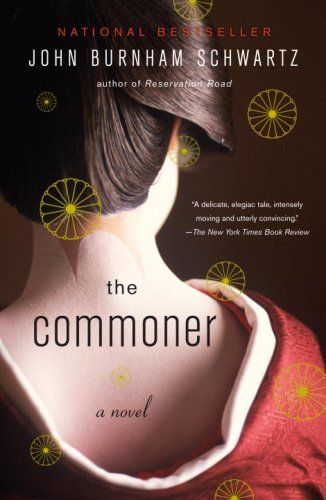 The Commoner
by John Burnham Schwartz
It is 1959 when Haruko, a young woman of good family, marries the Crown Prince of Japan, the heir to the Chrysanthemum Throne. She is the first non-aristocratic woman to enter the longest-running, almost hermetically sealed, and mysterious monarchy in the world. Met with cruelty and suspicion by the Empress and her minions, Haruko is controlled at every turn. The only interest the court has in her is her ability to produce an heir. After finally giving birth to a son, Haruko suffers a nervous breakdown and loses her voice. However, determined not to be crushed by the imperial bureaucrats, she perseveres. Thirty years later, now Empress herself, she plays a crucial role in persuading another young woman—a rising star in the foreign ministry—to accept the marriage proposal of her son, the Crown Prince. The consequences are tragic and dramatic.
Told in the voice of Haruko, meticulously researched and superbly imagined, The Commoner is the mesmerizing, moving, and surprising story of a brutally rarified and controlled existence at once hidden and exposed, and of a complex relationship between two isolated women who, despite being visible to all, are truly understood only by each other. With the unerring skill of a master storyteller, John Burnham Schwartz has written his finest novel yet.
This is the second time I am reading this book. I found it completely mesmerizing the first time around and it is equally so the second time around. I love reading about oriental culture. I highly recommend this book if you are also interested in oriental culture.
I am hoping ...
Got the missionary lads coming for supper tonight. I doing meatloaf and mash. I hope that they like it!
Makes me smile ...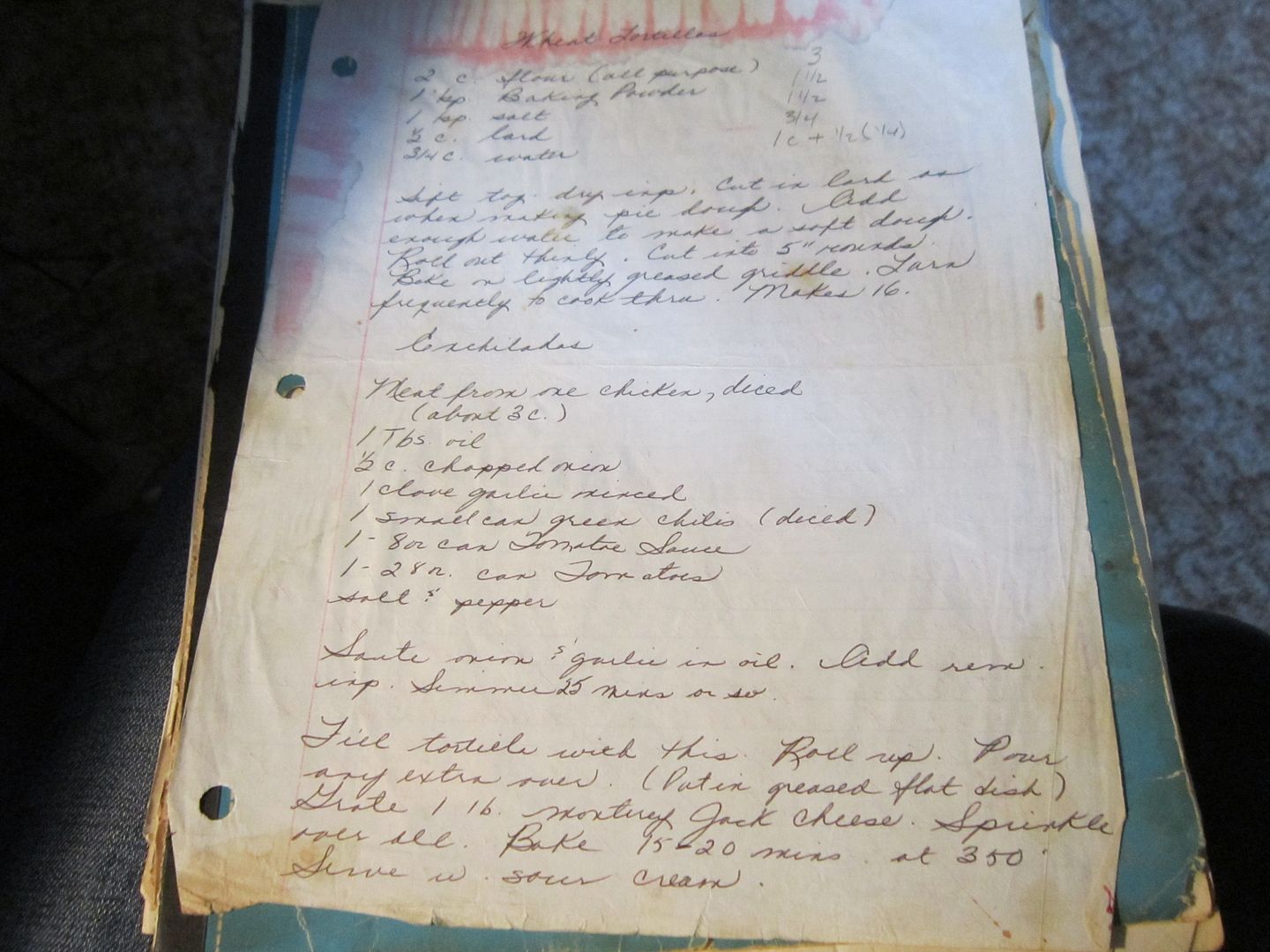 A photograph that my sister shared with me yesterday. It may not look like much, but it is a recipe for enchiladas and homemade tortilla's that I gave to her years ago. It makes me smile to think that we have been sharing recipes and crafts and all sorts for so long.
I am learning ...
That patience truly is a virtue. It is something I continuously have to work at.
Around the house ...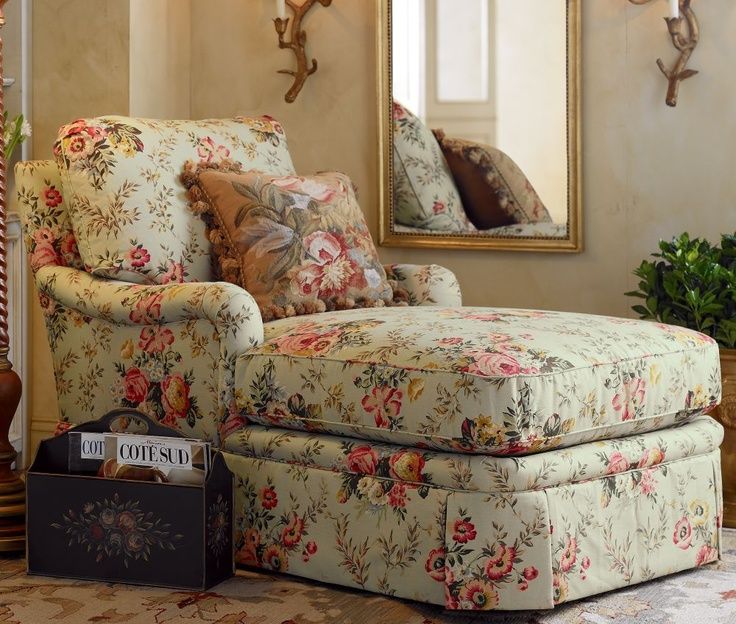 I love, Love, LOVE this chair! It looks like a chair you can just plop down on and sail off into luxury. It's a very nice chaise lounger. Very comfy. Loving the magazine holder also. I could do that.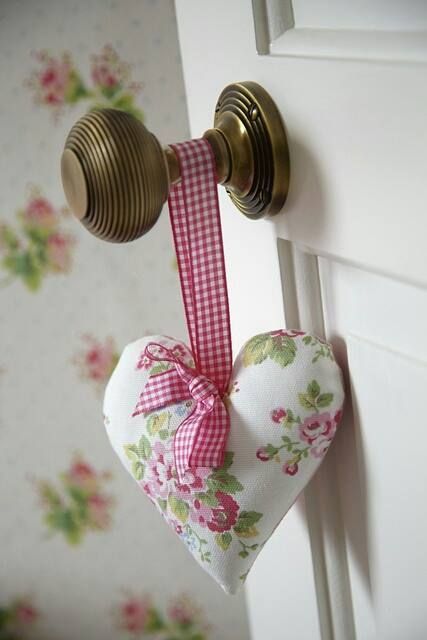 Loving the idea of creating little hearts to hand on knobs . . . door knobs, drawer knobs, etc. What a pretty little touch.
I think this is the sweetest little spare room. Love the old metal bed, the vintage linens, the ballet slippers hanging from that shelf. It's all very pretty.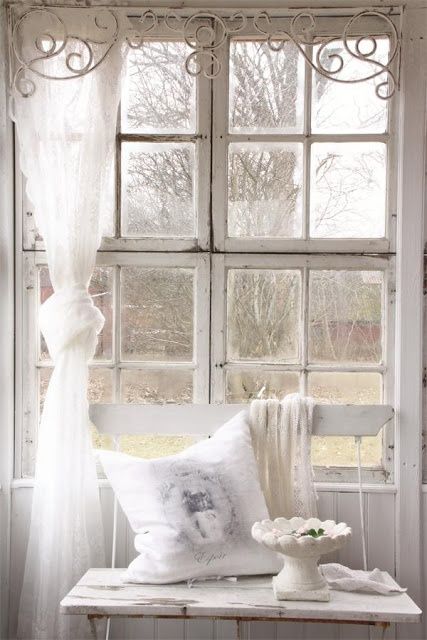 I love the window treatment on this window. The sheer curtains . . . that amazing fretwork at the top of the window instead of a valence. So pretty. Loving the print cushion also. From
Lilla Blanca
.
I am pondering ...
How anyone could be so wicked as those radicals and what they are doing in Iraq. It beggars belief, and yet it is happening. Do they not realize just how very twisted and wicked they are??? It's quite frightening really . . .
A favourite Quote for the day ...
`*.¸.*✻ღϠ₡ღ¸.✻´´¯`✻.¸¸.Ƹ̴Ӂ̴Ʒ..
(¯`v´¯)
`*.¸.*´Ƹ̵̡Ӝ̵̨̄Ʒ
¸.•´¸.•~♥♥♥~•.~
ღϠ₡ღ¸.✻´´¯`✻.¸¸.Ƹ̴Ӂ̴Ʒ.
(¸.❀⁀⋱‿✿"
"We can only be said to be alive in those moments
when our hearts are conscious of our treasures."
~Thornton Wilder
One of my favourite things ...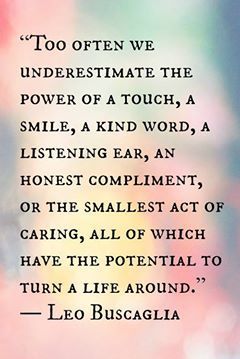 No surprise here. Quotes!
A peek into my day ...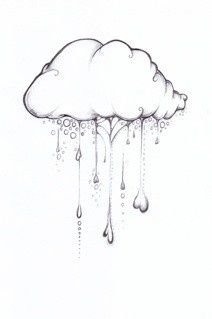 I'm always, always doodling. On the margins of notes, papers, etc. When I'm on the telephone. When I'm listening to the radio. Always. Idle hands are the devil's work, or so they say!!
And that's my day book for this week!
⋱ ⋮ ⋰
⋯ ◯ ⋯ Take time to enjoy the small*´¯`.¸¸.☆
⋰ ⋮ ⋱ blessings in life.*´¯`.¸¸.☆
✿¸.•*¨`*•..¸✿ ✿¸.•*¨`*•..¸✿
╬♥═╬╬═♥=╬╬═♥╬╬═♥╬╬═♥=╬╬♥═╬
░░░░░░░░░░░░░ ░░░░░░░░░░░░░

Wherever you go and whatever you do I hope there's a wonderful day planned for you!
═══════════ ღೋƸ̵̡Ӝ̵̨̄Ʒღೋ ═══════════ ⊰✿░L░O░V░E⊰✿⊰✿⊰✿⊰✿⊰✿⊰░Y░O░U░⊰✿
═══════════ ღೋƸ̵̡Ӝ̵̨̄Ʒღೋ ═══════════