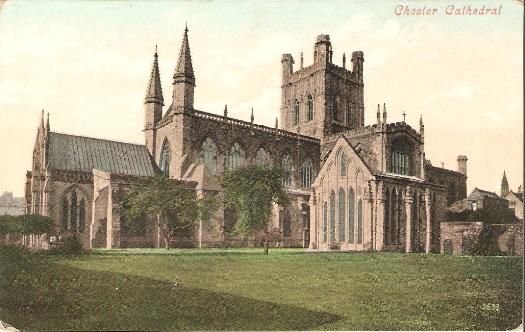 We went into town yesterday and took a wander around Chester Cathedral. I took tons of photographs but haven't had time to upload them yet! I had not been in it since we moved down South some 12 years ago. Nothing had changed much, except that it is now free to go in. I was still amazed at all of the architecture, carvings, etc. One thing was different however . . .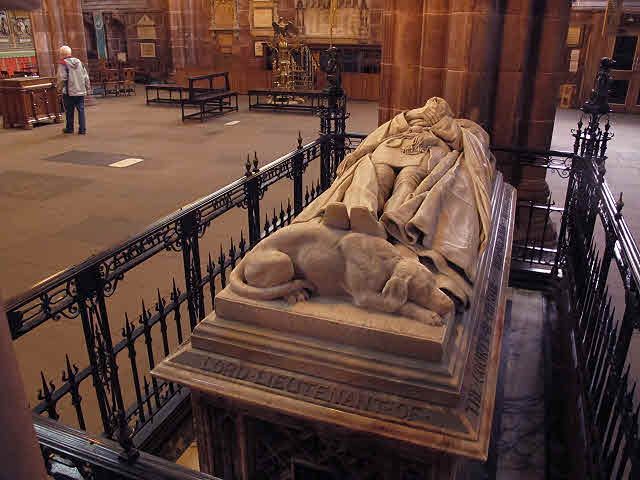 This is the tomb, sarcophagus or what every you want to call it of Hugh Lupus Grosvenor, First Duke of Westminster . . . the first time I saw it, it was just a nice piece of statuary of some rich man from way back when . . .
Looking at it this time and knowing he was one of my ancestors suddenly made it a lot more interesting. Funny how that goes. I cannot see a family resemblence, but . . . it was kind of an uncanny feeling standing there looking at this and knowing that some of the DNA which ran through this man's body . . . runs through mine.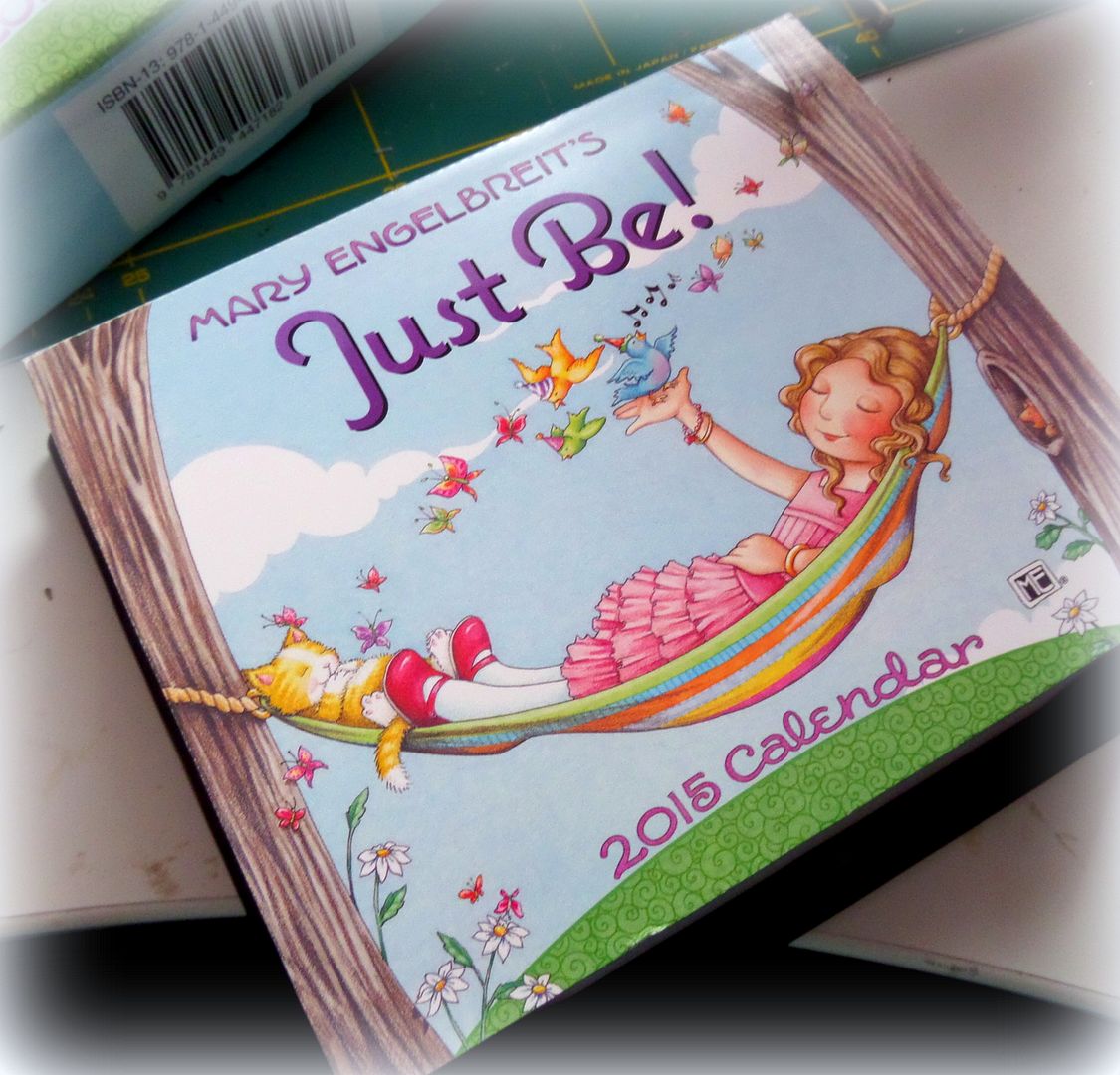 It came. It came. It came! (Can you hear me singing as I jump up and down for joy???) My new desk calendar for 2015. I treat myself to a Mary Engelbreit desk calendar every year and the new one popped through my letterbox yesterday.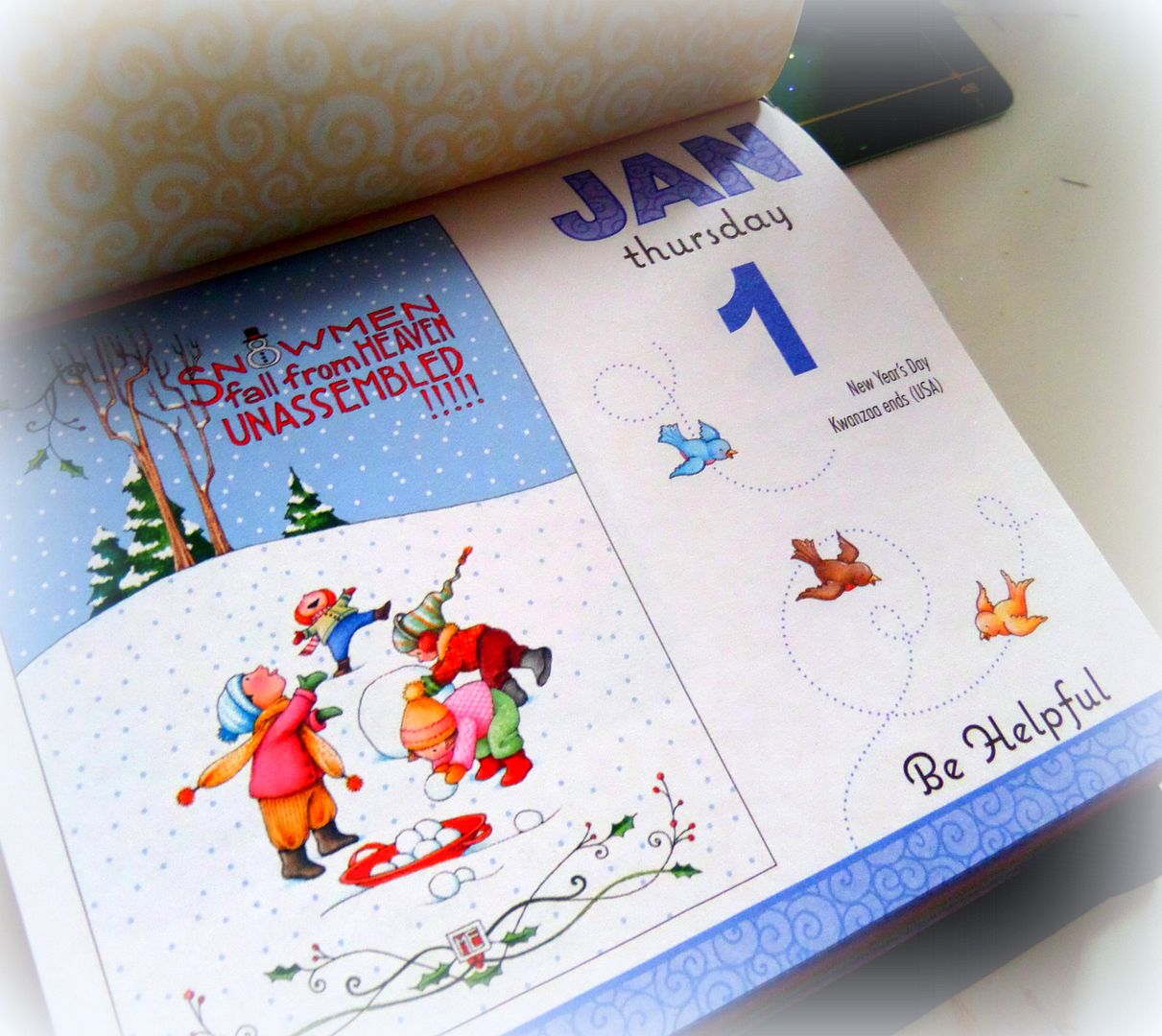 Of course I had to check it out. Lovely . . . each day has a little two word motto on it this year. Be Helpful. I like that!
And I had to check out my birthday . . . it's on a Thursday next year. Be Kind. Yes, I do sometimes read the last page in a book before I finish it.
I know . . . I am a naughty girl, but hopefully in a nice way.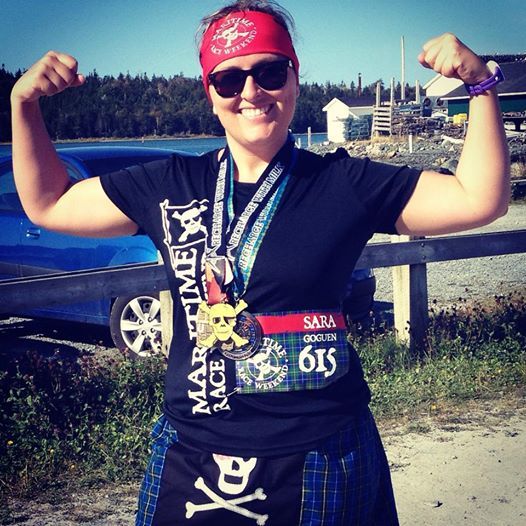 So proud of my son's partner Sara running another race this weekend, the Maritime Race Weekend. A 5km and a 10 km run. Well done to Sara. I never liked running. I tried it a couple of times but it always felt like torture to me. I admire anyone who can cope with it. My youngest daughter Amanda and my DIL Anne also run. I think they should do a marathon together. I think it would be a pretty wonderful thing. Family unity and all that.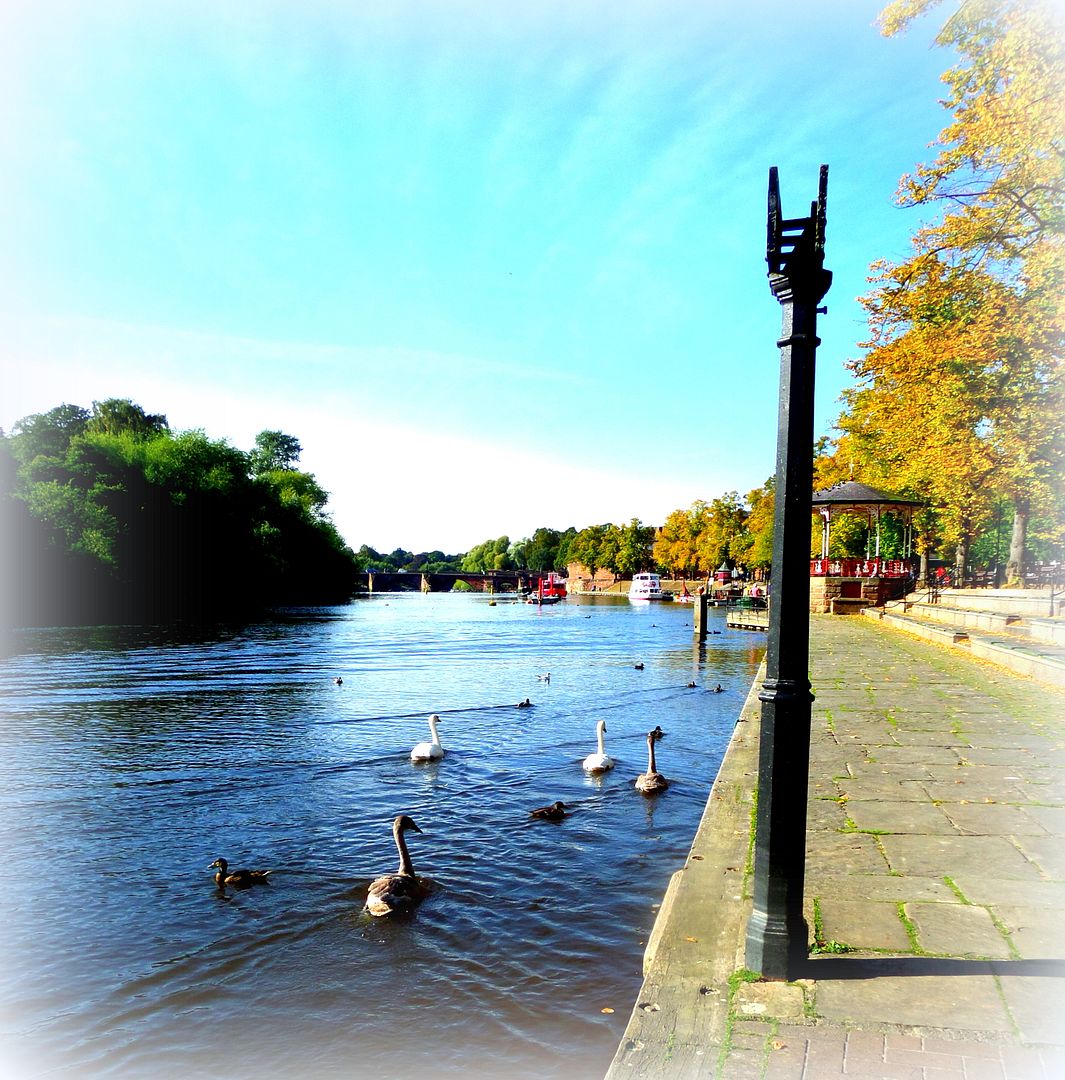 The leaves are beginning to change . . . summer is all but over, but we still have days where we can do this . . .
Being able to walk out of here with four bags of groceries, only having spent £13. Yes. Only £13. I had vouchers and I got another one in my e-mail yesterday. So a voucher which gave me £10 off a £40 spend, and then another £20 in vouchers . . . it felt good. And I still have more vouchers left. I am a lucky girl. Plus Todd got a free newspaper and could have had a free coffee, if he drank coffee.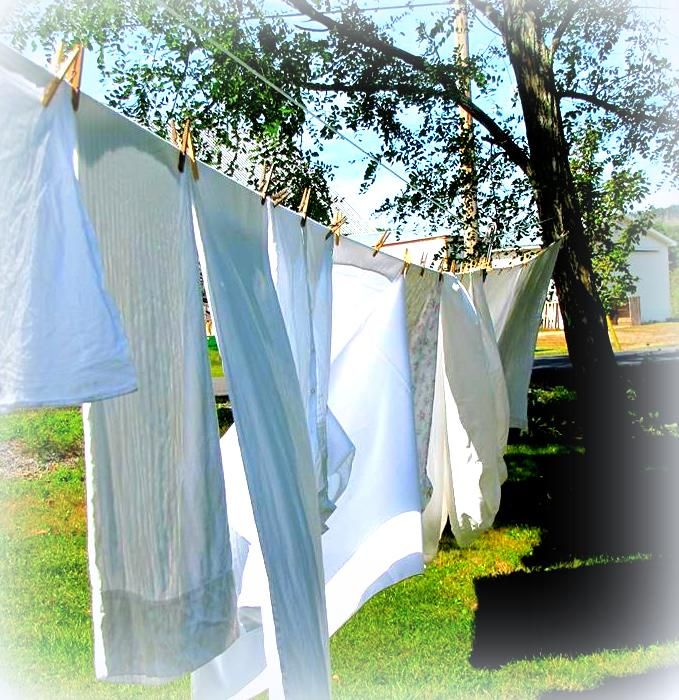 And it feels so good crawling in between them at night . . . smelling of an autumn afternoon . . . crisp and clean . . . and fresh.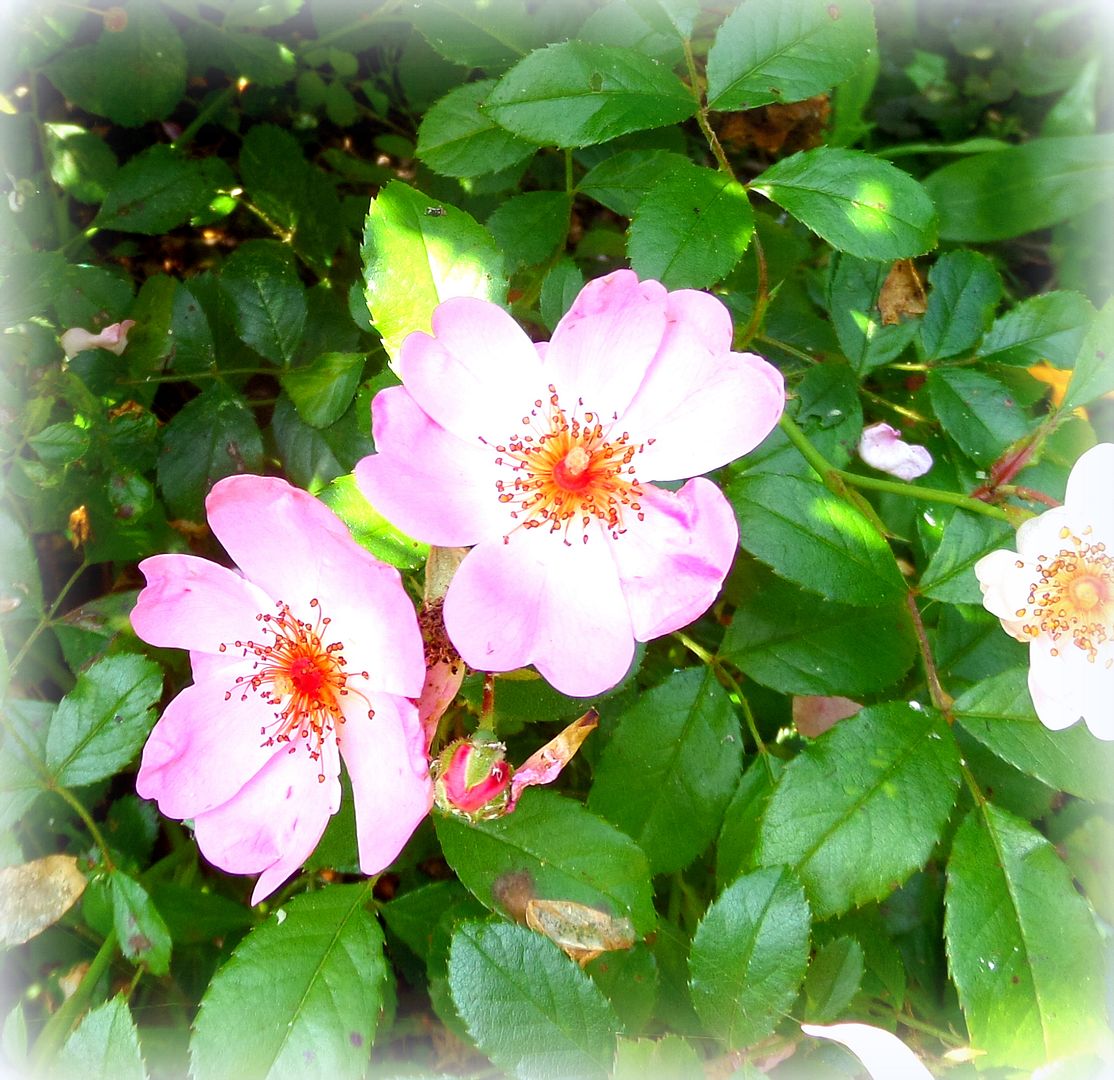 They give and they give and . . . they give some more. Wild roses. They bloom from spring to autumn. I think we need to put in some more.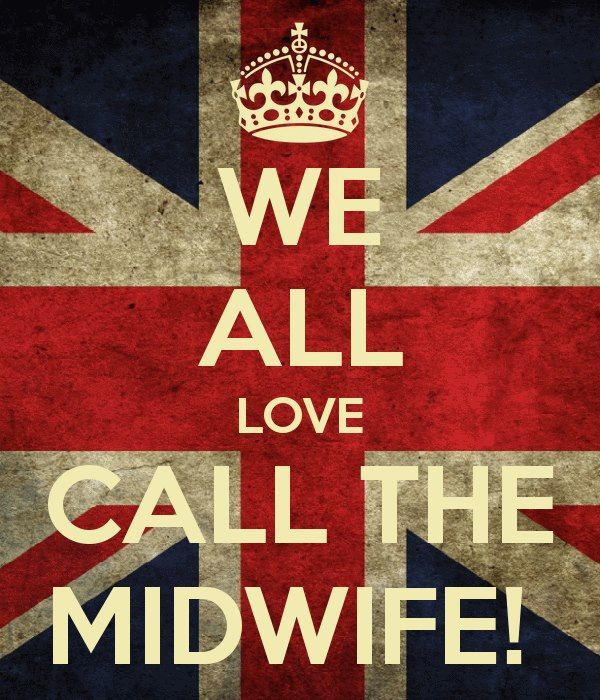 Watching dvd's of the first three seasons of this . . . in anticipation of the new season to come . . . can't wait, although we will miss Jenny.
Knowing there are only two weeks left until we get to watch this again . . . yes! Again, can't wait!
Waking up and finding out it's Sunday morning and I get to go to church, renew my covenants and begin a new week afresh.
And that's my weekend. Hope yours was just as spectacular!
ღϠ₡ღ¸.✻´´¯`✻.¸¸.
The world is full of vibrant color.
Don't let it lose an ounce of its luster.
Assume this day is going to be good, and it will.
God made it so.
ღϠ₡ღ¸.✻´´¯`✻.¸¸.
~Max Lucado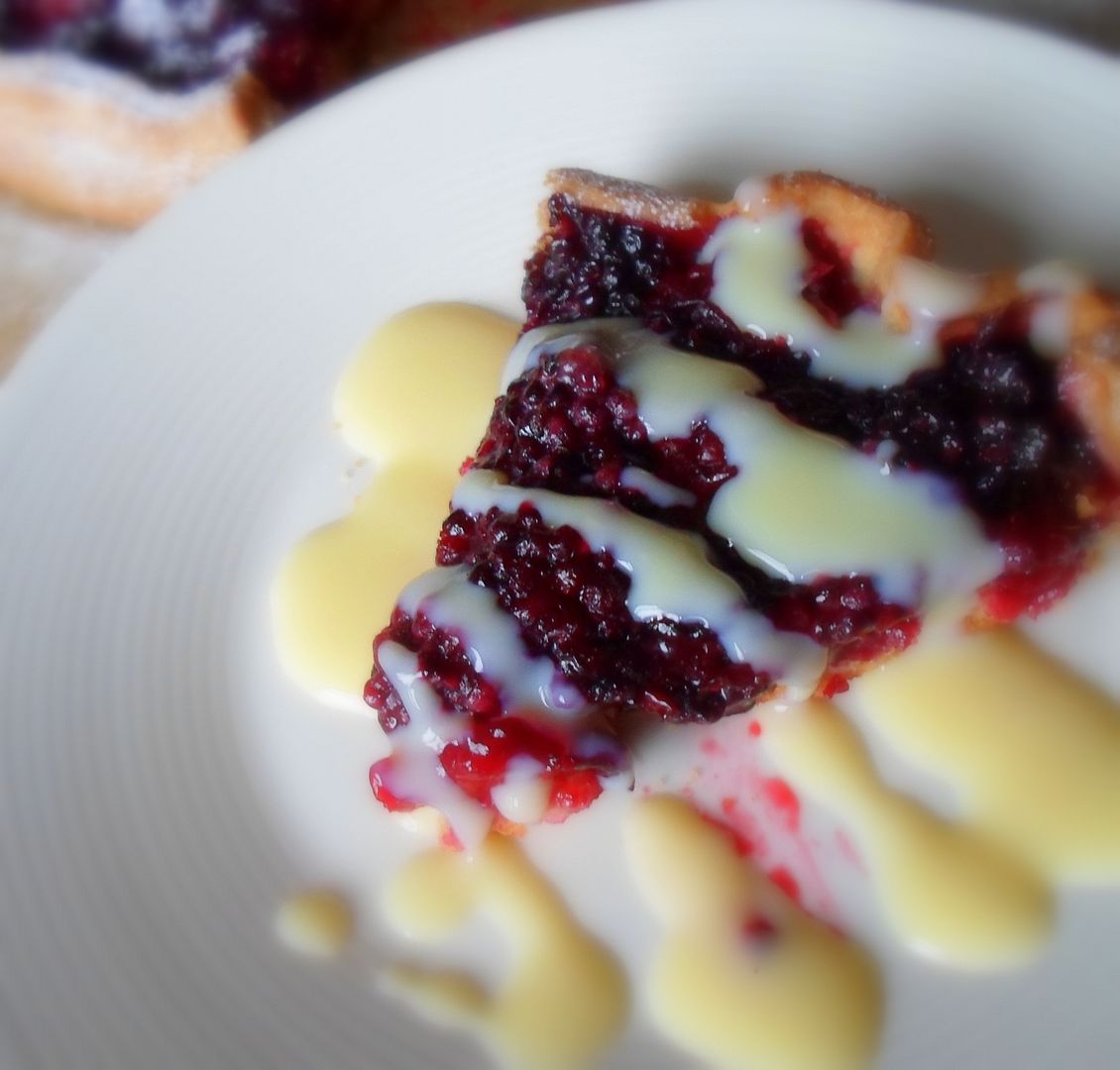 Baking in The English Kitchen . . . a
Fresh Blackberry Tart with a Spiked Creme Anglaise
. Delicious and seasonal!
Have a wonderful and blessed Sunday.
═══════════ ღೋƸ̵̡Ӝ̵̨̄Ʒღೋ ═══════════ ⊰✿░L░O░V░E⊰✿⊰✿⊰✿⊰✿⊰✿⊰░Y░O░U░⊰✿
═══════════ ღೋƸ̵̡Ӝ̵̨̄Ʒღೋ ═══════════