Yesterday started off gorgeous and sunny and so we decided that we would pick our pears and apples. The plums had already been harvested. They are young trees so it's not a job that really takes a long time. The grass was really wet however from that autumn dew we so often get and so I thought I should wear my wellies.
Well . . . my wellies are stored in an old wardrobe we have out in the garden that Todd has some garden tools etc. store in. Of course they were full of spiders webs and dead spiders. I never checked to see if there were any live ones . . . just the fact that there were dead ones was enough for me. There was no way I was putting them on.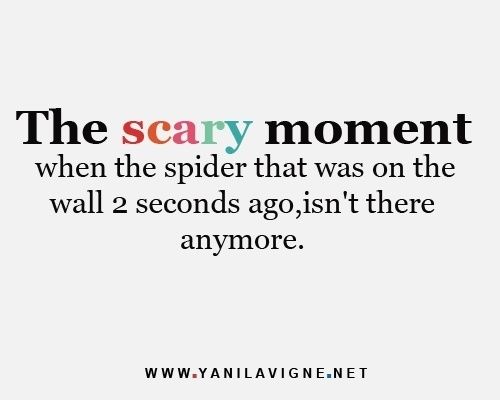 I have a thing about spiders. I know they are helpful creatures. They eat all the nasty insects that we don't really want to have around like flies and such. I know that if all the spiders in the world were to die, we would too . . . I'm not sure I quite believe that, but I have been told it is true. I know that they are not any poisonous spiders in the UK, well . . . according to Todd there aren't.
That doesn't stop me from being afraid of them. I can remember an instance when I was a teenager where there was a spider on the mirror in our family bathroom. If anyone had looked in the house they would have wondered what the heck was going on. My mother, sister and myself were all lined up in the hallway outside the bathroom door with a broom. My mother was trying to knock the spider off the mirror into the bathroom sink and of course every time she got near it, it moved. And every time she got near it and it moved . . . the three of us screamed blue murder.
And so I can say with utmost authority . . . my fear of spiders is deep rooted and goes way, way back.
It doesn't matter how large or how small they are. It can be the most miniscule spider you have ever seen, but if I am getting into bed at night and notice it on the wall . . . no sleep will be had until it is gone from the room. It might as well be as large as a bat or another small mammal. No sleep will be gotten until it has been taken from the room. Preferably to be washed down the sink . . . but my kind husband traps them (grumbling the whole while about what a scaredy cat I am) and lets them out the window. And then I think about the possibility of them getting back in . . . a thought which I try to squash down, but which is always there . . .
I know it is just waiting until I go to sleep before it decides to crawl in my mouth or something. I read somewhere, or maybe someone told me once, that we eat several spiders each year because they crawl into your mouth when you are sleeping. I don't know how true that is, but it makes sense to me . . . horrible, awful, sense . . . perish the thought.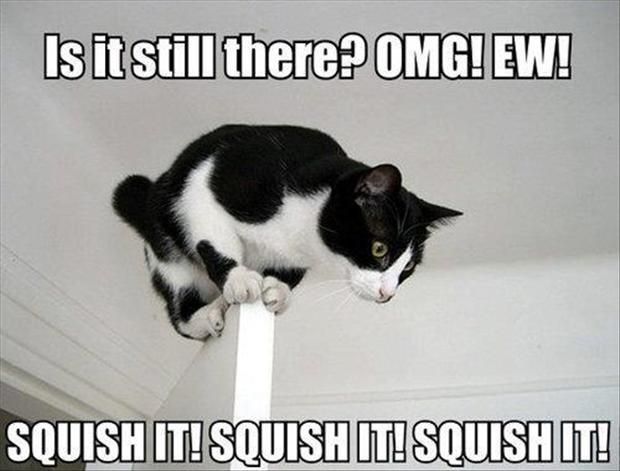 Have you ever experienced a "hissing" spider? I have. It was when I was living in the house my ex and I had built in the country by a marshland. There was this ginormous spider sitting in my kitchen sink. I tried to turn the water on and flush it down the sink, but it jumped and hissed at me. Seriously.
The spider hissed at me. Not once, but several times.
I boiled the kettle and hissed back. It still gives me the willies even thinking about it. A hissing spider. They exist.
Another time I was getting the children off to school in the morning and I noticed something odd sitting down in the corner of the front door on the front door step. Upon closer inspection I noted that it was a spider web . . . . get this . . . . FILLED WITH BABY SPIDERS! And I knew that they would be making their way into my house as soon as soon as soon as . . . as soon as. I knew I had to get rid of it and so I very bravely picked up one of my then husband's combat boots from the front hall closet and bravely went out onto the doorstep to get rid.
I am sure that anyone watching me had the laugh of a life time. Every time I drew back the combat boot to smack it down onto the web, the web lunged towards me and I jumped and screamed and then smacked it again and again and again . . . screaming each time.
Even now just talking about it . . . I got the shivers.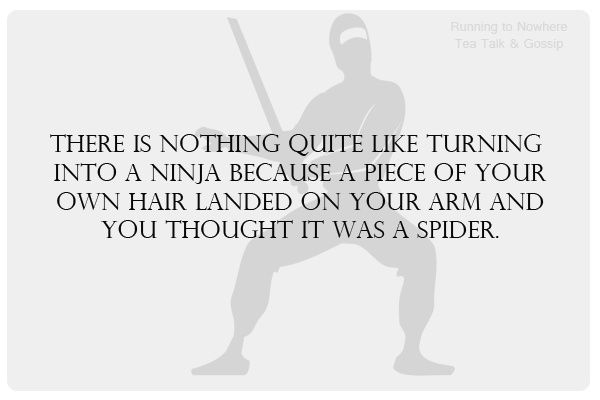 I know it's an irrational fear. I mean . . . I am a hugh creature in comparison to a spider . . . but dude . . . it has EIGHT legs. Eight . . . long . . . spindly . . . creepy . . . hairy . . . legs . . . and it moves really fast.
Yep. I hate them. I HATE THEM.
I did not wear the boots.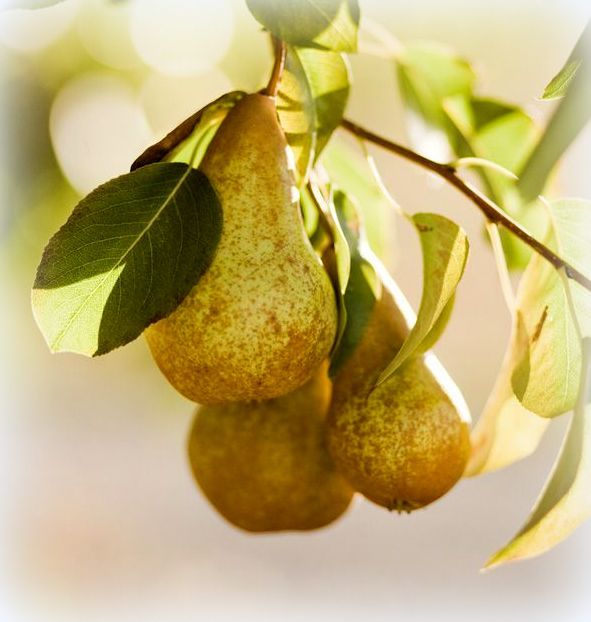 The fruit still got picked. We only had about 10 apples this year but we got about half a bushel of pears. Not bad for a young tree.
A thought to carry with you through today . . .
✿¸.•*¨`*•..¸✿ ✿¸.•*¨`*•..¸✿
"I'm not perfect,
but I'm enough!"
~Harold S Kushner
¸.•*¨`*•..¸
✿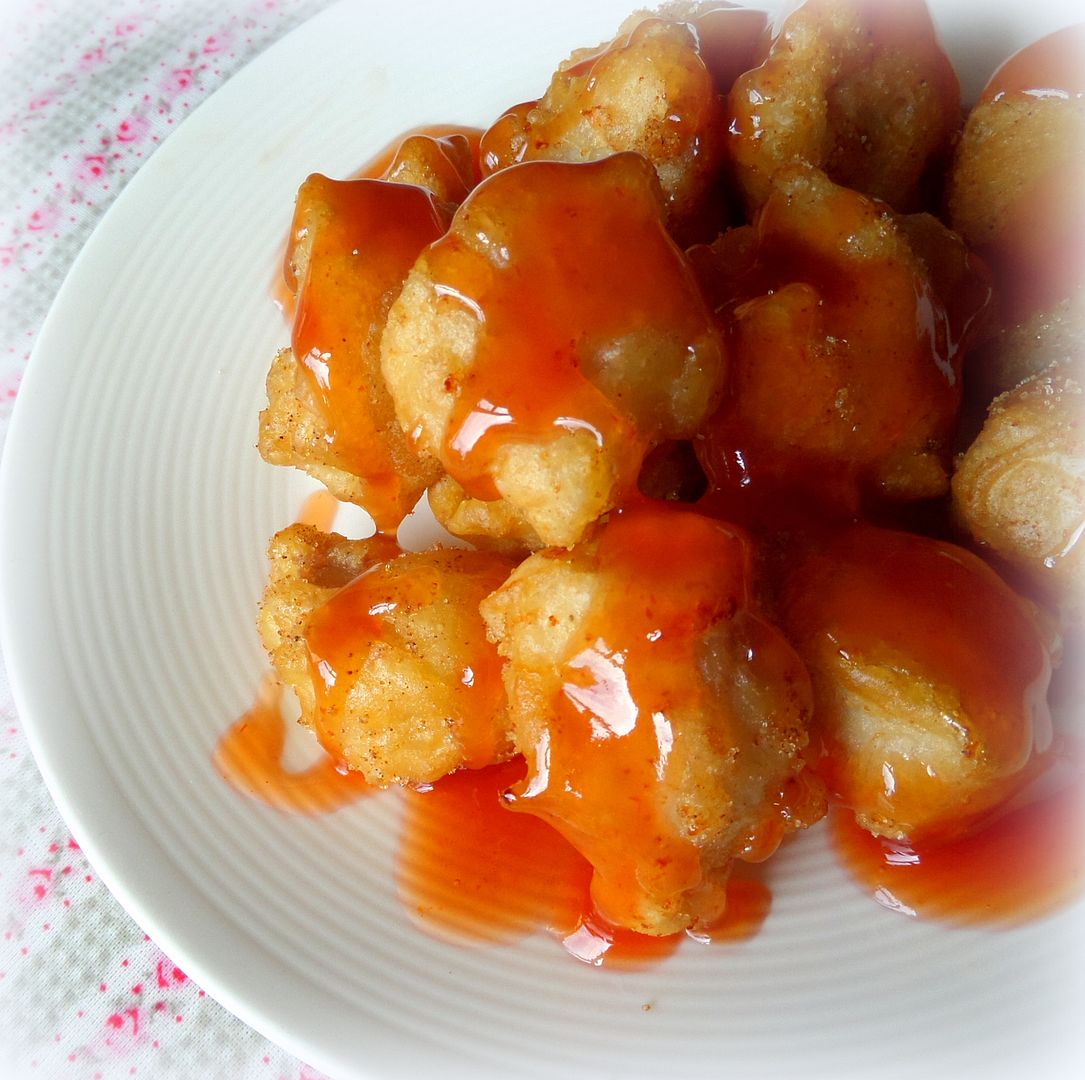 Cooking in The English Kitchen today . . .
Sweet and Sour Chicken Balls.
So good! And not as difficult to make as one would suppose.
Have a fabulous Wednesday!
═══════════ ღೋƸ̵̡Ӝ̵̨̄Ʒღೋ ═══════════ ⊰✿░L░O░V░E⊰✿⊰✿⊰✿⊰✿⊰✿⊰░Y░O░U░⊰✿
═══════════ ღೋƸ̵̡Ӝ̵̨̄Ʒღೋ ═══════════