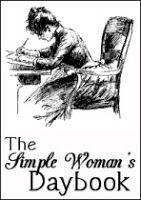 FOR TODAY, September 9th, 2014
Outside my window...
It looks very dull and overcast. Of course this may burn off, but it's not looking very promising folks!
I am thinking ...
Yesterday I went to the Doctors because I have had this elongated lump in my left arm near my elbow, on the inside of my arm. I could feel and tell that it is following a vein or an artery. Anyways, it is hard and uncomfortable. It appeared about 2 weeks ago and I thought it was time to have it checked out. Checking into the surgery it said on the screen that the Doctor was on time. (Does it ever say anything else? I don't think so!) In any case it was 50 minutes after my appointment time that I finally got to see the Doctor and she told me it was a thrombosis and said to put some of the cream on it that another Doctor had given me in June, but it if got hot or worse or reddened to come back. I tried to tell her it was making me feel very anxious and as she was practically pushing me out of her door she told me if I wanted to talk abut anxiety I would have to come another time.
When did Doctors become so removed from their patients that they stopped caring? I am not happy about this. Not happy at all. It was not my fault she was running so late and I really think she behaved very unprofessionally.
I am thankful ...
For a husband who
loves
adores me. ☺ I waited my whole life to be adored. It feels good.
In the Kitchen ...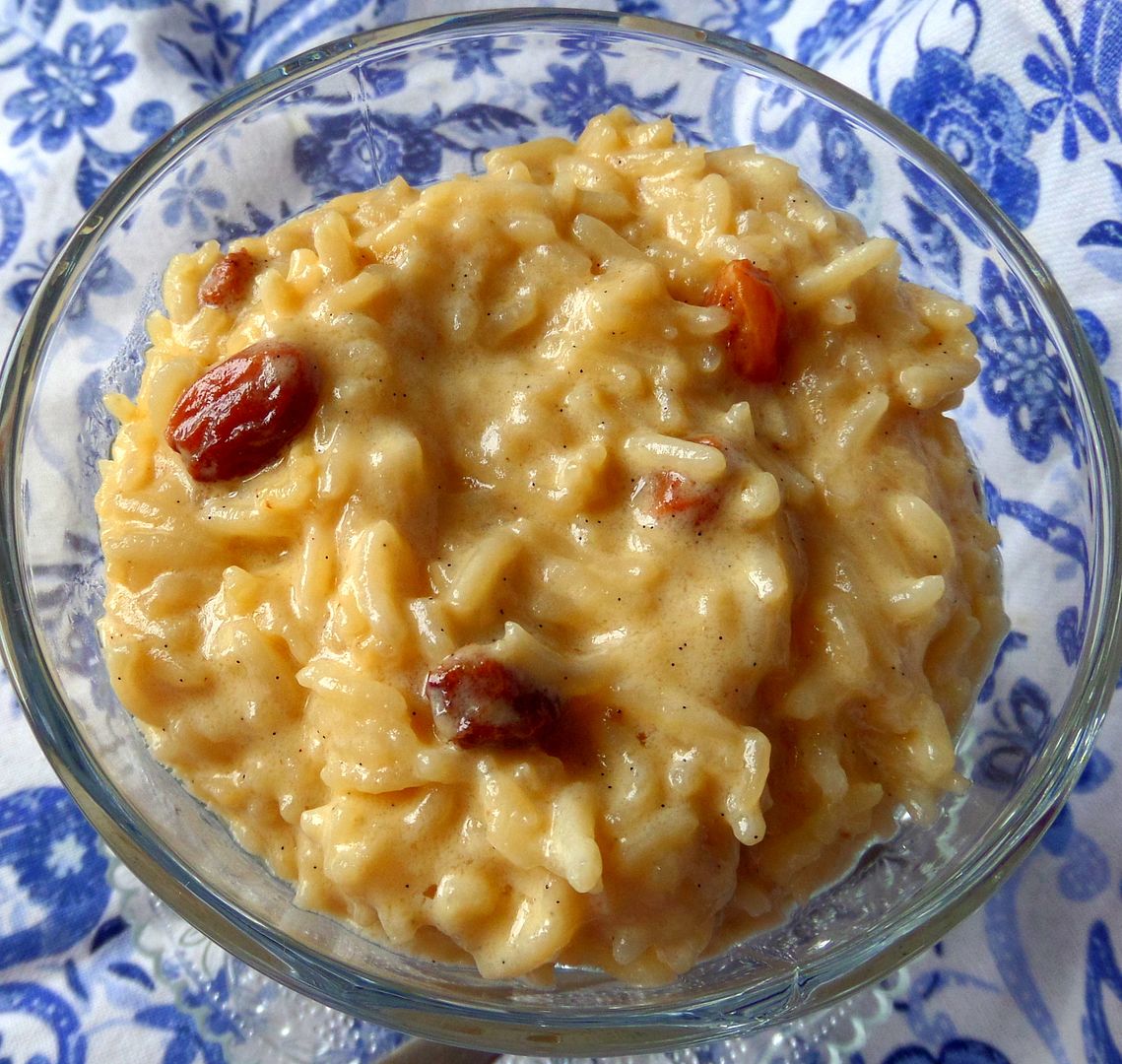 Rice Pudding with
Coconut Milk, Cardamom, Vanilla and Manuka Honey.
This is seriously tasty folks!
On my to cook list ...
My teeth may not thank me for this, but
Homemade Cracker Jack
. I love Cracker Jack and have not had any in years and years. Saw this on Pinterest and immediately thought, yes! I have to make it!
I am creating ...
Loving these free printable Luggage Tags which I found on
Knick of Time .
Very nice for scrapbooking, journaling, etc. Even luggage tags! haha
This is a bear my siser made. It has an articulated head, arms and legs . . . meaning you can pose them. This is another one of the patterns we will be offering for sale in our Etsy shop when we get it up and running. We are calling it "Two Sisters Needleworks." It will be instantly downloadable digital patterns for crafts that people can make for themselves.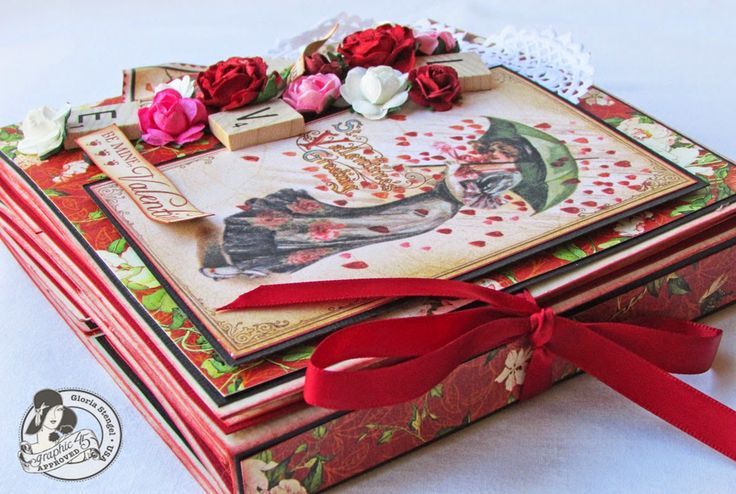 I am loving this flip book tutorial that I found on
Scraps of Life.
It's just gorgeous. I want to do a flip book. I would love to go on a crafting day where someone shows you how to do all these types of things.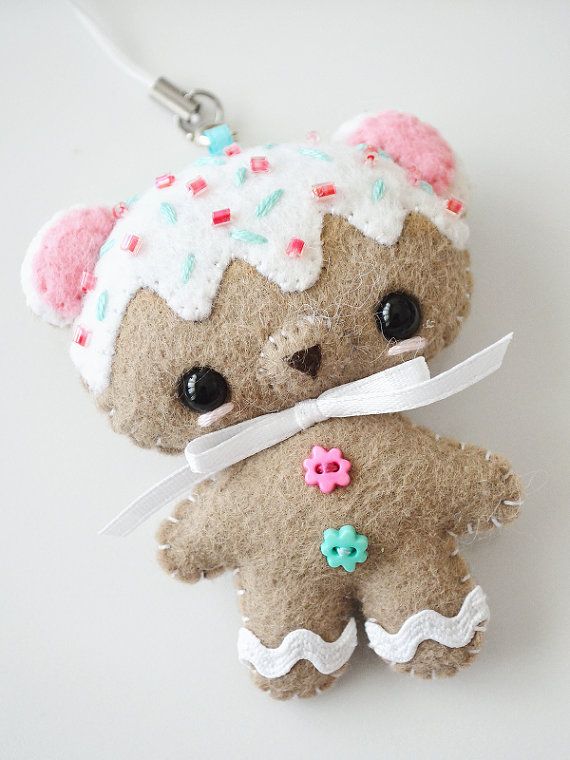 I think this little felt gingerbear ornament from
Junko Seven
is adorable.
I am going ...
I am going to the General Woman's Meeting for the church tonight at 6 PM at our chapel. It's being broadcast from Germany and there will be a member of the Presidency speaking. I am hoping it's President Uchtdorf. I love his talks. Then tomorrow morning early I have a fasting blood test. Mitzie has her yearly check up on Thursday morning. I am calling my mom Thursday afternoon. I think that about sums it up!
I am wondering ...
I am needing to wrap the grandchildren's Christmas presents and get them into the post if I am going to send them seamail this year. I am wondering if I will actually get it done?
I am reading ...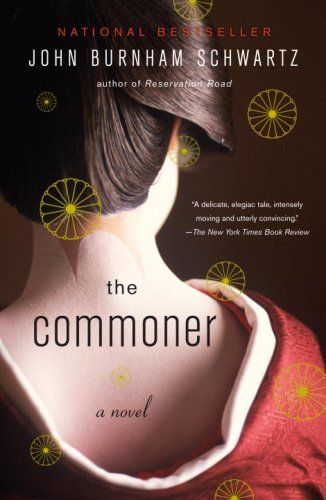 The Commoner
by John Burnham Schwartz
It is 1959 when Haruko, a young woman of good family, marries the Crown Prince of Japan, the heir to the Chrysanthemum Throne. She is the first non-aristocratic woman to enter the longest-running, almost hermetically sealed, and mysterious monarchy in the world. Met with cruelty and suspicion by the Empress and her minions, Haruko is controlled at every turn. The only interest the court has in her is her ability to produce an heir. After finally giving birth to a son, Haruko suffers a nervous breakdown and loses her voice. However, determined not to be crushed by the imperial bureaucrats, she perseveres. Thirty years later, now Empress herself, she plays a crucial role in persuading another young woman—a rising star in the foreign ministry—to accept the marriage proposal of her son, the Crown Prince. The consequences are tragic and dramatic.
Told in the voice of Haruko, meticulously researched and superbly imagined, The Commoner is the mesmerizing, moving, and surprising story of a brutally rarified and controlled existence at once hidden and exposed, and of a complex relationship between two isolated women who, despite being visible to all, are truly understood only by each other. With the unerring skill of a master storyteller, John Burnham Schwartz has written his finest novel yet.
This is the second time I am reading this book. I found it completely mesmerizing the first time around and it is equally so the second time around. I love reading about oriental culture. I highly recommend this book if you are also interested in oriental culture.
I am hoping ...
That the thrombosis in my arm heals itself. Perhaps I need a blessing.
Makes me smile ...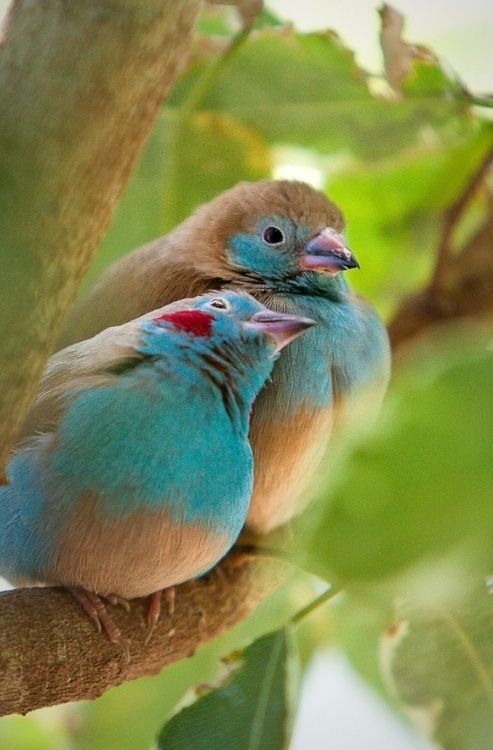 And yet . . . there are people who think animals don't have feelings like we do? Impossible. This is such a tender photo. I love it.
I am learning ...
I have always considered myself to be pretty understanding etc. Last night we watched the film "The Butler" with Oprah Winfrey in it. It was based on a true story and was about a man who was a Butler in the White House for many years. I had never seen such a good film on the civil rights movement in America ever. I was crying at one point at just what a struggle it was for Black American's to be counted as human beings. I don't think I actually have ever understood it before seeing this film, or been able to see it in quite the same way. It was horrific. I was only a child at the time. By the end of the film I could see just how amazing it was for Black Americans to have a Black man elected as President. I have never been a person of prejudice, but I have never understood their struggle either. I think I understand it a little bit more now.
Around the house ...
These pillows are just gorgeous. Love the colours and pompom edging, etc. From
MadeByGirl
.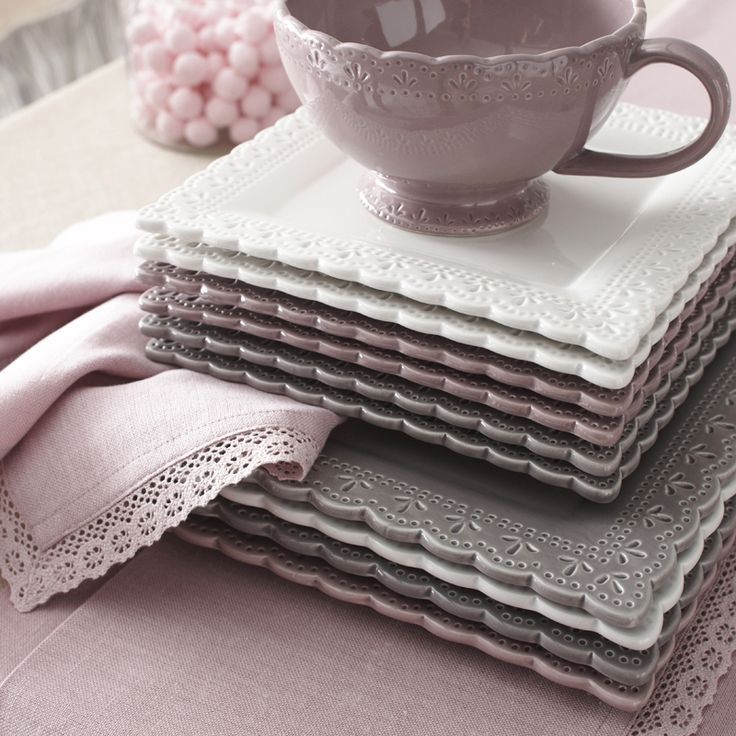 No source but just love these square lace edged plates and that cup is so sweet.
Again, no source . . . but . . . swoon. Don't you just love these curtains? Tres chic!
I am loving this Pom Pom window treatment from
Zess Fr.
Perhaps in the craft room? Yes!
I am pondering ...
The intricacies of life. Will I ever have it totally figured out? Probably not!
A favourite quote for the day ...
`*.¸.*✻ღϠ₡ღ¸.✻´´¯`✻.¸¸.Ƹ̴Ӂ̴Ʒ..
(¯`v´¯)
`*.¸.*´Ƹ̵̡Ӝ̵̨̄Ʒ
¸.•´¸.•~♥♥♥~•.~
ღϠ₡ღ¸.✻´´¯`✻.¸¸.Ƹ̴Ӂ̴Ʒ.
(¸.❀⁀⋱‿✿"
"Put yourself into life and never lose your openness,
your childish enthusiasm throughout the journey that is life,
and things will come your way."
~Federico Fellini
I believe the Saviour said something quite similar
when he admonished us to be as little children.
One of my favourite things ...
Gifts for others that I make myself. Found these homemade flavoured salts on
Daily Fix
. What a fabulous gift for a foodie these would be.
A Peek into my day ...
I admit it, I spend some time each day browsing Pinterest. It's a way of collecting things you love without it either costing you any money or having to find a place to store them. A pleasant way to pass some time.
And that's my day book for this week!
⋱ ⋮ ⋰
⋯ ◯ ⋯ Take time to enjoy the small*´¯`.¸¸.☆
⋰ ⋮ ⋱ blessings in life.*´¯`.¸¸.☆
✿¸.•*¨`*•..¸✿ ✿¸.•*¨`*•..¸✿
╬♥═╬╬═♥=╬╬═♥╬╬═♥╬╬═♥=╬╬♥═╬
░░░░░░░░░░░░░ ░░░░░░░░░░░░░

Wherever you go and whatever you do I hope there's a wonderful day planned for you!
═══════════ ღೋƸ̵̡Ӝ̵̨̄Ʒღೋ ═══════════ ⊰✿░L░O░V░E⊰✿⊰✿⊰✿⊰✿⊰✿⊰░Y░O░U░⊰✿
═══════════ ღೋƸ̵̡Ӝ̵̨̄Ʒღೋ ═══════════