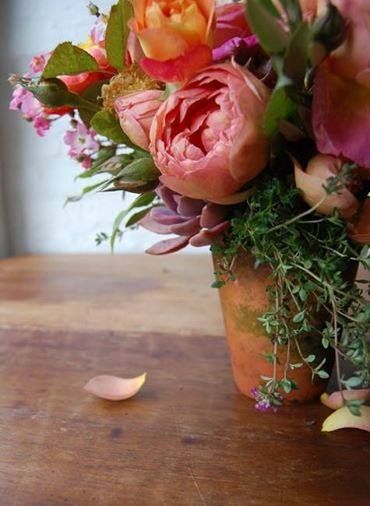 "If endless happiness is your aim
A joy that will burn with a lasting flame,
Its a garden you're needing, a patch of ground
To love and to work for the whole year round."
~Patience Strong
We had the missionary sisters over yesterday to help a bit in the garden. Todd is 76 now and it can be a bit overwhelming for him at times. Our garden is really, really large and it's sometimes difficult to keep on top of it all. The missionaries love to serve and to do service and so yesterday the girls came out and helped out a bit.
Sister Wagner was just thrilled at all of the baby frogs we have in our yard. See how much they have grown! Easily of a size large enough to be able to burrow in and wait out the winter.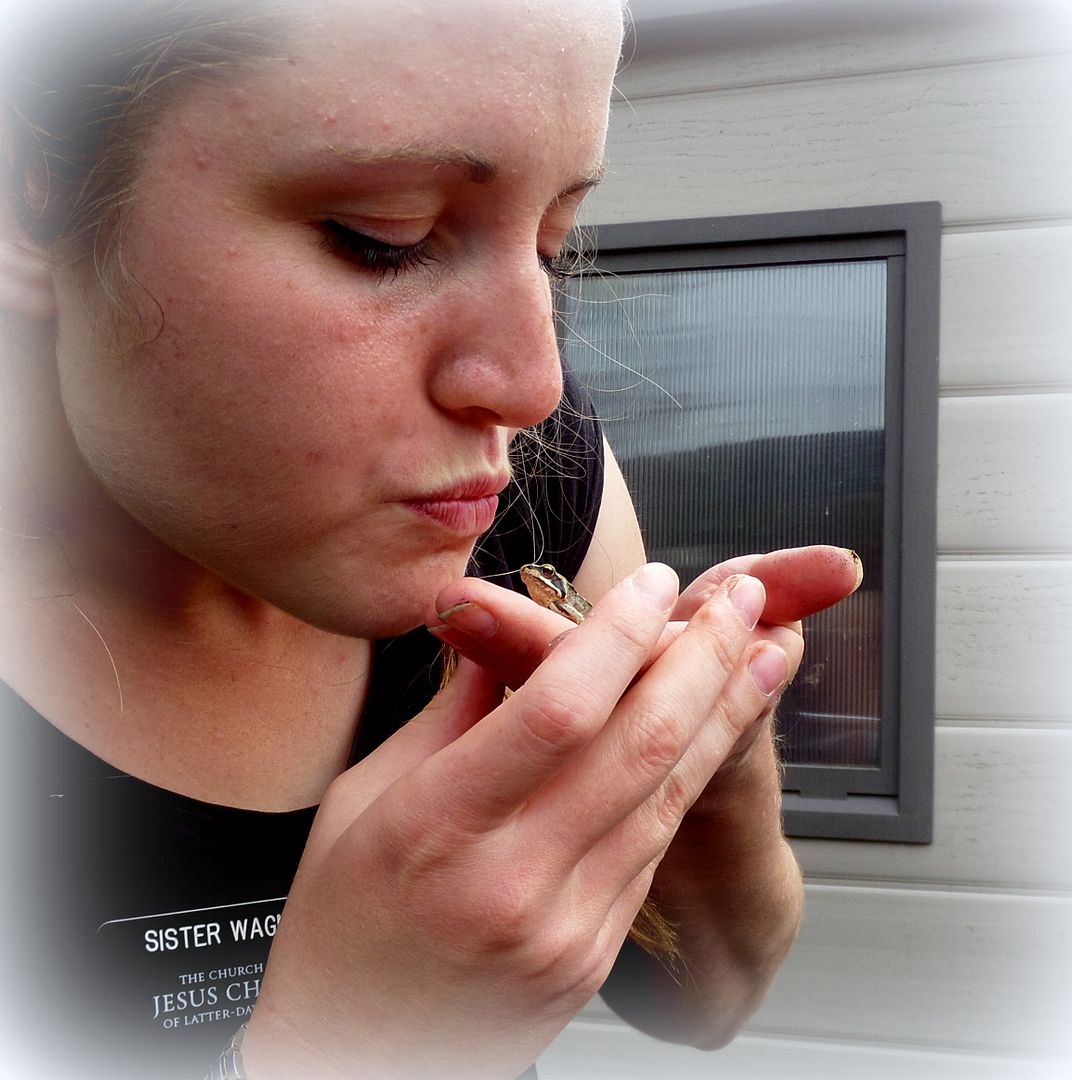 She tried kissing it, but to no avail . . . a Prince did not appear. So cute. Apparently she did a lot of frog catching with her brothers. She was not squeamish in the least.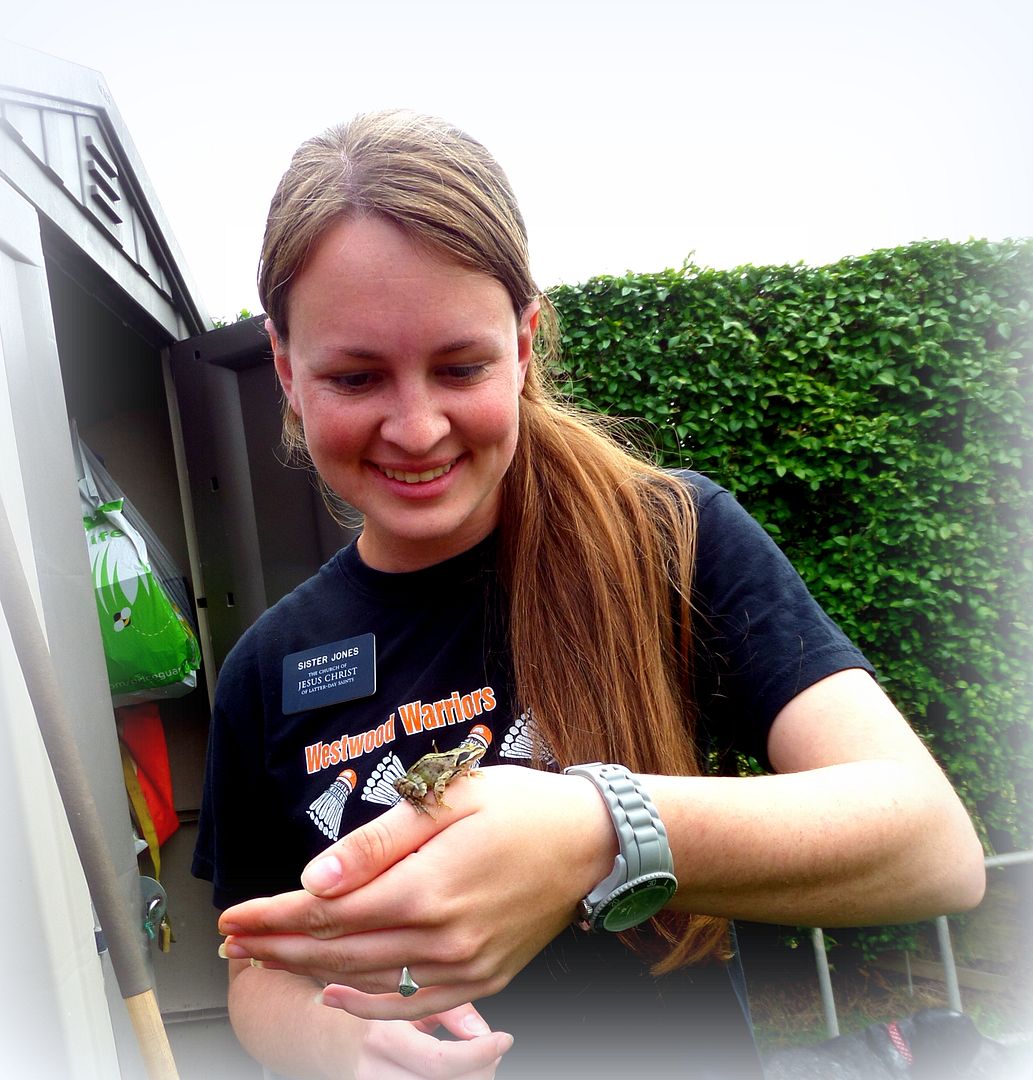 Sister Jones was a little bit more nervous with it, although she was being very brave here. There was no way she was going to try to kiss it however. I can't say that I blame her!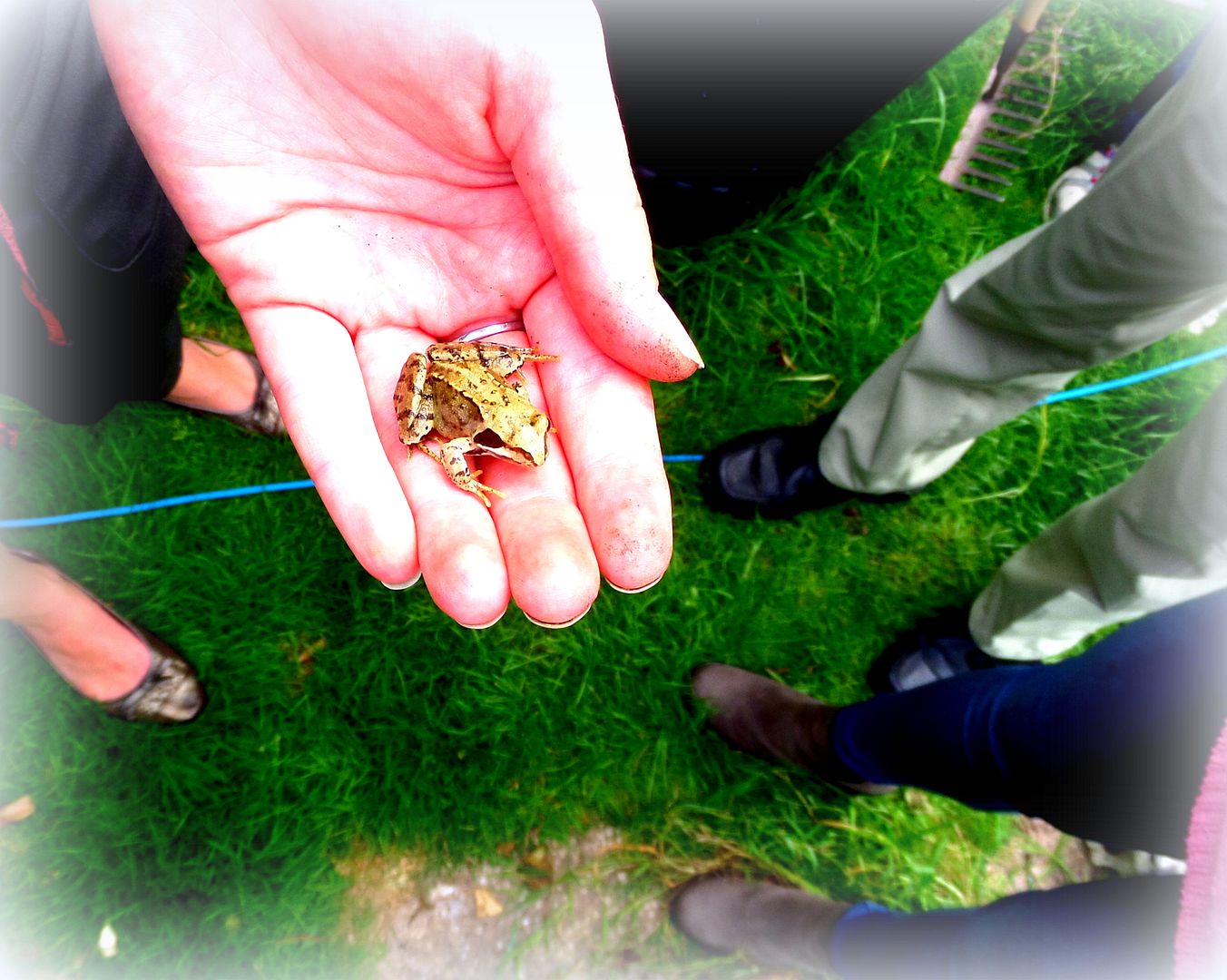 I think the baby frog was the bravest of us all. A Lilliput amongst a land of giants . . .
Country gardens conjure up imaginations of tree swings and trellises covered with climbing roses . . . holly hocks and pole beans . . . sun ripened vine tomatoes and grass covered with morning dew. Your garden patch can be as huge as a couple of acres or as tiny as a window box . . . the pleasure you will find in caring for one, in getting your fingers into the wet earth and seeing what comes up after your ministrations is irresistible and life balancing. I thought it would be handy this morning if I passed on a bouquet of all-purpose tips to you . . . it is that time of year that we are tidying things up for the cooler months that lay ahead of us, but a few tips towards creating a space of beauty in your garden will never go amiss . . .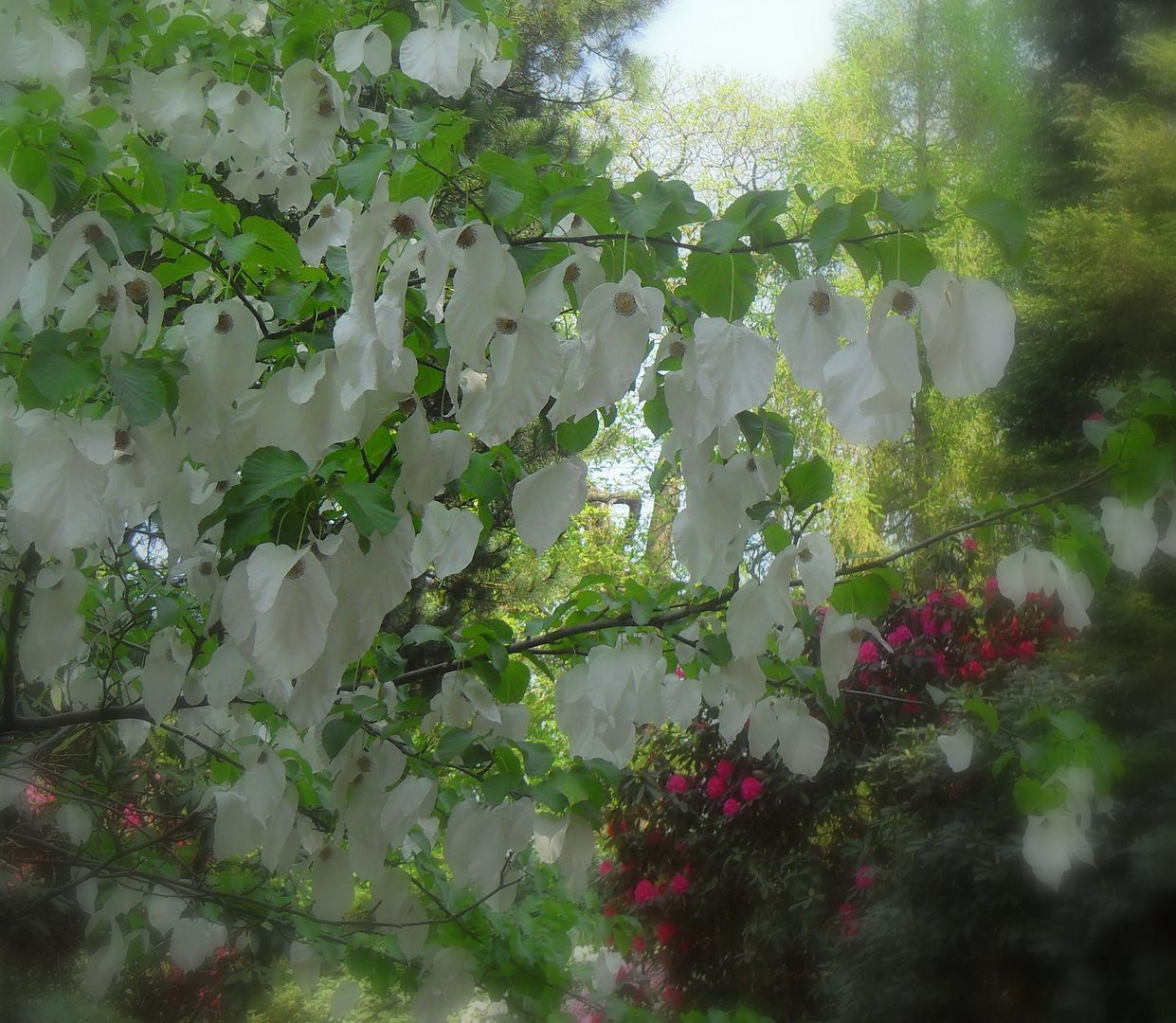 (Handkerchief Tree, Tatton Park)
- A house begins to invite you in before you have even gone through the front gate. If you keep a neat and trim yard with at least a few flowers to welcome guests and take care not to overwhelm your house by burying it in overgrown landscaping, it will do a lot towards keeping your house from looking gloomy and becoming the "scary witches house" that the neighbourhood kids are all afraid of.
-You can protect your home from the cold of Wintry blasts and drifting snow by sheltering the exposed sides of your house with a windbreak of trees and shrubs. You can save up to 25 percent of your heating costs in ordinary conditions and up to one third in windy areas. Wind breaks on three sides (west, north and east) can cut your heating costs by as much as forty percent. You will want to make sure that you plan low bushes with bushy crowns and trees that will give shelter, but not take over the garden completely.
- If you can't create a windbreak, you can still use outdoor plantings to make the indoors more comfortable. Vines and shrubs planted near the house help to maintain indoor temperatures in both summer and winter by creating pockets of dead air that acts as insulation, keeping the warm in and the cold out in the winter and vice versa in the summer. Once they are fully grown, ideally they will create at least a foot of space between them and the exterior wall.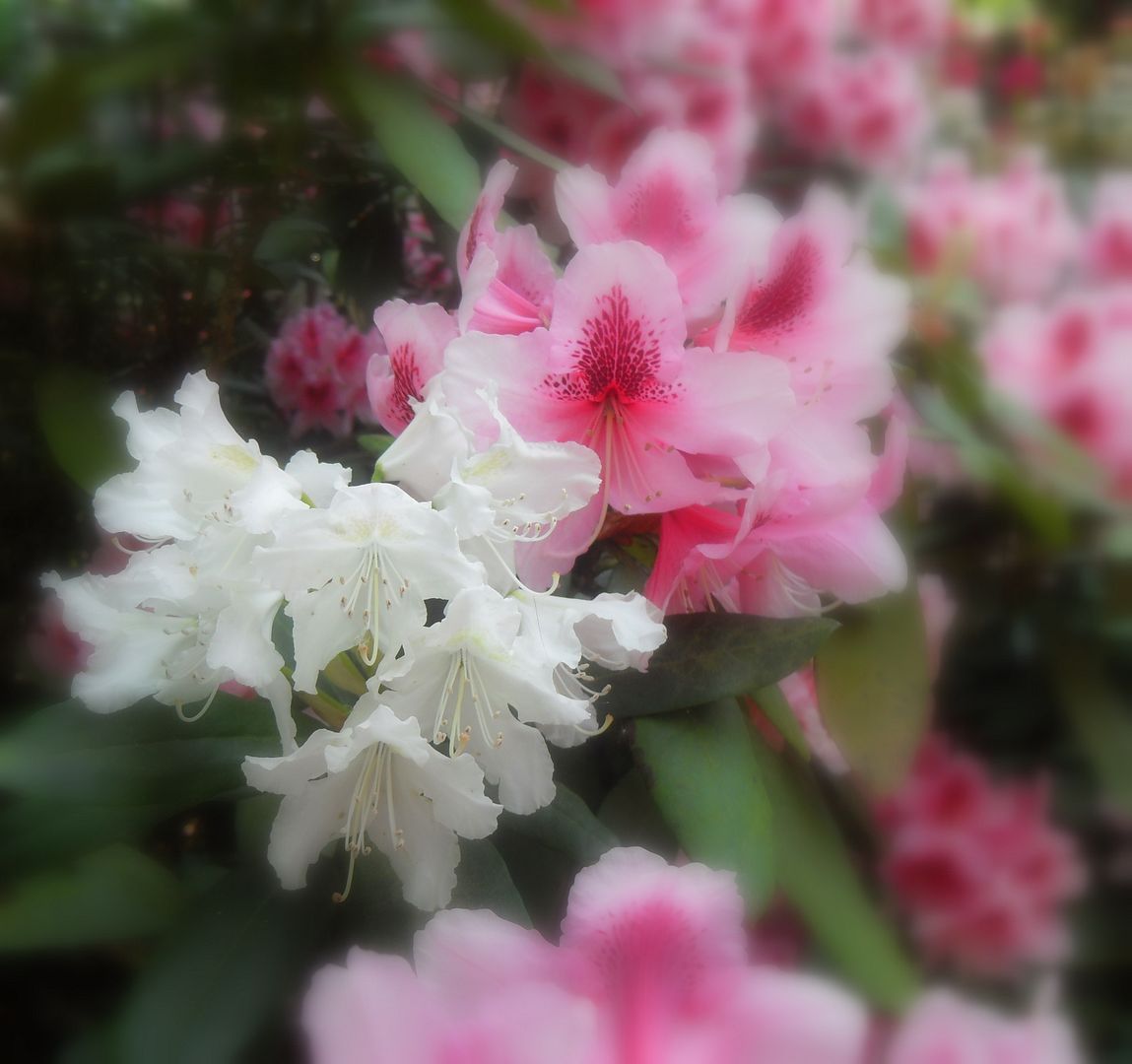 (Rhododendrons, Tatton park)
- Draw a scale grid of your yard . . . the front and the back and the sides. Draw in anything that's truly permanent, such as the house, driveway and any detached buildings. Save the original and make several copies. This way you will always have a handy canvas to try out your plans on.
- Be bold when laying out your garden. Don't just settle for border plantings that hug the house or your garden fencing. Treat your garden space the same as you would treat your living space, with little pockets of charm and surprise scattered throughout. Create "people places" . . . with winding pathways and garden chairs . . . or bird and butterfly spots where you plant flora and fauna that will attract them and become a safe harbour for them.
- To make a shallow garden seem larger, use horizontal layers of differing heights to create the illusion of depth, such as low shrubs before a slightly higher fence, or flower beds and an arbour beyond . . . taller shrubs near the house.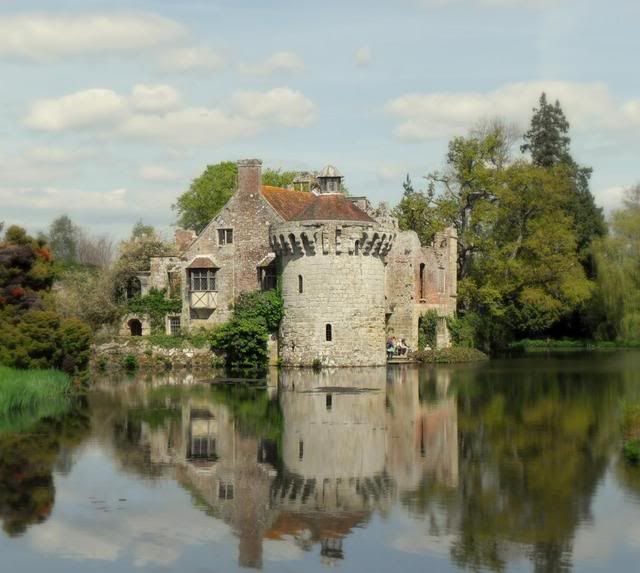 (Scotney Castle, Kent)
- Keep ground plans, notes, and pictures of garden inspiration together in a garden workbook or file. Note your plantings for each season, indicating how well they worked, how they produced and any problems you may have had with them. Over just a few years you will find that you have built a remarkably rich resource book and you'll have your own personal wish book to help to get you through the gloom of the winter months.
- Try to carve out a little sitting spot in your garden where you can sit and just drink it all in. What is the point of all the planning that goes into having a beautiful garden if you are not going to sit out in it when it is in it's glory drinking in all the fruits of your labours.
- Keep a garden calendar. If you plant from seed, this is especially useful. Note your planting day and the day seedlings first appear. Keep note of the days it rained and how much rainfall there is, so that you don't need to water unless you really need to. Saving your calendars from year to year can give you a good record of the growing conditions in your area. Make note of the once a season events such as the first frost and winter precipitation or spring warming. Did the ground hog see it's shadow?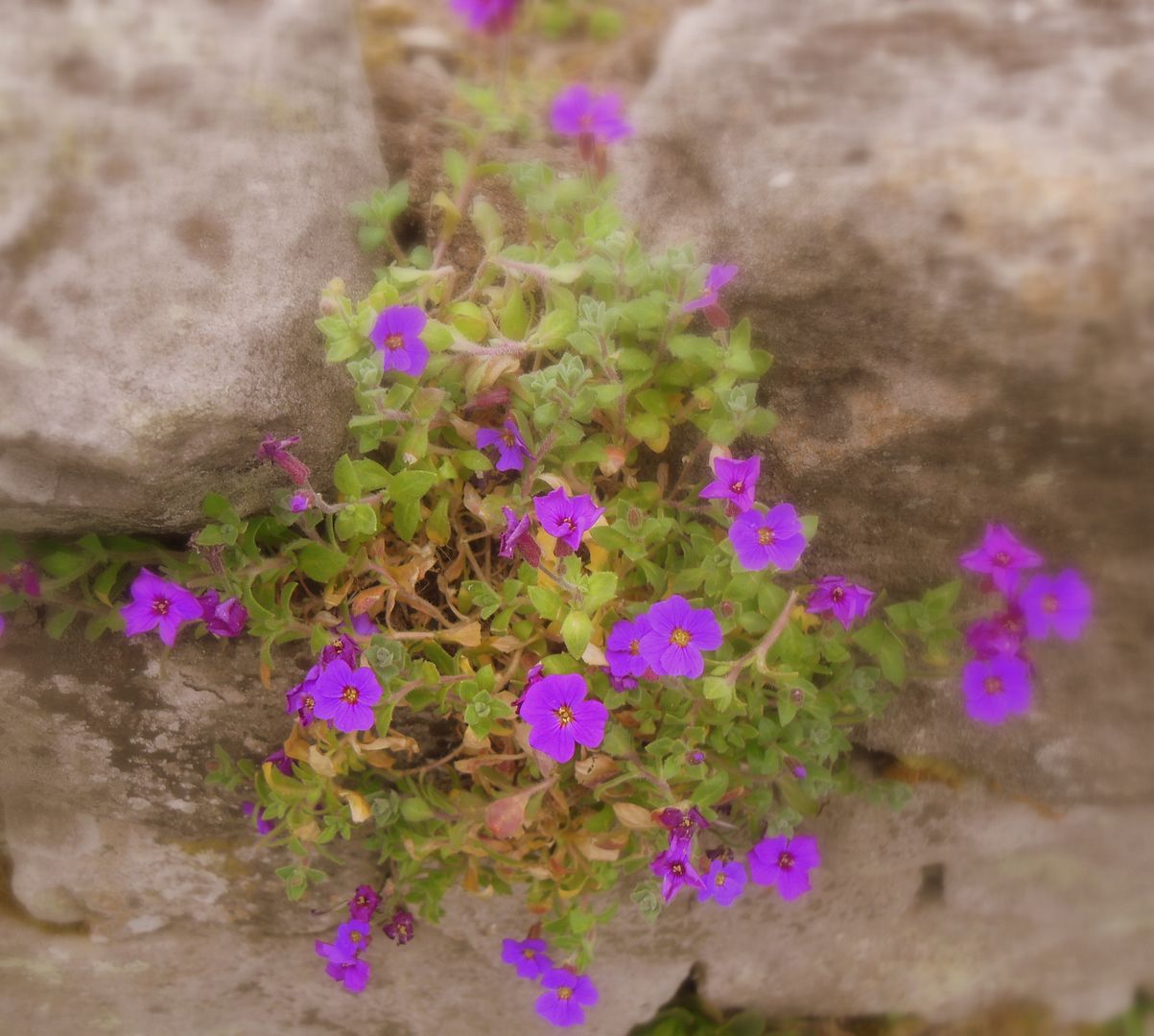 (Lobelia growing on wall at Chirk Castle)
- Fill a basket or caddy with all the tools you need before you go out pruning, trimming and weeding. That way you won't have to keep traipsing back and forth and searching for the right tool or rake you will need to use. This way you won't have to search for the right tools either. You will know exactly where they are and they will be at your fingertips.
- Don't prune on a windy day. The breezes dry out the tops of the branches which haven't yet had time to form a protective seal.
- When starting seedlings in flats, add a bit of fertiliser to the water when the plants begin to appear. This will help to strengthen and fortify them for transplanting.
- Save your small yogurt pots and plastic containers. Cut out the bottoms. Inverted over your seedlings they are the perfect protection for them from Spring weather which can be somewhat unpredictable at best.
- Never transplant on a bright sunny day. Wait for early dusk or a cloudy day so that your plants don't dry out. Moisture is the key to successful planting. Do it when the soil is still damp from rain, and water them immediately to help to keep the roots from drying and withering. Water each plant as you go along to be on the safe side.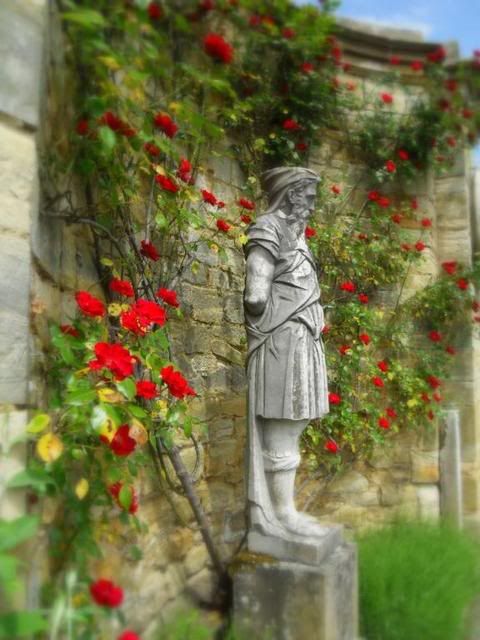 (Statuary in the gardens at Hever Castle)
- Garden tools can get dull, especially the ones that prune bark-covered branches and hack through tough and fibrous roots. Sharpen the blades from time to time. An ordinary mill file, available at most hardware or home building suppliers is all you will need to do this. Like good kitchen knives, dull tools are dangerous.
- Before putting away your tools for the winter, perform a maintenance check and inventory of what you have. Wash and thoroughly dry each tool. Check the wooden handled ones and sand away any splinters. Give the clean, dry metal parts a good wipe with a cloth dipped in any kind of fat or oil, including salad oil or even the bacon fat left from your breakfast. This will keep rust from forming over the winter months. Tools can represent quite an investment of money, so it only makes sense to take as best care of them that you can.
I am not the real gardener at our house. Todd does all the hard work. I basically just sit back and enjoy the fruits of his labours. He doesn't seem to mind overly much. He loves to be out in the garden puttering away. I do enjoy pour gardens very much however, and I appreciate all of the hard work that goes into making a garden a pleasant extension of your living space. I have to say that Todd does a fabulous job. He truly does. Thank you Todd!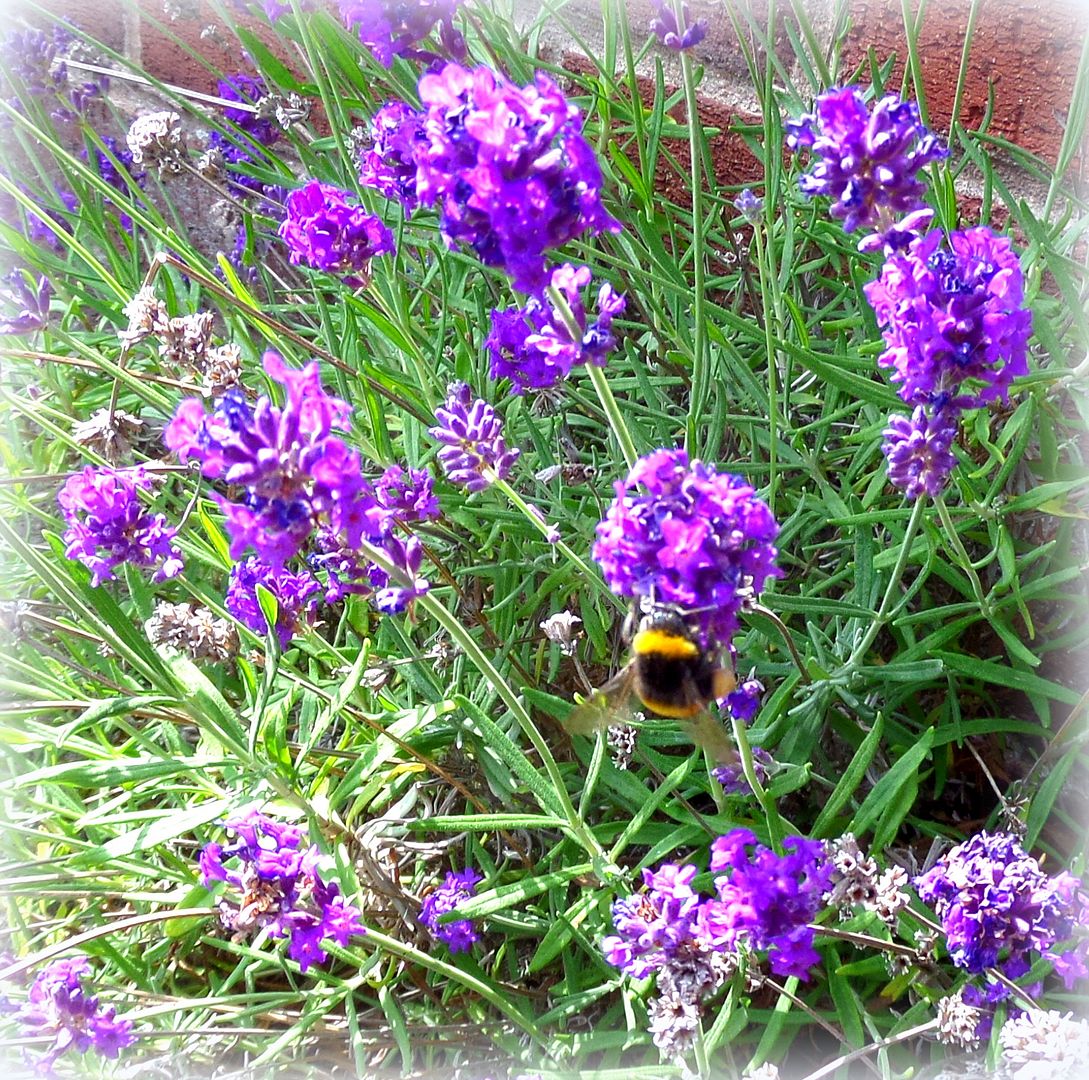 (Bumbly Bee on the Lavendar)
A thought to carry with you through today . . .
♡⌒♡ღ‿ღ♡⌒♡ღ‿ღ♡⌒♡ღ‿ღ♡⌒♡
"The meaning of life is to give life meaning."
~ K. Hudgins
In the kitchen today, a little something I baked for the girls yesterday . . .
Chocolate and Peanut Butter Squares.
Scrummo!
═══════════ ღೋƸ̵̡Ӝ̵̨̄Ʒღೋ ═══════════ ⊰✿░L░O░V░E⊰✿⊰✿⊰✿⊰✿⊰✿⊰░Y░O░U░⊰✿
═══════════ ღೋƸ̵̡Ӝ̵̨̄Ʒღೋ ═══════════
Have a wonderful Saturday!
Note: All the photos today are from our own garden or gardens we have visited through the years!