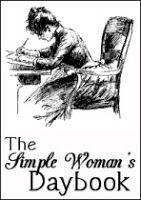 FOR TODAY November 19th, 2013
Outside my window...
The day is dawning, and the morning chorus begins. It is cool and we just had a downpour of sleet. The weather is on the turn.
I am thinking...
✿░(¯`:´¯)░✿
.. (¯ `•.\|/.•´¯)..
░(`✿◠‿◠).•´¯)░
.. (_.•´/|\`•._).. .•.!•.¸.♥´¯`•.¸.♥´¯`♥ .
"When I was young, my ambition
was to be one of the people
who made a difference
in this world.
My hope is to leave the world
a little better for having been here. "
~Jim Hensen
I would answer mission accomplished!!
I am thankful...
All the many blessings I am gifted with each and every day of my life. May I never take any of them for granted.
In the kitchen...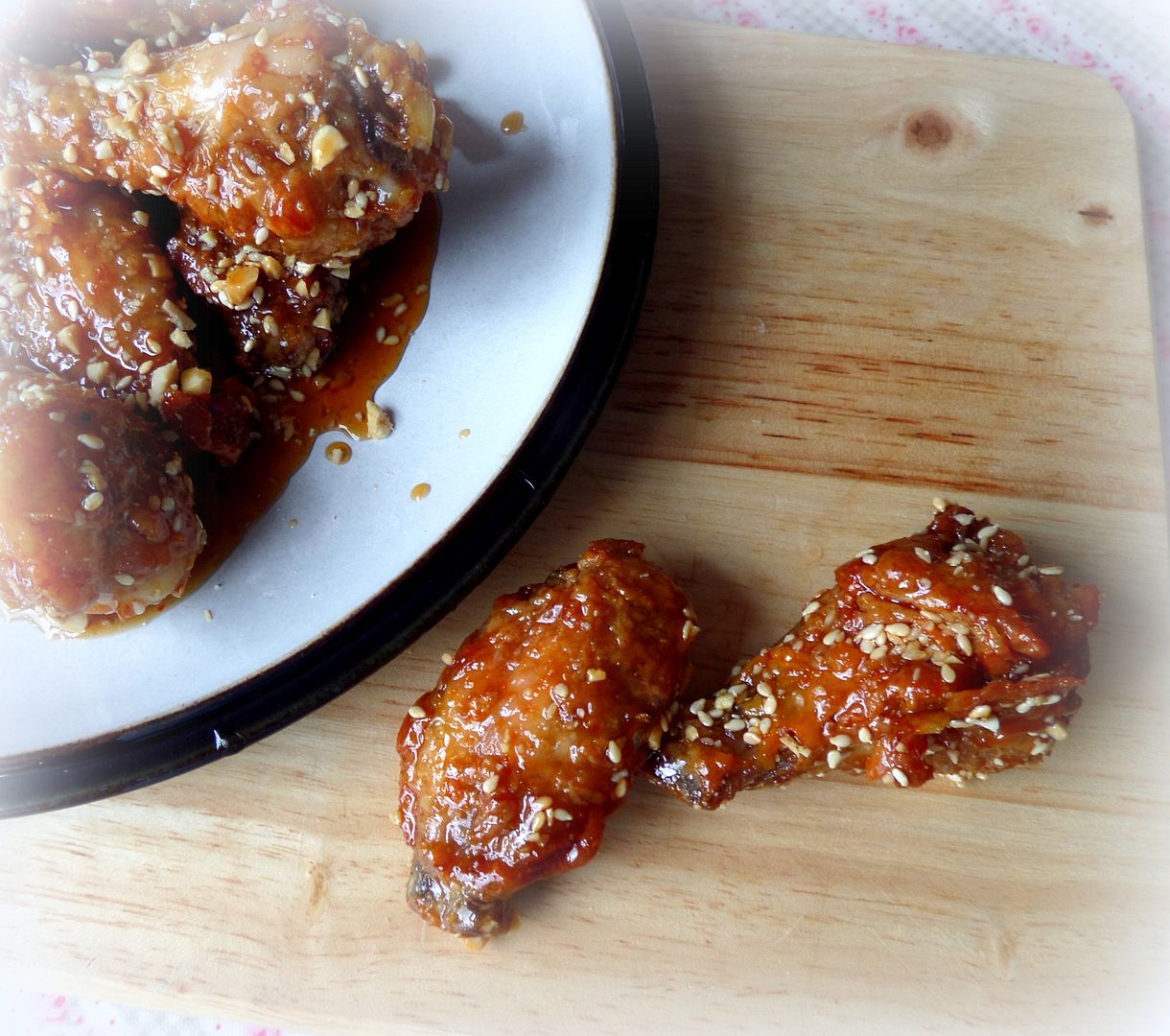 Sweet and Spicy Chicken wings.
Cooked in my new Tfal ActiFry machine. Yes, I DO get sent the nicest things!! These are really good, but you don't have to have a special machine to cook them in. They can be done in a pot.
I am wearing...
Rather a silly question really. I am always wearing my night clothes. I'd wear them the whole day through if I thought I could get away with it.
I am creating...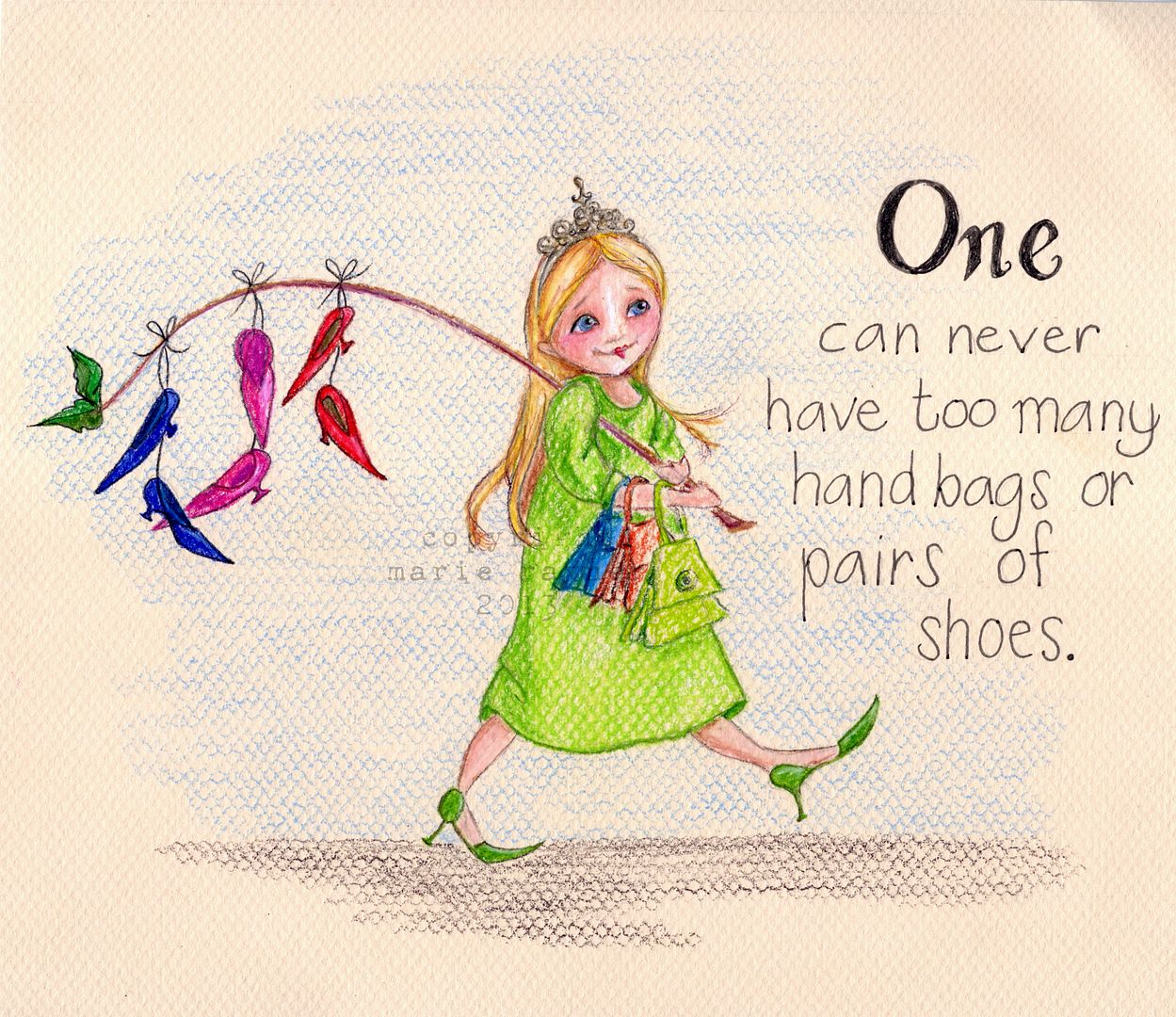 I was asked to do something as a gift for someone. Since they will never look at this page I can show you. A little pencil crayon drawing. Apparently she has a thing for shoes and handbags!
I like the idea of making my own Gumdrops. You can find out how on
Kitchen Meets Girl.
I love gumdrops. Every time I visit Canada I bring back a bag with me so I can make a gumdrop cake at Christmas. I always use my Sister's recipe. It's the best! I thought I had the recipe posted but I don't. I'll have to rectify that!
Mmm . . . who wouldn't enjoy getting a box of this
Pecan Pie Cheesecake Fudge
at Christmas?? From the Lady Behind the Curtain blog. It looks sooooooooooo good!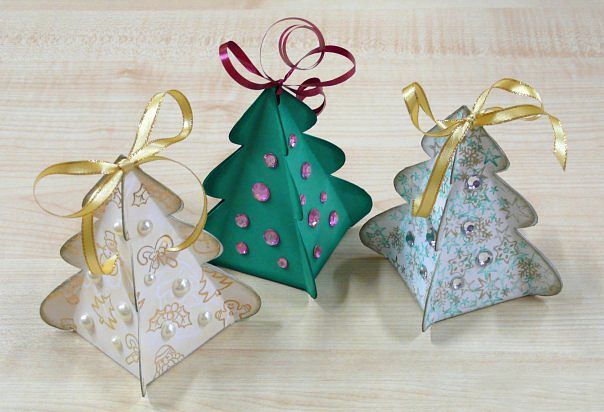 Love these adorable little Christmas Tree gift boxes. You can find the template
here.
What fab idea?
I am going...
We
were supposed to be taking Mitzie to the Groomers today but he called and cancelled yesterday. Hope he can reschedule it soon. I had been looking forward to going to Gordale Nurseries and picking up some Christmas Cards. I may drag Todd there anyways!
We are feeding the Sister Missionaries tonight and so we thought we would treat them to a meal out and are taking them to a carvery which is close to the chapel. They (and we!) are excited about that!
I am wondering...
How do they get the caramel in the Caramilk bar?
I am reading...
Mercy
, by Jodi Picoult.
Police chief of a small Massachusetts town, Cameron McDonald makes the toughest arrest of his life when his own cousin Jamie comes to him and confesses outright that he has killed his terminally ill wife out of mercy.
Now, a heated murder trial plunges the town into upheaval, and drives a wedge into a contented marriage: Cameron, aiding the prosecution in their case against Jamie, is suddenly at odds with his devoted wife, Allie -- seduced by the idea of a man so in love with his wife that he'd grant all her wishes, even her wish to end her life. And when an inexplicable attraction leads to a shocking betrayal, Allie faces the hardest questions of the heart: when does love cross the line of moral obligation? And what does it mean to truly love another?
Enjoying it so far. I want something new to read though . . . something different. Any suggestions??? I don't like anything smutty or implausable. I am quite fond of history and I don't like pap. (No tall order there or anything, lol!)
Nothing has changed here and I am still looking for something new to read.
I am hoping...
We are having our annual Ladies Dinner Out on Thursday evening. I am hoping the weather co-operates!
Makes me Smile...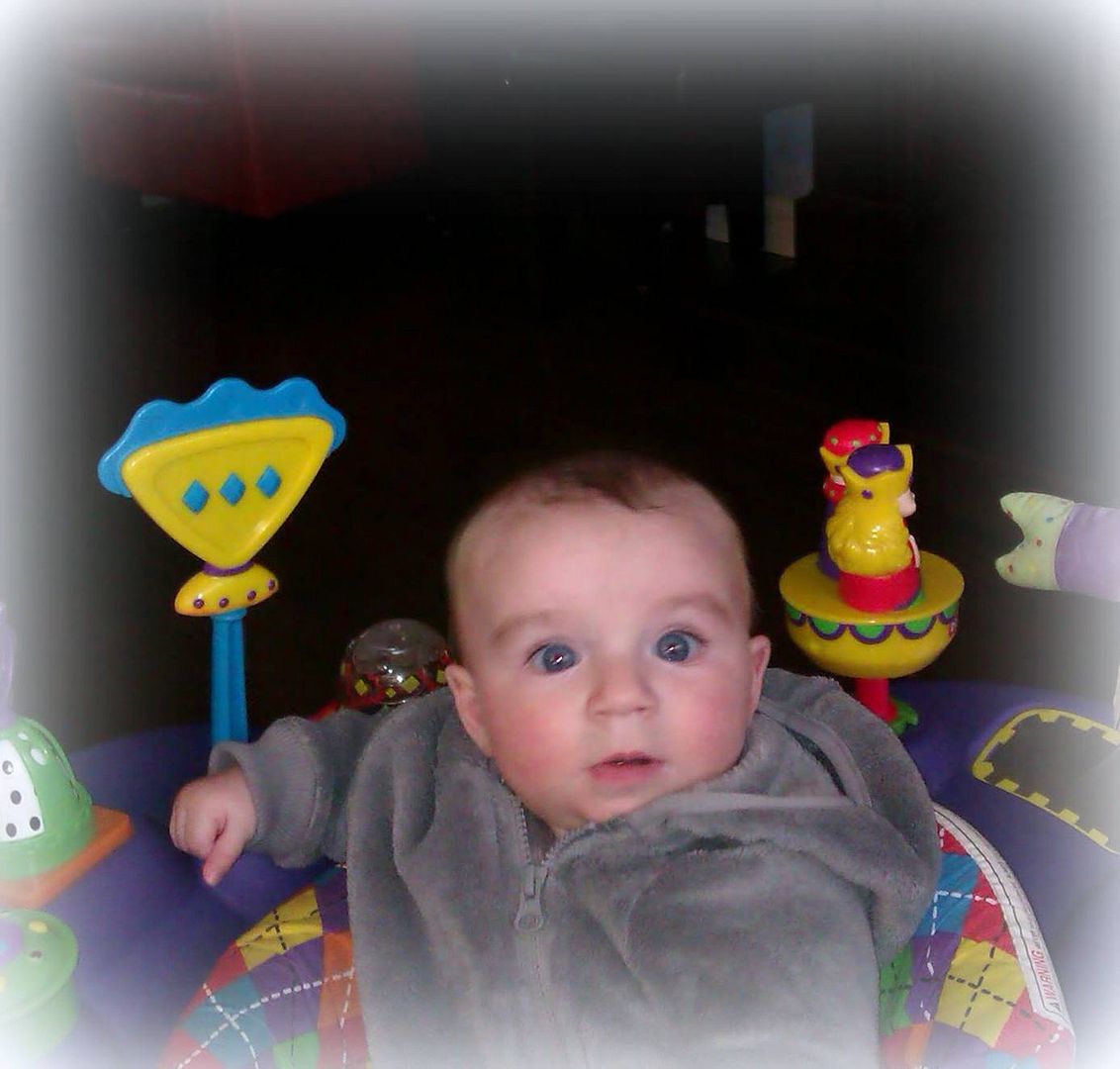 This is the latest picture of Cameron posted by my daughter on FB. Isn't he a cutie pie? I never tired of seeing pictures of my grandchildren. They always make me smile.
I am learning...
How to curb my appetites. It is a necessity. Hard to do, but a necessity.
Around the House ...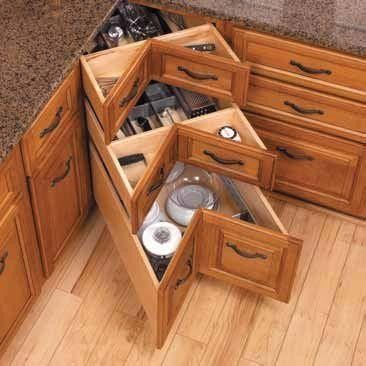 Isn't this a wonderful idea??? How do people come up with these things! I love it!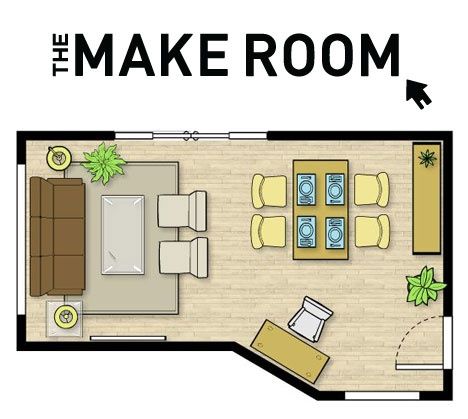 I found this really
handy room planner
on Urban Barn.com. You just enter the dimensions of your room and it helps you to plan it! Very nice!
From
Vintage Junkie
, just sew some old doilies together to make a table runner. It's genius!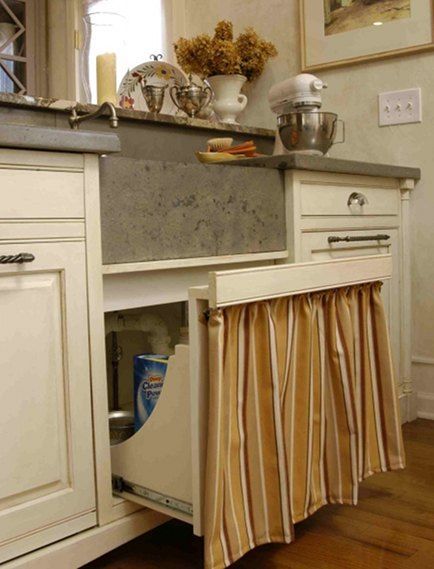 Love the pull out drawer idea for under the sink, from
Attic Mag.
People are so smart and stylish!
People are so smart. How do they come up with these ideas. Don't know whose idea this was but it is brilliant. Cord Cuffs! Perfect for keeping those cords neatly stored! Wonderful idea! Thanks whoever you are!
I am pondering...
I have long wondered why things don't go back into the box the same way they came out. What's up with that???? I can never manage to get things back the way they should go back. Is it just me or does everyone have that problem????
A favorite quote for today...

`*.¸.*✻ღϠ₡ღ¸.✻´´¯`✻.¸¸.Ƹ̴Ӂ̴Ʒ..
(¯`v´¯)
`*.¸.*´Ƹ̵̡Ӝ̵̨̄Ʒ
¸.•´¸.•~♥♥♥~•.~
Never give up,
for that is just the place and time
that the tide will turn.
~Harriet Beecher Stowe ´´¯`•.¸¸.☆
One of my favorite things...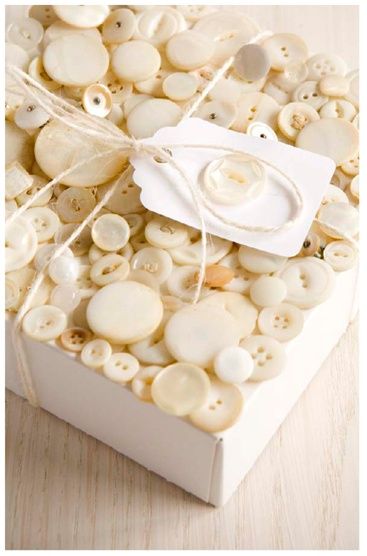 White pearlized buttons. I adore all buttons, but the white ones are my favourite and even more so if they are old and pearly.
A few plans for the rest of the week:
Missionaries tonight, Visit Teaching tomorrow morning, RS Presidency meeting tomorrow night, dinner out with the girls Thursday night and I am sure I have something going on on Friday, but I can't remember what!
A peek into my day...
There is plenty of this that goes on in our house every day. I love to cook as you know. I would be very sad if I couldn't.
⋱ ⋮ ⋰
⋯ ◯ ⋯ Take time to enjoy the small*´¯`.¸¸.☆
⋰ ⋮ ⋱ blessings in life.*´¯`.¸¸.☆
✿¸.•*¨`*•..¸✿ ✿¸.•*¨`*•..¸✿
╬♥═╬╬═♥=╬╬═♥╬╬═♥╬╬═♥=╬╬♥═╬
░░░░░░░░░░░░░ ░░░░░░░░░░░░░
Wherever you go and whatever you do I hope there's a wonderful day planned for you!