A few of the wow moments, or things I discover each week that tickle my fancy. I hope that they may inspire or tickle yours too!
This has to be the cutest chair I have ever seen. If I ever find an old wooden chair that needs fixing up I am going to do this! Isn't it just adorable? You wouldn't have to do snowmen. You could do Santa Claus and make it the naughty or nice chair. Brilliant!
If you have ever been to Ikea and eaten in their restaurant and had the meatballs, you must know that they are the tastiest meatballs ever! Well, I think they are at any rate. I found this on Pinterest. You can click
here
to get to the link and pin it yourself. They look like the real deal to me!
How to clean your house naturally, recipes for cleaning tub & tile, Toilets, Drains, Glass, laundry and an all purpose cleaner. All on Pinterest, of course. It doesn't give a home page, so you can just click
here
and see the picture a lot larger! I am not sure we can get Borax over here but we can certainly get bicarb and vinegar.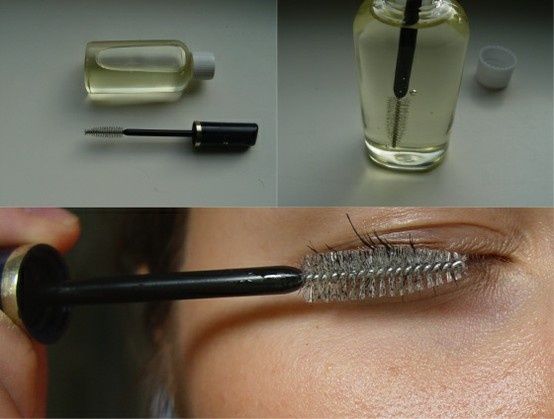 How to get longer and thicker eye lashes: Wash an old mascara or nail polish container and fill with: 1/4 of the container with castor oil, 1/2 vitamin E oil, 1/4 aloe vera gel. Mix together as well as you can with your mascara wand, and apply a light layer to lashes every night before bed. Castor oil thickens your lashes while aloe vera gel lengthens. Vitamin E accelerates length. After one month, you will notice stronger, longer, more beautiful eyelashes.
Sounds easy enough! I am going to give this a go!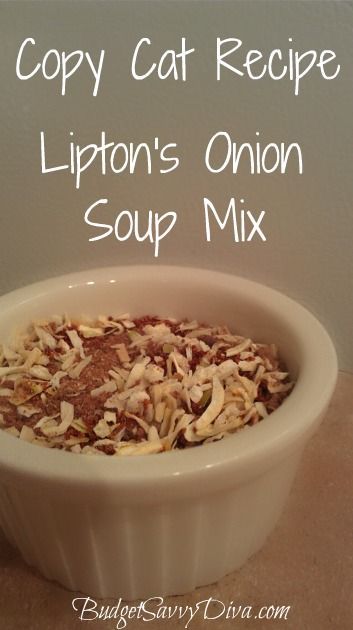 Make your own Onion Soup Mix. Recipe on
BudgetSavvyDiva.com.
Using simple ingredients like beef boullion, dehydrated onions, celery seed, etc. Looks good. I miss the large packets of onion soup mix over here. You can get little individual ones, but they always contain croutons. I am going to try this and see how it works out! The photograph looks spot on.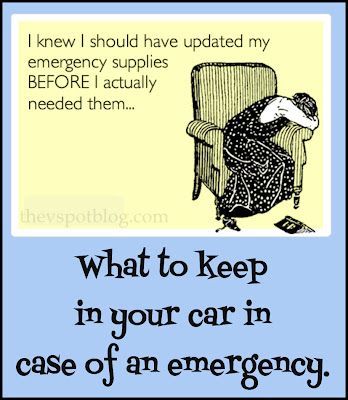 Do you have an emergency kit in your car??? Neither do we. It makes sense to have one though.
The V Spot Blog
has a really good tutorial on creating one. I am so going to implement this. Better safe than sorry and winter is coming! Over here in the UK, if you get caught out in a storm you could be stranded on a motor way for hours and hours. Best to be prepared!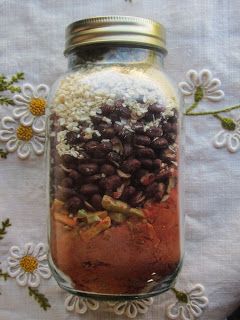 52 meals in a jar via
Chef Tess Bakeresse.
The ideal plan for emergency food storage. That is one thing our church has always preached. Good food storage. With all of the natural disasters, etc. happening in the world today you never know when you may need food storage. If you are temporarily out of work a good food storage can help to get you over the rough spots. There are just so many scenarios that having food storage can help you through. It makes sense.
And that's my Friday finds for this week. I hope you found something here that is of value to you!
A thought to carry with you through today . . .
✻ღϠ₡ღ✻
(¯`✻´¯)
`*.¸.*✻ღϠ₡ღ
Do not think that love,
in order to be genuine,
has to be extraordinary.
What we need is to love
without getting tired.
~Mother Teresa
Cooking in The English Kitchen today . . . a delicious
Warm Halum and Potato Salad!
Really great cheese and a mighty tasty salad!
Have a wonderful Friday!