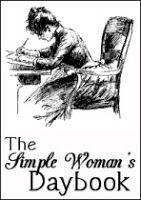 FOR TODAYNovember 12th, 2013
Outside my window...
Its dark, dark, dark! Cold too!

I am thinking...
(¯`✻´¯)
`*.¸.*✻ღϠ₡ღ
"Time stands still best in moments that look suspiciously like ordinary life."
~Brian Andreas
The secret to happiness is finding joy in the simple things!
I am thankful...
For still being here, but I am getting a teensy bit concerned that I haven't received any further communications from either the hospital or my specialist. I didn't have a good day yesterday and had an uncomfortable chest all afternoon. It kind of put a damper on our celebrations. It did go off eventually, but I don't like walking around feeling afraid that my chest is about to explode. :-(
In the kitchen...
Todd was having to suffer via pasta torture again the other day.
Gourmet Mac and Cheese
to be exact! I was sent some really nice Comte cheese to try and there was rather a lot of it and so some got used in this! Oh boy was it ever delicious!
I am wearing...
Rather a silly question really. I am always wearing my night clothes.
I am creating...
Ihave finished the sock monkey hat and the bunny doll for my grandchildren and am now working on a few Christmas Ornaments, but there are lots of other things I want to be doing!
This isn't quite crafty I guess, but I have always wanted to know how to tie scarves! I found
these ideas
over on Laura Ashley. The Missionary Sisters always wear scarves and they look so nice. I figure it's a nice way for me to hide an old neck!
Now this looks like a great source of cute ideas for foodie types of Christmas Gifts. I have a lot of foodie friends that would love getting any one of these things! Find out more on
100 Days of Real Food.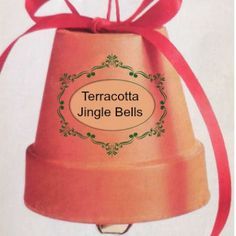 This is a fabulous idea. The instructions are for large ones, but you could make them a lot smaller. Find out how on
The Gardening Cook.
DIY Paper Fold Accordian Candle Holders. They look like fun. You can find instructions for these on
this page
.
I am going...
We are having another set of the missionaries for supper tonight. So not going anywhere today really. I promised these guys a pumpkin pie, so guess what I will be doing this morning!
I am wondering...
How I ever managed to get everything done that I got done when I was working full time??? I sure as heck don't have enough hours in the day now!
I am reading...
Mercy
, by Jodi Picoult.
Police chief of a small Massachusetts town, Cameron McDonald makes the toughest arrest of his life when his own cousin Jamie comes to him and confesses outright that he has killed his terminally ill wife out of mercy.
Now, a heated murder trial plunges the town into upheaval, and drives a wedge into a contented marriage: Cameron, aiding the prosecution in their case against Jamie, is suddenly at odds with his devoted wife, Allie -- seduced by the idea of a man so in love with his wife that he'd grant all her wishes, even her wish to end her life. And when an inexplicable attraction leads to a shocking betrayal, Allie faces the hardest questions of the heart: when does love cross the line of moral obligation? And what does it mean to truly love another?
Enjoying it so far. I want something new to read though . . . something different. Any suggestions??? I don't like anything smutty or implausable. I am quite fond of history and I don't like pap. (No tall order there or anything, lol!)
Nothing has changed here and I am still looking for something new to read.
I am hoping...
We are having an Additional meeting tomorrow night with the ladies at church. It is Christmas themed. I hope it goes well and that they enjoy themselves.
I have a bunch of little workshops planned and of course there will be food.
Makes me Smile...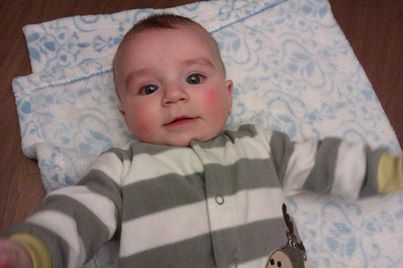 This is the latest picture of Cameron. Isn't he a cutie pie? I know . . . I AM a bit biased, but he looks like a real little man. I can't wait to get my hands on him. Mind you, by then . . . he will be considerably older. Oh well . . .
I am learning...
How to love my enemies. Pray for them. It's hard not to love someone you are praying for.
Around the House ...
10 ways to clean with lemon. I love lemons and the smell of lemons. Find out more on
Parent Pretty.
16 ways to organize your recycling on
BHG
. I don't know about you, but I can always use help with this.
I don't know why, but my fridge always looks cluttered. I could use some help. I found a great article on how to organize your fridge better,
here on
Two Twenty One. She has some fabulous ideas! Really!
I am pondering...
How on earth I am going to get everything done today that I need to get done! Seriously I have a really busy day ahead of me. Housework, getting a dinner ready for the Missionaries, my Visiting Teachers are coming, etc. plus all of the other stuff I try to get done every day! No rest for the wicked!!
A favorite quote for today...

`*.¸.*✻ღϠ₡ღ¸.✻´´¯`✻.¸¸.Ƹ̴Ӂ̴Ʒ..
(¯`v´¯)
`*.¸.*´Ƹ̵̡Ӝ̵̨̄Ʒ
¸.•´¸.•~♥♥♥~•.~
Stay is a charming word in a friend's vocabulary.
~Louisa May Alcott ´´¯`•.¸¸.☆
One of my favorite things...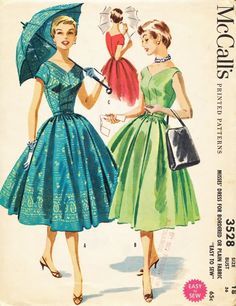 I adore Vintage Clothing, especially from the 1950's early 60's. If I had the figure and I could do it, I would dress like this. Who cares what anyone else thinks. I really love the style of that era.
A few plans for the rest of the week:
Missionaries tonight, RS Presidency meeting tomorrow night, dinner at a friends Wednesday night and I am sure I have something going on on Friday, but I can't remember what!
A peek into my day...
There are certain things you just can't get away from without having to do them every day. One is dusting, the other is cleaning the bathroom.
⋱ ⋮ ⋰
⋯ ◯ ⋯ Take time to enjoy the small*´¯`.¸¸.☆
⋰ ⋮ ⋱ blessings in life.*´¯`.¸¸.☆
✿¸.•*¨`*•..¸✿ ✿¸.•*¨`*•..¸✿
╬♥═╬╬═♥=╬╬═♥╬╬═♥╬╬═♥=╬╬♥═╬
░░░░░░░░░░░░░ ░░░░░░░░░░░░░
Have a wonderful day!