On a cold afternoon, with the flames leaping and dancing upon the hearth, I catch the gentle murmur of the trees along a path lined with woodland . . . dry leaves rustling as an Autumn wind brushes by, and in my mind's eye I see a tent of summer green against a sky of azure blue . . .
As the logs crumble into ashes and dust I think about them having once been sentient things, crowned with life and the beating and quivering of feathered wings . . . these longs which bring such warmth on cold November days have worn upon their living limbs the dusty rose hued blooms of May . . .
I love to burn an apple logupon a chilly daywhen all the world outside seems cold,disconsolate and grey.I love to watch the flicker of the flameson polished oakand catch about the housethe teasing fragrance of the smoke . . .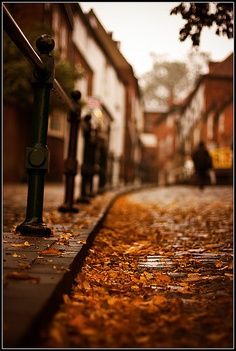 The thermometer says it is only one degree outside this morning and there is a definite chill in the air. We have noticed this week that the fish barely come up to feed at all these days. They lay in a lethargy at the bottom of the pond. Hibernation has begun . . . as a crescent moon hangs low in the heavens, the air filled with the tainted whiff of gun powder from the last evening's fireworks . . .
That is November, with early afternoon tea, applewood fires and toasted crumpets spread with sweet clover honey, a blossom's taste in every mouthful . . .
Not sure why, but I was awake at 5 o'clock this morning and unable to go back to sleep. That happnes sometimes I guess, the occasional sleepless night. An hour and a half later and I feel like I could sleep again. I just may do that . . .
A thought to carry with you through today . . .
.✿´´¯`•.¸¸. ི♥ྀ.
"Grace comes into the soul,
as the morning sun into the world;
first a dawning, then a light;
and at last the sun in his full
and excellent brightness."
~Thomas Adams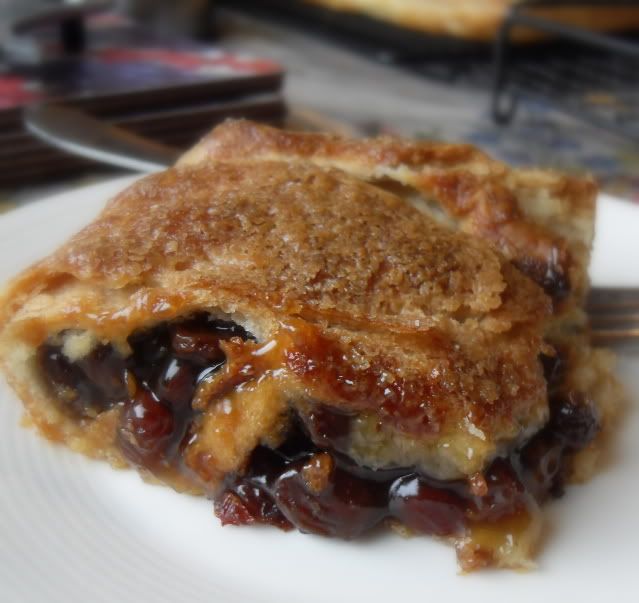 Baking in The English Kitchen today . . . a delicious
Raisin Puff!
Have a wonderful Saturday!