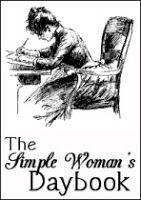 FOR TODAY June 25th, 2013Outside my window...
It is rather cool this morning, but the sun is shining. Here's hoping it warms up! I refuse to put the heat on in June.
I am thinking...
Our duty is not to see through one another, but . . . to see one another through.
I am thankful...
I am thankful for the tender mercies of the Lord and answered prayers.
In the kitchen...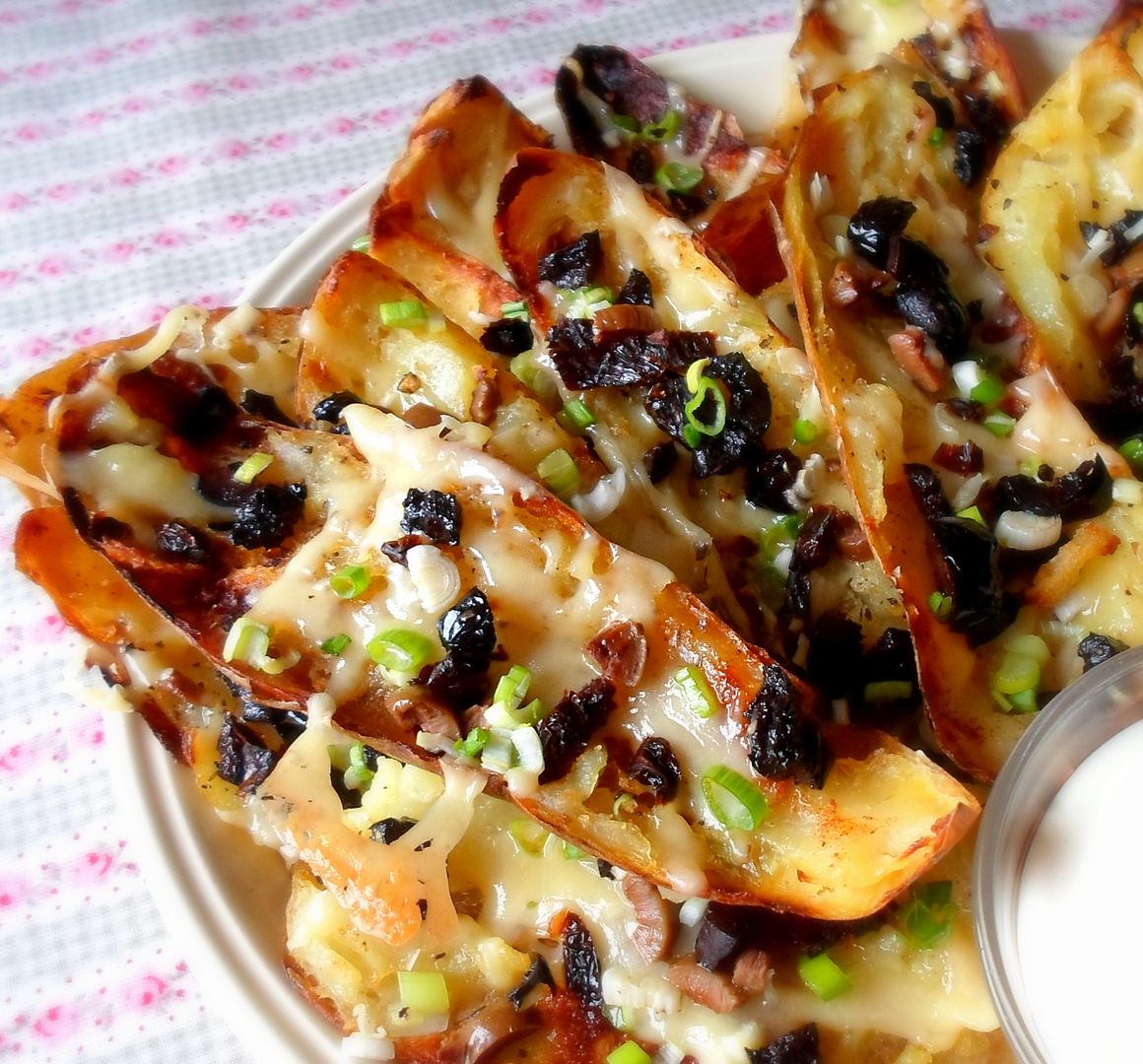 In The English Kitchen today . . .
Pizza Potato Skins!
These were soooo good and I used something that normally gets thrown away to create them! Even better!
.
I am wearing...
Nothing new here! Yep, in my jim jams!
I am creating...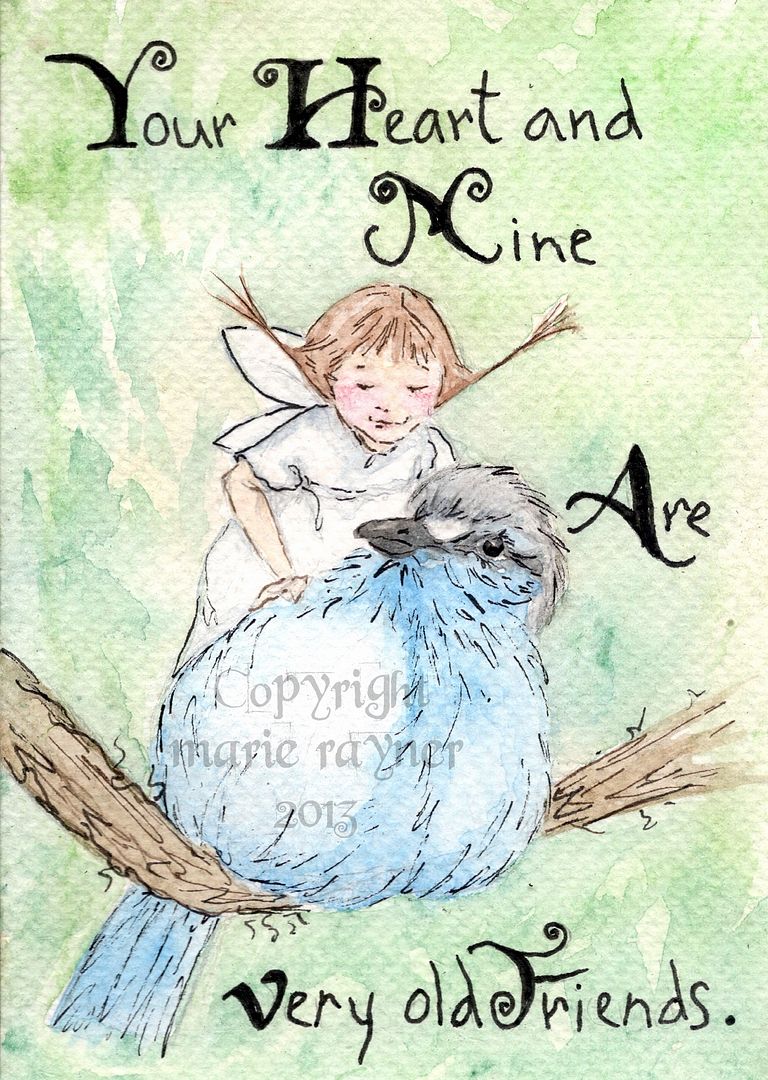 I added words to this little postcard that I did the other week. I want to sell the original, which will be exactly as you see, signed and with the words done by hand. If anyone is interested, just let me know.
I've been working on a new project. A cookbook that I am going to try to find an editor and publisher for this time. Wish me luck. Anyways, here are a few bits I have been doing for inside.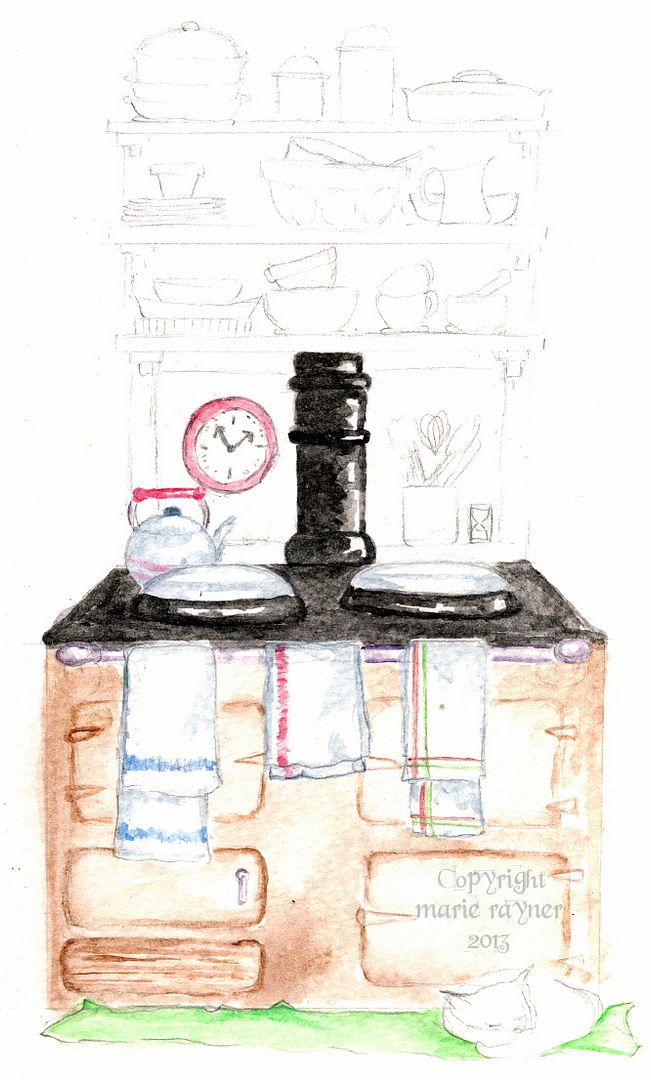 This one isn't finished. I just started it yesterday, there will be shelves above the AGA and a cat laying in front of it.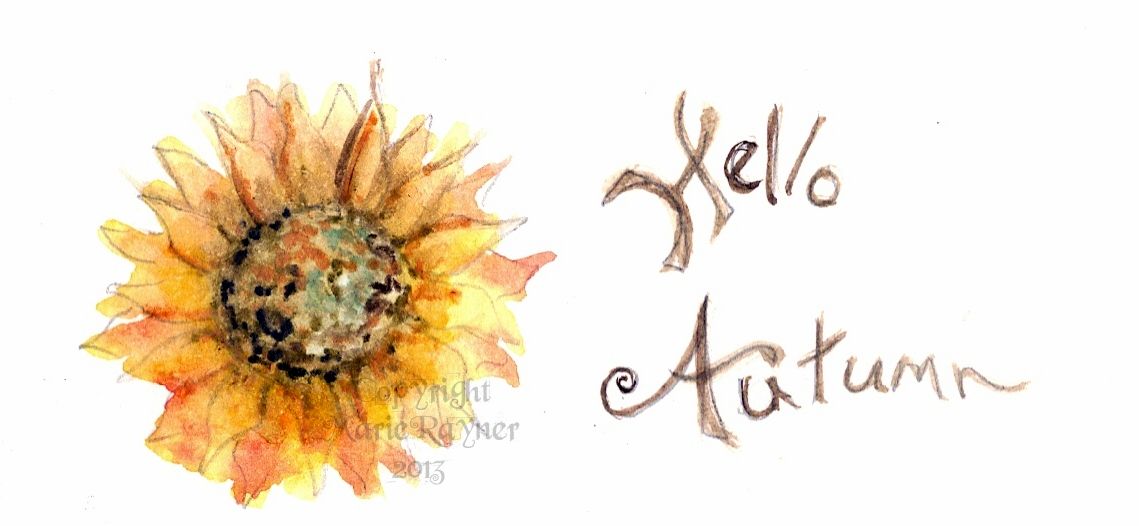 One of the Chapter page illustrations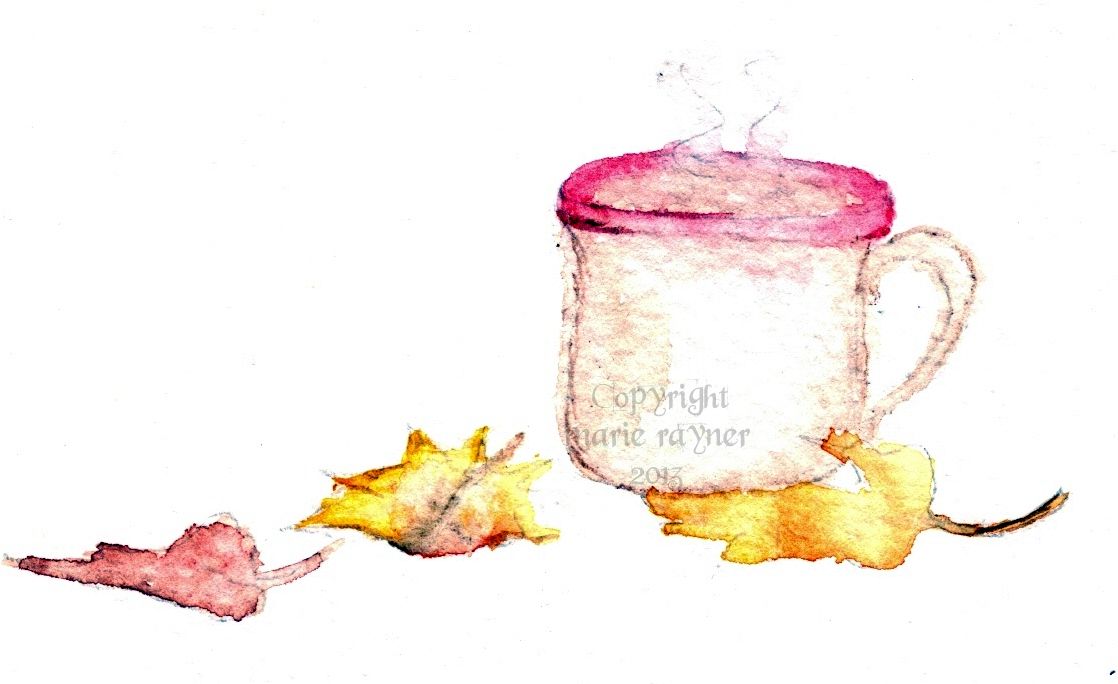 Can you see a theme developing here? lol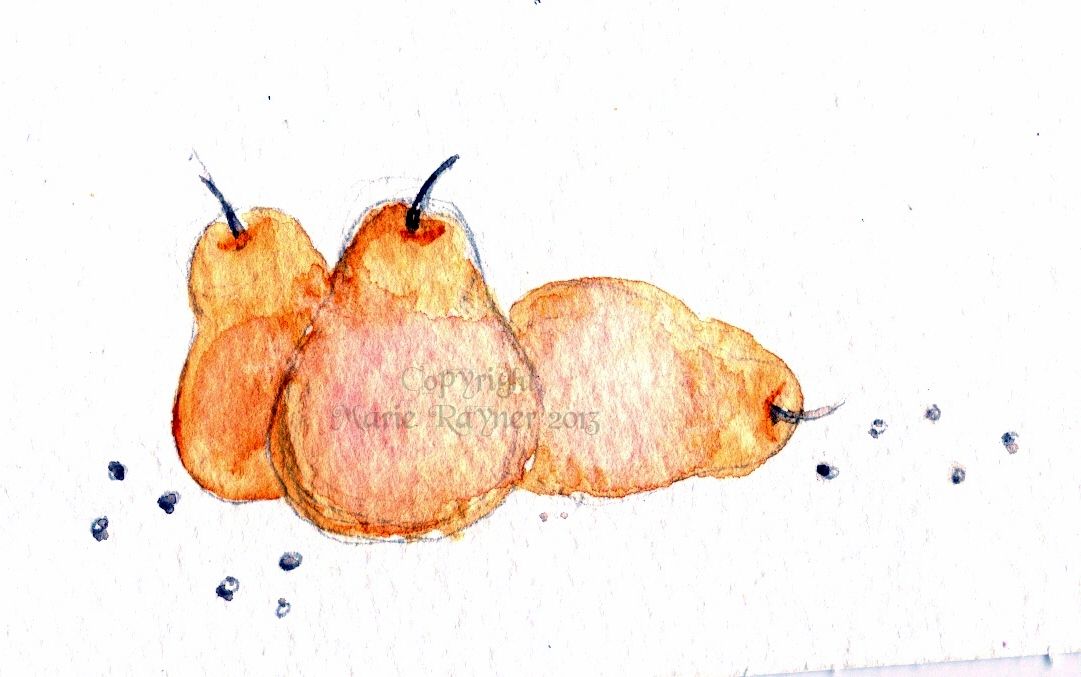 A study of pears . . .
I am going...
If it's a really nice day today I am going to talk Todd into going for a drive somewhere with Mitzie. I think that would be nice. We'll see what happens.
I am wondering...
I have rather a sad and tearful weekend. It breaks my heart sometimes, the things that family can do . . . you can give birth to someone and they end up treating you like you are something which is worthless. It amazes me. There are parents out there who do terrible things to their children and yet, their children are still loyal to them and love them. My parents got divorced, but that did not stop us from loving either one of them. They were our parents, end of. We all love each of them equally. My father has been remarried and divorced again since. My step mom never ever replaced my mom in my affections or in any other way. I know, it may be somewhat different because I did not live with her . . . but still. We may not always agree with the choices our parents make, and we may sometimes think they are a bit daft . . . but I have a problem understanding how you can just ignore all the good stuff and dwell on the bad, if it's even there . . . it might only be a figment of your imagination or a misunderstand. Surely a mother's heart counts for something . . .
You know . . . there are two sides to every story, but if you only ever listen to or give credit to one . . . you only know half of the story.
I am reading...
The Ice Cream Girls
by Dorothy Koomson
As teenagers Poppy Carlisle and Serena Gorringe were the only witnesses to a tragic event. Amid heated public debate, the two seemingly glamorous teens were dubbed 'The Ice Cream Girls' by the press and were dealt with by the courts.

Years later, having led very different lives, Poppy is keen to set the record straight about what really happened, while married mother-of-two Serena wants no one in her present to find out about her past. But some secrets will not stay buried – and if theirs is revealed, everything will become a living hell all over again . . .
I guess there was a television mini series of this book whilst I was away that I missed. I would have liked to have seen it.
I am hoping...
I have some special news that I am longing to share with you . . . but it will have to wait. I hope I can let you know soon.
I am looking forward to...
Summer days that are sunny and warm. Days when Todd and I can just go off and enjoy being together under the summer sunshine.
I am learning...
Last night was Family Home Evening. That is a special evening for members of my church where we devote the time to doing something together that is special and wholesome. Its a good thing. Last night Todd and I watched a film about our Prophet (Church President) Thomas S Monson. It is a film we have watched many times before, but which we always enjoy when we do. It is very clear to me when I watch it that this is a very special man who was also a special boy and son and father and friend . . . prepared from his birth to become someone who made a difference. As I sat there and watched this film it came to me that he had always had a caring heart. A serving heart. A giving heart. A heart that gathered in everyone around him, everyone who was ever blessed to be within his presence. This is the Saviors way. The Savior was very hands on. He did all that He was asked to do . . . He didn't question. He just did. He loved. He served. He gave. He sacrificed. He followed the promptings of his heart. I need to learn to do that more. Without question.
Around the house...
(
source
)
Believe it or not, this is a bee-hive. Isn't it fabulous! I would love to have bees. They are marvelous creatures. They are not aggressive and won't hurt you unless they feel threatened.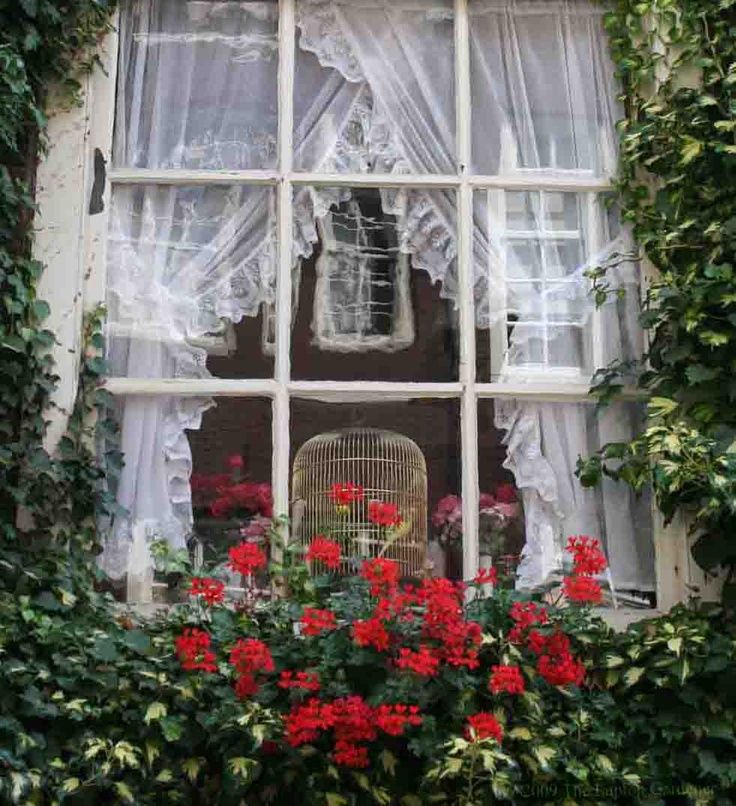 (
source
)
Once upon a time I had curtains like this in my house. I wish you could still buy them. I would love to have them now. I know they may be considered a bit old fashioned . . . but I like old fashioned.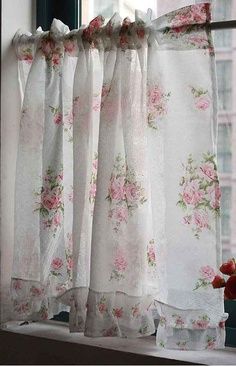 (
source
)
I love these curtains too. These I can do very easily. Glad I can sew. Simple, yet very sweet . . .
I am pondering...
Life in general. The whys and wherefores . . . but mostly the hows. I see wonderful examples around me that are inspiring to me. Sometimes we get it right and sometimes we get it very wrong. I think I am sometimes a great example of how to get it wrong. I work hard at changing that and little by little I see progress, but it is slow . . .
A favorite quote for today...
"We live simply so that others may simply live."~Amish Proverb

One of my favorite things...
(
source
)
Cherries. I adore cherries. I love to eat them fresh. I love them in cakes, pies and jams. I love them even more printed on table clothes and aprons, curtains, etc. I just love cherry anything! I would love to have a piece of cherry jewelry, but then . . . upon second thought, then I'd have to get something red or cherry to wear with it and I don't think I'd look very good in cherries. I think I'll just leave that as a thought or a wish . . .
A few plans for the rest of the week:
Book Club Wednesday night. (We are doing Little Women) RS Additional Meeting on Thursday evening. We are sharing food and recipes! (Num!) Lunch out with friends on Wednesday. (Hopefully!)
A peek into my day...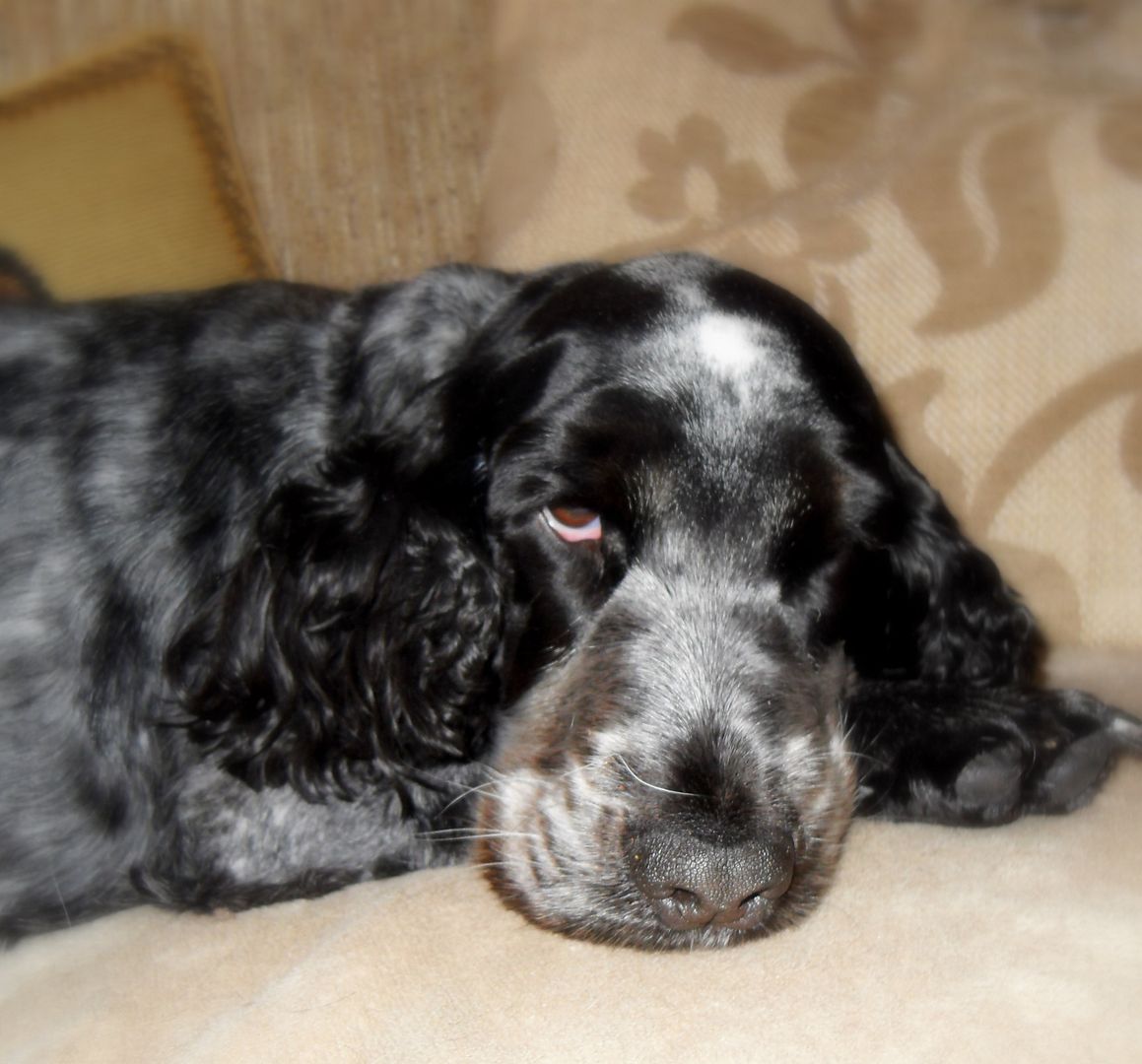 It just wouldn't be a good day without snuffling this little madam in a bazillion times. I can never get enough of her. She is patient and long suffering and she is three years old now. It's hard to believe but it's true.
A thought to carry with you through today:
"Kindness when given away comes back ten fold."

Have a wonderful Tuesday!