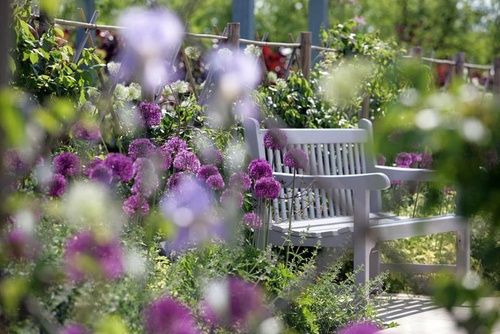 "And so with the sunshine and the great bursts of leaves growing on the trees, just as things grow in fast movies, I had that familiar conviction that life was beginning over again with the summer." ~F. Scott Fitzgerald, The Great Gatsby
In June . . . the house is cool . . . quiet . . . serene. Mitzie spends most of the day careening out the back door, down the garden and back again. There is an alley way which runs along the hedge at the left side of the garden and she is ever curious as to the goings on in it. I guess she is keeping guard . . . it's nice to know she cares . . .
We have had some beautiful sunny weather this week. Days which called you out of the house and into the garden . . . not so hot that you couldn't stand it . . . just hot enough to enjoy sitting at the outside table with a glass of something cold, listening to the bees buzz and the grass grow . . .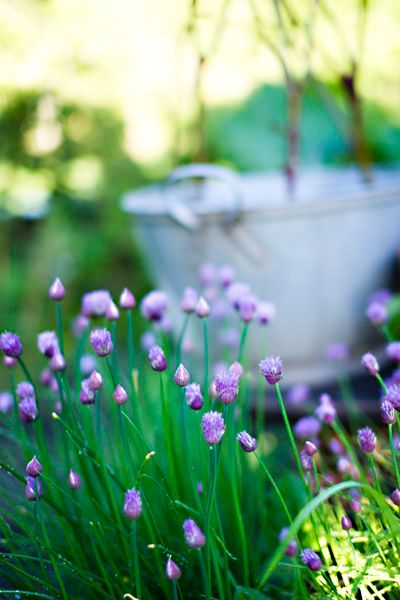 Once upon a time people used to put their house away for the summer . . . rolling up carpets . . . changing the slip covers on the sofa to something cool . . . putting away tat and bric-a-brac to save on dusting, banishing anything woolie and warm to a trunk in the attic, storing away blankets.
Some homes even had summer kitchens. Kitchens which were outdoors and set away from the house somewhat. We have a barbeque, and hopefully this year we will be able to use it at least more than once. That's as close to a summer kitchen as we get.
We have a bird hotel in the back garden. That's what I call our hedge. If you look out very early in the mornings you see their little heads popping up and out of the top and sides, as if to greet the day and test the waters of what it will bring . . . it's so cute. They flit back and forth to the feeders . . . their little wings make a whirring sound as they pass . . . I love it when the fledglings begin to feed. They're so cute. We've tried putting up nesting boxes, but . . . sigh . . . they seem to prefer the greenery of the hedge.
Life seems to stand still in June . . . the days begin with the early sun, which begins to show it's pretty little head earlier and earlier with each morning that passes. The days are still drawing out . . . it was still light out at almost eleven last night, and the birds were singing their bedtime chorus . . . I lay there in bed listening to them through the open window.
I love it when we can keep the windows open like that at night . . .
The surrounding hillsides have turned to gold with fields of rapeseed . . . against the backdrop of clear blue skies. I am thankful that I do not suffer from allergies and am able to enjoy the beauty of it all without streaming eyes and nose . . .
I wonder what it would be like to wander through them . . . the tips of my fingers brushing against all of that yellow as I passed . . . would it excite my soul with more joy than I get just from admiring them from afar??? Do these golden blankets hum with the sound of a million bees at work???
I do have an inquiring mind, and I do ponder things such as this . . .
The first of our meals is eaten outside . . . al fresco . . . seated at the black metal table which sits on the patio, with the dark green umbrella opened up overhead, creating an oasis of cool and peace beneath the sun. There is something quite appealing about this eating outside . . . it charms like nothing else. Food suddenly tastes better when it is accompanied by fresh air and warming temperatures. Glasses tinkle and cutlery clinks against plates . . . everything seems to have a golden glow about it . . . each meal eaten outside is like a mini holiday . . . a celebration of summer.
Even though it's not officially summer yet . . . we grab hold of it and hang on for dear life.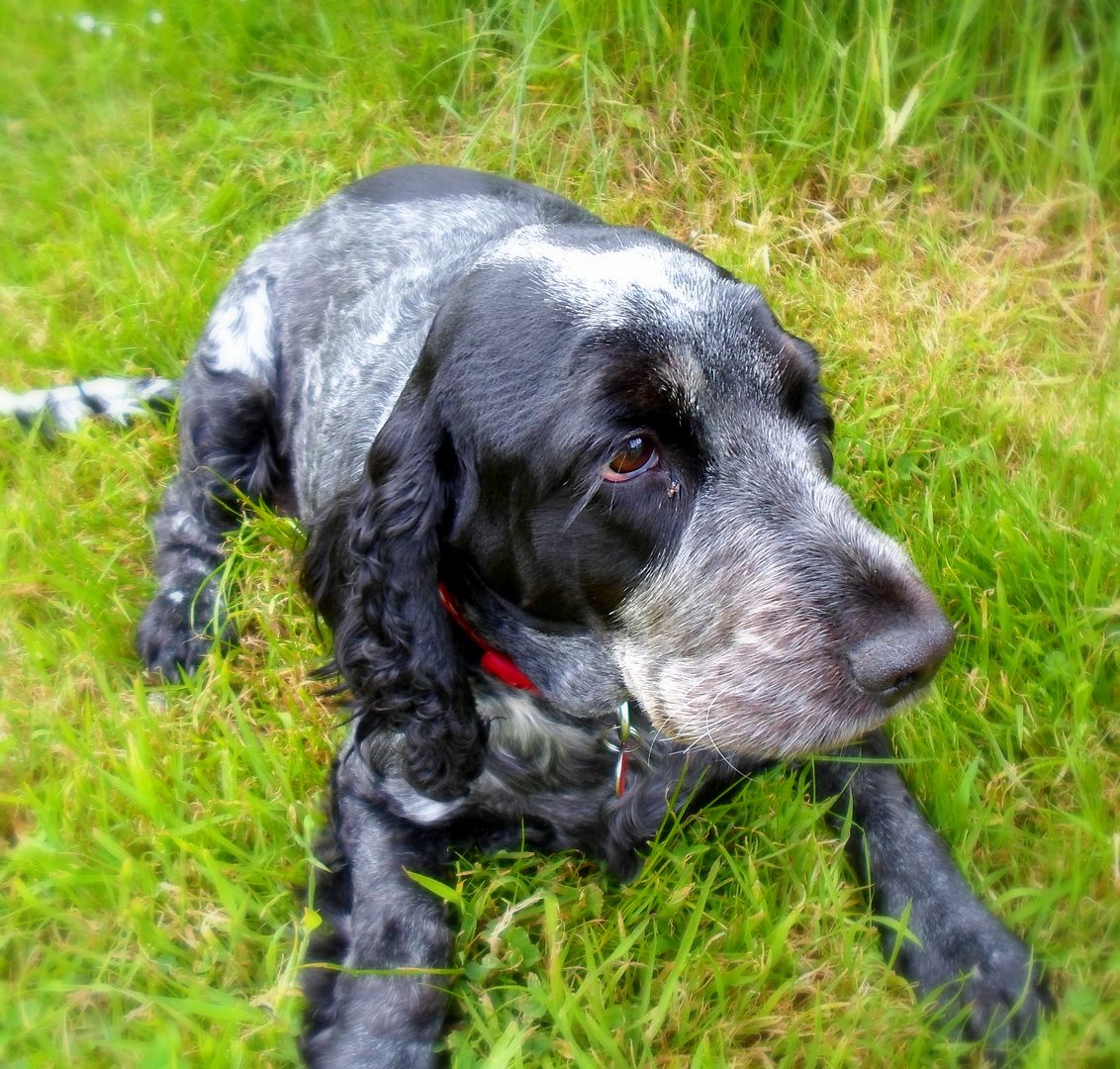 Nobody comes to England for the weather. This may be the only summer we get, and so we take advantage of every golden moment of it . . . each and every one of us . . .
A thought to carry with you through the day.
"When every day seems the same, it is because we have stopped noticing the good things that appear in our lives."~Paulo Coelho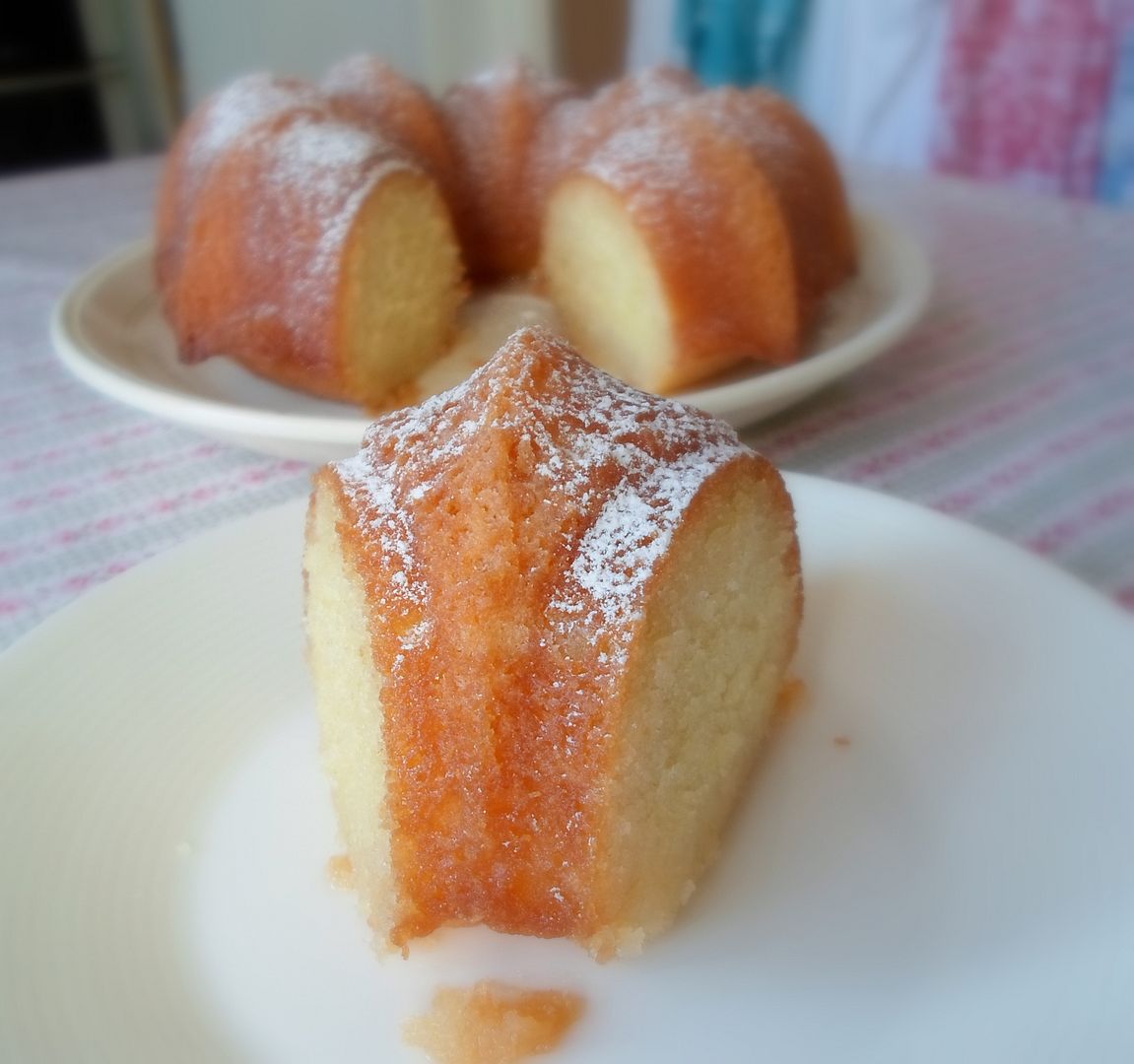 Baking in The English Kitchen today . . .
A Simple Butter Cake with Lemon Grass Syrup.
and just in case you missed it . . .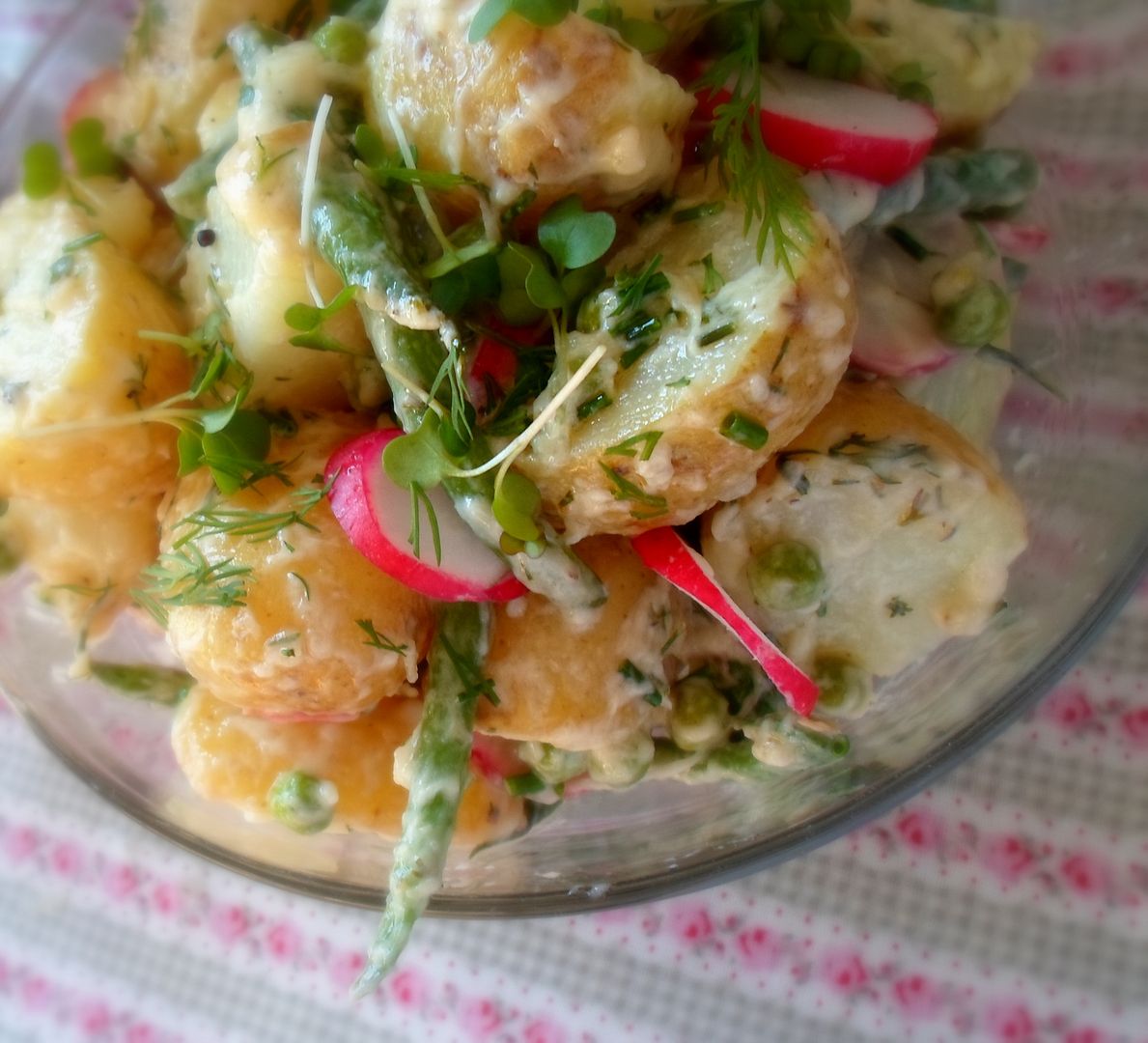 To celebrate National Picnic Week . . .
Not Your Grandma's Potato Salad.
Have a wonderful Saturday!