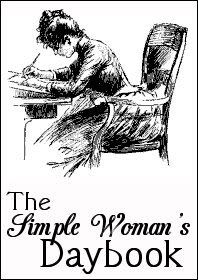 FOR TODAY, October 26th, 2009 ...

Outside My Window...
It is dark and very, very still. Our clocks went behind an hour on Saturday evening so it is now very dark quite early on in the evening and it should be getting lighter earlier in the morning, although with it just being past five am . . . I am sure it is still far too early for the sun to rise. (I know, I'm crazy, but getting up at this time is the only way I can get the things done that I need to do each day!)
I am thinking...
About how life can change so very quickly and how you never know what lies ahead, good or bad. Ten years ago around this time my last marriage broke up. It was a frightening time for me, but also an exciting time. I had no idea of what lay around the corner, but I did know who was in control and I left it all to Him. I had to, for without my faith, I may have been tempted to give up. I have been blessed a hundred times over since then.
I am thankful for...
A heart that seeks and knows, and the strength I have of my convictions.
From the kitchen...
There's a coffee cake (not with coffee in it Angie, lol) on the counter that I made for Todd yesterday, and some bran muffins that I have been enjoying in the mornings, but that's about all on the baking front! Todd says he's gained weight! That's a first. I call him the stick man coz he can eat and eat, whatever he wants . . . and never gain an ounce!
I am wearing...
Pink jammies and my new slippers. I thought it was about time I got a pair. Those croc sandles are not all that warm in the winter and I am the type of person that if my toes are cold . . . I'm cold all over!!

I am creating...
I got some cards done and ready for mailing and have looked through my art course material, getting ready to get started on that. It's all very exciting. I have ordered a hundred cards to be printed. I am thinking I may be able to offer them a bit cheaper than the handmade ones and so possibly more people will want them. They won't quite have the charm of the handmade ones, but people don't really want to pay for charm I am thinking. I have only done Christmas Cards. They will have a Christmas message printed inside and I will be able to sell them 6 for £10.
I am going...

Busy week ahead with a new baby up at the big house and extra people around. I will get to cook a lot more than usual so that's good, coz I like cooking as you know! There was not supposed to be any Seminary this week, because it is Stake Temple week, but with both my students having been away last week on holidays I am having Seminary this Thursday night anyways so that we don't get behind. I think Todd is going to the Temple on Friday evening with the High Priests and then Saturday our Stake Conference starts, so busy, busy, busy!! They do say there's no rest for the wicked, so I must be really bad! haha
I am reading...
This is a book that I had previously read a long time ago. I have also seen the film a long time ago, starring Jane Fonda. It's a really good book though and I don't mind reading good books several times over. It's kind of like visiting with a good friend, familiar and comforting. It is about a backwoods Kentucky woman, named Gertie Nevel and how she copes with change in her life. I find her very inspiring. She goes from living in poverty in the hills of Kentucky to living in poverty in the confusion and chaos of Detroit City in wartime America. Through it all she battles fiercly to protect those things that are most precious to her . . . her children and her heritage . . . and through it all I am amazed and inspired to see her triumphant ability to be able to create beauty in the face of ugliness and despair. I highly recommend.
I am hoping...
That I can get my art studio finished this week. (It sounds funny to call it that, but that's just what it is!) I got a commission done on Saturday and was able to give it to it's recipient yesterday. Thankfully she was pleased with it. I never know how a person is going to take it, or if they will really like it. I don't reckon I see them as being what they are. I am far too familiar with my own work for it to look all that special to me. I usually have to wait several days after finishing something and then go back to it to have a look for me to be able to truly appreciate it for what it is. It was really nice being able to work in a designated area, although I did find that there is a bit too much light up there and it was hard to see without closing the curtains. I may have to get myself a lamp of some sort that will cut down on glare.
I am hearing...
I am hearing nothing but the ticking of the clock, the humming of the refrigerator and the clicking of my keys. It is so very quiet in here. Even Jess isn't snoring for a change. In fact I had to check a few minutes ago to see if she was here, or if I had accidentally forgot to bring her in from her her morning ablutions!!!
Around the house...
I have fabric waiting to be made into a doll. I want to make a special Christmas Doll and I had better get cracking on it, or it will be Easter!!!
One of my favorite things...
is collecting Cream and Sugar dishes. I have quite a few, mostly collected from second hand shops and yard sales.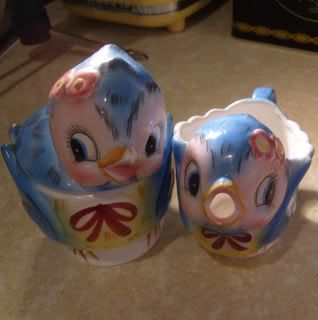 These little bluebirds are my favourite ones of all. I Just adore them, even though the sugar one has a chipped beak. They just make me smile every time I see them! I had another set that was white and had red cherries on each piece, but alas, they broke on the move over here. I also had a lovely little blue fireking set, but the creamer for that broke as well, I only have the sugar bowl left now. It was a bit upsetting at first, but you know what they say . . . never cry over spilt milk, or broken dishes . . . ☺
A Few Plans For The Rest Of The Week...
Work, scripture study, my art course and hopefully a bit of play! Sounds like a good mix to me!
Here is picture thought I am sharing...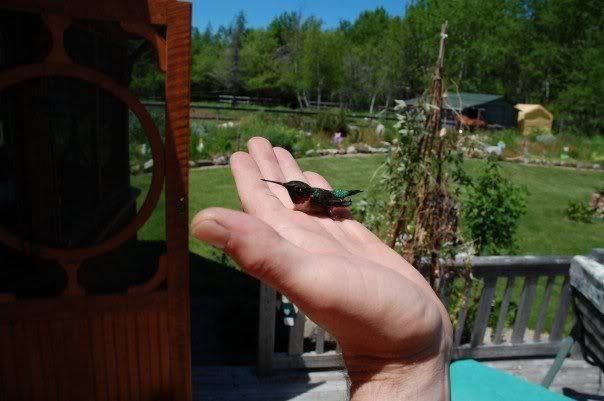 This is a picture of a Ruby Throated Humming Bird sitting on my cousin's husband's hand! It had gotten into the Gazebo and couldn't get out. It kept flying around and around until it was so exhausted it just had to rest and it decided to rest on his hand. Amazing isn't it!!! This was a few years ago now, but I am amazed again each time I see it. I miss hummingbirds over here. Whenever we go to my mom's I hang up a hummingbird feeder on her front porch so that Todd can see them and so that I can enjoy them too. I find them completely fascinating!
And there you have it, my Simple Woman's Day Book for today. Don't forget to hop on over to the
Simple Woman
to check out the other day book entries! (Or better yet, do a simple day book entry yourself! It's not that hard and I am betting you would enjoy it!)
Here's that tasty coffee cake I baked for Todd yesterday. He was very British and had a piece of it, warm, with lashings of double cream. They sure love their cream poured over their desserts here. We always whipped and sweetened ours back home and so it was a bit strange for me at first to just pour it un-sweetened and liquidy over things, but I have gotten used to it now and quite like it that way now, however infrequently I indulge in it.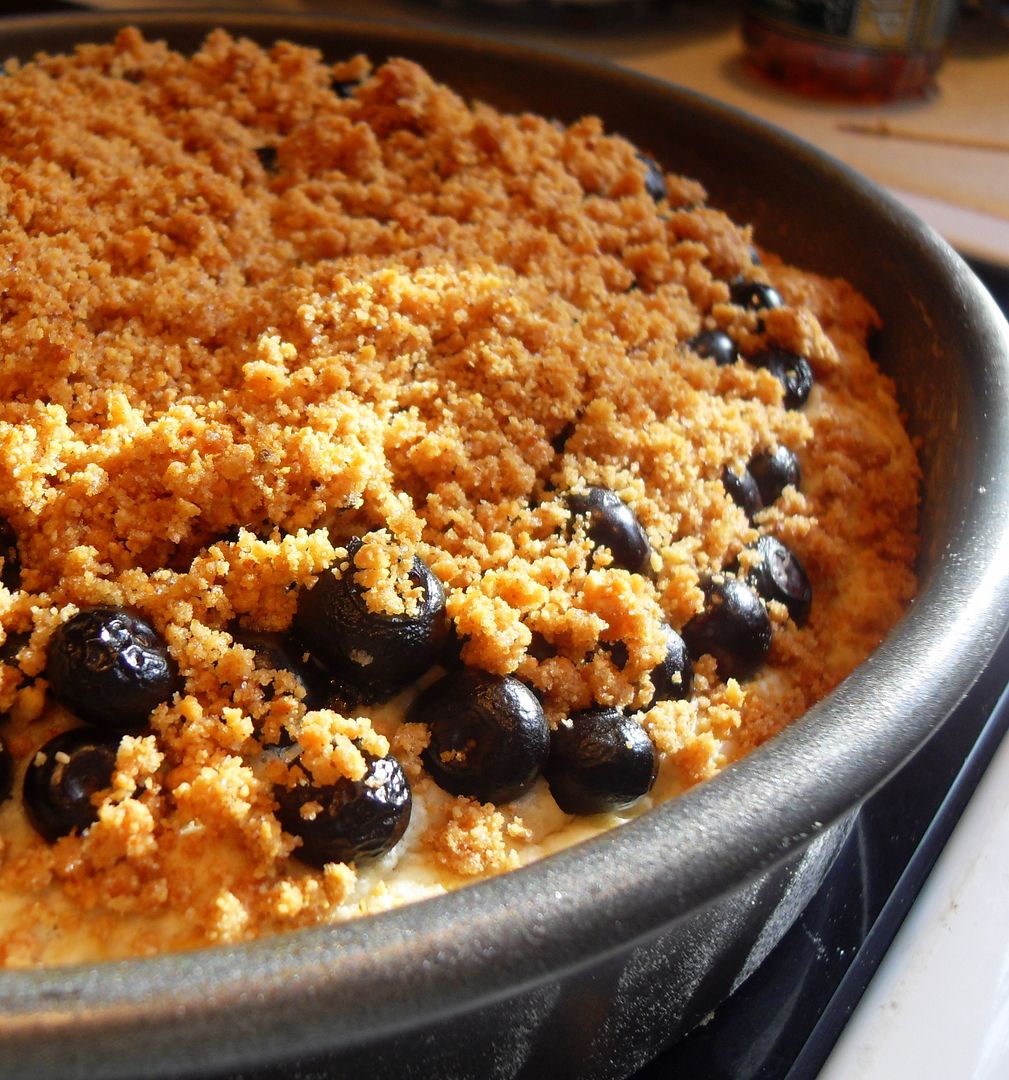 *Blueberry Streusel Coffee Cake*
Serves 12
Printable Recipe
This is lovely for breakfast on these cooler mornings. You can add nuts to the topping if you wish.
Cake:
2 cups flour
2 tsp baking powder
1 tsp salt
1/4 cup sugar
4 TBS butter, softened
1/2 cup milk
1 large egg, beaten
1 1/2 cups blueberries, fresh or frozen (If using frozen, do not thaw)
Streusel:
1/2 cup of graham cracker crumbs
(Over here in the UK, use digestive biscuit crumbs)
2 TBS sugar
1/2 tsp ground cinnamon
4 TBS butter, softened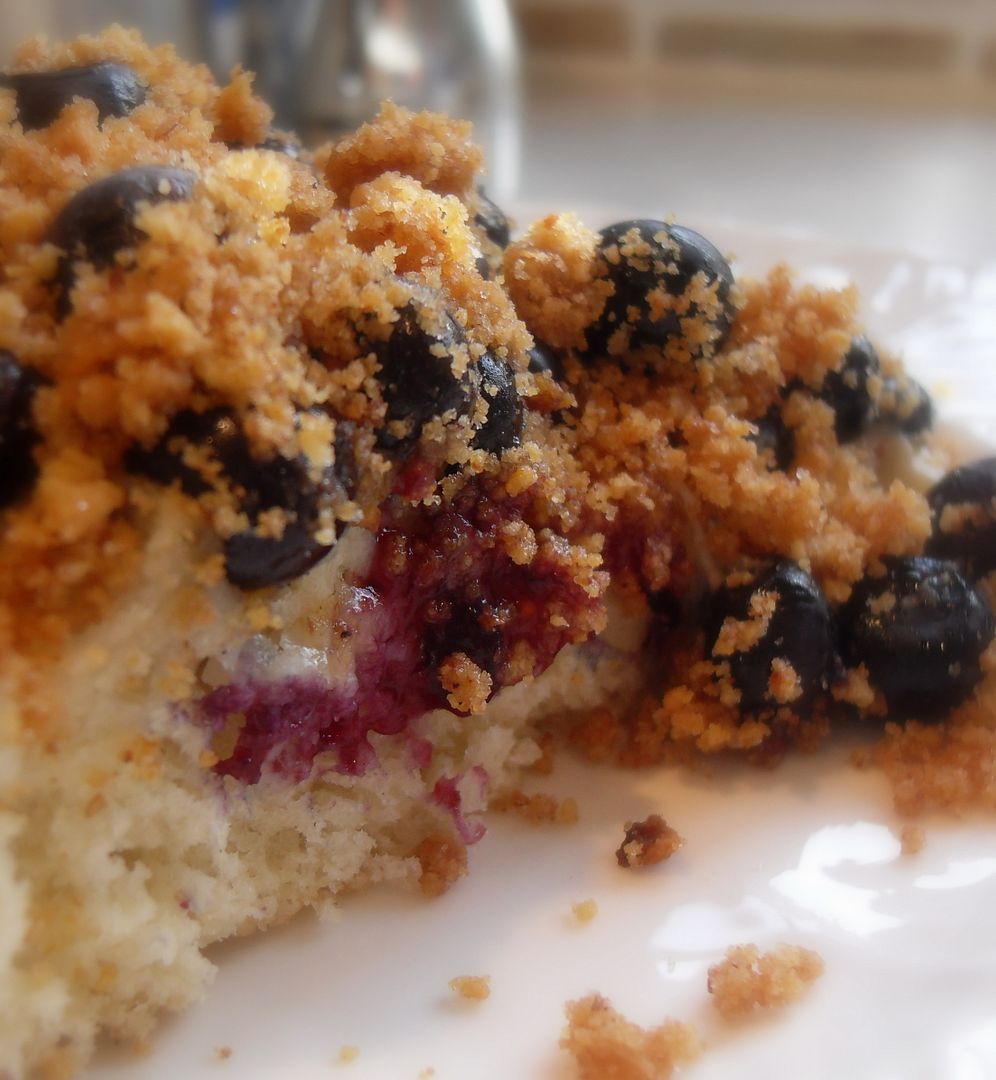 Pre-heat the oven to 200*C/400*F. Butter and flour a 9 inch round cake tin. Set aside.
Make the streusel first. Place the crumbs, sugar and cinnamon into a small bowl. Cut in the butter until it has the texture of small peas. Set aside.
Whisk the flour, baking powder, salt and sugar for the cake together in a large bowl. Cut in the butter until the mixture resembles fine breadcrumbs. Beat the egg and milk together. Make a well in the centre of the crumb mixture and add the wet ingredients all at once. Stir with a fork just to moisten. Spread the batter into the prepared pan. Top with the berries, leaving a 1 inch border free all the way around the edge. Sprinkle the streusel over the blueberries. Bake for 25 to 30 minutes, until the streusel is nicely browned and the cake tests done when a toothpick is inserted in the centre.
Let cool completely before serving. Store in a sealed container.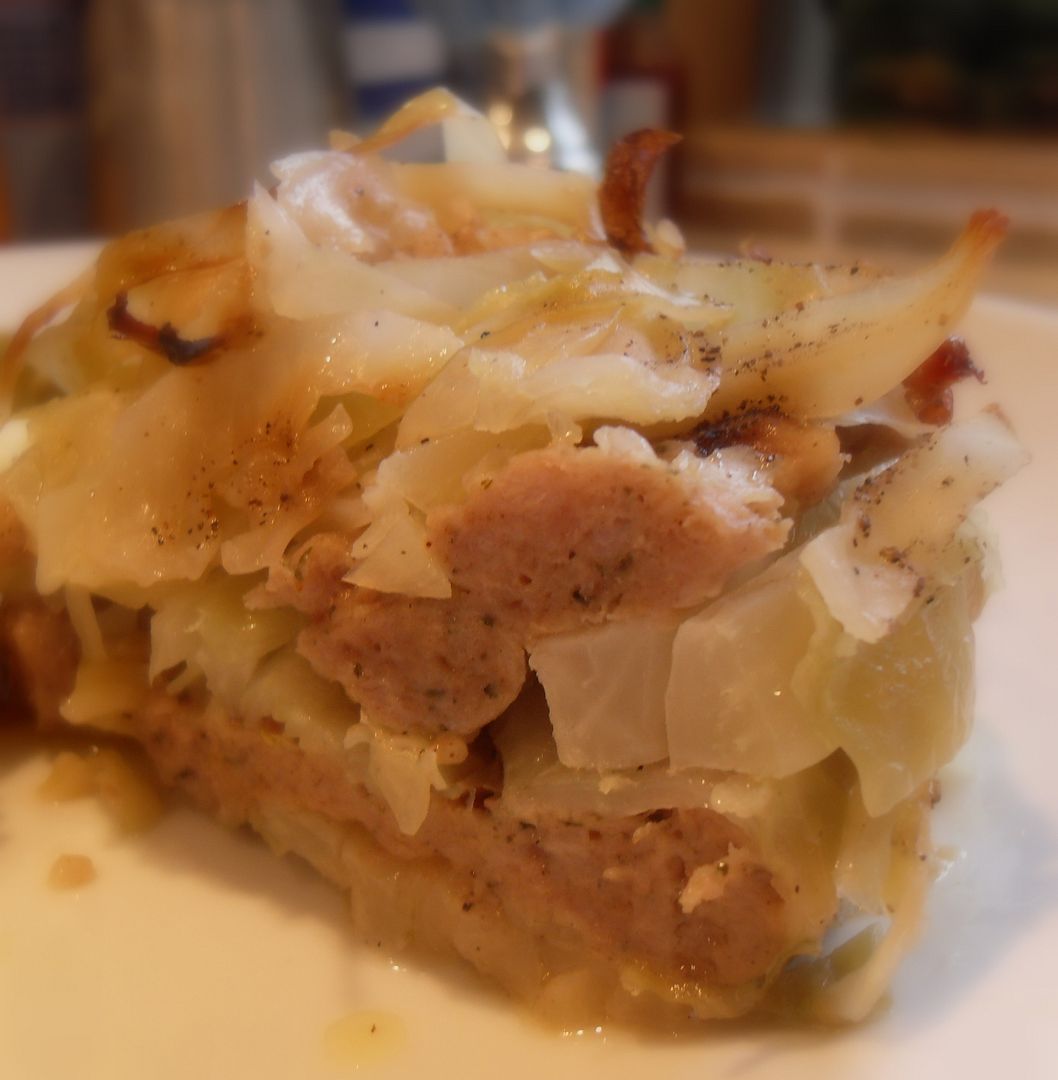 Pop on over to
The English Kitchen
to check out the most amazing dish ever. This is soooooo delicious!!!