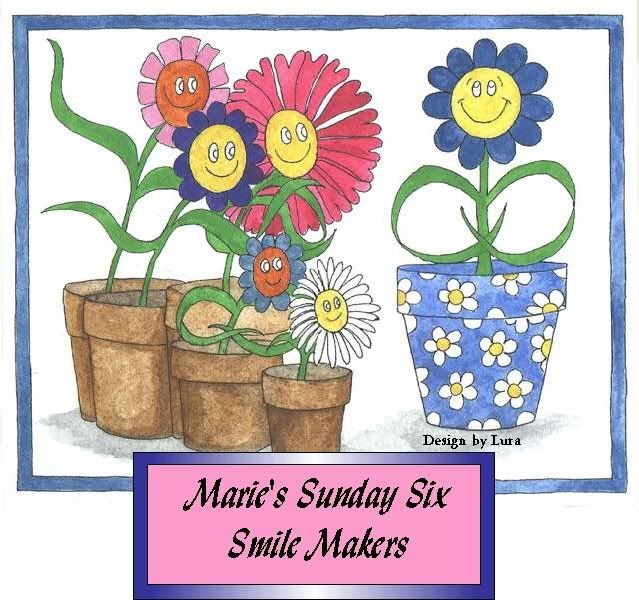 Week after week I come on here and I talk about six lovely blessings that I have experienced during the week . . . six lovely things that have made me smile and brought a song to my heart. I thought that today, the second day of our church's autumn General Conference I would give you all a gift . . . six thoughts that might make YOU smile!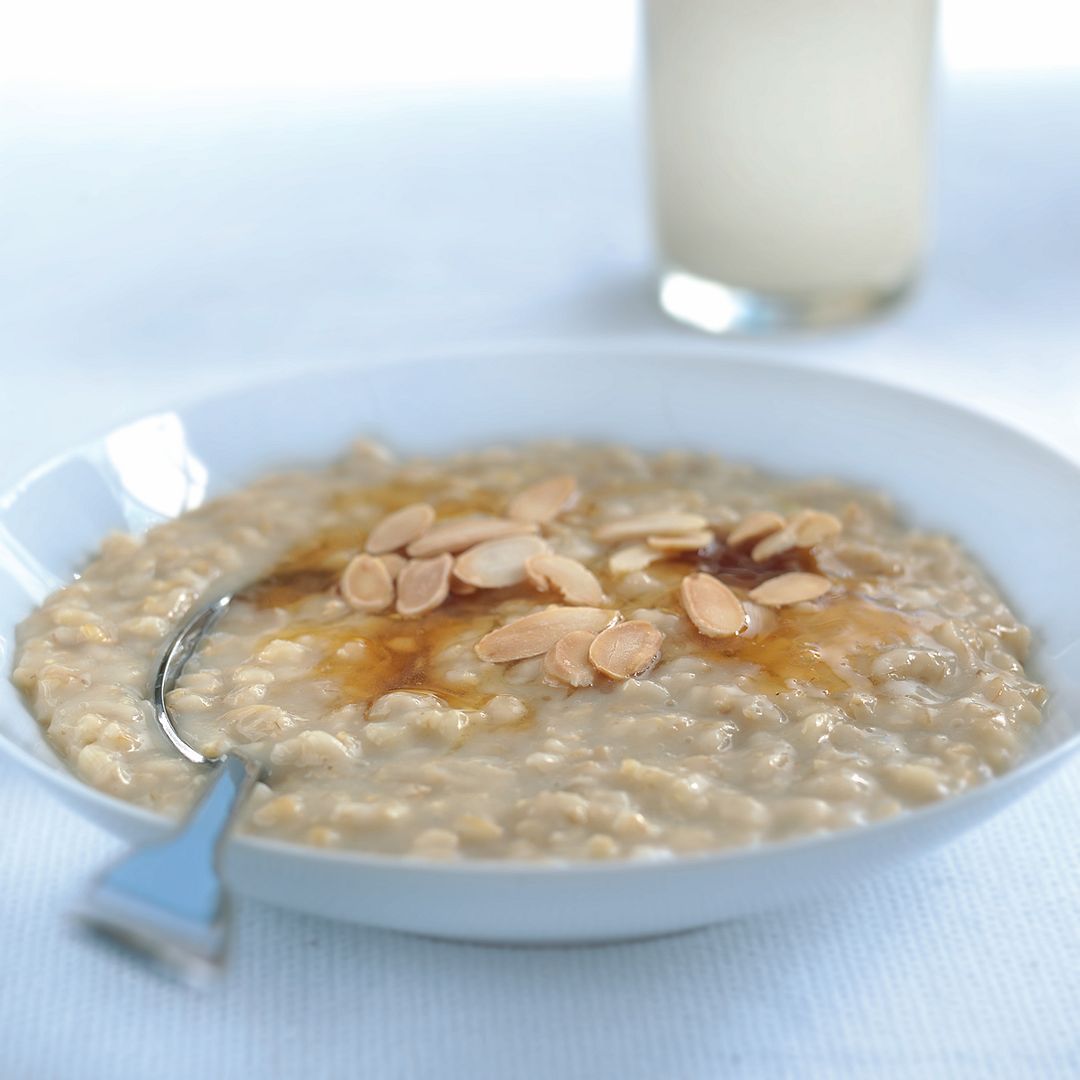 A little grace . . .
Dear Lord, keep us from being like Porridge, slow to boil and hard to stir, and make us like cornflakes, always prepared and ready to serve.
Amen
A kitchen verse . . .
Thank God for dirty dishes . . . they have a tale to tell; while other folk go hungry, they show we're eating well.
So even when the sink's piled high, please do not make a fuss; for by this stack of evidence, God's truly good to us.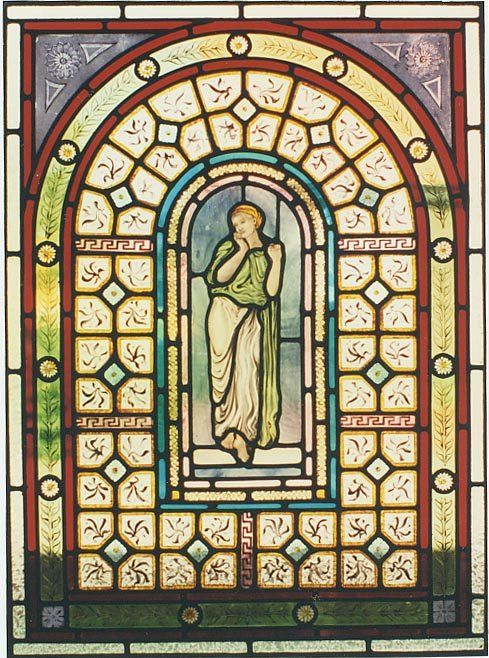 A beautiful hymn . . .
O love that wilt not let me go,
I rest my weary soul in thee,
I give thee back the life I owe,
That in thine ocean depths it's flow
May richer, fuller be . . .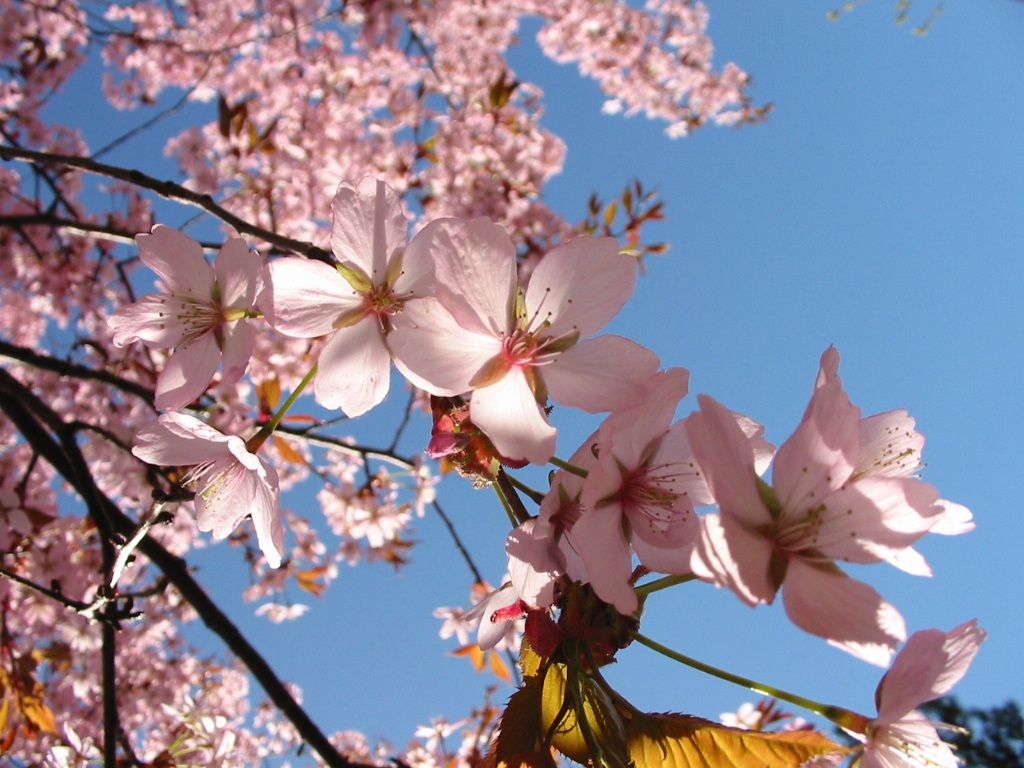 Hope . . .
It's sad to see the summer pass,
To feel the autumn's chill,
And watch the early sundown draw
Night over roof and hill.
But, don't forget, though no birds sing,
Soon, soon again will come the spring.
Someone to love . . .
If ever you've a little thought,
An urge to do a friendly act,
Don't stifle it, but go ahead
And turn that impulse into fact.
A kindness done to someone sad
Will make your own heart twice as glad.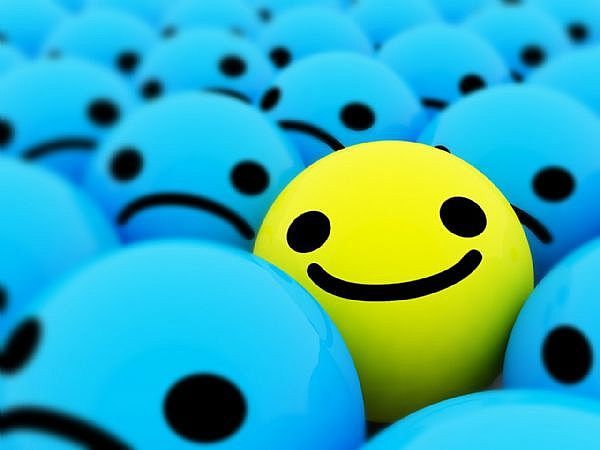 Something to smile about . . .
Make little of your miseries . . .
Each pinprick, hurt or loss.
Make much of any bit of luck
You chance to come across.
You'll find, as you go gaily through,
Life's mostly rather kind to you!!
Something to fill your tummy and give you comfort . . .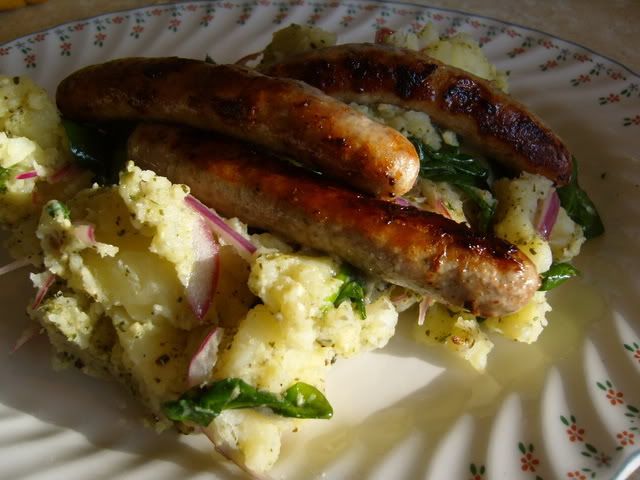 *Grilled Sausages with Rustic Pesto Mash*
Serves 4
Printable Recipe
This is comfort food at it's best. Quick to do and it uses things that I have in my larder and fridge most of the time. Not to mention . . . it's delicious!!
1 1/2 pounds potatoes (use a good mashing or baking potato)
4 fat pork sausages (use one full of flavour, such as a Cumberland)
1 small red onion, peeled and sliced thinly into half moons
1/2 pound of baby spinach leaves, washed and dried thoroughly
3 TBS extra virgin olive oil
2 TBS good quality pesto
the juice of 1 lemon
salt and pepper
Peel the potatoes and cut into chunks. Put them into a pot of lightly salted water and bring them to the boil. Cook for about 15 minutes until tender. Drain well.
In the meantime, heat the grill (broiler) in your stove and cook the sausages under it, turning frequently, until they are thorougly cooked, and nicely browned all over. Set aside and keep warm whilst you finish the mash. (Alternately you can cook them in a hot skillet)
Roughly crush the well drained potatoes with the tines of a fork, leaving them quite rustic looking. Tip in the spinach leaves and the sliced onion, carefully folding them into the hot potatoes until the spinach begins to wilt slightly.
Mix together the olive oil, lemon juice and pesto. Carefully stir this dressing into the potatoes, adding a touch of salt and pepper for seasoning, if required. Gently toss it all together to mix and coat well.
Serve hot with the grilled sausages piled on top. A heated crusty loaf goes very well with this!
Something to tempt your sweet tooth . . .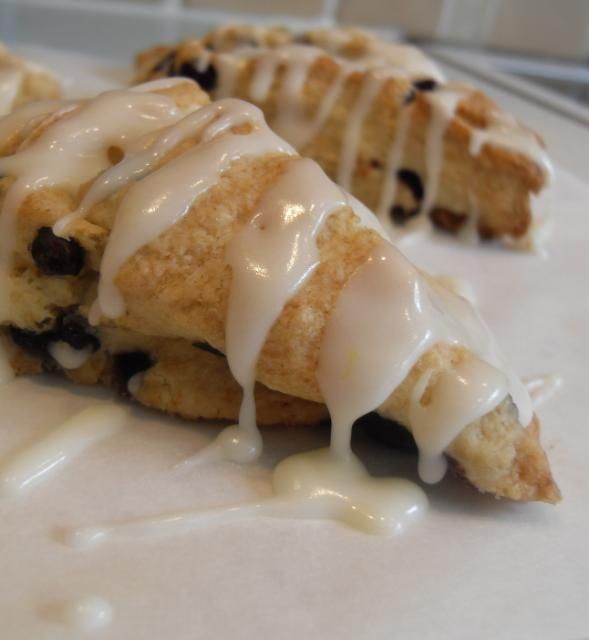 Tasty Blueberry Scones with a Lucious Lemon Glaze.