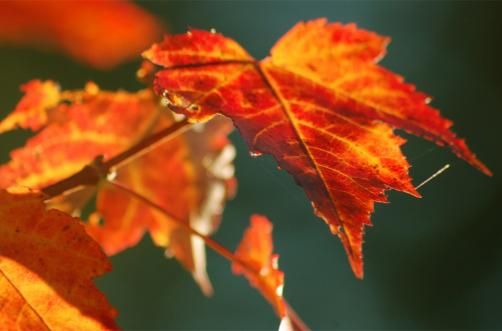 I just had a whole blog post written and then, when I tried to add a picture, the whole thing disappeared? How very annoying! It was a good one too! Or at least I think it was. And now I've run out of time . . . so I'll have to leave you with a poem and a wish that your Friday is full of joy and smiles and lots of other happy things! When life hands you lemons . . . make lemonade. That's my motto!
Nothing on earth can smile, but man,
Not even the loveliest flower can,
Nor bird, nor bee, nor butterfly,
Nothing, just nothing but you and I;
Nothing on earth that heals so much
As a simple smile it's cheer and such,
Nothing that heartens the soul of folk
When the day goes wrack, and the heart goes broke.
Nothing that lingers so tenderly,
When lips that smile are but a memory,
Nothing that costs so little to give,
Nothing so blest, for in smiles you live.
~author unknown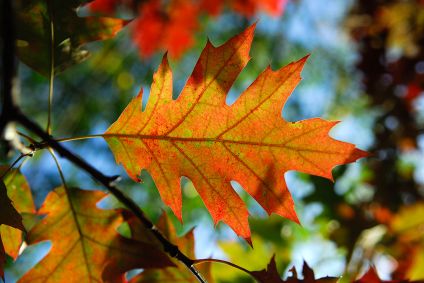 I recently discovered Pork Belly. Oh my but it is delicious and very economical too, which can't be bad in these days of the credit crunch and all. This lovely meat comes from the belly of the pig, and most of us have been eating it for years, smoked and sliced as bacon. It's been used for years in Korean and Chinese cuisine, and has just recently become a very popular dish in Western cuisines and high end restaurants that like to charge an arm and a leg for the stuff!! For a little more than two quid, I can have a delicious meal on the table with very little effort. It takes a bit of time if you want deliciously crisp crackling and succulent meat, but it's so worth it. Trust me.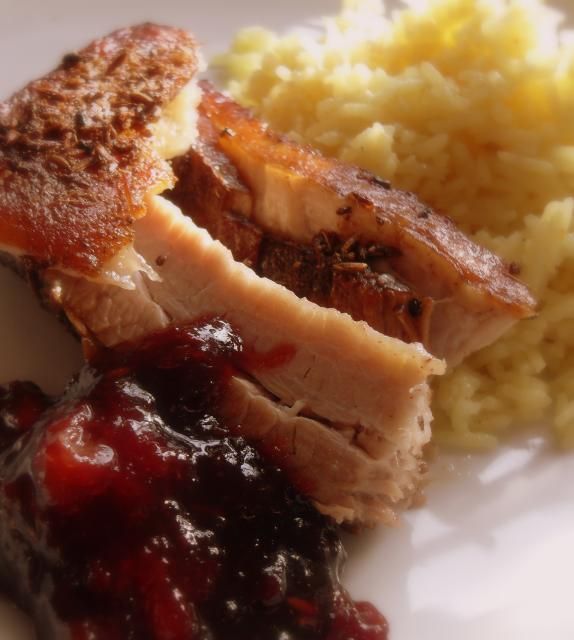 *Asian Roasted Pork Belly with Plum Sauce*
Serves 5
Printable Recipe
We have fallen in love with pork belly. Rich and full of flavour, it's very moist and also very economical. This version is filled with lovely asian spices and the plum sauce is just gorgeous.
Adapted from a recipe I found on BBC Good Food.
1 TBS soy sauce
a bit of oil
1 KG piece of pork belly, off the bone, with skin intact
2 tsp fennel seeds
2 tsp coriander seeds
2 whole star anise
1 small piece of ginger-root grated (about 1 tsp)
3 ripe plums, quartered, stones discarded
1 small cinnamon stick
2 TBS sherry vinegar
4 TBS soft brown sugar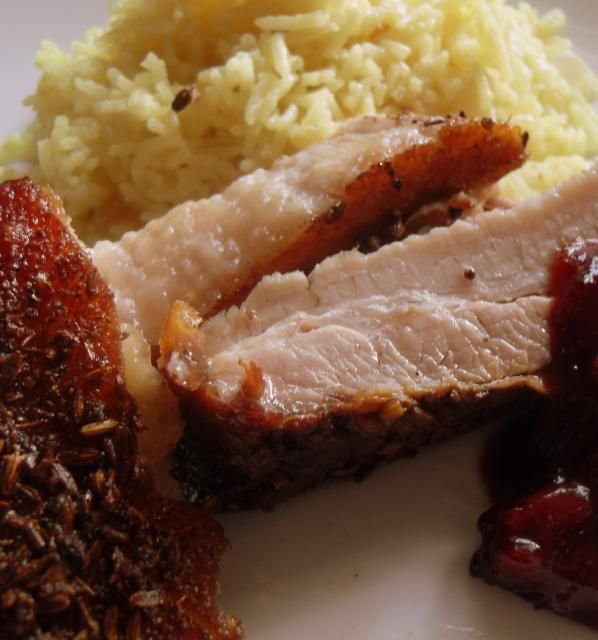 Heat the oven to 220*C/425*F. Score the skin of the pork with a sharp knife in a cross hatch pattern. Rub the soy sauce and a little bit of oil all over the skin and meat. Lightly crush the anise, fennel and coriander seeds. Keep 1 tsp of this mixture aside and rub the rest of it into the skin of the pork. Season with some salt and pepper. Place on a rack in a roasting tin and roast for half an hour. Reduce the temperature to 160*C/325*F. Add a cup of water to the roasting pan and cook for 2 more hours, topping up with more water as needed.
To make the plum sauce, heat a tiny bit of oil in a saucepan. Add the ginger and cook until golden. Add the chopped plums, remaining spice mix, the other star anise, cinnamon stick, sherry vinegar and the sugar. Cook for 15 to 20 minutes until the mixture is thick and syrupy.
Cut the pork into thick slices and accompany with the plum sauce. Yum Yum!!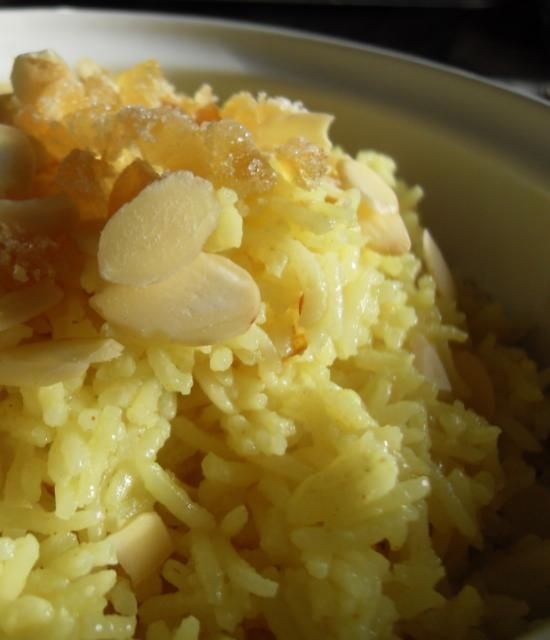 I made a delicious Ginger Spiced Coconut Rice to go with it as well. My, but it was good. Check it out on
The English Kitchen.