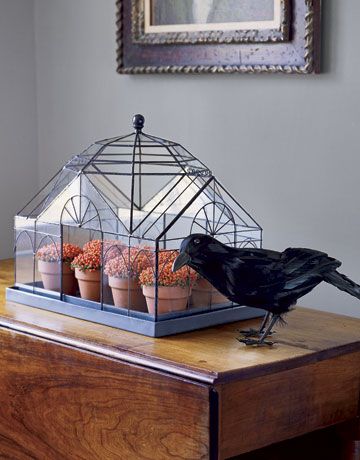 I know of nothing else but miracles . . .
To me every hour of the light and dark is a miracle.
Every cubic inch of space is a miracle,
Every square yard of the surface of the earth
is spread with miracles.
~Walt Whitman
Looking at the above verse one might be tempted to say . . . sure, it's a fine sentiment for a beautiful Spring day, or during a dramatic thunderstorm . . . but, how do we get to see boring,
everyday
things as miracles???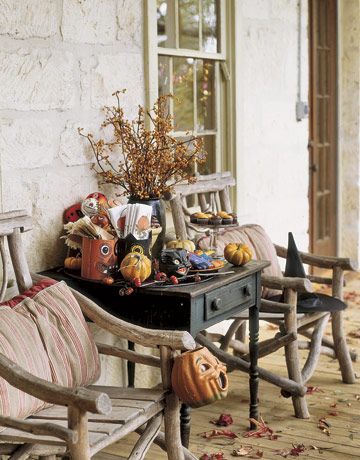 The answer is quite simple really . . .
Just begin to look at the things in your life as if you have never seen them before . . . and then . . . look at them again . . . as if you will never have the chance to see them again. I promise you that, in doing so, you will begin to have a much different perspective on all the many little blessings in your life, and you will discover miracles that you never saw before, or even knew you had. I believe that there are a lot more miracles out there in the world than you might imagine, if we will only open our eyes and hearts to receiving them.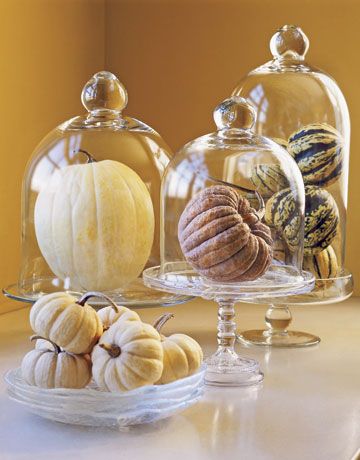 There are several things that Todd and I have decided to do since watching the last
General Conference
of our church. Each day we sit down together, and we watch and listen to one of the talks together. We plan on doing this every day, even if we end up listening to a talk we have listened to many times before. They are each so very inspiring and filled with abundant wisdom for these days and times.
We thought about how uplifted we always feel after listening to conference, and how much each talk inspires us to want to be a better people, and so we decided that it would not hurt, or even take much time (only about 15 minutes) to do this small thing every day. It's a good thing really.
Also we have an empty jar that we have given ourselves . . . a warm fuzzy jar. Each day we will try to do something kind for someone else, however small, and at the end of each day, we will take stock of all the kindnesses done, and put a warm fuzzy in the jar for each one. I don't have any little sparkly pom poms, but we do have plenty of paper, so our warm fuzzies are just slips of paper with the kindness noted on it. I have always believed that true joy in life comes from looking outside ourselves and our own needs and into service to others. A selfish life is a very limited one . . . a self
less
life is abundantly filled with joy, peace and satisfaction.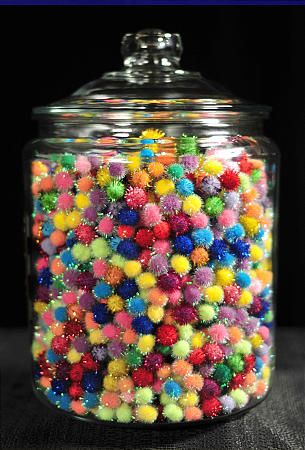 I hate to give you another pot of soup today, but . . . well, this is soup weather. I had a busy afternoon yesterday, and have always found that soup makes for a quick and satisfying meal. This is one we both really enjoy. It's hearty and delicious!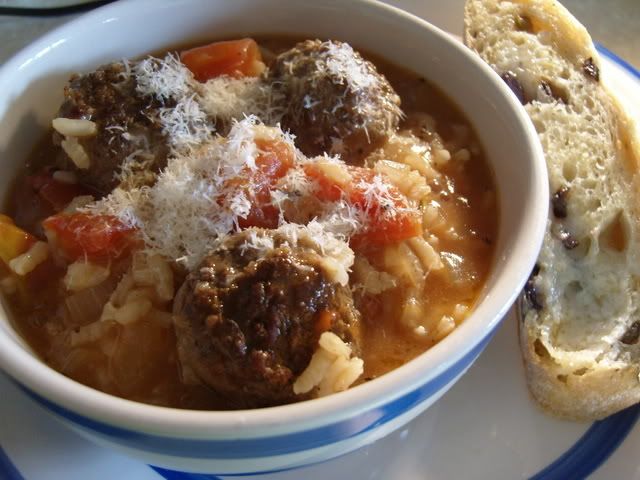 *Herby Meatball Risotto Soup*
Serves 4
Printable Recipe
This delicious one pot wonder will warm up your innards on a chilly day. It's hearty and full of lovely Italian flvours. Very quick to put together, it's just lovely when accompanied with some crusty bread on the side. I favour a nice warmed up olive ciabatta. Yum!!
for the meatballs:
1 pound of very lean ground beef
1 clove of garlic, peeled and minced
1 small onion, finely grated
salt and black pepper to taste
1/4 cup finely grated Parmesan cheese
1 TBS olive oil
For the soup:
1 large onion, peeled and diced
1 clove of garlic, peeled and minced
250g (1 cup) of arborio rice
1.2 litres of vegetable stock (a little over a quart)
1 400g tin of chopped tomatoes (about 14 ounces)
1 tsp dried basil
1/2 tsp dried oregano
salt and freshly ground black pepper to taste
50g freshly grated Parmesan Cheese, plus more to sprinkle on top
(About 1 cup)
First make the meatballs. Put the meat into a bowl along with the minced garlic, grated onion, parmesan cheese and season to taste with some salt and black pepper. Mix all together with your hands and then shape the mixture into twelve equally sized meatballs.
Place a large deep skillet on top of the stove and heat over medium high heat. Add the olive oil and once it just starts to shimmer, add the meatballs and brown them evenly on all sides. Remove to a bowl with a slotted spoon and set aside to keep warm.
Reduce the heat to medium and add the onions and garlic to the pan. Cook, stirring over medium heat, just until softened, about five minutes. Add the rice and cook, stirring until well coated with the pan juices for about one minute. Add the stock and the tin of tomatoes along with the basil and oregano. Bring the mixture to the boil, then reduce the heat to a simmer and cover. Simmer for about 15 minutes. Add the meatballs and simmer for another 5 minutes. You may need to add a bit more stock if it isn't soupy enough. Season to taste with some salt and freshly ground black pepper. Stir in the Parmesan cheese and serve in heated bowls, with more grated parmesan cheese sprinkled on top.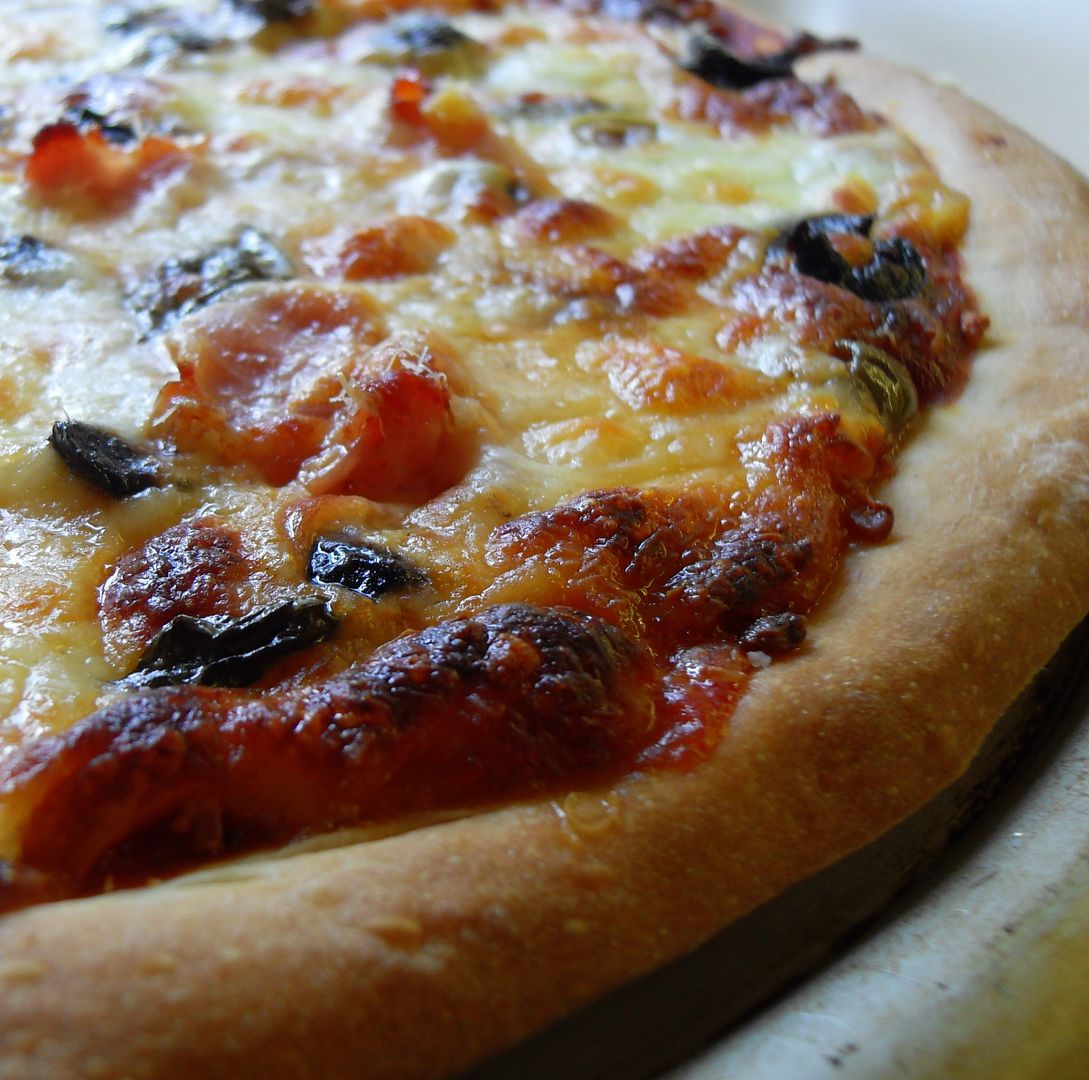 If you are not feeling in to soup today, maybe a pizza will do? Hop on over to
The English Kitchen
for a gander at my perfect pizza recipe.