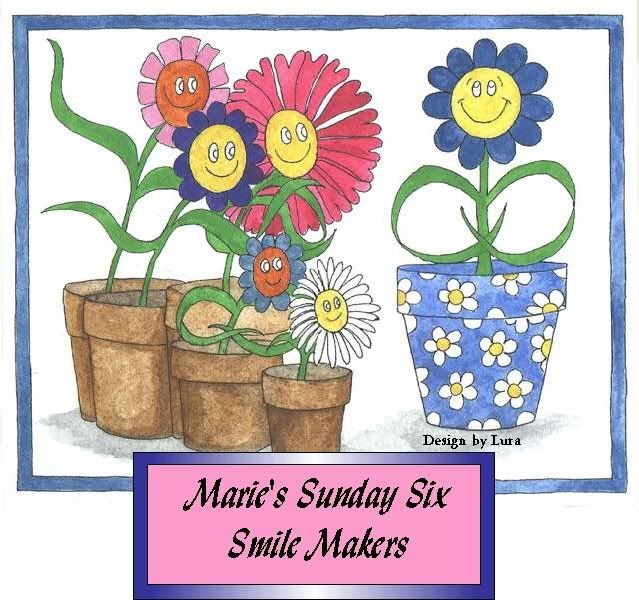 Good morning everyone and welcome to my weekly Sunday Six Smilemakers. Oh how I love this day . . . not only is it the sabbath, but I also get to share six of my special blessings from the previous week with you! How wonderful it all is, especially as we all know . . . that a blessing shared is enriched many times over in the sharing! I have had a lovely week, and I know that I say that every week . . . but it's true, it really is.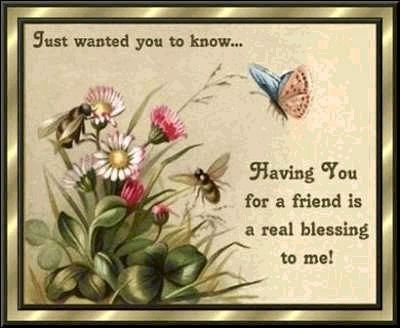 It started off with a bang really because last Sunday was the day that Angie from Can You Hear Me At The Back and her lovely husband Keith came to visit. What a lovely time we had together. I don't think that Angie nor I shut up the whole time . . . we hardly let the men get a word in edgewise!!! It was so wonderful to finally get to meet this dear friend in person and I just know it won't be the last time either! Because of the hours that I work, I am not able to get out much during the week to go places where I can make friends, and really I live in a very isolated place as well. There are no neighbours to speak of that I can be friends with, so my online friendships are very important to me. It may sound strange to some, but it's true. I consider myself truly blessed to count myself as having wonderful friends from all over the world, both invisible and otherwise !!!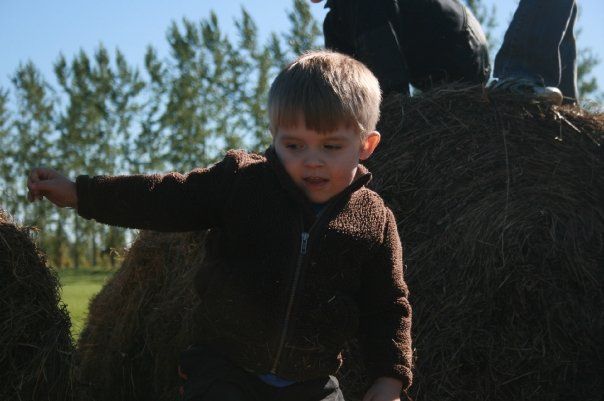 This is a picture of my wee grandson Jonathan apple picking. I just love facebook. It is the primary way that I am able to keep up with my children and see what's going on in their lives. They're not all that great at communicating. They have busy jobs and lives and growing families so I know that time is precious to them. Then with the time difference, it is difficult for me to find them online to talk to, or even over the telephone, what with my working hours and then theirs. On facebook, I can leave them special messages and they can message me back. They seem to find that a lot easier than e-mailing for some reason and I'm not picky! I'll take whatever I can get!! My daughter in law had posted some pictures of an apple picking trip they recently went on with friends of theirs and I scooped this picture of Jon. He's had a new haircut! I can't wait until next summer when I will get to spend some time with him and his little brother, Joshua, not to mention my other grandson and the new one due to arrive in February!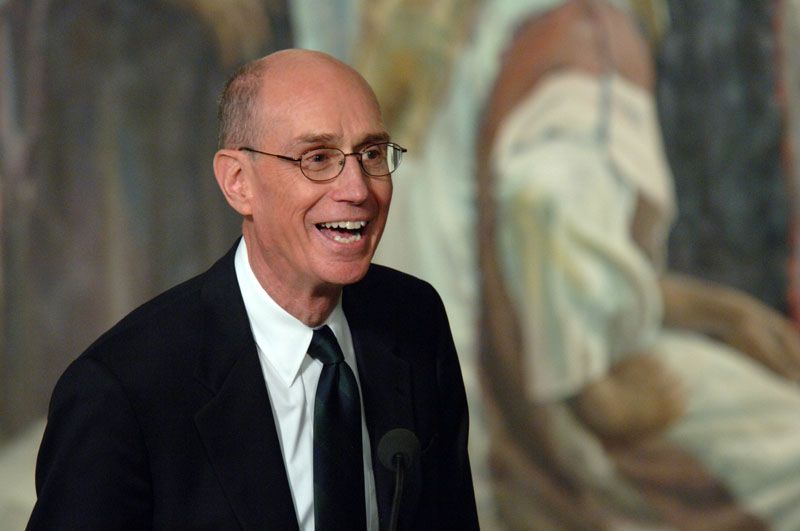 It is no secret that I love President Henry B Eyering! He is one of the leaders of my church and yesterday all the Relief Society members of our stake (area) got to go to our Stake Centre to listen to the Relief Society General Broadcast. President Eyering was the final speaker and I just love every opportunity that I have to hear him speak. He speaks to my heart in a very special way always. I have been reading his discourses over the last several months and he is such a special and wise man. Yesterday he spoke about the great legacy left to us by Relief Society sister's which have gone on before, and the legacy we, of this present generation, will leave for those to come after us.
"The history of Relief Society is recorded in words and numbers, but the heritage is passed heart to heart."
What wonderful words he used to convey his message to us, what a wonderful spirit he shared with us. I just love my church. It was a wonderful afternoon in which we got to hear some pretty special messages and in which we got to fellowship with special friends in the church. We got to break bread together . . . both physically and spiritually . . . and that makes for a special occasion altogether.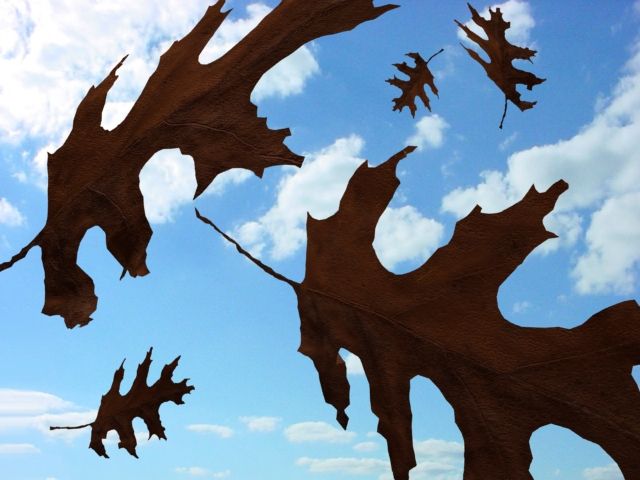 "The leaves fall, the winds blow, and the farm country slowly changes from the summer cottons into it's winter wools." ~Henry Beston
It is no secret either that I love the autumn. We have had a lot of rain in this past week, but we have also had some glorious sunny days. Days in which I have walked to work in the mornings with the wonderful Kaledioscope of autumn falling down around my shoulders in a magical dance of twirling and twisting, colourful leaves. Oh how I love the bright colours and the music of their dance. It cheers my heart and I just want to twist and turn with them! There is something beautiful and to love in each one of the seasons, but autumn . . . it touches my heart just that little bit more than the others . . . and yes, I know . . . I say that every season!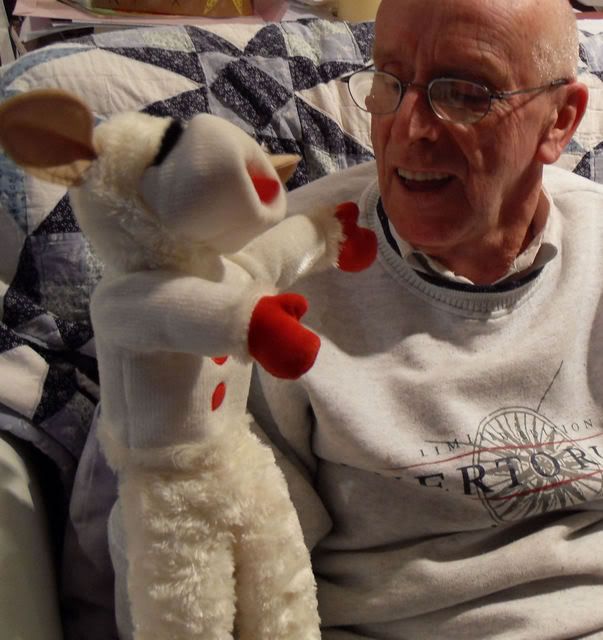 My husband makes me smile and is one of my extra special blessings in my life. I am so lucky to have found him and that the Lord saw fit to put us together. We may not be perfect people, but we are perfect for each other. You can't ask for much more than that. I know I drive him crazy with my messiness from time to time and my front seat driving. He tells everyone that he doesn't drive . . . he just steers . . . I do the real driving! He is so calm and even tempered, and patient. He helps to keep me calm when the storms of life make me want to rage. He makes me smile always, and my heart fills with tender love for him umpteen bazillion times every day. We will soon be celebrating our 9th wedding anniversary. It is hard to believe that it has been 9 years already, and yet in my heart it feels as if it has been always . . . and I am so blessed to know that it is forever . . . for time and all eternity, this special union of ours. It may have taken me a lifetime to find him . . . but . . . from an eternal perspective . . . the best is yet to be . . .
This is my youngest daughter, Amanda, with her husband Tom. Amanda is a nurse at the IWK hospital in Halifax, Nova Scotia, working in the Oncology department. It takes a special heart to be able to work with children suffering from Cancer and I am very proud of her and all that she does. Divorce is a funny thing. It splits families up and can destroy them. Amanda and I have always had a somewhat tenuous relationship. She has always been her father's daughter and, through the years, this has served to create somewhat of a wedge between us, no matter how hard I have tried to prevent this from happening.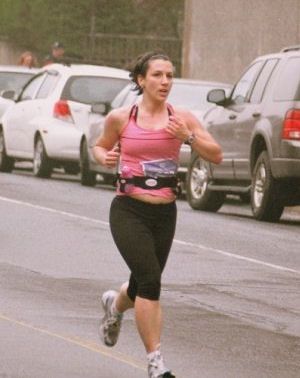 I love my daughter very much and my heart longs to play a larger part in her life. For years she has not communicated with me at all, but in recent months I have found the ice to be breaking a bit, and there is the odd message from her now and again. I try not to push it . . . this delicate thread between us . . . and I am grateful for even the occasional word. I have faith that my Heavenly Father, who knows the rightous desires of each one of our hearts will, with time, strengthen this tenous bond . . . and that all will be well. Anyways, she is running in the Valley Harvest Marathon today and I wish her well! I hope you will all join me in wishing her well. Amanda, you go girl!!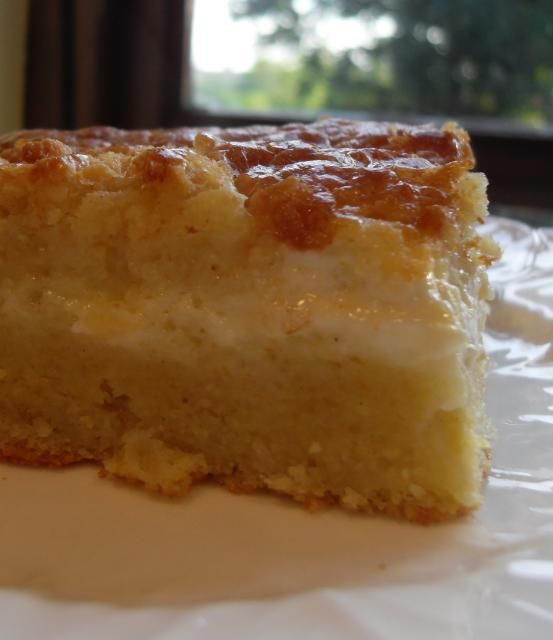 I have had this tasty recipe kicking about in my Big Blue Binder for years now and I don't make it near often enough. I can't even remember where it came from now, or who gave it to me, but it is a real gem. I made a pan of it yesterday late in the afternoon when I got home from the Conference. It was a real treat last evening, warm and moist. The fitting end to a glorious day. Don't even begin to think about the calories that are in it with the cream . . . just shut up and enjoy. It doesn't really matter what you eat in a day . . . it only matters what you eat in a week . . . and this is a real once in a blue moon treat!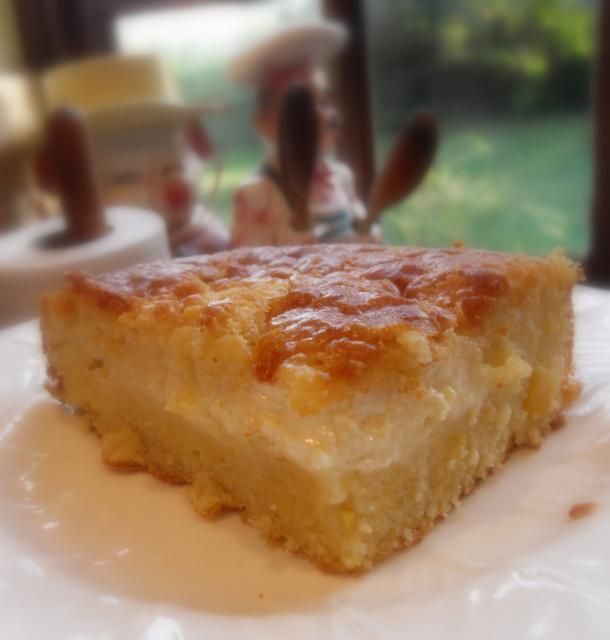 *Custard Filled Cornbread*
Makes 1 8-inch square pan
Printable Recipe
This is the most delicious and moist cornbread you will ever eat. It goes wonderfully with stews and soups, and to be perfectly honest . . . a piece of this all warm and covered with Maple Syrup is a wonderful, wonderful breakfast . . . one bite and you will be totally smitten. I kid you not.
2 large eggs
3 TBS sweet butter, melted
(plus extra to butter the pan)
3 TBS sugar
3/4 tsp salt
2 cups whole milk
1 1/2 TBS white vinegar
1 cup flour
3/4 cup yellow cornmeal
1 tsp Baking Powder
1/2 tsp baking soda
1 small tin of corn, well drained (about 1 cup)
1 cup of heavy cream (double cream)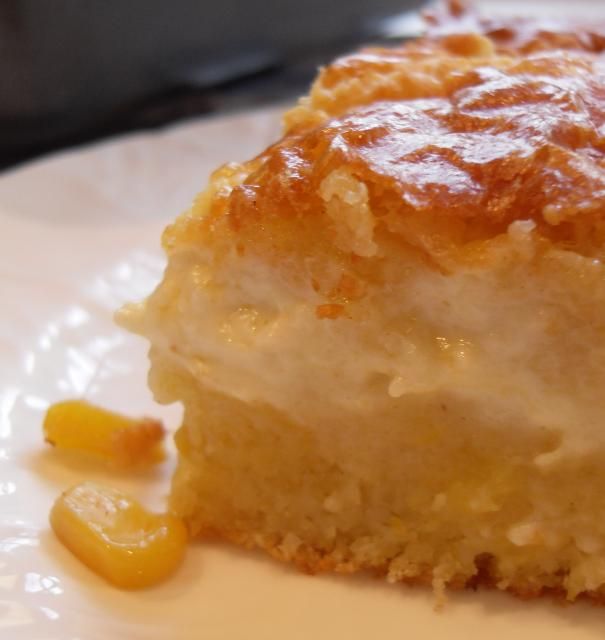 Pre-heat the oven to 180*C/350*F. Butter an 8 inch square pan really well with some butter, and then put the pan into the oven to get it hot while you mix up the batter.
Beat the eggs together in a mixing bowl. Beat in the butter and the sugar until well blended. Stir in the milk, salt and vinegar. Beat well.
Whisk together the flour, cornmeal, baking powder, and baking soda. Mix well. Pour this mixture all at once onto the wet mixture. Mix together just until the batter is uniformly moist, fairly smooth with no lumps. Stir in the corn kernels. Pour into the hot dish. Immediately pour the cream right into the middle of the dish. Don't stir it at all. Just pour it in and let it sit.
Bake in the heated oven for 50 minutes, until lightly browned. Remove from the oven and cool for about 15 minutes before cutting into squares to serve. Serve warm.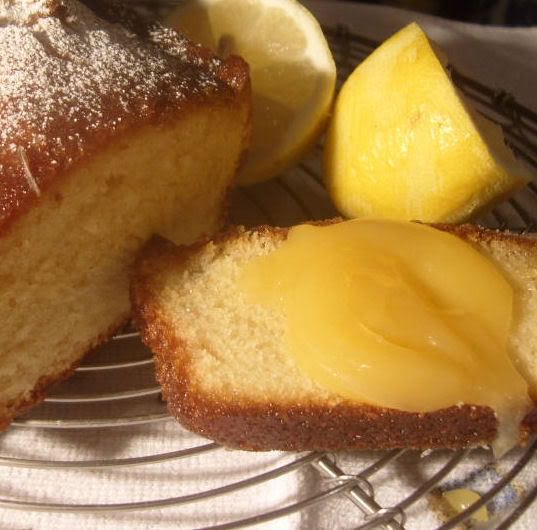 Lemon Drizzle Cake is on offer over on
The English Kitchen
today.