FOR TODAY, October 25, 2016
Outside my window ...
Its dark and very chilly. I am debating on whether to turn the heat on or not.
I am thinking ...
This is my last daybook entry for October. Wow. This month has flashed by. I can't believe how quickly it has gone!
In the kitchen ...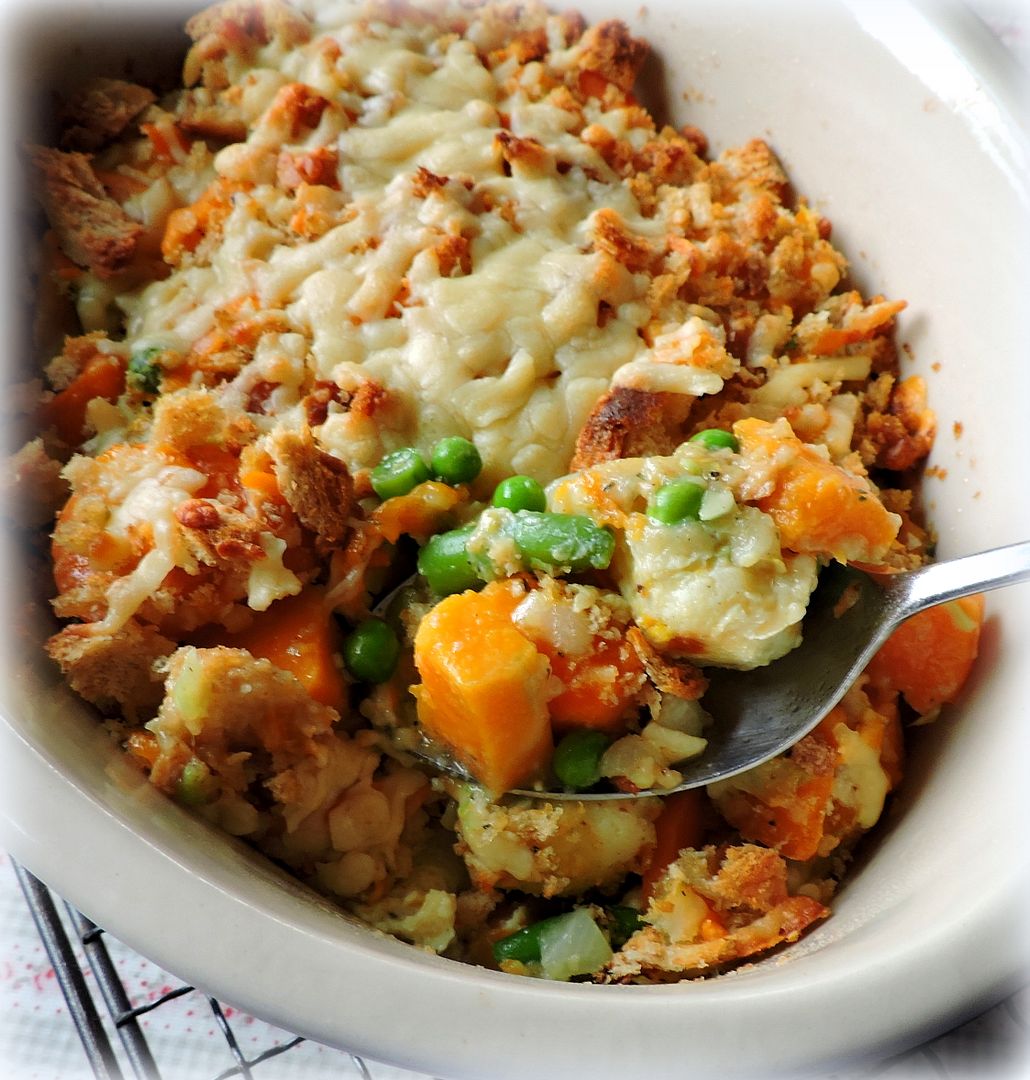 Harvest Casserole
. A delicious vegetable casserole that is quite, quite adaptable. The original calls for butternut squash, rutabaga, and courgettes. All I had was squash and so I added peas, beans, carrots and cauliflower instead of the others and it was fabulous!
On my "to cook" list ...
Baked Chicken and Potato Casserole from
Rasa Malasia
. It looks fabulous. I love potatoes and I love chicken. Yum!
Good to know ...
I am creating ...
I love this rustic slouch hat. I am not one much for wearing hats in the winter, but I might like this.
Little Monkey's Crochet
. Its free and there's a scarf to match.
How to make a Christmas Ornament Wreath with a metal hanger. From
Home Talk
. I haven't seen a metal hanger in years. I wonder where you can get them?
Car in a Jar. I love this. From
Mason Jar Crafts
.
Christmas Tree Napkins. What a fab idea! From
Publix
.
Book Racks using Ikea spice racks. From
Capturing Joy
.
I am reading ...
Behind Closed Doors
, by B. A. Paris
Everyone knows a couple like Jack and Grace: he has looks and wealth, she has charm and elegance. You'd like to get to know Grace better. But it's difficult, because you realize Jack and Grace are never apart. Some might call this true love.
Picture this: a dinner party at their perfect home, the conversation and wine flowing. They appear to be in their element while entertaining. And Grace's friends are eager to reciprocate with lunch the following week. Grace wants to go, but knows she never will. Her friends call—so why doesn't Grace ever answer the phone? And how can she cook such elaborate meals but remain so slim? And why are there bars on one of the bedroom windows? The perfect marriage? Or the perfect lie?
A cracking read thus far! Loving it. Its actually a bit scary!
I am looking forward to ...
Getting tomorrow over with, but probably not half as much as Todd is.
Dreaming about ...
Flowery wall paper . . .
A Cottage kitchen . . .
Painted dressers . . . and look at that rug . . .
Floating candles . . .
A crown of flowers . . .
A place to stretch out with a blanket and a book . . .
Something to watch ...
The Lady in the Van. Totally charming and based on a real life character. You will enjoy. We did.
A favourite Quote for the day ...
(¯`v´¯)
`*.¸.*´Ƹ̵̡Ӝ̵̨̄Ʒ ¸. •´¸.•~♥♥♥~•. ~ ღϠ₡ღ¸.
✻´´¯`✻.¸¸.Ƹ̴Ӂ̴Ʒ. ( ¸. ❀⁀ ⋱‿✿"`
* .¸.* ✻ღϠ₡ ღ¸.✻´´¯`✻.¸¸.Ƹ̴Ӂ̴Ʒ..
"I'm selfish, impatient and a little insecure.
I make mistakes, I am out of control and at times hard to handle.
But if you can't handle me at my worst,
then you sure as hell don't deserve me at my best."
~Marilyn Monroe
Makes me smile ...
Tis true . . . well, except for Todd and Mitzie.
One of my favourite things ...
Visiting historic homes and gardens . . .
Corners of my kingdom ...
A photo I took a few years ago in Tatton Park. It's so lovely there and the gardens are just breathtakingly beautiful . . .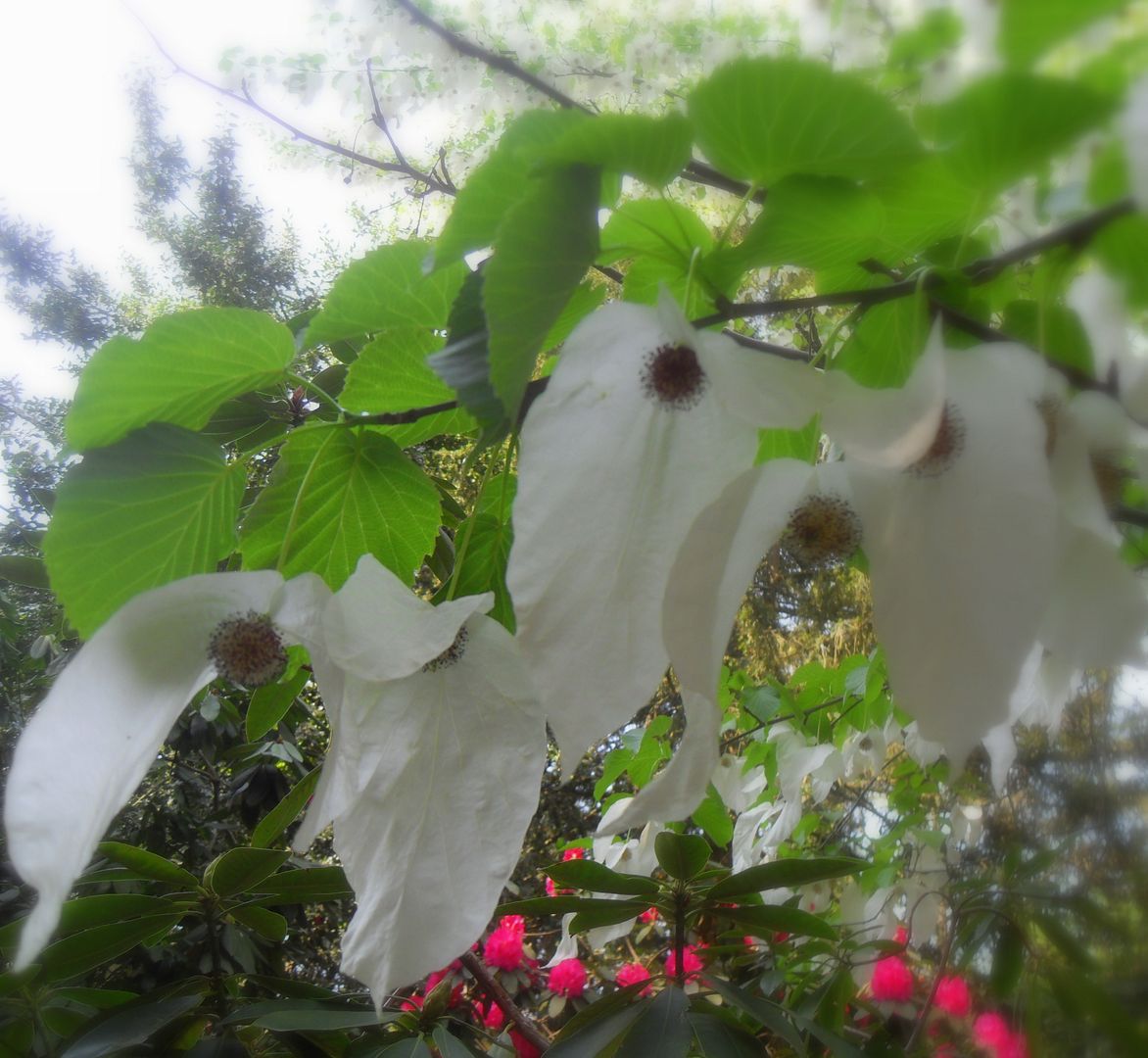 A handkerchief tree . . . again at Tatton Park
And that's my daybook for this week!
⋱ ⋮ ⋰
⋯ ◯ ⋯ Take time to enjoy the small *´¯`.¸¸.☆
⋰ ⋮ ⋱ blessings in life.*´¯`.¸¸.☆
✿¸.•*¨`*•..¸✿ ✿¸.•*¨`*•..¸✿ ✿¸.•*¨`*•..¸✿
╬♥═╬╬═♥=╬╬═♥╬╬═♥╬╬═♥=╬╬♥═╬
░░░░░░░░░░░░░ ░░░░░░░░░░░░░
Wherever you go and whatever you do, I hope there's a great day ahead of you! Don't forget!
═══════════ ღೋƸ̵̡Ӝ̵̨̄Ʒღೋ ═══════════ ⊰✿░G░O░D⊰✿⊰L░O░V░E░S⊰✿⊰░Y░O░U░⊰✿
═══════════ ღೋƸ̵̡Ӝ̵̨̄Ʒღೋ ═══════════
And I do too!