FOR TODAY, October 4th, 2016
Outside my window ...
Its pitch dark and no sign of light yet. I think the clocks will be going back soon. Then it will be darker a lot earlier at night. Oh the days are getting shorter and shorter and the temperature is dropping. There is a definitive autumnal feeling in the air.
I am thinking ...
How lovely it was for the zone leaders to drop by last night just to say hi. We had just watched several talks again from Conference (David A Bednar, WOW and Brian K Ashton, WOW again!) and then the phone rang and it was the Elders wanting to know if it was okay for them to pop in for a few. We have a new one from Hawaii, Elder Allen. Such nice young men. I love them.
In the kitchen ...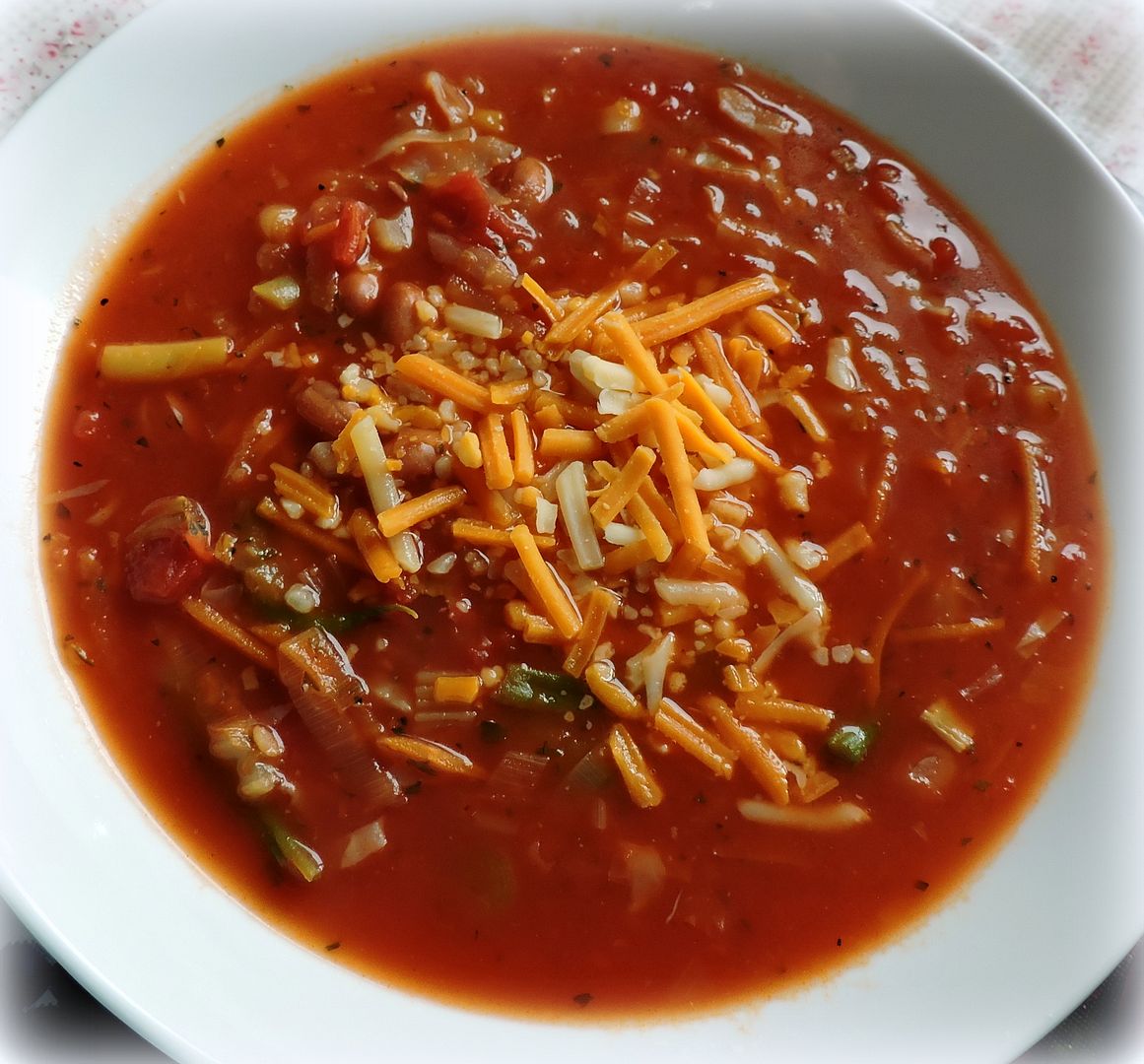 Vegetable and Borlotti Bean Soup
. It's delicious! Perfect for a chilly autumn day!
On my "To Cook" List ...
Slow Cooker Chunky Beef and Potato Stew. This looks fabulous. Found on
Skinny Ms.
Good to know ...
From Martha Stewart,
Tips for Perfect Laundry
.
This is great!!
I am creating ...
I love these Putz houses. I can envision a mantle covered with them. This is a printable from
Mini Glitter Houses
. And there are others.
Crochet ornaments from
Bella Crochet
. Country Cottage and Tree.
Pine Cone Christmas Trees. From
Crafter's Delights.
Button Trees. These are so cute and colourful. From
Blog Her
.
A wreath made from cut paper tubes. This is so pretty. From
Totally Green Crafts
.
I am reading ...
Far From the Madding Crowd
, Thomas Hardy
Independent and spirited Bathsheba Everdene has come to Weatherbury to take up her position as a farmer on the largest estate in the area.
Her bold presence draws three very different suitors: the gentleman-farmer Boldwood, soldier-seducer Sergeant Troy and the devoted shepherd Gabriel Oak. Each, in contrasting ways, unsettles her decisions and complicates her life, and tragedy ensues, threatening the stability of the whole community. The first of his works set in Wessex, Hardy's novel of swift passion and slow courtship is imbued with his evocative descriptions of rural life and landscapes, and with unflinching honesty about sexual relationships.
It is good to dig into the classics every now and then.
I am looking forward to ...
It is our annual women's supper tonight. I didn't go last year, but am really looking forward to this years get-together. The food is always great and its just nice to get together with the other sisters.
It is a stunning location. The last time I was there it started to snow. I doubt that will happen tonight, but you never know. its up in the Welsh Hills.
Dreaming about ...
Birdcage mirrors . . .
A blue and white bedroom . . .
Envelope Pillows . . . from
Everything Alice
.
Comfortable mugs . . .
Pretty little pottery honey pots . . .
A favourite quote for the day ...
(¯`v´¯)
`*.¸.*´Ƹ̵̡Ӝ̵̨̄Ʒ ¸. •´¸.•~♥♥♥~•. ~ ღϠ₡ღ¸.
✻´´¯`✻.¸¸.Ƹ̴Ӂ̴Ʒ. ( ¸. ❀⁀ ⋱‿✿"`
* .¸.* ✻ღϠ₡ ღ¸.✻´´¯`✻.¸¸.Ƹ̴Ӂ̴Ʒ..
Hope will open your eyes to the glories Heavenly Father has in store for you.
~President Dieter F Uchtdorf
Makes me smile ...
Impossibly cute pinecone hedgehog ornaments . . .
One of my favourite things ...
Autumn . . .
Corners of my kingdom ...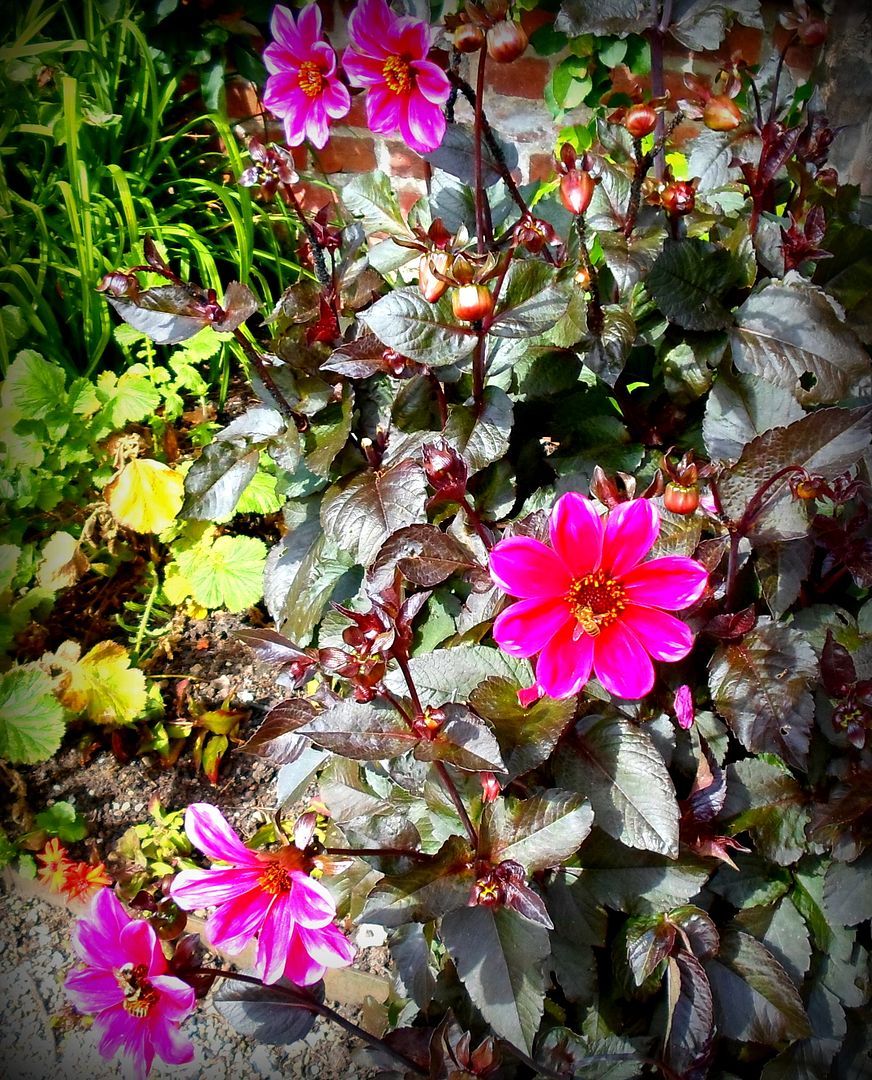 Summer's last hurrah? I think so, at least one of them . . .
And that's my daybook for this week!
⋱ ⋮ ⋰
⋯ ◯ ⋯ Take time to enjoy the small *´¯`.¸¸.☆
⋰ ⋮ ⋱ blessings in life.*´¯`.¸¸.☆
✿¸.•*¨`*•..¸✿ ✿¸.•*¨`*•..¸✿ ✿¸.•*¨`*•..¸✿
╬♥═╬╬═♥=╬╬═♥╬╬═♥╬╬═♥=╬╬♥═╬
░░░░░░░░░░░░░ ░░░░░░░░░░░░░
Wherever you go and whatever you do, I hope there's a great day ahead of you! Don't forget!
═══════════ ღೋƸ̵̡Ӝ̵̨̄Ʒღೋ ═══════════ ⊰✿░G░O░D⊰✿⊰L░O░V░E░S⊰✿⊰░Y░O░U░⊰✿
═══════════ ღೋƸ̵̡Ӝ̵̨̄Ʒღೋ ═══════════
And I do too!