FOR TODAY, October 11, 2016
Outside my window ...
Its cold and dark. I am a bit later this morning and the sky is just beginning to lighten up a bit to the front of the house. The fireworks have started already. Mitzie does not like them. At all. Last night when we went to go to bed she beat us up the stairs. Normally she sleeps downstairs in the lounge, but there was no way she was staying down here last night. She made up her own mind on that one!
I am thinking ...
If ye have experienced a change of heart, and if ye have felt to sing the song of redeeming love, I would ask, can ye feel so now? ~Alma 5:26
There is an inactive church family that Todd and I have been working with for the past year. This scripture came to mind when I was thinking of how I could best help them the other day. They once strongly felt the spirit in their lives, perhaps if we could help them to call that time into their remembrance, then they might feel it again.
In the kitchen ...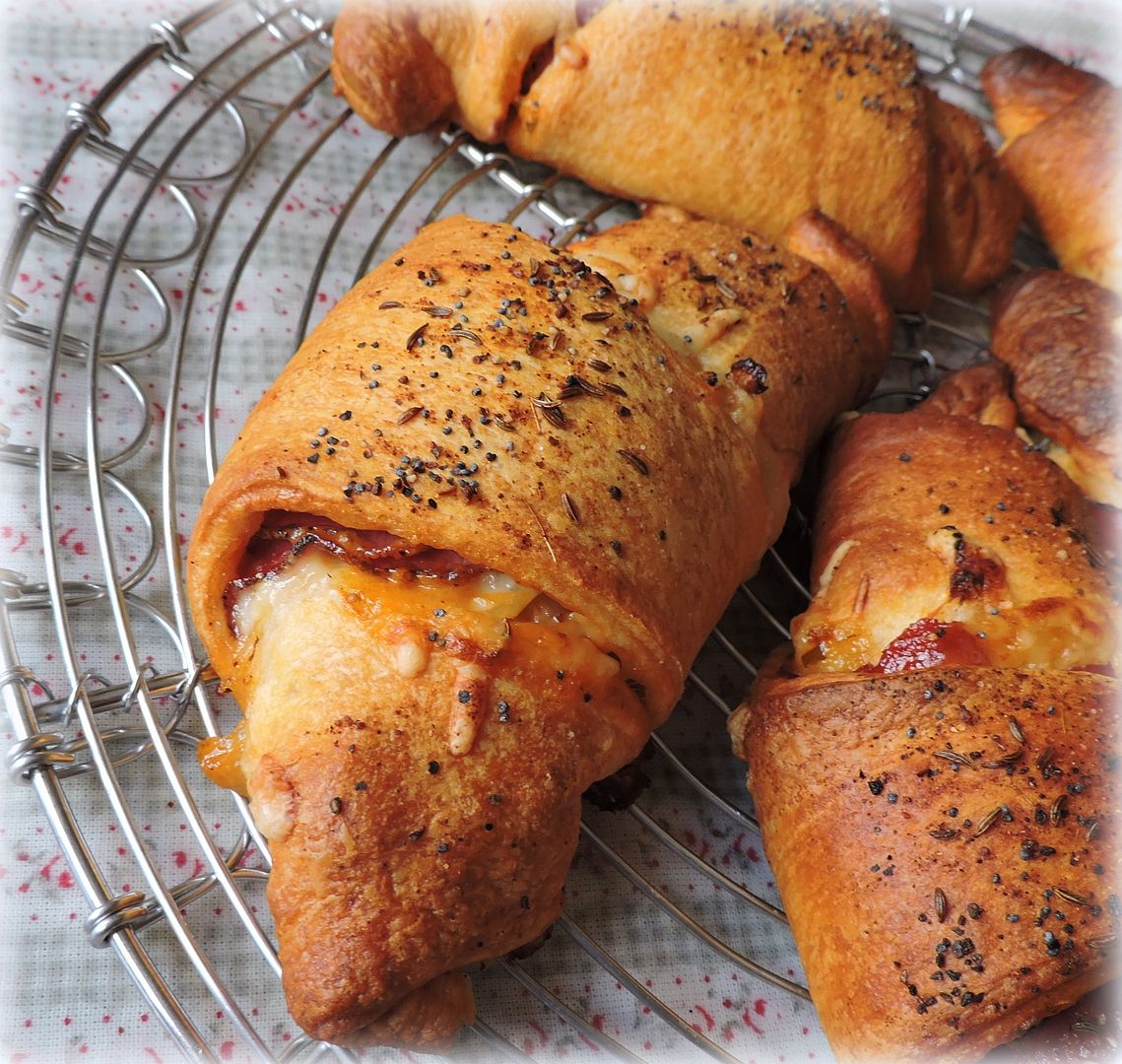 Reuben Roll Ups
. These are so simple and simply delicious. If you like Reuben Sandwiches you will love these! We did.
On my "To Cook" list ...
From
Lil Luna
. Loaded Broccoli Cheese and Potato Soup. This looks moreish. I think Todd would really enjoy. He loves soup. Thick soup.
Good to know ...
I am creating ...
From
36th Avenue
. Elf on the Shelf Ideas for Christmas.
DIY Beaded Wreaths. From
Jesse James Beads
.
Hot Cocoa Kits. A simple Christmas gift from
Hoosier Homemade
.
From
Ravelry.
A beautiful blanket pattern to crocher called Frida's Flowers. I love it. A free pattern.
A crochet Star Garland. From
Ing Things
. Love this blog.
I am reading ...
The Pact
, by Jodie Picoult
For eighteen years the Hartes and the Golds have lived next door to each other, sharing everything from Chinese food to chicken pox to carpool duty-- they've grown so close it seems they have always been a part of each other's lives. Parents and children alike have been best friends, so it's no surprise that in high school Chris and Emily's friendship blossoms into something more. They've been soul mates since they were born.
So when midnight calls from the hospital come in, no one is ready for the appalling truth: Emily is dead at seventeen from a gunshot wound to the head. There's a single unspent bullet in the gun that Chris took from his father's cabinet-- a bullet that Chris tells police he intended for himself. But a local detective has doubts about the suicide pact that Chris has described.
The profound questions faced by the characters in this heart-rending novel are those we can all relate to: How well do we ever really know our children, our friends? What if…? As its chapters unfold, alternating between an idyllic past and an unthinkable present, The Pact paints an indelible portrait of families in anguish… culminating in an astonishingly suspenseful courtroom drama as Chris finds himself on trial for murder.
With this riveting psychological drama, Jodi Picoult explores the dynamics of intimate relationships under stress-- from the seemingly inexplicable mind of a teenager to the bonds of friendship and marriage. Few writers have such a gift for evoking everyday life coupled with the ability to create a level of dramatic tension that will keep you up reading late into the night. The Pact is storytelling at its best: wonderfully observed, deeply moving, and utterly impossible to put down.
Love Jodi Picoult.
I am looking forward to ...
The special Missionary meeting in Chorley on this Saturday. It should be great! Its not every day you get to meet an Apostle of the Lord.
Dreaming about ...
Berries and Lady Birds . . .
Harebells and Dragonflies . . .
Buttercups and Bees . . .
Birds and Berries . . .
Branches and Birds . . .
I love pretty mugs . . . is there ever such a thing as too many? I think not!
A favourite quote for the day ...
(¯`v´¯)
`*.¸.*´Ƹ̵̡Ӝ̵̨̄Ʒ ¸. •´¸.•~♥♥♥~•. ~ ღϠ₡ღ¸.
✻´´¯`✻.¸¸.Ƹ̴Ӂ̴Ʒ. ( ¸. ❀⁀ ⋱‿✿"`
* .¸.* ✻ღϠ₡ ღ¸.✻´´¯`✻.¸¸.Ƹ̴Ӂ̴Ʒ..
It matters not how completely ruined our lives may seem. It matters not how scarlet our sins, how deep our bitterness, how lonely, abandoned, or broken our hearts may be. Even those who are without hope, who live in despair, who have betrayed trust, surrendered their integrity, or turned away from God can be rebuilt. Save those rare sons of perdition, there is no life so shattered that it cannot be restored.
~Dieter F Uchtdorf
Makes me smile ...
Knowing my mother will never be alone or unhappy on a holiday ever again.
One of my favourite things ...
Inspiring spaces . . .
Corners of my kingdom ...
Red sky at morning . . . but it turned out to be a beautiful sunny autumn day. So it is not always true that a red sky in the morning means a stormy day.
And that's my daybook for this week!
⋱ ⋮ ⋰
⋯ ◯ ⋯ Take time to enjoy the small *´¯`.¸¸.☆
⋰ ⋮ ⋱ blessings in life.*´¯`.¸¸.☆
✿¸.•*¨`*•..¸✿ ✿¸.•*¨`*•..¸✿ ✿¸.•*¨`*•..¸✿
╬♥═╬╬═♥=╬╬═♥╬╬═♥╬╬═♥=╬╬♥═╬
░░░░░░░░░░░░░ ░░░░░░░░░░░░░
Wherever you go and whatever you do, I hope there's a great day ahead of you! Don't forget!
═══════════ ღೋƸ̵̡Ӝ̵̨̄Ʒღೋ ═══════════ ⊰✿░G░O░D⊰✿⊰L░O░V░E░S⊰✿⊰░Y░O░U░⊰✿
═══════════ ღೋƸ̵̡Ӝ̵̨̄Ʒღೋ ═══════════
And I do too!