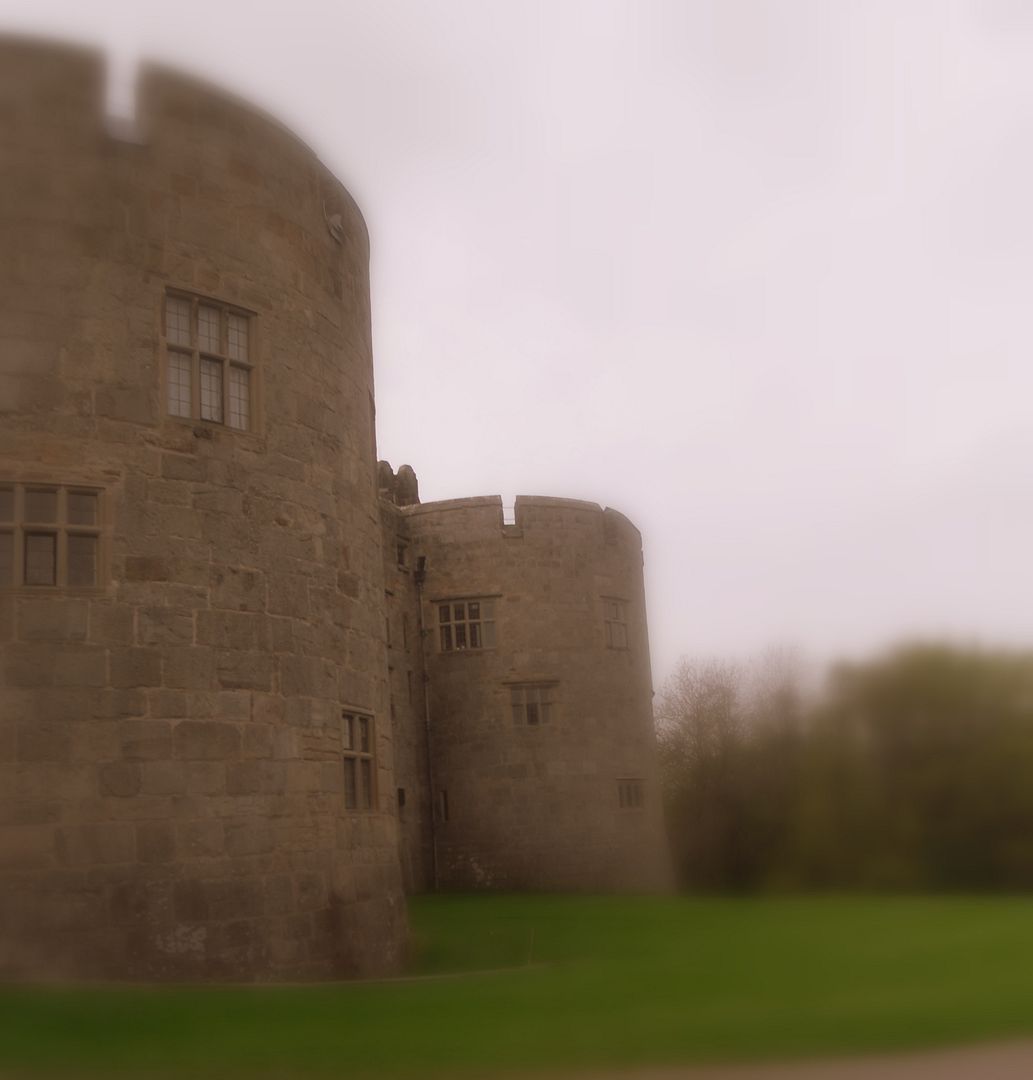 We had a lovely Senior Missionary Meeting at Wrexham yesterday morning. It was so lovely to see all of the other missionaries and to meet some new ones that we had not met yet. A lot of work got covered and then we shared a lovely lunch together with some of the best Beef and Barley Soup I have ever eaten. (Must chase up the recipe.) There were other soups also, but I only had the Beef and Barley. I am sure the others were just as good. There was also salad, fruit, bread, cake, etc. Afterwards they were all heading off to Chirk Castle for a tour and then a late afternoon supper at the Bistro there. We did not go with them. We have been to Chirk several times and I knew that I would struggle with the hill (its on top of a HUGE hill that you have to walk up.) and the expense of that with a meal out afterwards was a bit more than we could afford this week.
I was very glad to get home. I had been struggling to keep it all together a bit throughout the morning. But that is me.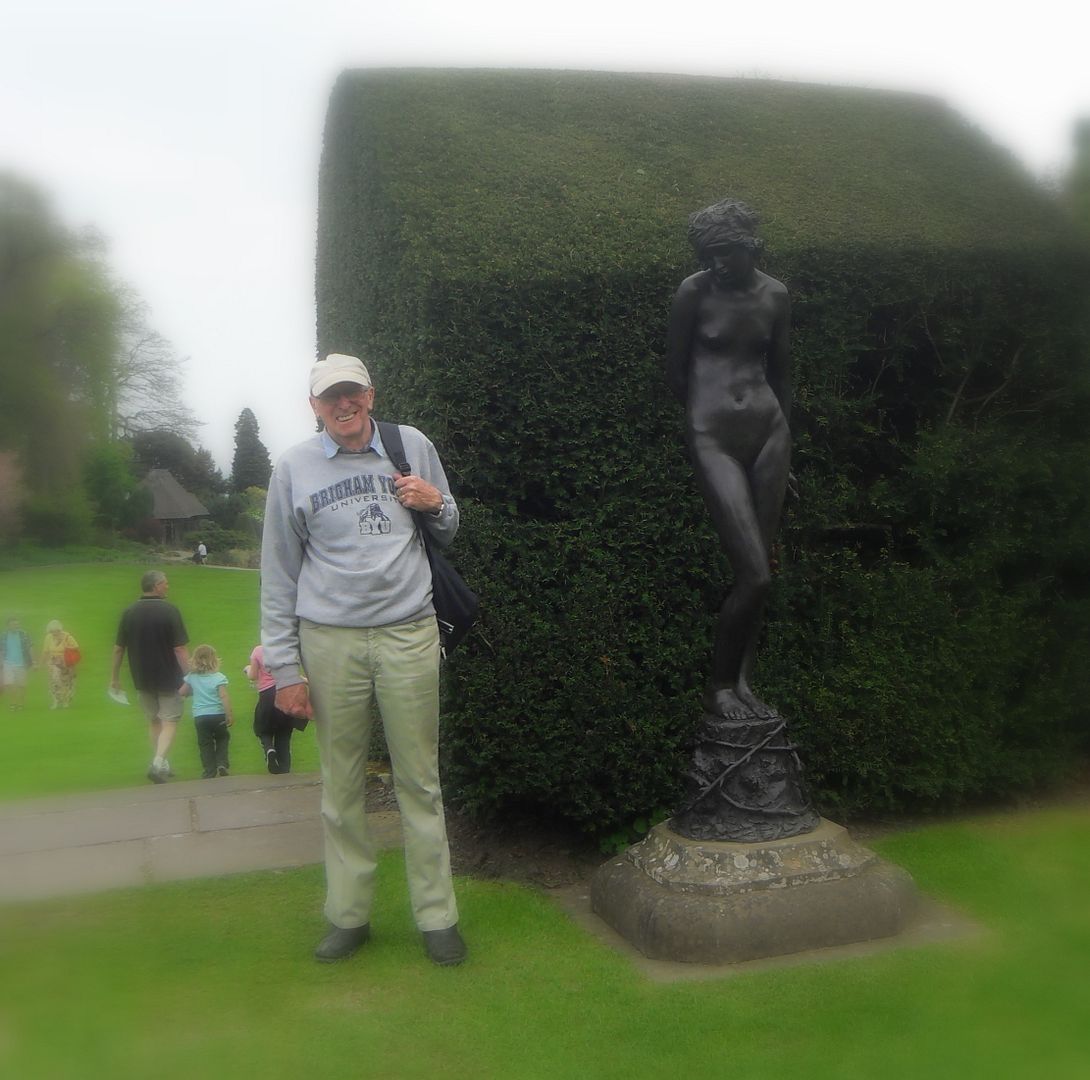 Todd outside on the grounds of Chirk Castle several years ago.
Todd had his Doctors appointment before we left for the meeting. I wanted to go in with him and he didn't mind. Normally when the Doctor calls and says he wants to see you, you know it isn't good news and yesterday comfirmed my theory. It was not good news. The last two blood tests Todd has had have contained a huge red flag and the Doctor feels that it is highly likely that he has Prostrate Cancer. He is being fast tracked for an appointment with a Urologist at the hospital. We were told yesterday that if we had not heard within 10 days that Todd needs to call the Doctor back and he will chivvy them up.
So there you have it. Its not a positive diagnosis yet and there is still a slim hope that it is nothing, but with the Raised PSA levels he has it is highly likely that he does. I spoke to a Doctor at our meeting in Wrexham, and he says that they are definitely a cause for great concern and to make sure that Todd is seen asap, as early diagnosis and treatment are key in this. I was looking on-line at Dr Google and with proper treatment and an early diagnosis 98% of patients are still alive after 15 years. So that sounds promising. I am going to be on this Doctor like a bee to honey and making sure that things go ahead as quickly as possible.
A positive attitude is the best way forward for both of us. I know that we have a Father in Heaven who loves each of us very much. If it is His will all will be well in the end, and if it is not, then I do know that everything happens for a purpose and I am so very grateful for the blessing of being a part of an eternal family and having been sealed to my dear husband in a Temple of the Lord for time and all eternity instead of until just Death do us Part. I am grateful for the knowledge that this life is not all that there is and I am grateful for the time we have had together here and the time we will still have together. And I am especially grateful that we have been able to serve a Mission together. This has been a dream come true for both of us. We never ever thought we would be able to serve, especially as we don't have a great income to sustain us and we knew we would never be able to leave our home to do one. Being able to serve from our own home has been a great blessing. We have two months left to serve and God willing we will be able to make it.
So, if you are a praying person, I think it is safe to say that your prayers over these coming weeks would be very much appreciated and if you are not a praying person, then your positive and happy thoughts would also be very much appreciated.
Lucy has passed her obedience training course. What a sweet family they are. Bruce, Sara, Baxter and Lucy. Love them all to bits. Which reminds me I need to get something off to them in the post TODAY. I have been meaning to post it all week. I keep forgetting. I'll show you later, once it arrives what it is.
We started watching the first series of Poldark on DVD in an attempt to refresh our memories before the second series started on the telly. The new series started a few weeks back and we haven't been able to watch it. Happy to report we have not finished the first and are ready to dig into the second! We love Poldark. I hope it does not disappoint. We have never read the books so its all new to us. I'm so happy we both love shows like this.
That was one of the things which drew us to each other at the beginning aside from our mutual love of the Gospel . . . our love of all things historical, especially historical dramas in film and television. We also have a mutual love of books, travel, geography, nature, dogs, birds . . . and well, shucks . . . each other. ♥♥♥
We are and have been blessed.
Its hard to believe but, one week from today we will be sitting down with not one but two Apostles of the Lord. That will make three that we have been in the personal presence of during our Mission. I am so looking forward to next Saturday.
We will have to be up extremely early and on the road before the crack of dawn, but it will be well worth it. We are hoping that the Missionary Sisters are able to stay at ours overnight on Friday so that we don't have to back track all the way to Buckley on Saturday morning, but we will see what happens. Either way it will be a great day for sure.
And then we get to see Elder Nelson again in Wrexham with the whole Stake on Sunday morning. Amazing.
I will leave you now with a thought for today . . .
Its a picture one.
Spiritual Enlightenment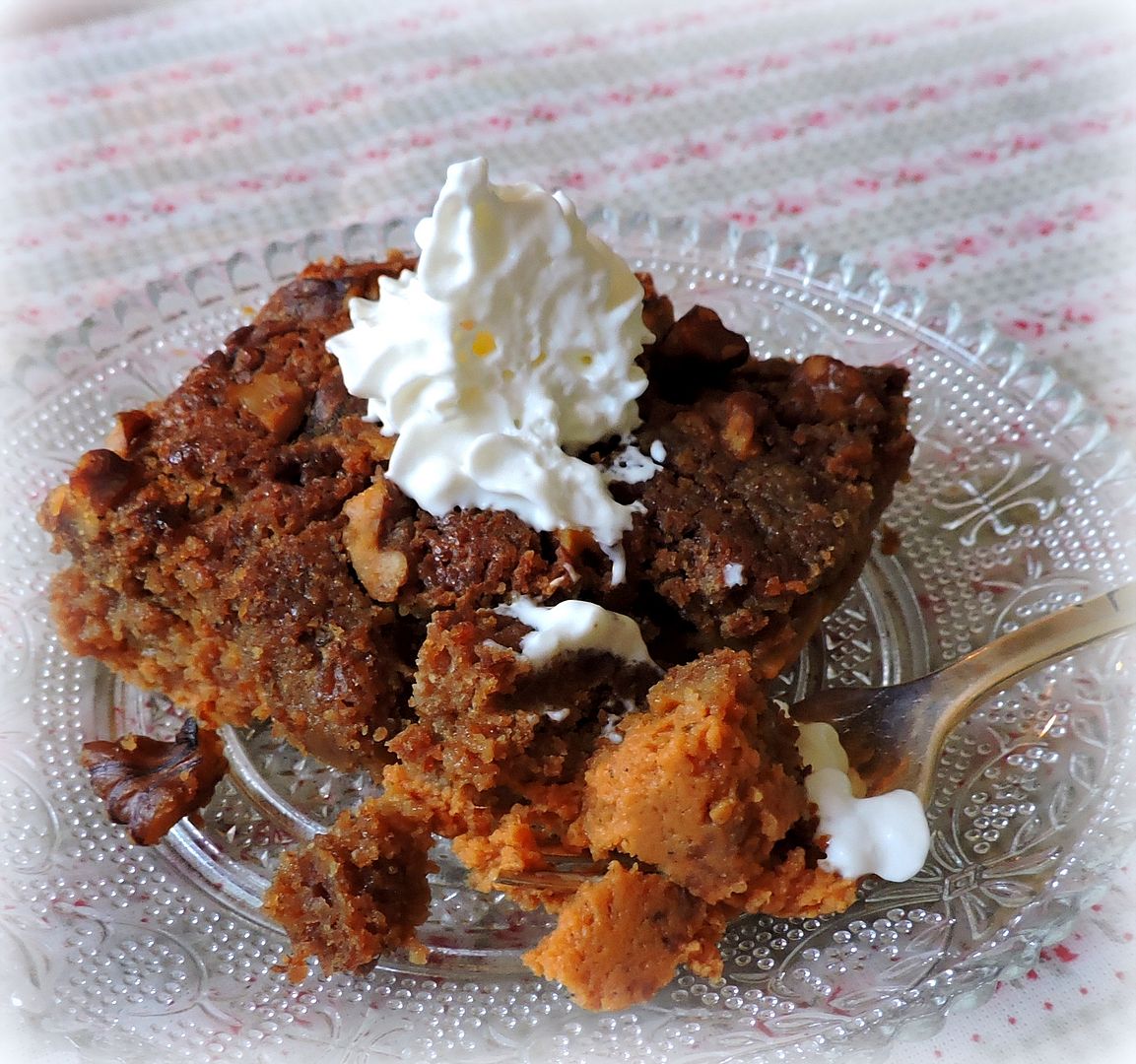 In the English Kitchen today . . .
Pumpkin Pie Dump Cake
.
Have a beautiful Saturday.
A
very Happy Thanksgiving to all of my Canadian family and friends. God bless you all. Don't forget!
═══════════ ღೋƸ̵̡Ӝ̵̨̄Ʒღೋ ═══════════ ⊰✿░G░O░D⊰✿⊰L░O░V░E░S⊰✿⊰░Y░O░U░⊰✿
═══════════ ღೋƸ̵̡Ӝ̵̨̄Ʒღೋ ═══════════
And I do too!!