"The world is fairly studded and strewn with pennies cast broadside from a generous hand. But who gets excited by a mere penny?...It is dire poverty indeed when a man is so malnourished and fatigued that he won't stoop to pick up a penny. But if you cultivate a healthy poverty and simplicity, so that finding a penny will literally make your day, then, since the world is in fact planted with pennies, you have with your poverty bought a lifetime of days. It is that simple. what you see is what you get." ~Anne Dillard
A few of the small and wonderful things which bring untold joy into my life. It's the small things in life which truly mean the most. Simple abundance . . . it's the best.
Being spiritually uplifted and fed, not once, but twice by this couple. President Russell M Nelson and his wife Wendy. Not to mention the other authorities which were in attendance and spoke to us. Being able to shake their hands and to feel of their special spirit was a gift. Being in the presence of all of the full time Missionairies, both senior and young, of the EMM and feeling of their power and beautiful spirits. It was such a great weekend. We have some really stellar young people in our church. It really makes me feel hopeful to be with them and to know that the future of the church is in good hands. There are over 72,000 Missionaries serving in the world at present. Why? Because they love the Saviour and His Gospel. They love the Book of Mormon and know that it is true. They bear a message of hope and of love. They love others and have a desire to share what they know with those that they love. They are amazing. It was just a great weekend.
At the end of the meeting up in Chorley President Nelson pronounced a blessing on us all, well actually both days. In that blessing was included a blessing of health. This in particular touched my heart. It is not every day that you have an Apostle of the Lord raise his hands above you and bless you with good health, if it be the Lord's will. It was especially wonderful to hear his words at this moment when we are concerned about Todd's health. I found it to be very comforting.
The overall focus of these meetings seemed to be a message of Joy. How we can feel joy even in the midst of our troubles, challenges and difficulties. I know that this to be a principle of truth. Focusing on the Saviour and His atonement and the love He has for each of us, can help us to overcome and get through anything that life might throw at us. I am very grateful for that.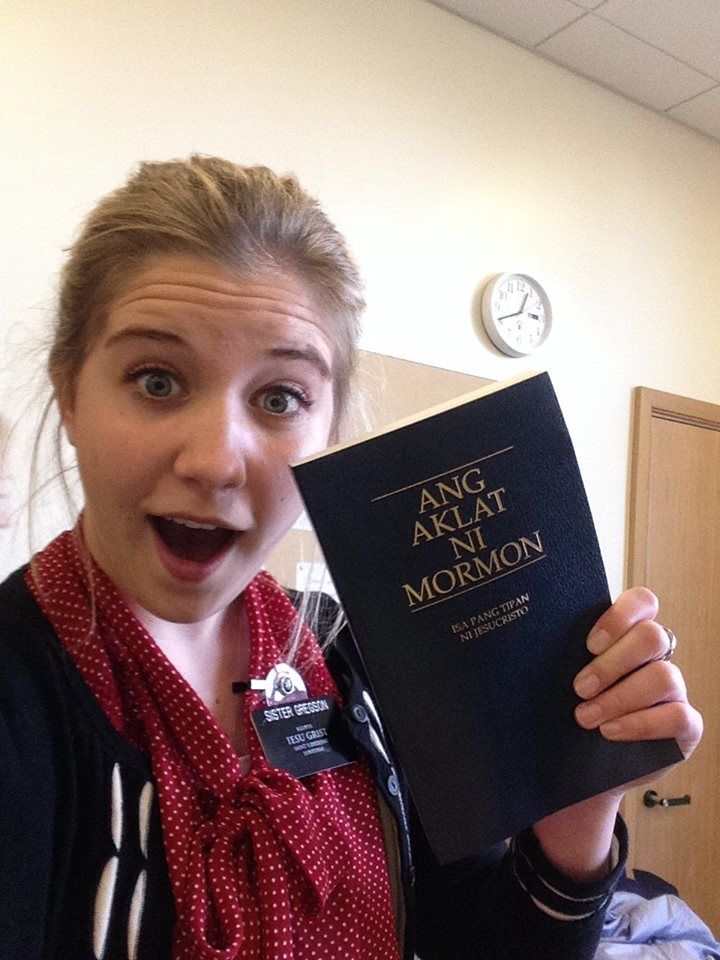 Getting to see Sister Gregson and give her a huge hug. It has been a while since we have seen her. She started her mission here in Chester. We really enjoyed serving with her and love her to pieces. She is doing great. We also got to see and hug Sister Steele and Sister Carter and Sister Fernandez. And also to see Elder Atkinson and Elder Thomas, and a whole bunch of others that we love and are close to. Seeing these youngsters and knowing that they are happy and doing well makes me smile in my heart.
Putting together boxes of Halloween Goodies for some lovely children we know that live right around the corner. They brought us some cookies on Family Home Evening a few weeks back and so I baked them some cookies and decorated them and made them some Halloween bark and took it to them on Friday. They loved them, even though my decorating skills are a bit wonky. Promise not to laugh?
Totally gruesome I know. But the kids loved him. I tried. It is plain to see I am so not a confectioner! I can draw just about anything, but don't ask me to decorate a cake, haha. Still, it brought a smile to both our faces.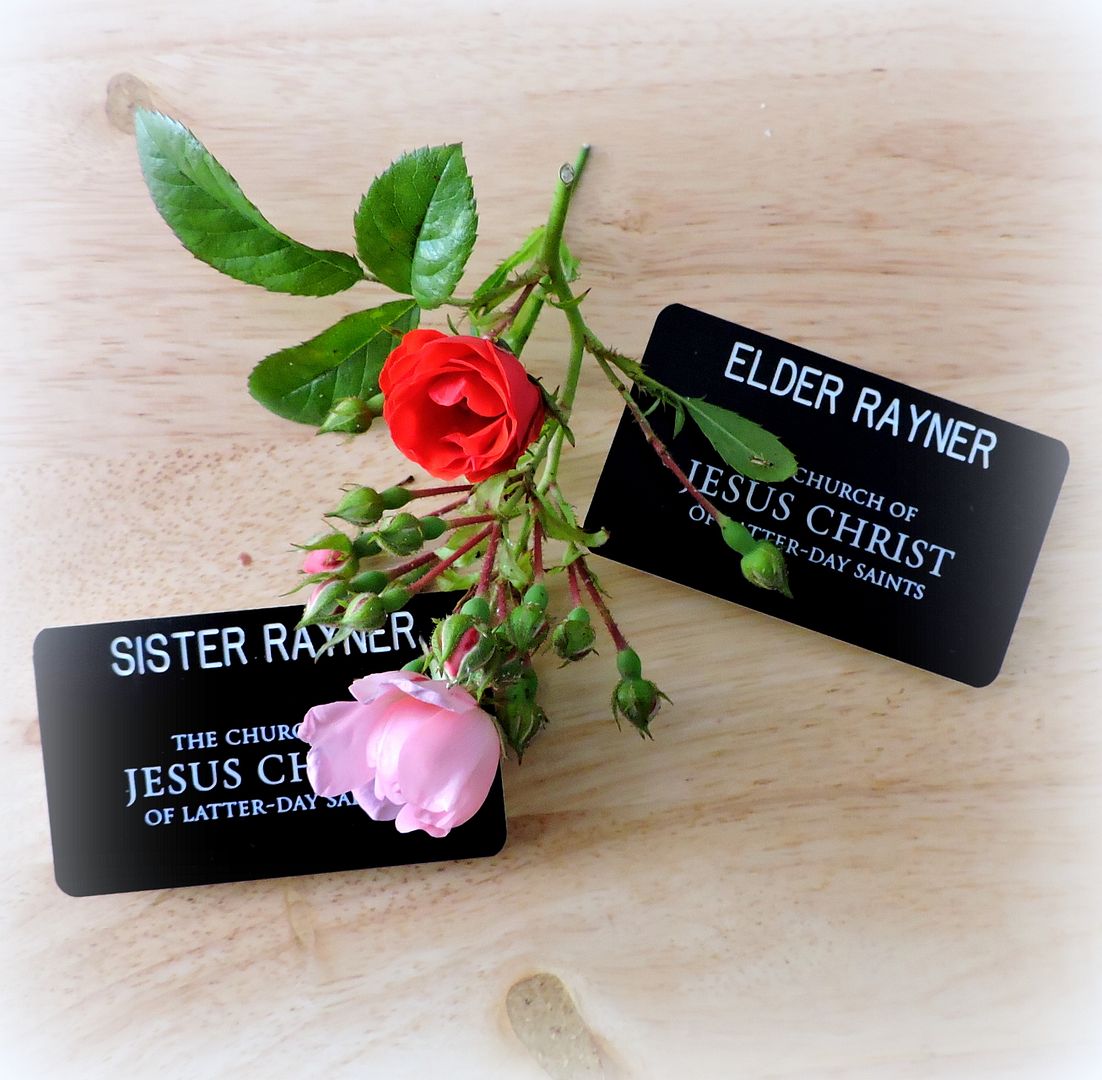 It seems so long ago now that we put these on for the first time, and now . . . in a little less than two months we will be taking them off. It is hard to believe that 18 months is almost finished. We have been so very blessed in serving. It has been such a special time for us. To be able to share this time with someone you love, your eternal companion, is an extra special blessing.
We are having a great time!
Missing the colours of home right now, but feeling grateful that I have such a special place to miss and such a special family to love and miss also. Many do not.
We have been watching a program on the BBC called The Victorian Slum. In it they have created a Victorian Slum community and moved four families and a single gent into it to live. They literally are living as the poor did in the slums of the East End back in 1860. Todd remembers his father telling him about some of the things we have seen in this program so far. There was a place called a Dot House where people could rent a coffin bed to sleep in or a rope to hang your body over and sleep on . . .
Todd had thought his father was making this story up. He was not. So grateful that we live in a day and age with more compassion for the poor. We may think we are poor these days, but we really are not. So grateful for the blessings which we have.
It is good to know just how very blessed we are.
This is true. ☺ Although she doesn't sleep on our bed. I can reach out and touch her however and it makes me happy.
And that is my small and wonderfuls for this week, although there were many, many more. My days are filled with them. A thought to carry with you as you go along your day . . .
⊰✿⊰⊰✿⊰⊰✿⊰⊰✿⊰⊰✿⊰
The highest and noblest work in life
is that of a Mother.
~Russell M Nelson
⊰✿⊰⊰✿⊰⊰✿⊰⊰✿⊰⊰✿⊰
Spiritual Enlightenment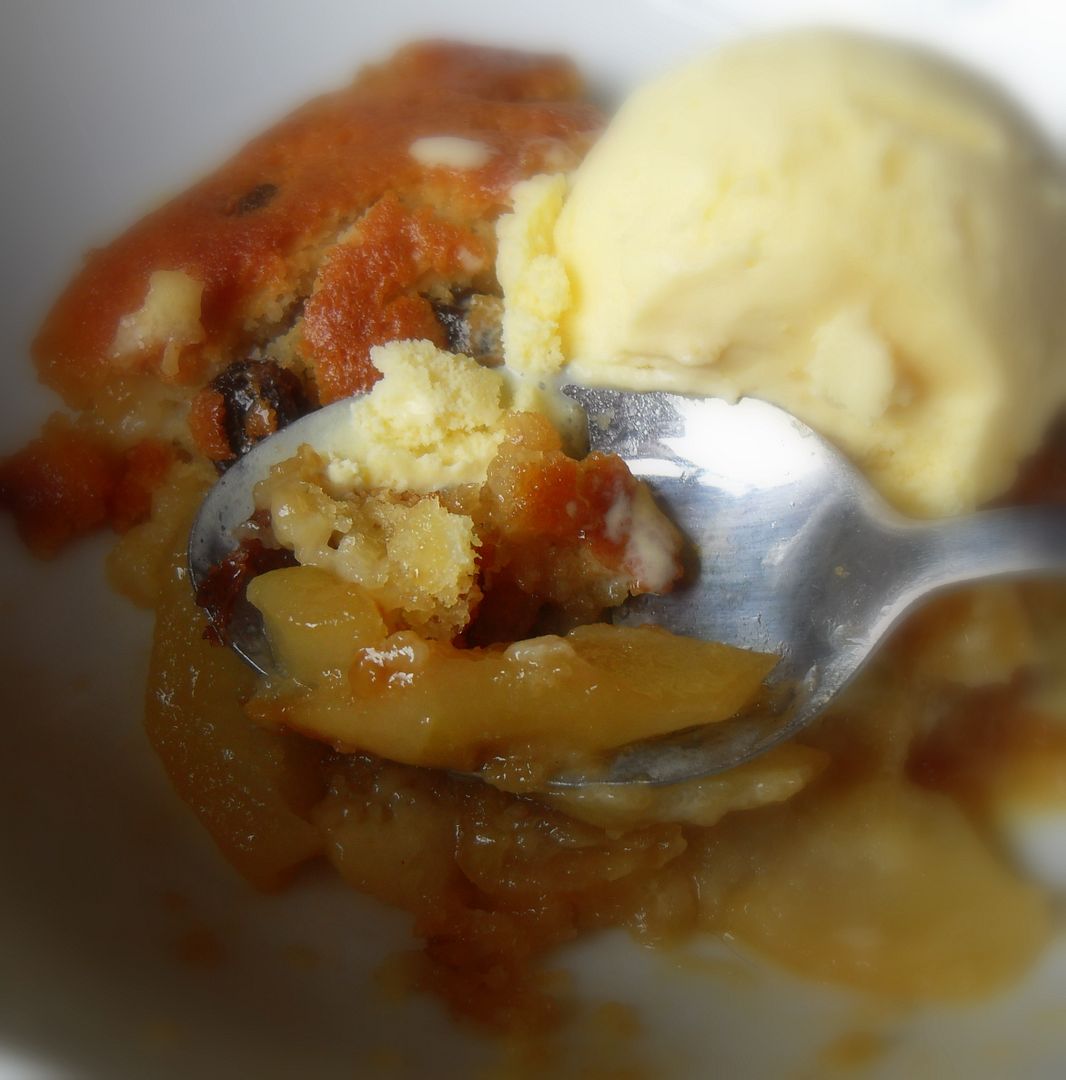 In The English Kitchen today . . .
Apple Butterscotch Pudding Cake
.
I hope the week ahead of you is filled with many small and wonderful things. May you be truly blessed. Along the way don't forget . . .
═══════════ ღೋƸ̵̡Ӝ̵̨̄Ʒღೋ ═══════════ ⊰✿░G░O░D⊰✿⊰L░O░V░E░S⊰✿⊰░Y░O░U░⊰✿
═══════════ ღೋƸ̵̡Ӝ̵̨̄Ʒღೋ ═══════════
and I do too!