Do you ever have house/blog envy . . . that little green monster that makes a person look at all the beautifully decorated homes you see on Pinterest, television, etc. and feel like your house/home/life is not quite so nice, and somewhat lacking???
Don't get me wrong . . . I love my little house and I really am quite happy with it, but the wealth of inspiration that is available on the internet and the television and other media, and the glimpses we get into other people's lives can sometime make us wish for a tiny bit more . . . make me wish for a tiny bit more.
More space. More money. More time to make my house look as nice as some of the others I see out there. I don't really think I am alone in that, do you?
I know its wrong. Envy is one of the seven deadly sins after all . . . and that is when I need to sit down and think about all the things I love about my little house, and my life that make it . . . for me . . . a home sweet home, and a beautiful life.
First of all . . . the love within its walls. That is a major plus. Todd and Mitzie and our wee fishes. I am so blessed to have a husband who loves me as much as Todd does and a fur baby who is so loyal and loving as well.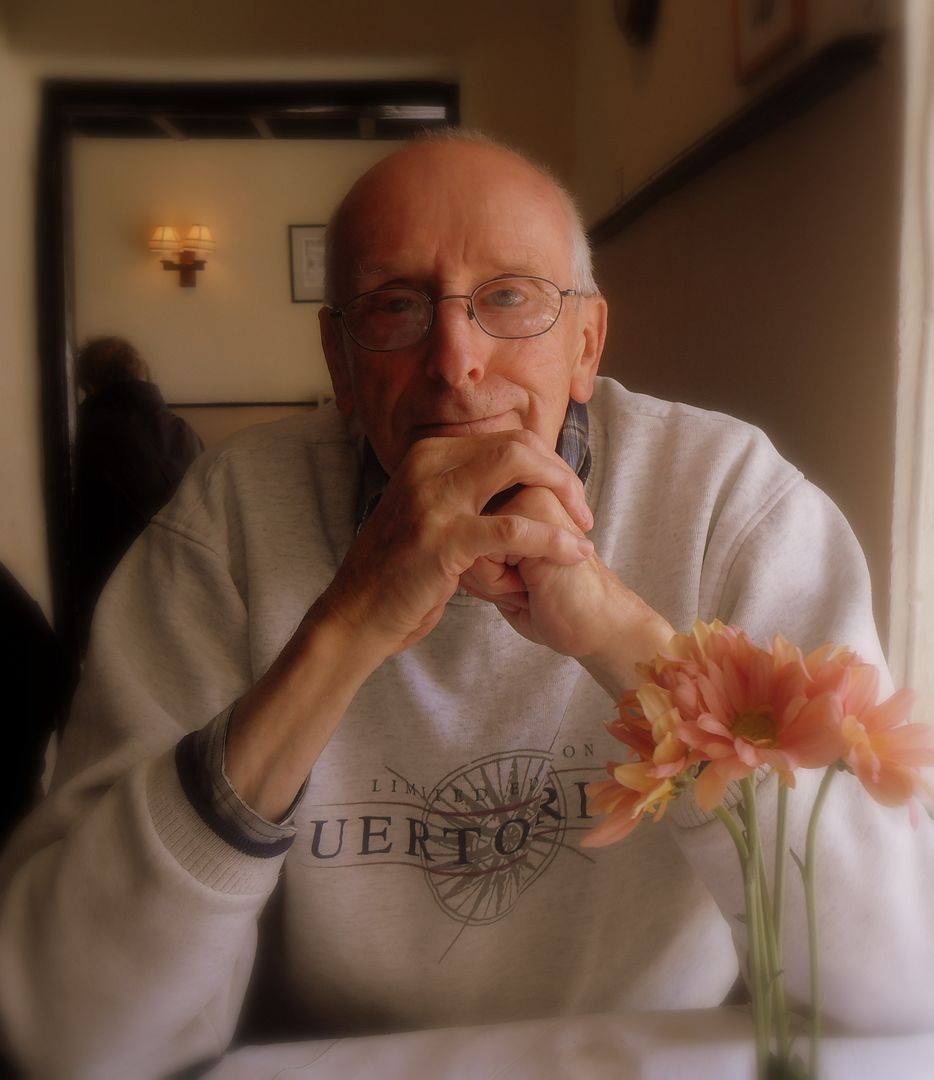 So many people spend their lives searching for even a small portion of what I have and never find it. I am so very blessed. Imagine . . . I get to spend each day with this fabulous man. I spent a lifetime looking for him. I am so happy I found him . . . He is just my cup of tea.
I love, love, LOVE our new Electric Fire. It is a bazillion times more attractive than the one that was there before. And it was cheap, cheap, cheap . . . but it makes our lounge seem all cosy, cosy at night, even if we don't have the heat part of it on . . . just the flame light . . .
I love my workspace up in the craft room. At least I do when it is organized and tidy. It never stays that way for very long.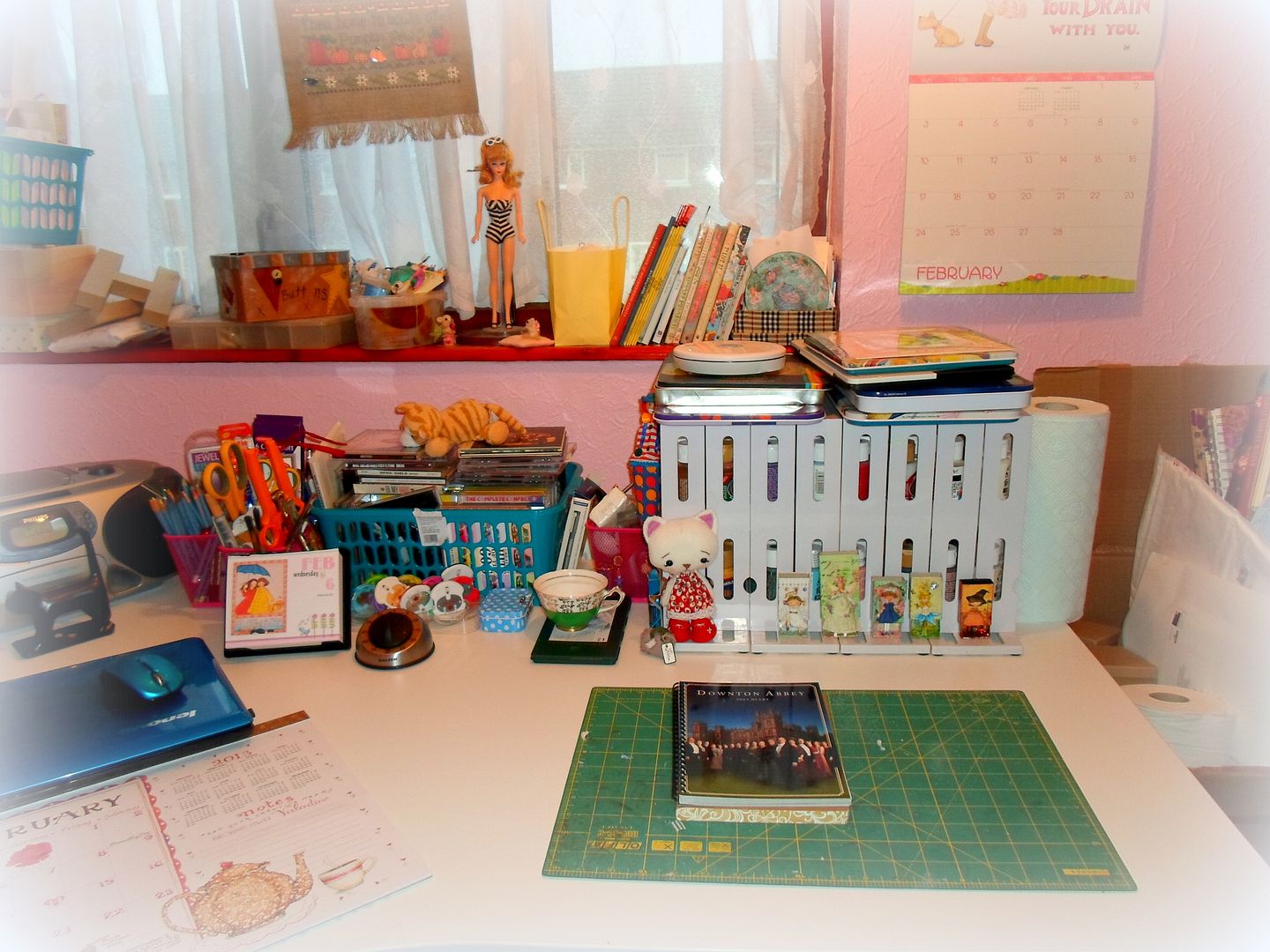 I usually mess it up in some way, especially if I am working on something . . . but then an untidy work top is a sign that I am feeling inspired and in the depths of creation. That makes me happy.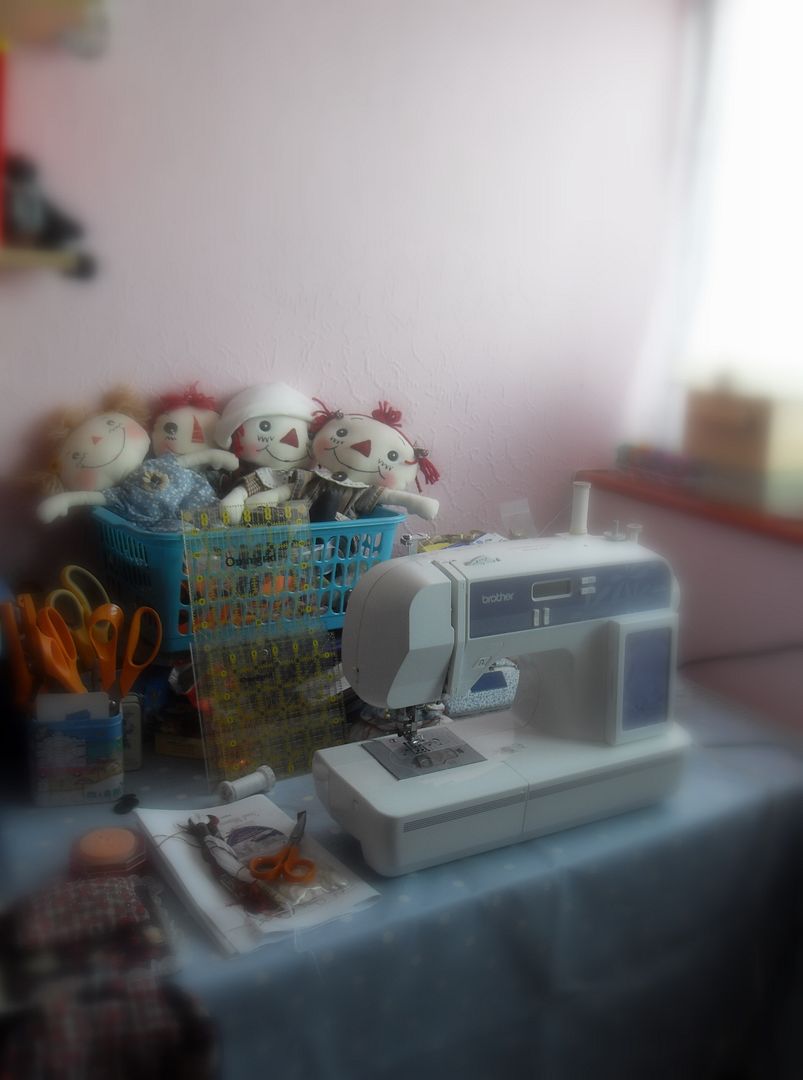 It doesn't take very long for me to mess it all up again. I think most artsy craftsy people are the same.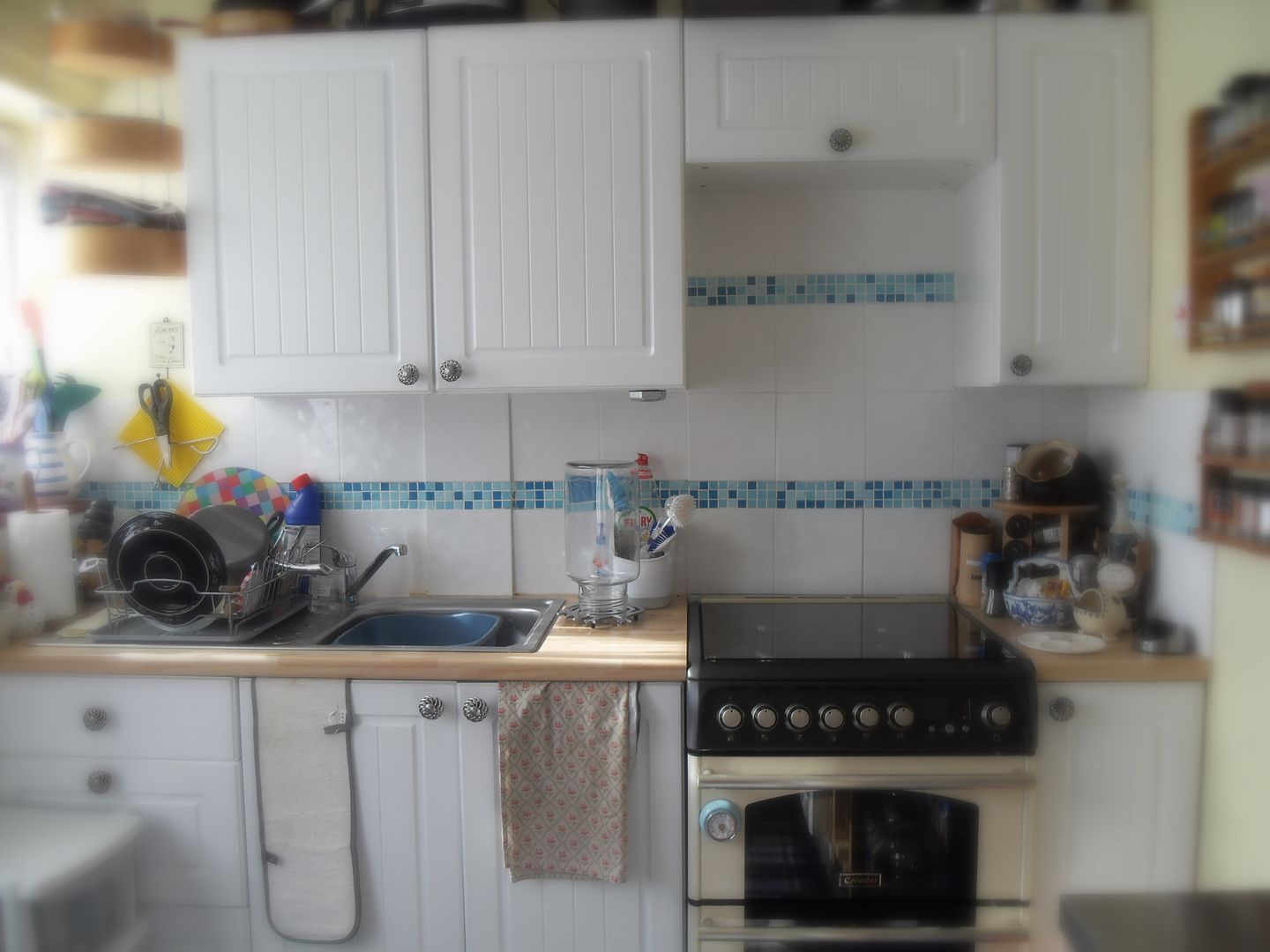 I love our kitchen, the way I have it sorted now. I don't think it will ever be quite large enough. but I kind of think that even if it was the largest kitchen in the world, I would somehow find a way to overfill it.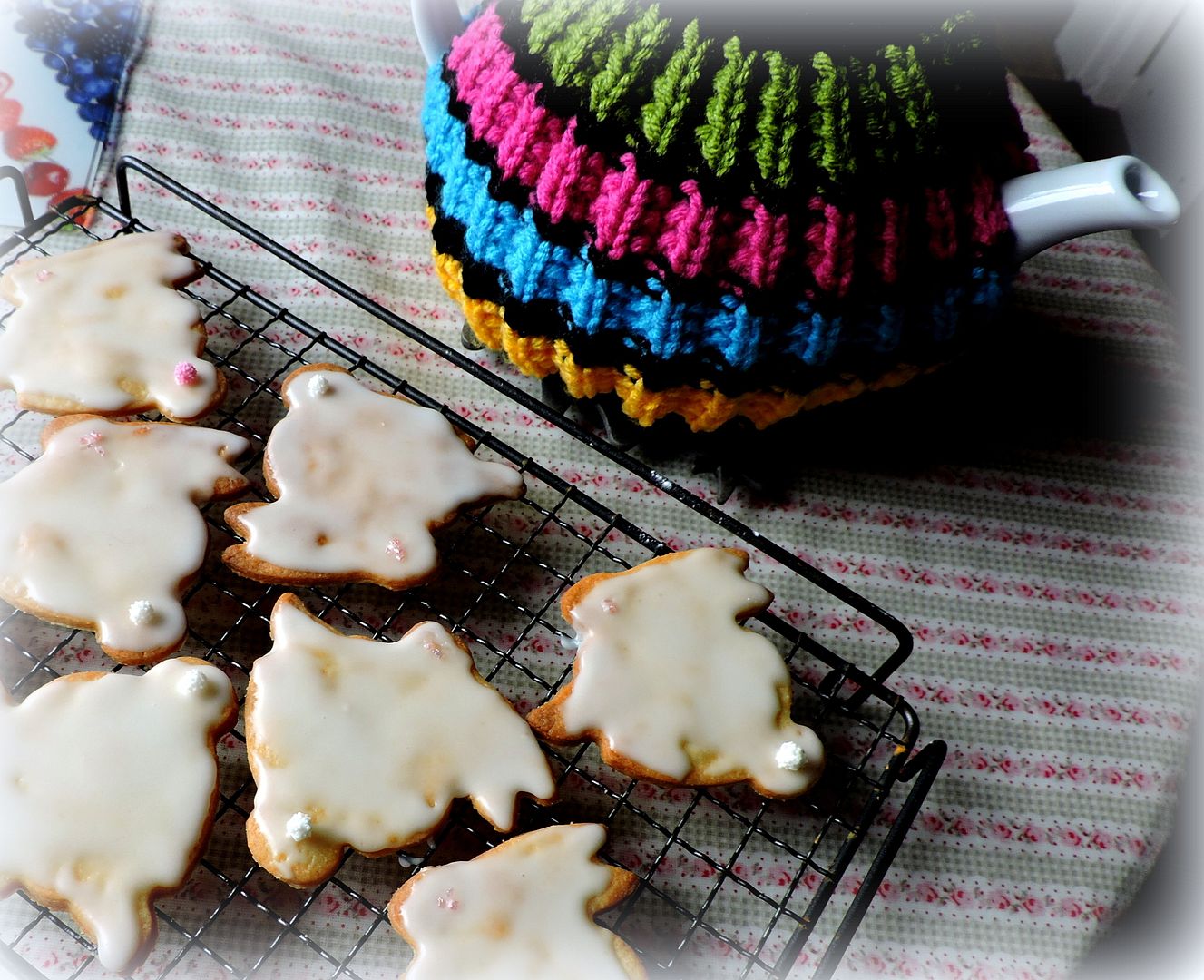 I love my tea cosy . . . even if I don't drink tea. Just the sight of it makes me smile.
I love my sideboard . . .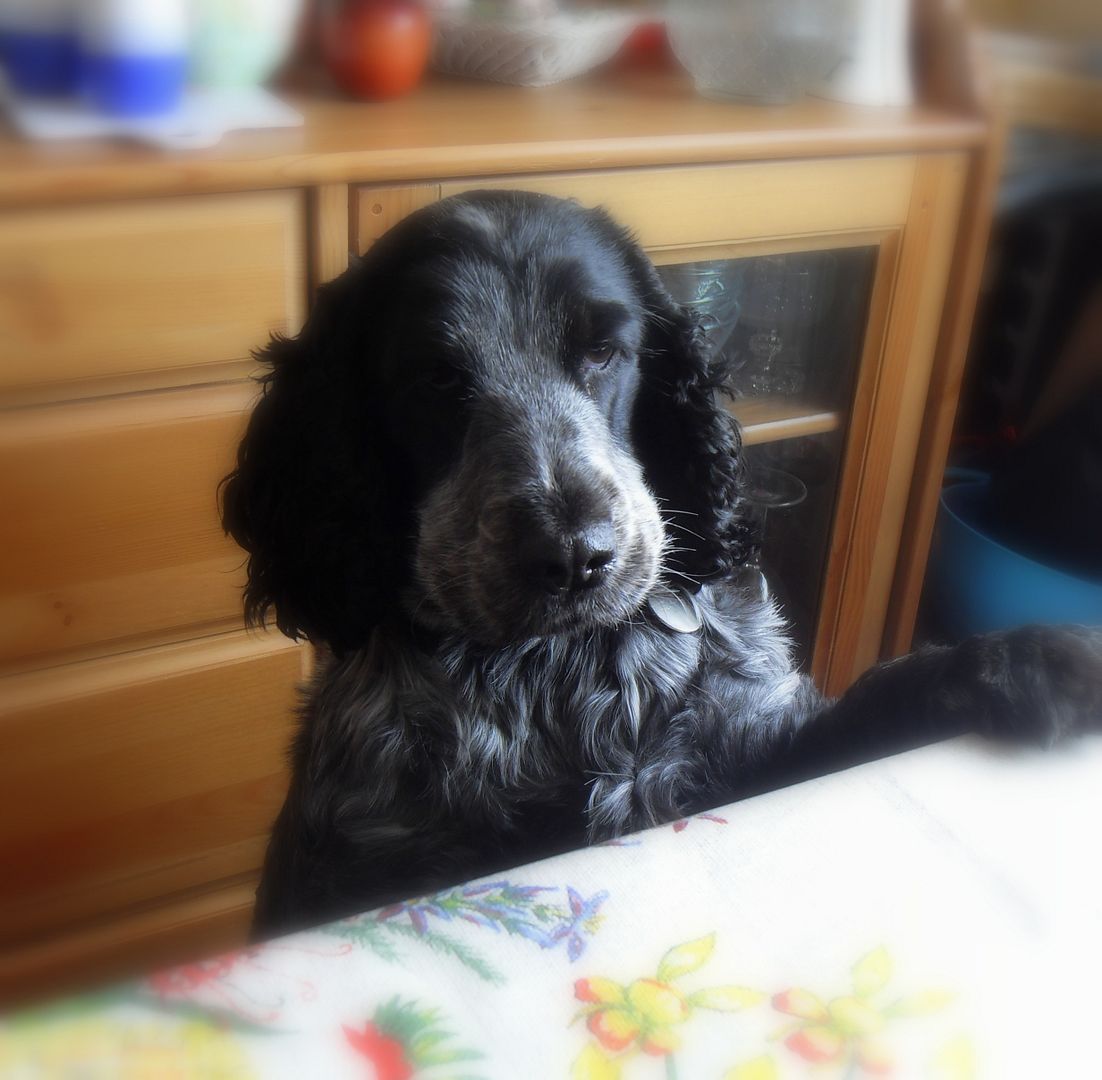 I love this little face that pops up everywhere.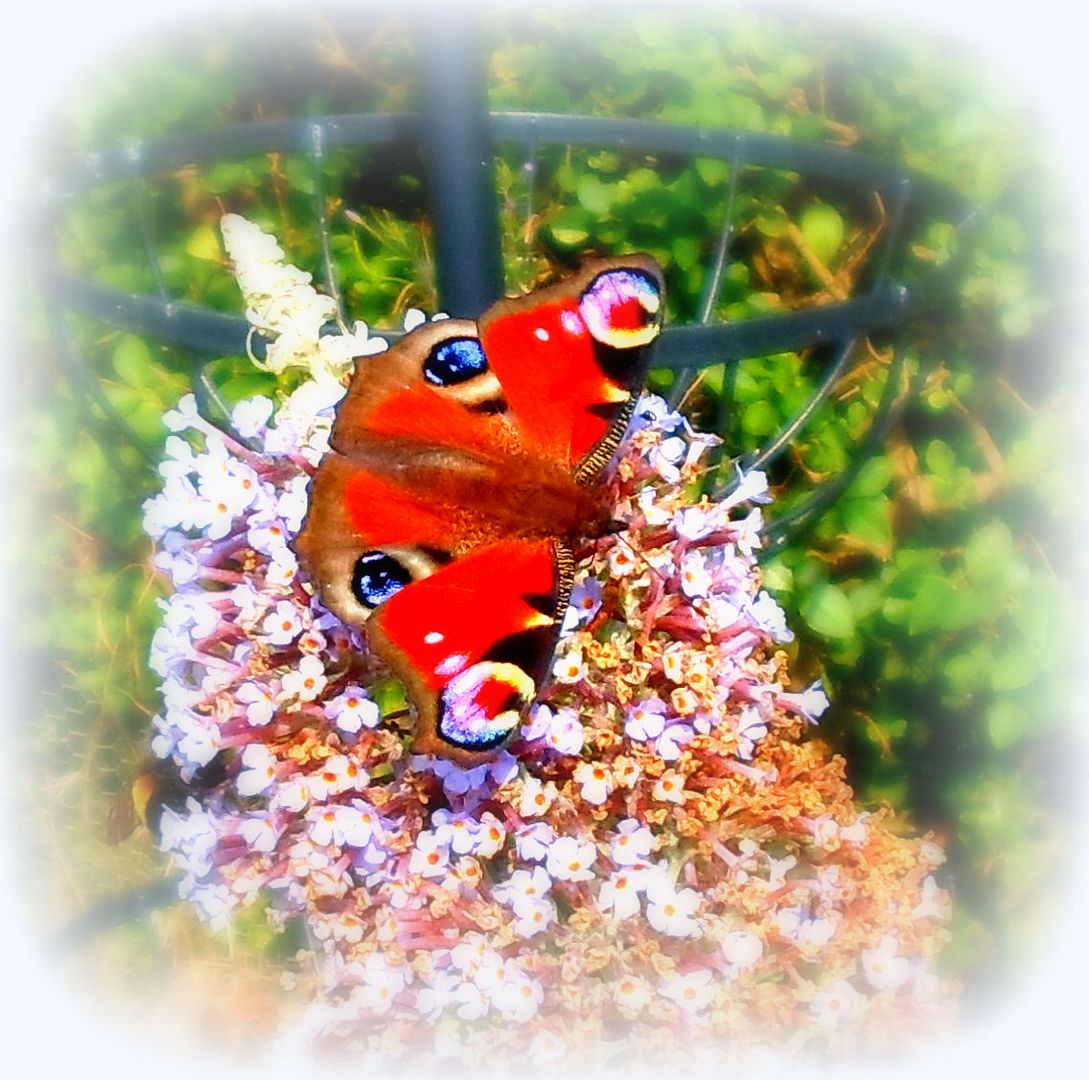 I love the butterflies which visit our garden in the summer time . . .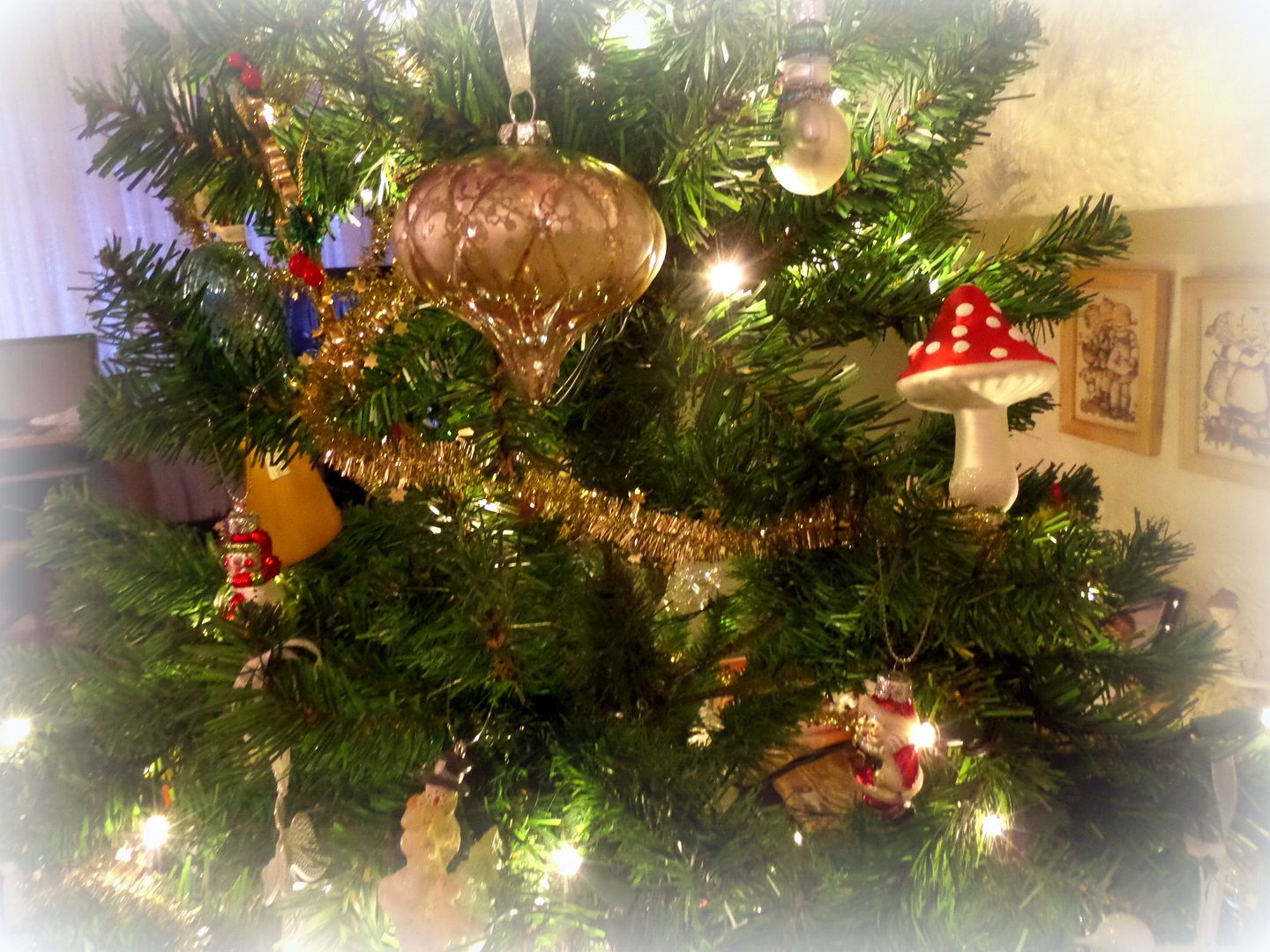 I love my Christmas tree at Christmas time . . .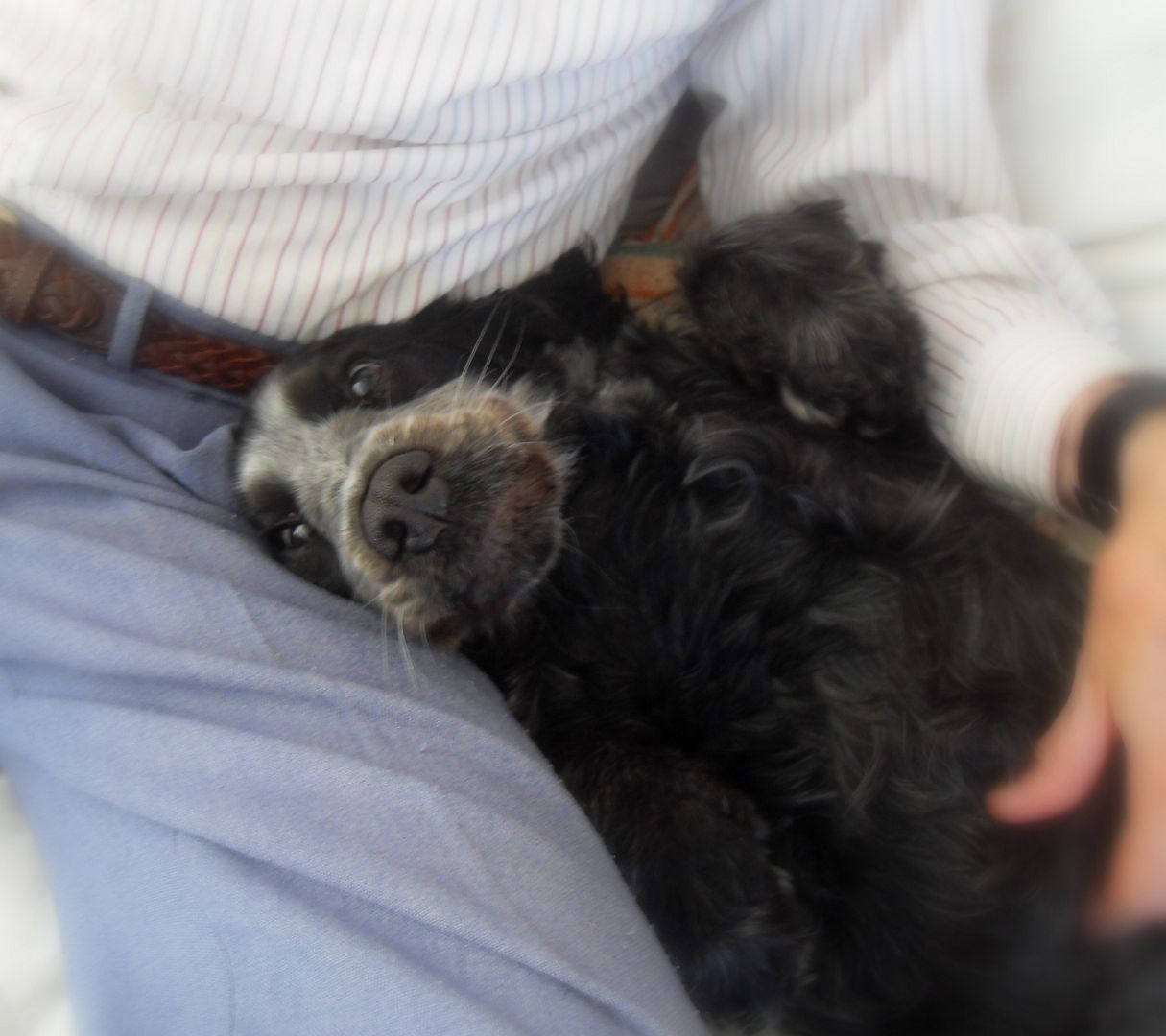 I love our little life . . .
The camelia bush outside our front door that blossoms every spring . . . the buds are already forming for next year.
And so, so, sooooooo much more.
I think it is easy sometimes to look at the small glimpses that people give us into their lives and their homes and to feel a bit envious of what we see. But then again . . . we don't really see the whole picture do we??? We only see what they want us to see,
when
they want us to see it. I doubt that the Pioneer Woman's home always looks so put together, and I bet even she doesn't always look so put together. Heck, I bet even Susan Branch's house can get messy from time to time. We don't get to see the messy stuff. Just the good stuff.
Even I have been guilty of that.
Nobody ever sees the laundry rack that is permanently filled with drying laundry and standing just outside our kitchen door in the dining area of the lounge. There's just nowhere else to put it. Or about a bazillion other things that are out of place. You only see what I want you to see and everything at its best.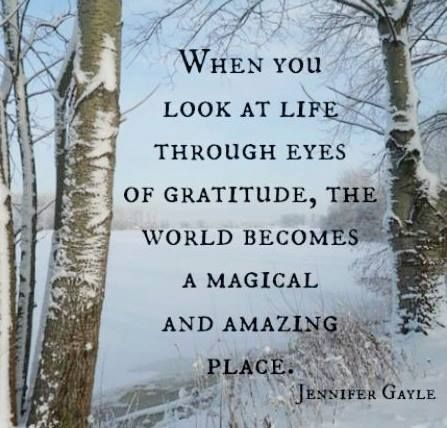 I guess it is all just a matter of perspective.
A thought to carry with you through today . . .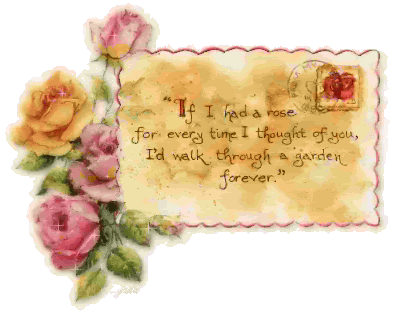 Its a picture one . . .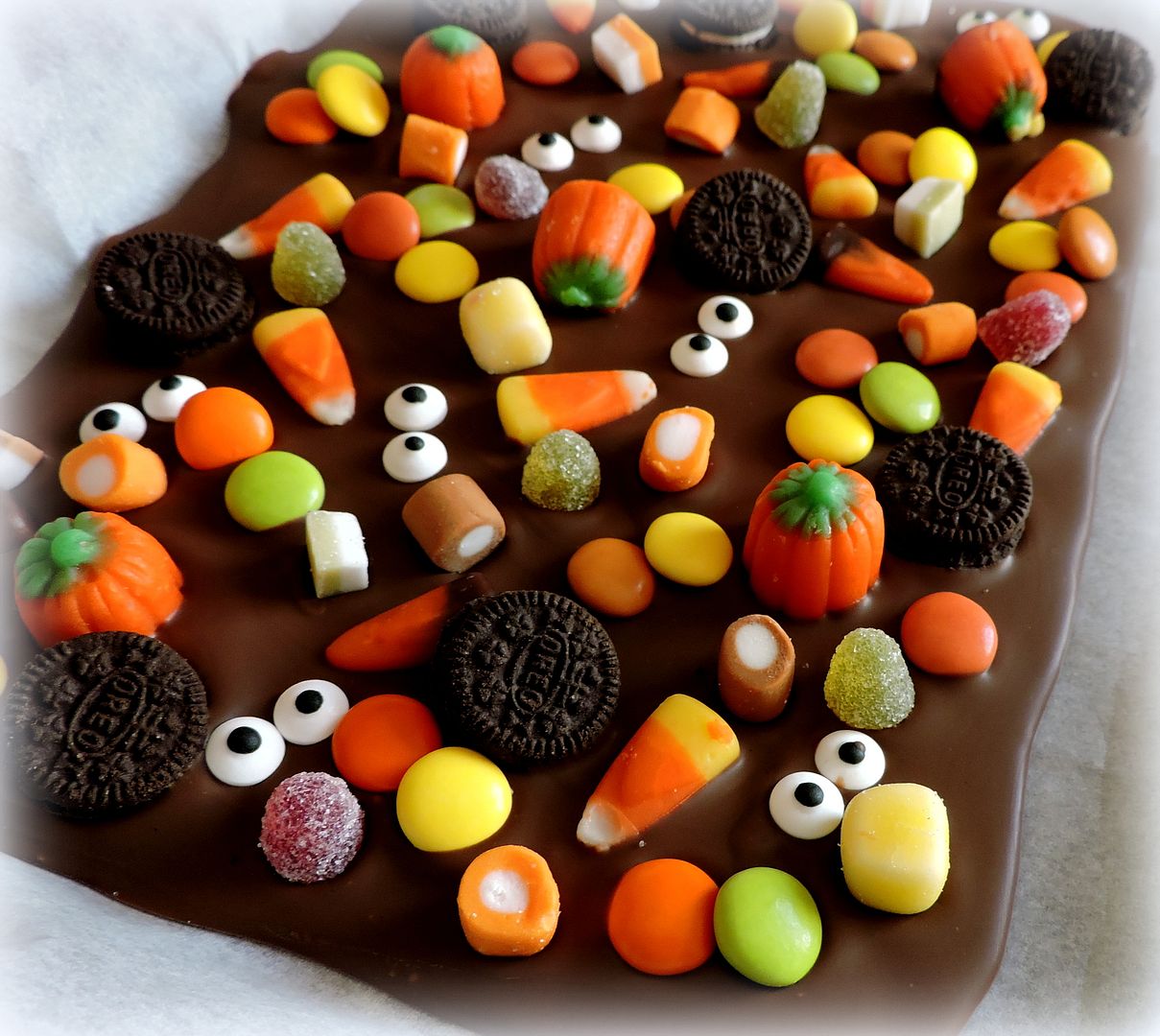 In The English Kitchen today there is
Halloween Bark
! Simple to make and a lot of fun!
Have a fabulous Saturday whatever you get up to! Be happy, stay safe and don't forget . . .
═══════════ ღೋƸ̵̡Ӝ̵̨̄Ʒღೋ ═══════════ ⊰✿░G░O░D⊰✿⊰L░O░V░E░S⊰✿⊰░Y░O░U░⊰✿
═══════════ ღೋƸ̵̡Ӝ̵̨̄Ʒღೋ ═══════════
And I do too!!