O
hushed
October
morning
mild,
Thy
leaves
have
ripened
to the
fall;
Tomorrow's
wind
, if it be
wild,
Should
waste
them
all.
The
crows
above the
forest
call;
Tomorrow
they may
form
and go.
O
hushed
October
morning
mild,
Begin
the
hours
of this
day
slow.
Make the
day
seem to
us
less
brief.
Hearts
not
averse
to being
beguiled,
Beguile
us
in the
way
you know.
Release
one
leaf
at
break
of day;
At noon
release
another
leaf;
One
from
our
trees, one
far
away.
Retard
the
sun
with
gentle
mist;
Enchant the
land
with amethyst.
Slow
, slow!
For the
grapes'
sake, if the
were
all,
Whose
leaves
already
are
burnt
with frost,
Whose
clustered
fruit must
else
be lost . . .
For
the grapes'
sake
along the
all.
~Robert Frost
October, October . . . there is so much to love about this month.
First of all it is the month of our October General Conference. Twice a year our church leaders and all of the membership of the church gather together to listen to and be inspired by talks from our leaders and others, and to be spiritually fed by their words and the music which is brought to us by church choirs. It is an opportunity for us to sustain their leadership and to feel like we are a part of something very special and very large. Oftimes we can feel like we are a small number of people as many of us live in countries and areas where the church membership is quite limited. It is nice to feel a part of a much larger group. It is nice to be uplifted, inspired and upheld in this way. Our General Conference is this weekend with talks beginning today and then continuing tomorrow. If you would like to more you can go
here
.
In Canada it is the month of Thanksgiving . . . I love Thanksgiving. I have so very many fond, fond memories of Thanksgiving pasts . . . time spent with much beloved family and friends. Good food and good company. A family time. Ohhh . . . my mother's stuffing. How I miss it. My mother's turkey too. For some reason the memory of her turkey always tastes much better than any turkey has ever or ever will taste. Funny how that goes . . . Canadian Thanksgiving is next weekend. I may try to do one here . . . but it will not be the same. It never is. I miss my family.
For me it is the month of pumpkin. Pumpkin pie. Pumpkin bread. Pumpkin cake. Pumpkin soup . . . carving pumpkins . . .
The month of Halloween and ghosts and goblins . . . the smell of burning leaves and burnt pumpkins. A special crispness in the air. Harvest moons . . .
Like Anne . . . I am so glad that I live in a world where there are Octobers.
A thought to carry with you through today . . .
⊰✿⊰⊰✿⊰⊰✿⊰⊰✿⊰⊰✿⊰⊰✿⊰⊰✿⊰⊰✿⊰
In my Autumn garden I was fain
To mourn among my scattered roses;
Alas for that last rosebud which uncloses
To Autumn's languid sun and rain
When all the world is on the wane!
Which has not felt the sweet constraint of June,
Nor heard the nightingale in tune.
~Christina Georgina Rossetti, An October Garden
⊰✿⊰⊰✿⊰⊰✿⊰⊰✿⊰⊰✿⊰⊰✿⊰⊰✿⊰⊰✿⊰
Spiritual Enlightenment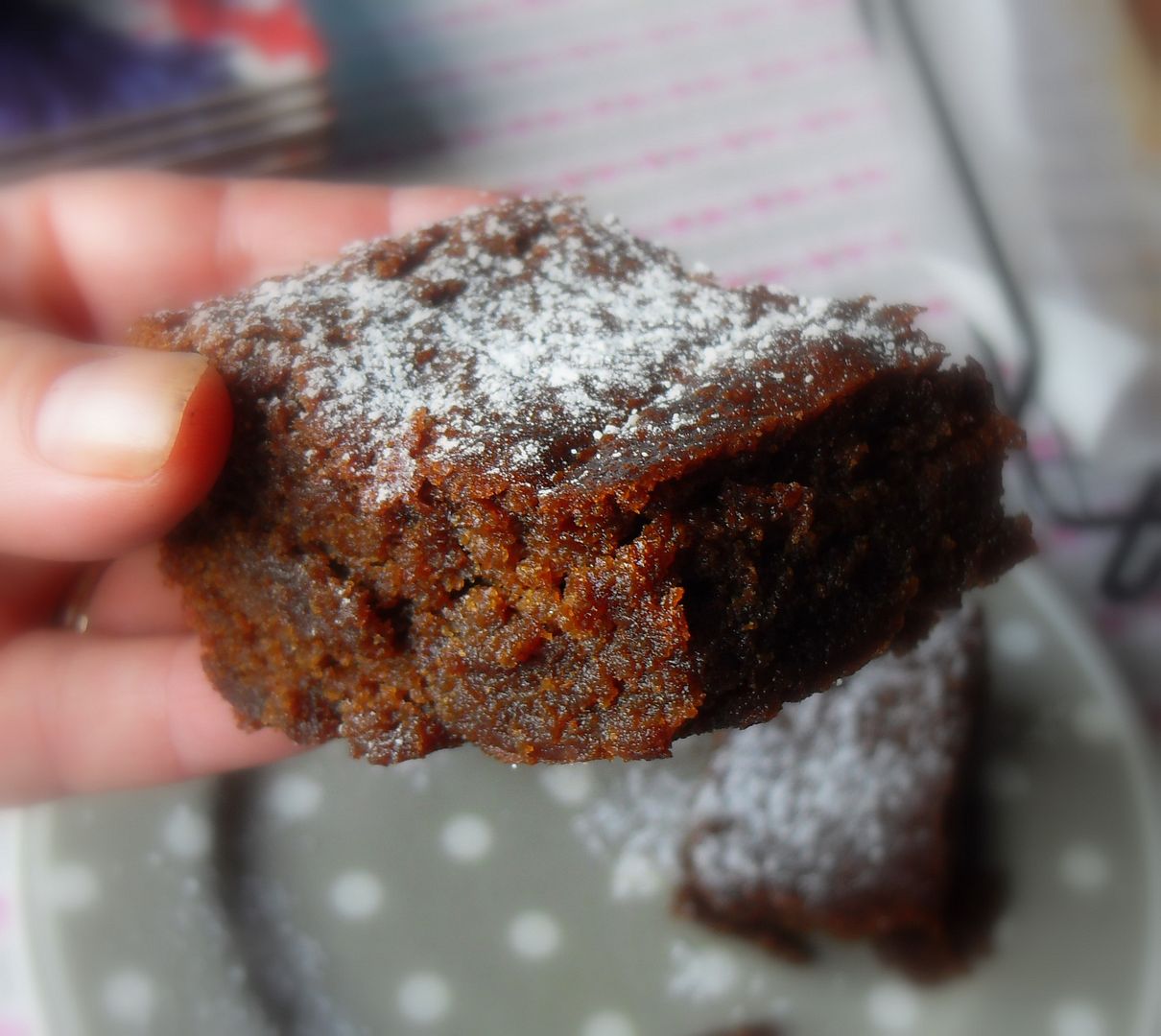 In the English Kitchen today . . .
Gingerbread Blondies
. Be still my heart . . .
Have a beautiful Saturday. May it be truly blessed. Don't forget!
═══════════ ღೋƸ̵̡Ӝ̵̨̄Ʒღೋ ═══════════ ⊰✿░G░O░D⊰✿⊰L░O░V░E░S⊰✿⊰░Y░O░U░⊰✿
═══════════ ღೋƸ̵̡Ӝ̵̨̄Ʒღೋ ═══════════
And I do too!!