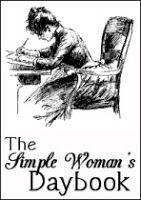 FOR TODAY, May 20th, 2014
Outside my window...
Things are looking pretty wet and a lot cooler after a thunderstorm rolled through here last evening. We haven't had a thunderstorm like that in a long time. The power flickered a couple of times, but that was all.
Thankfully Mitzie is never bothered by loud noises, thunder, lightening, or fireworks!
I am thinking ...
(✿◠‿◠) ❄。¨¯`*✲ ´*。.❄¨¯`*✲。。.❄¨¯`*✲。
"One of the most tragic things I know about human nature is
that we can tend to put off living while dreaming of some magical
rose garden over the horizon, instead of enjoying
the roses blooming outside our windows today."
~Dale Carnegie
Enjoying the roses that each day brings, here and now. I can remember my mother telling me about the year she got an orange for Christmas. It was during the depression and getting an orange was a very special thing. She put it inside her dresser drawer to save it for a special occasion and of course it rotted and she never ever got to enjoy that orange. If there is something special in your life that you are saving for a "special" time, don't procrastinate using it. TODAY
is
a "special" time. \it will
never
come again.
I am thankful ...
I was watching one of Oprah's Master Class programs which I had taped yesterday. The one with Stevie Nicks from Fleetwood Mac fame. Same old story. Talented person gets famous, gets addicted to drugs, gets well, sacrifices personal life for fame and fortune, etc. It was interesting of course. But I got to thinking, I am quite thankful that I am not famous. In order to be famous and get through that unscathed you must have to be a very special person. I also got to thinking how much I would enjoy this type of program highlighting ordinary people and what
they
have learned through life's experiences. Now that
would
be very interesting!
In the kitchen ...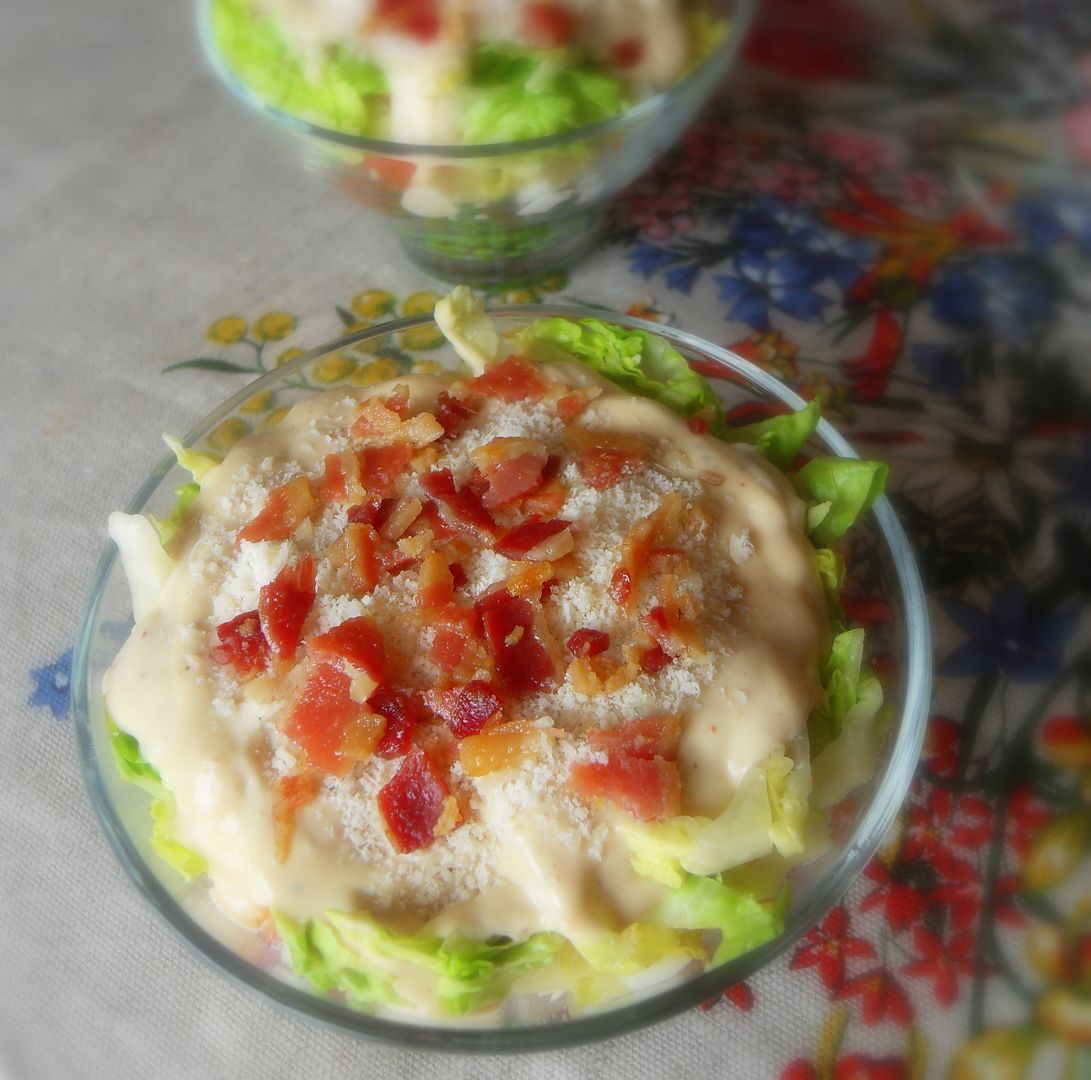 Chopped Salad for Two
. It was really warm yesterday and so I took the opportunity for a salad lunch. We often don't think about making the dishes we love smaller in size and so don't make them because they make too much and we don't want to waste anything. Any recipe can be cut down in size. It's not that difficult to do.
On my "To Cook" list ...
Strawberry French Toast Cannolis
from Rachel Shultz. This sounds really tasty!
I am creating ...
Adorable Smile blossoms from
Paging Super Mom
. These are adorable. What a brilliant way to highlight your child's photograph! Great end of year gifts for the teachers or for a special grandmom, etc.
Cupcake Liner Bouquets from
Project Nursery
. These are so sweet and simple. I love them!
I have a whole box full of cupcake liners in my cupboard that I will probably never use. This would be a great re-purpose for them. These bouquets would make great table decorations for birthday parties or showers too, Relief Society activities, etc!
Cupcake Liners as Gift Bow Carnations from
Martha Stewart.
I miss Martha Stewart. I used to watch her show religiously. She always had a lot of really good stuff on her program, for cooking, decorating, etc.
Cupcake Liner Birthday Wreath, from
Creative Jewish Mom
. This is made using cupcake liners and paper plates. I think it's just brilliant! Todd will be turning 76 on his birthday this year. Hard to believe. It would be nice to make one of these to decorate the door so that he feels like it is a special day!
Cupcake Liner Ribbons! Brilliant idea for scrapbooking, game prizes, etc. Found on
Too Stinkin Cute
.
Perhaps someone could enlighten me. What does Stinkin mean? I see it used a lot.
I am going ...
I think I am going to have to drop using this question. I used to be able to write down lots of places I was going, but it seems lately I am just going NOWHERE! We did have a friend ask us if we would like to go to Ireland with them for a week, but we don't have the money to pay for putting the dog into a kennel, let alone paying for half a cottage for the week, then food on top, petrol, etc. It shall remain a dream for now.
I am wondering ...
We had no internet for most of yesterday. It finally ended up that it was our modem that had stopped working, so Todd had to go and get a new one. (Why AOL doesn't provide a new one when the one you have stops working is a mystery to me.) Anyway, he went and picked up a new one at Curry's. It took us the whole rest of the day to get back on line. I think he made at least six calls to the tech people. You sit in a queue for so long and I am assuming you are paying for the call the whole time, then they tell you to do something, which also takes a long time because the line is really poor and noisy and inevitably the person you are talking to has a very thick foreign accent which is difficult to understand so each time they tell you something or you ask something, you need to repeat it five or six times. Then you have to call back again and again, until finally you get a person who tells you something which actually works. I am wondering is this done on purpose????? Do they make extra money each time you have to call???? Why can't they have people who actually speak proper English on the line???? (No offence to anyone meant, but it is very frustrating!)
I am reading ...
Paris Letters
, by Janice MacLeod
How much money does it take to quit your job?
Exhausted and on the verge of burnout, Janice poses this question to herself as she doodles on a notepad at her desk. Surprisingly, the answer isn't as daunting as she expected. With a little math and a lot of determination, Janice cuts back, saves up and buys herself two years of freedom in Europe.
A few days into her stop in Paris, Janice meets Christophe, the cute butcher down the street—who doesn't speak English. Through a combination of sign language and franglais, they embark on a whirlwind Paris romance. She soon realizes that she can't ever return to the world of twelve-hour workdays and greasy corporate lingo. But her dwindling savings force her to find a way to fund her dreams again. So Janice turns to her three loves—words, art, and Christophe—to figure out a way to make her happily-ever-after in Paris last forever.
I have just started reading this, last night in fact. I am enjoying it thus far!
Also reading . . .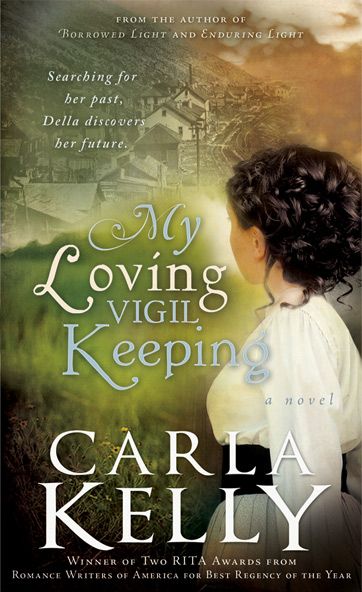 My Loving Vigil Keeping
, by Carla Kelly
To Della Ander's relatives, it seems like an absurd whim when the young educator accepts a contract to teach in Winter Quarters, a coal mining camp near Scofield, Utah. After all, she lives with a socially prominent family in Salt Lake City. Why teach in a place as hard as a coal mining camp, even if the Winter Quarters mines have an enviable reputation for safety?
It's no whim to Della. She yearns to reconnect with the life she knew as a child, before tragedy yanked her from a home equal parts ramshackle and loving. But when disaster strikes, what the teacher learns in Winter Quarters will change her life forever, and her heart. Based around the true events of the Scofield Mine Disaster of 1900, this suspenseful romance from award-winning and bestselling author Carla Kelly is sure to please longtime fans and new readers alike. Thrilling and heartfelt, it's a must-read. This is the third novel I have read of hers and I am truly enjoying it.
I am hoping ...
My sister, mother and father are travelling in to Halifax today as my mother has a hospital appointment. I am hoping and praying they have an uneventful journey in and out again. Also, yesterday was the day my daughter gave a presentation to Camilla, Duchess of Cambridge. I am hoping that somewhere, somehow I will be able to find a photograph of that. So far I am having NO luck with that whatsoever.
Makes me smile ...
People think animals are dumb and have no feelings, or are incapable of feeling. This is so not true. Animals surely have very deep feelings, especially the mother animals for their off spring. This tender photograph makes me smile as the love I see so vividly displayed. Maybe it is instinctual, but it is very evident to me.
I am learning ...
I think I learn something new each and every day. I think that its good to keep your mind open and to ask questions and to read a lot and be observant to everything around us.
Around the house ...
I am loving this beautiful mix of cushions. How very pretty and bright! From
Paris Hotel Boutique
.
These are gorgeous too, from
Seabold Vintage Market
.
Love, Love, LOVE! From
An Artful Adventure
.
Be still my heart . . . from
Vintage Rose Brocant
.
I am pondering ...
(¯`•♥•´¯)☆
*`•.¸(¯`•♥•´¯)¸.•♥♥•
☆ º ` `•.¸.•´ ` º ☆.¸.☆¸.•♥♥•¸.•♥♥•¸.•♥♥•
Stevie Nicks said in that program yesterday that she always knew she was going to be a rock star. Is this the power of positive thinking? I have always wanted to be an artist. Since I was a little girl. Maybe I need to start acting like I am already one.
A favourite quote for the day ...
`*.¸.*✻ღϠ₡ღ¸.✻´´¯`✻.¸¸.Ƹ̴Ӂ̴Ʒ..
(¯`v´¯)
`*.¸.*´Ƹ̵̡Ӝ̵̨̄Ʒ
¸.•´¸.•~♥♥♥~•.~
"Believe deep down in your heart that you are destined
to do great things."
~Joe Paterno
Again the power of positive thinking at work . . .
One of my favourite things ...
Vintage Clip Art. Actually I love Vintage anything . . . textiles, clip art, china, etc. It's all good.
A peek into my day ...
I think Mitzie thinks the sofa is hers. Our fault entirely. I did want a dog who could cuddle up next to me evenings so I could snuggle them. Most expensive dog bed ever . . . our sofa is.
⋱ ⋮ ⋰
⋯ ◯ ⋯ Take time to enjoy the small*´¯`.¸¸.☆
⋰ ⋮ ⋱ blessings in life.*´¯`.¸¸.☆
✿¸.•*¨`*•..¸✿ ✿¸.•*¨`*•..¸✿
╬♥═╬╬═♥=╬╬═♥╬╬═♥╬╬═♥=╬╬♥═╬
░░░░░░░░░░░░░ ░░░░░░░░░░░░░
Wherever you go and whatever you do I hope there's a wonderful day planned for you!
═══════════ ღೋƸ̵̡Ӝ̵̨̄Ʒღೋ ═══════════ ⊰✿░L░O░V░E⊰✿⊰✿⊰✿⊰✿⊰✿⊰░Y░O░U░⊰✿
═══════════ ღೋƸ̵̡Ӝ̵̨̄Ʒღೋ ═══════════