A few of the wow moments, or things I discover each week that tickle my fancy. I hope that they may inspire or tickle yours too!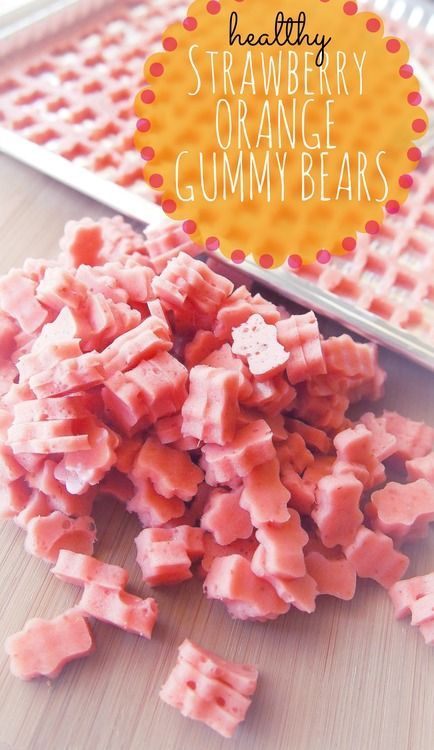 Homemade Gummy Bears. Healthy. No preservatives or artificial colours. All natural ingredients.
From a blog called
Undressed Skeleton.
I miss gummy bears.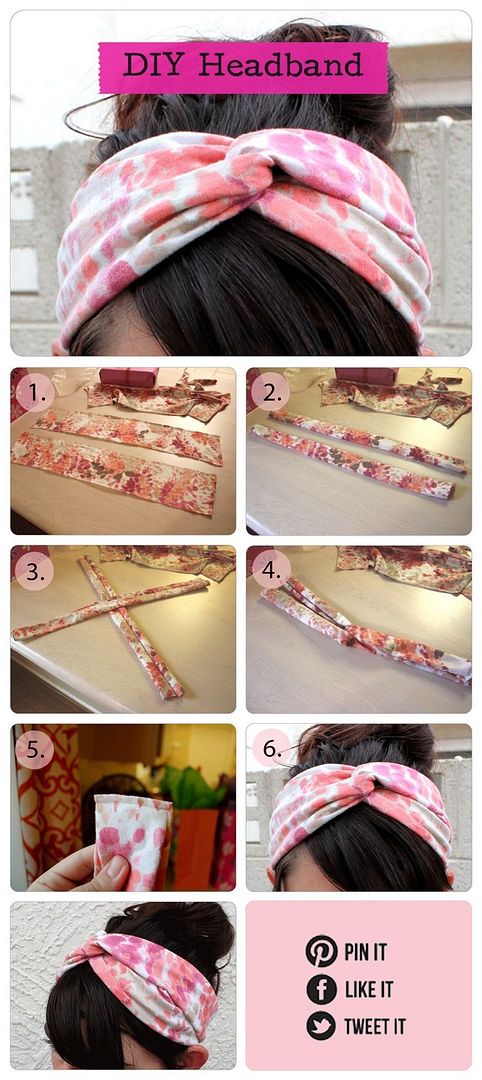 A DIY headband. This looks fairly easy to do. It's not just any headband, but a twisted Turban headband made from an old t-shirt. I found this on
Honeybee Vintage
. Great page.
I just love these tea towels with the prairie points. They are pretty and colourful and would be a great way to use up bits and bobs of fabric you have laying around. There is a full tutorial on
Lilluna.
They look fairly straightforward and easy to make.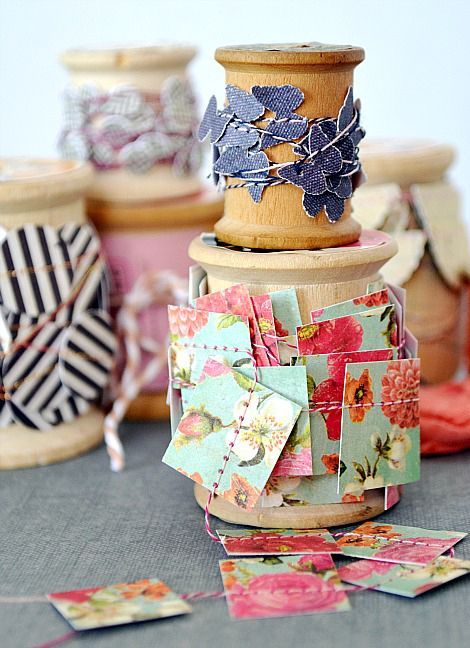 Paper Scrap Garlands. I love finding ways to use paper scraps. I throw nothing away. I have a whole box full of paper scraps and I always end up using every inch of them in some way. These papers are expensive and it's a sin to throw any of them out, even the little bits. You will find this and other gift wrapping ideas on
Crate Paper
.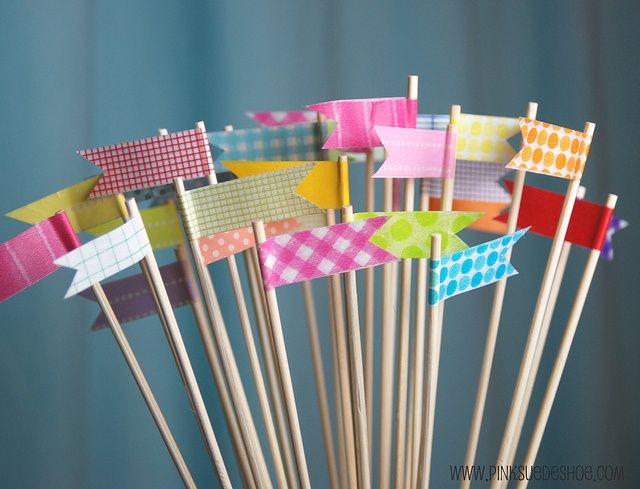 Washi Tape Flags. You could make these with skewers if you want tall ones, or toothpick if you want small ones. They would be a great way to decorate Birthday Cakes or Cupcakes, for themed parties, etc. Found on
Pink Suede Shoe
.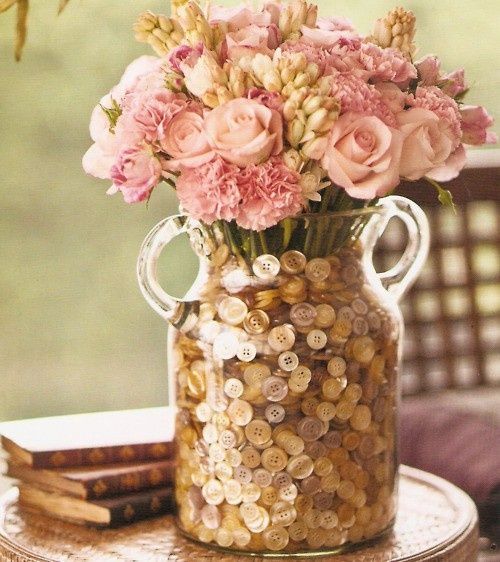 (
source
)
I love this floral arrangement. I would never have thought of using my button collection in such a way. This is a great way to get them out of the button box and on display. Not sure I would do a huge one. (I'd be too afraid of ruining my buttons!) But I think I could manage a small one!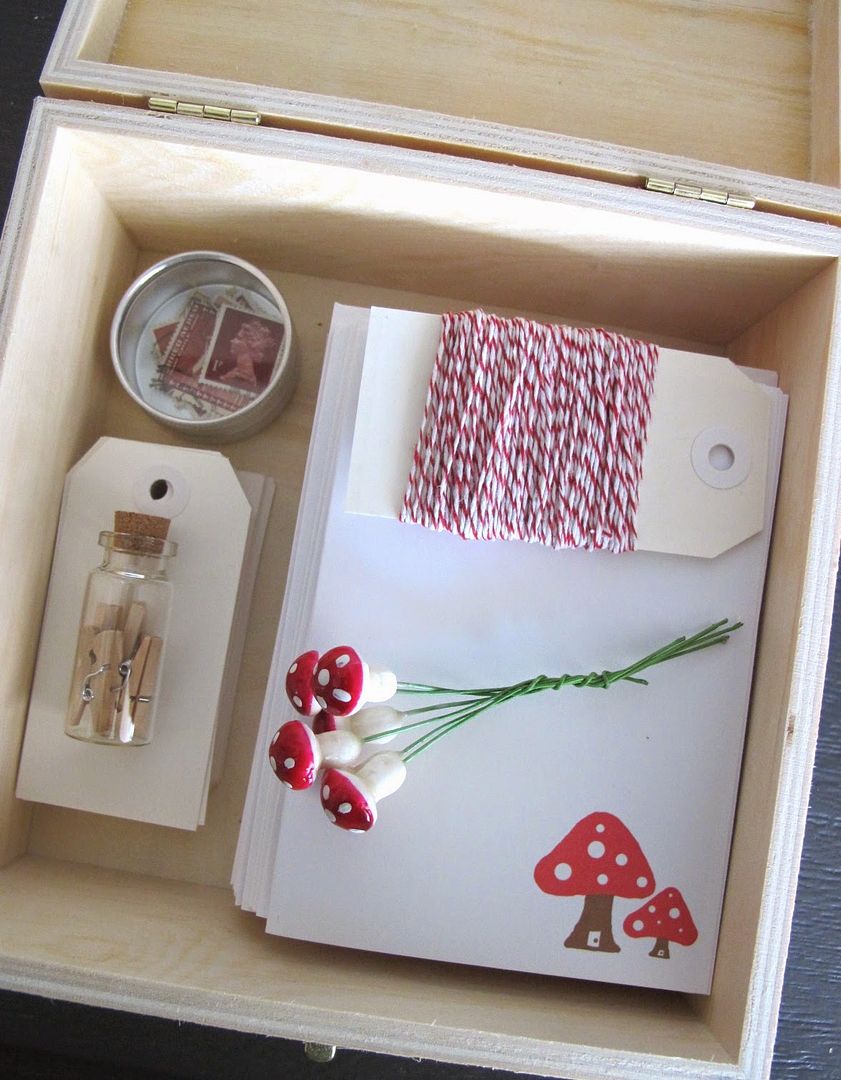 There are some really cute gift ideas here, on
Vintage Paper Parade
. I love that blog! There's a lot of cute things on that page. I don't know how people keep coming up with these novel ideas. I am always amazed at what I find!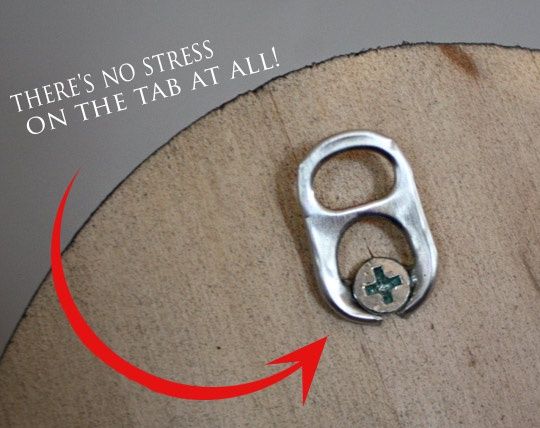 A new use for the tabs from the soda pop tins. Picture hangers! Found on
Apartment Therapy
. I would NEVER have thought of that! Genius!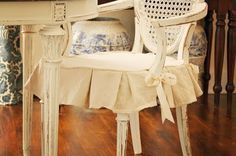 Dining Chair Slip Covers. I love these. There is a complete tutorial on
Miss Mustard Seed.
Great page too by the way! Our chairs are old chairs we picked up at a charity shop. Nothing wrong with them. They're solid wood, with rush seats. I think they would be lovely with the seats slip covered however.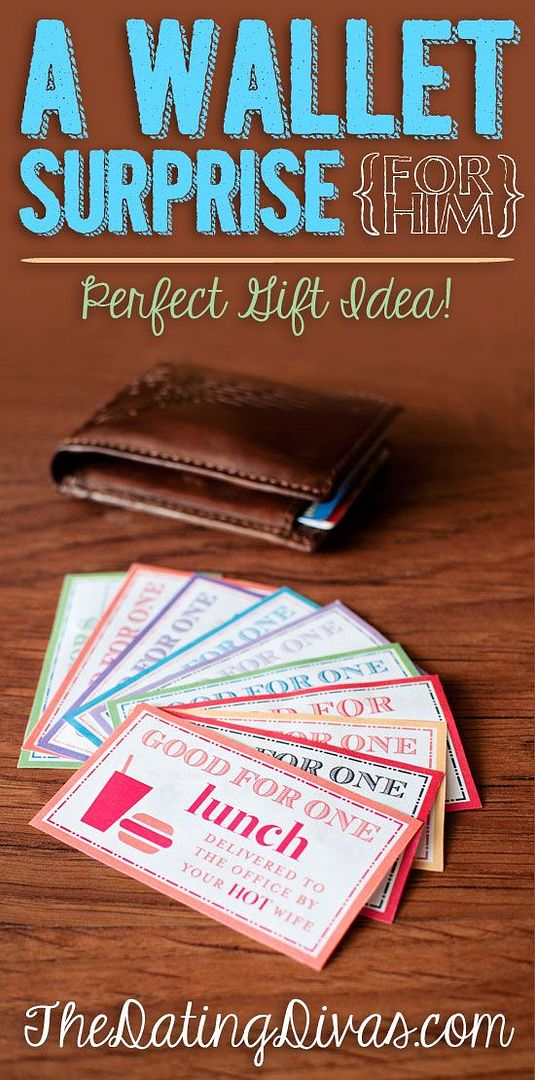 Have you checked out
The Dating Divas
??? You really should if you have a man in your life that you appreciate and want to show him how much in a unique way, or you just want to make your date nights a little bit more exciting. There is no end to the fabulous ideas on that page! I wish I had discovered date nights when I was earlier. You should NEVER stop dating the one you love!
And that is it for this week. I hope you found something there to tickle your fancy too!
A thought to carry with you through today . . .
┊ ┊┊ ┊┊ ┊ ┊┊ ┊ ┊
┊ ┊┊ ┊┊ ┊☆ ღ ƸӜƷ
┊ ┊┊ ┊★ه ƸӜƷ
┊ ┊┊ƸӜƷ ه
☆ღ

ƸӜƷ
"When the trees bow down their heads . . .
the wind is passing by."
~Christina Rossetti
(¯`✻´¯)
`*.¸.*✻ღϠ₡ღ¸.✻´´¯`✻.¸¸.Ƹ̴Ӂ̴Ʒ..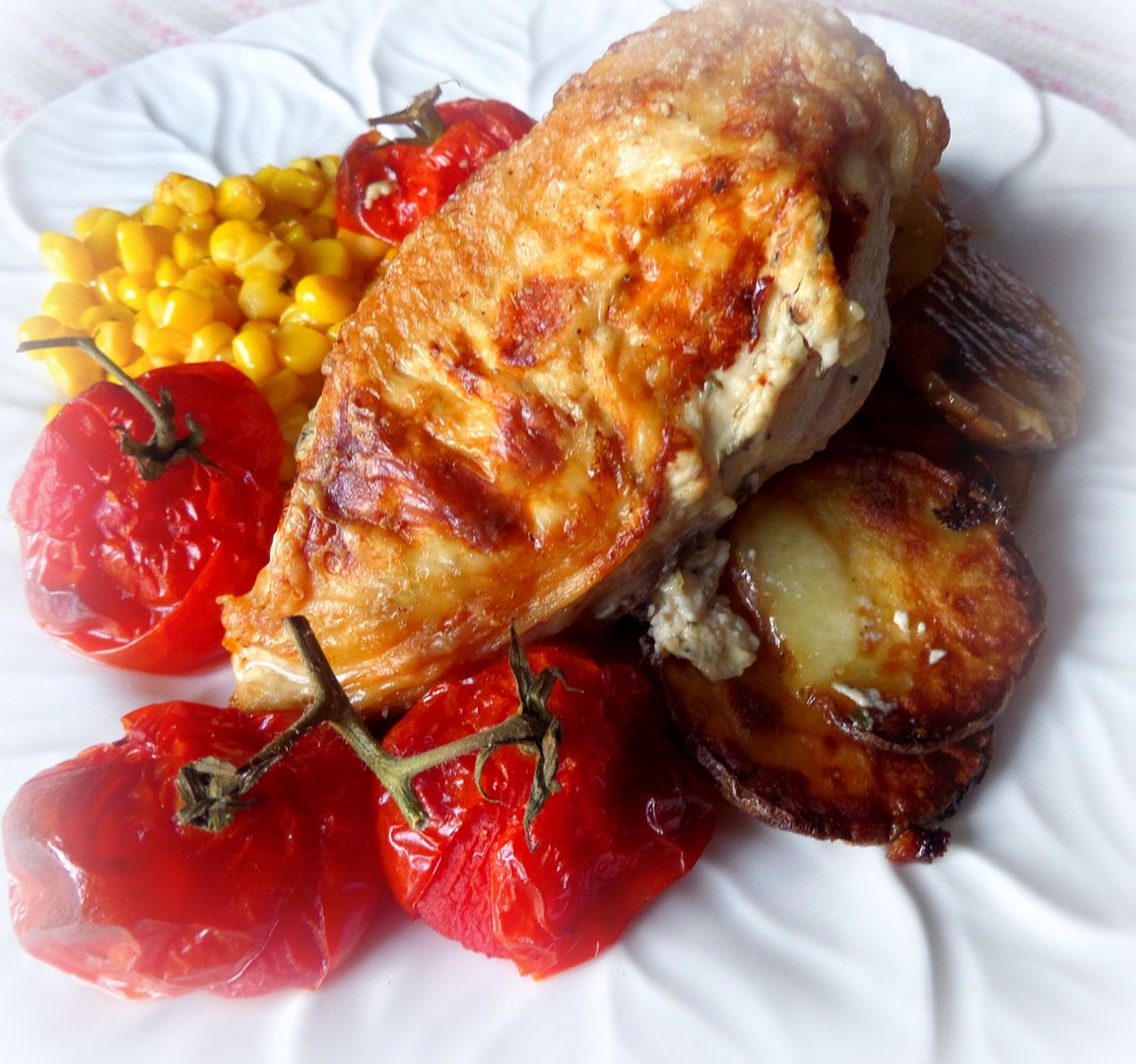 Cooking in The English Kitchen today . . . Cheese Stuffed Chicken with Roasted Potatoes and Cherry Tomatoes!
This week has just flown by! Have a wonderful Friday!
═══════════ ღೋƸ̵̡Ӝ̵̨̄Ʒღೋ ═══════════ ⊰✿░L░O░V░E⊰✿⊰✿⊰✿⊰✿⊰✿⊰░Y░O░U░⊰✿
═══════════ ღೋƸ̵̡Ӝ̵̨̄Ʒღೋ ═══════════