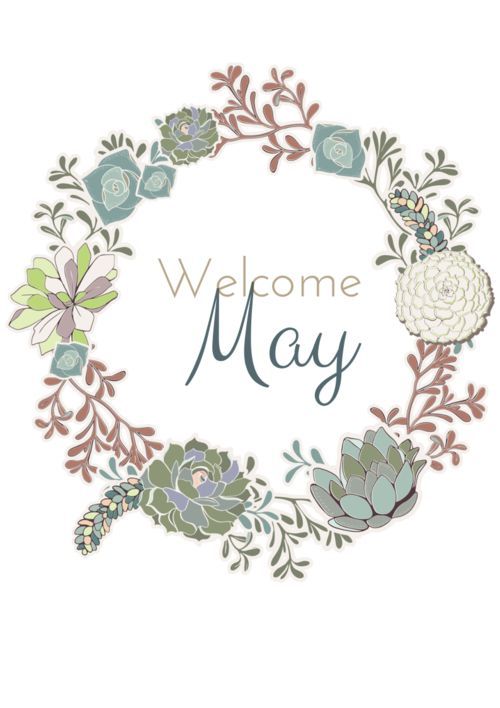 Once the showers of April are passed, we come into one of the most beautiful months of Spring . . . May. It is difficult not to be somewhat sentimental about May . . . I am always reminded of the words of Edna St Vincent Millay . . .
"I am waylaid by beauty . . . "
and that is May.
All through the long Winter months, this is what we have dreamt of . . . Spring. It comes and crowds you all at once, and there is little time to stand still with your thoughts . . . gazing at the wonders and marvelling at the miracles of nature which seemingly unfold before your eyes with each day that passes . . .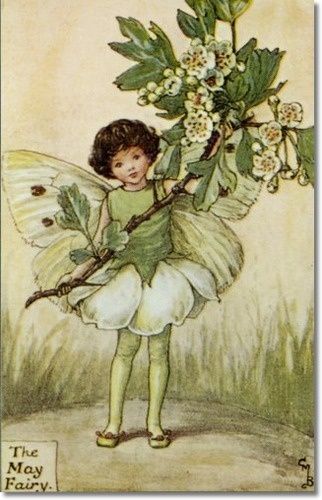 April brought the daffodils and crocus . . . primrose fair, but with May comes the onslaught of bluebells, lilacs, may flower . . . apple and cherry blossom . . . the air is filled with scent and the delicate shower of petals which each little whiff of wind brings down in a sweet, sweet storm of tender pink and pale white delights . . .
Yes . . . this is what I dreamed about beside the warm glow of the winter fire, during those bitter and bleak days of fog and frost and snow. This is what I pictured through the streaming rain splattered window panes of Winter . . . when it seemed that sunny days would never come again . . .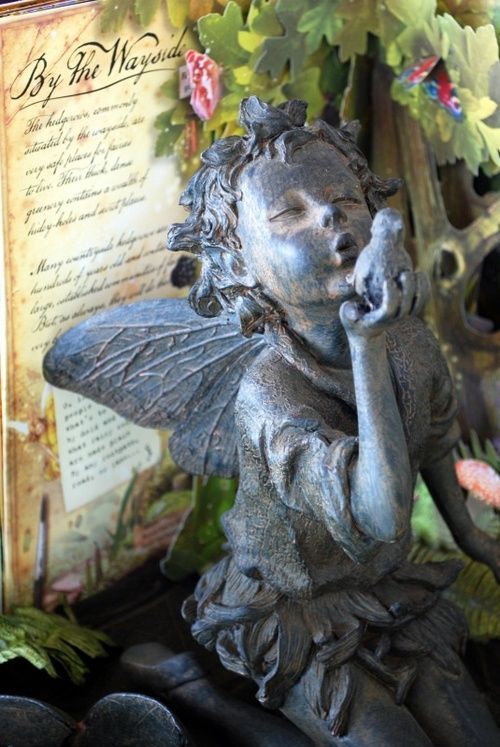 Lupins . . . rainbow-tinted all along the border bed . . . tulips massed in blazing groups of rose and red and gold . . . bouquets of purple scented lilac, heady and sweet . . . and never more so than after a gentle rain, for the rain falls gently in May, having lost the drive of April . . .
This . . . I longed for when clouds hung dark and grey . . . the glory of the garden as it awakens. With peonies and iris and wall flowers along the path way. This is the golden dream I dreamed . . . and now . . . it has come true . . .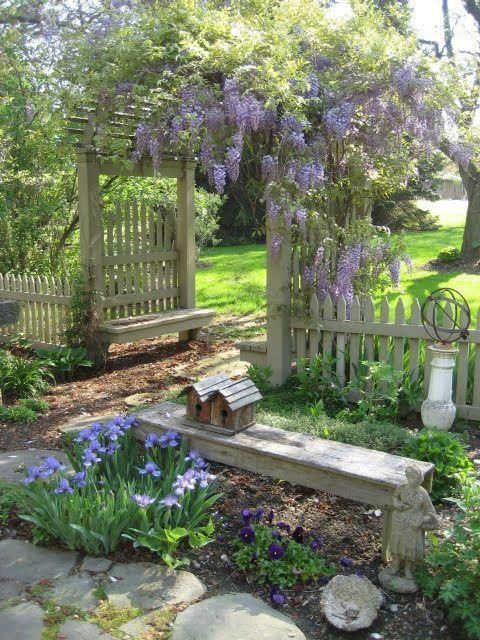 "Rough winds do shake the darling buds of May,
And summer's lease hath all too short a date."
~Shakespeare
Each day brings something new to the table of my dreams. A fresh awakening to my soul. And it doesn't matter if it is a treasure I have seen a thousand times before, each time it unfolds before my eyes is like a sweet, sweet gift, and I am seeing it all with eyes and heart renewed to the miracle that is the tide of Spring . . .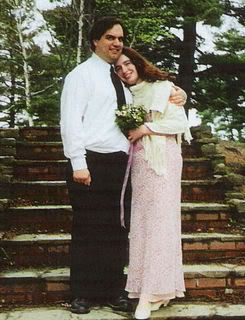 This is my son Anthony and the daughter of my heart, Anne . . . on their wedding day 15 years ago this next week. She carried a bouquet of Mayflowers. It was a sweet and simple occasion . . . held in the midst of a woodland, our only music that of the singing birds in the trees over head. It was actually a renewal of vows as they had gotten married in secret a year prior to that day, but that did not matter. It was a celebration of the love which they had and have for each other.
Please spare a thought and a prayer for this sweet young family today as they go through what they have to go through. The procedure which was originally supposed to take place earlier this week, was put off until today so that they could have time to prepare their hearts for what must be . . . and now what has always been a sweet, sweet month for them, a month of celebration is now tinged with the blush of sorrow.
But that is life. Along with all of the joy it contains there is also a measure of aching heart and falling tears. Were it not so the sweet would never be as dear . . .
A thought to carry with you through this day . . .
(¯`v´¯)
`*.¸.*´Ƹ̵̡Ӝ̵̨̄Ʒ
¸.•´¸.•~♥♥♥~•.~
~♥♥♥~•.~
~♥♥♥~•.~
"The tender mercies of the Lord are real,
and they do not occur randomly or
merely by co-incidence."
~Elder David A Bednar
`*✻ღϠ₡ღ¸.✻´´¯`✻.¸¸.Ƹ̴Ӂ
̴Ʒ
´¯`✻.¸¸.Ƹ̴Ӂ
̴Ʒ..
Cooking in The English Kitchen today . . .
Soy and Honey Glazed Chicken.
═══════════ ღೋƸ̵̡Ӝ̵̨̄Ʒღೋ ═══════════ ⊰✿░L░O░V░E⊰✿⊰✿⊰✿⊰✿⊰✿⊰░Y░O░U░⊰✿
═══════════ ღೋƸ̵̡Ӝ̵̨̄Ʒღೋ ═══════════
Be blessed this day . . .