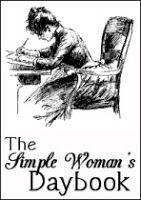 FOR TODAY February 26th, 2014
Outside my window...
The sun is rising in the east, or at least the light is. I don't know if it will shine today or not. Here's hoping! We could use some really dry weather and wind to help to dry up the ground.
I am thinking...
"The garden of the world has no limits
Except in your mind.
It's presence is more beautiful than the stars
With more clarity
Than the polished mirror of your heart."
~Rumi
Think beautiful thoughts.
I am thankful...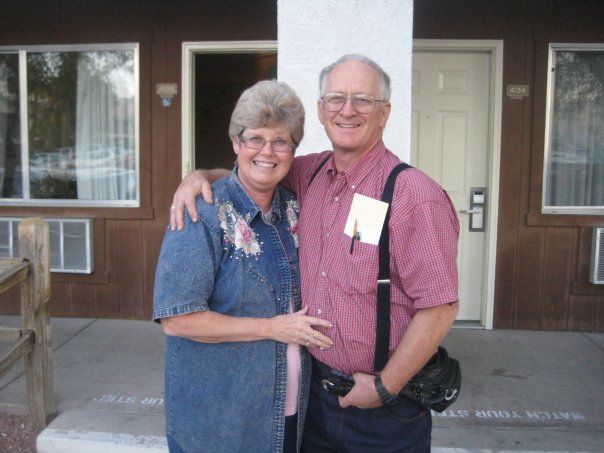 I am so very thankful for the good friends in my life. They mean the world to me. This is Lura. She is a dear sweet friend and still needs your prayers so very much. She had her gall bladder removed around Valentines Day, was sent home and was back in the hospital within a week with a severe infection and absess on her liver. After treatment, thinking she could go home, another CT scan showed it had gotten bigger. Please let us build a prayer chain and hold her up in our deepest most heart felt prayers for comfort and healing. I know she must be feeling very discouraged by now, although she remains upbeat. Let's get her back on the road to recovery, healed and home! I believe in the power of prayer.
In the kitchen...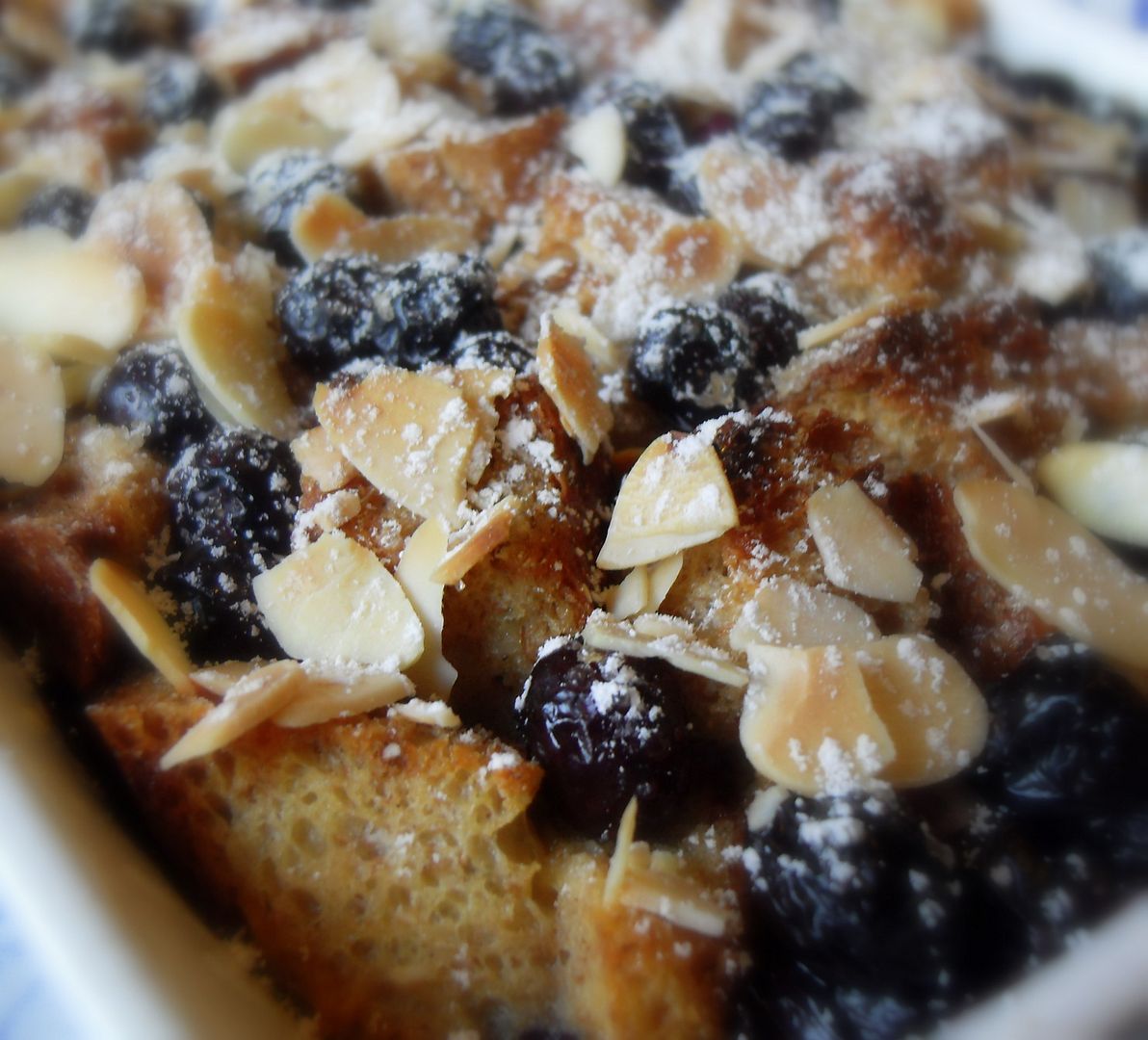 Baking in The English Kitchen this morning, a delicious
Blueberry and Almond Breakfast Bake
.
So very good! You know how much I love blueberries!
I am wearing...
White flannel nightie with pink trim and flowers on it, my brown shoes. Will I ever crochet those slippers? I sure hope so, but don't hold your breath on that one.
I am creating...
Are any of you familiar with that new ap for the iphone and ipad called Waterlogue? I got it the other day and have been having fun turning some of my photographs into watercolours. They would make brilliant cards for my own personal use.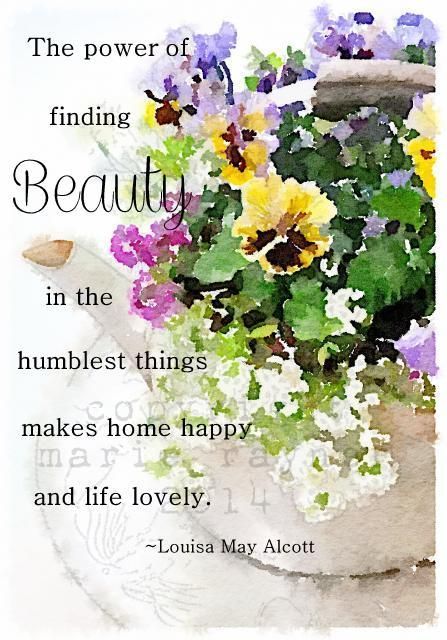 First I did this one. I was really pleased with how it turned out. It's such a fun ap!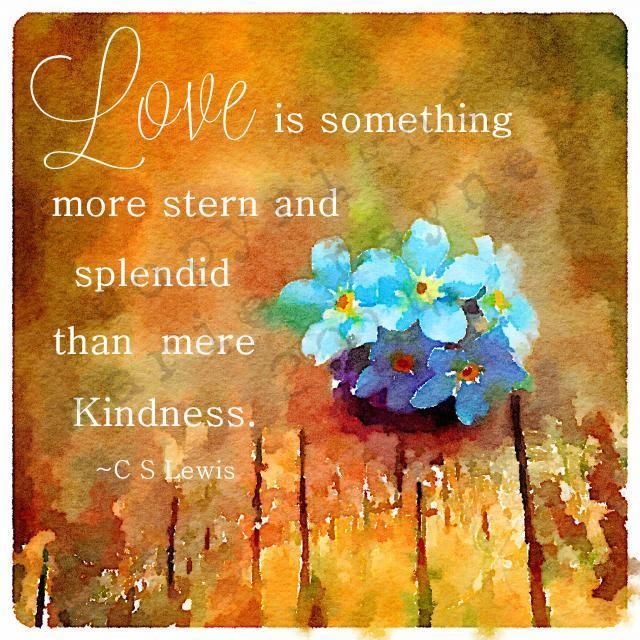 Next I did this one. I just love it. It's so much fun picking out quotes to put onto them. I love quotes anyways, and I love watercolours and photography. Combining the three is a lot LOT of fun for me!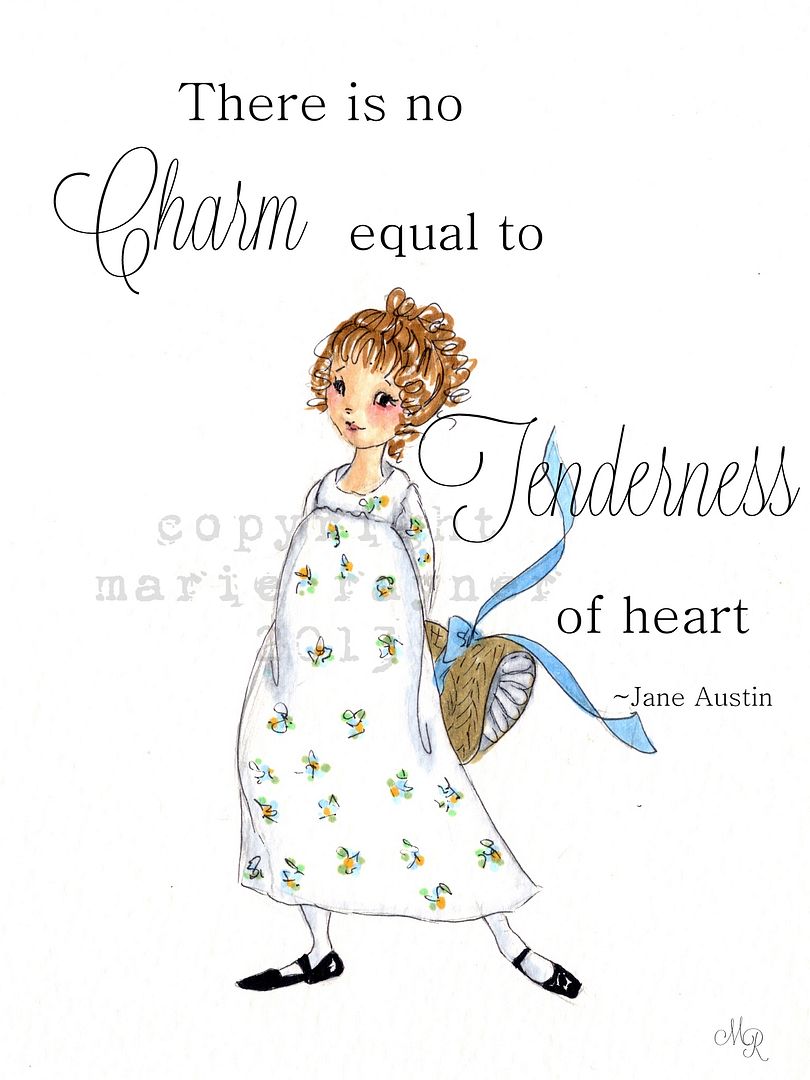 Then I did this little Austin-like girl. She just popped out and then I found the quote for her after. Normally it is the other way around. I find the quote first and
then
paint to fit it. It's not usual the painting happens first.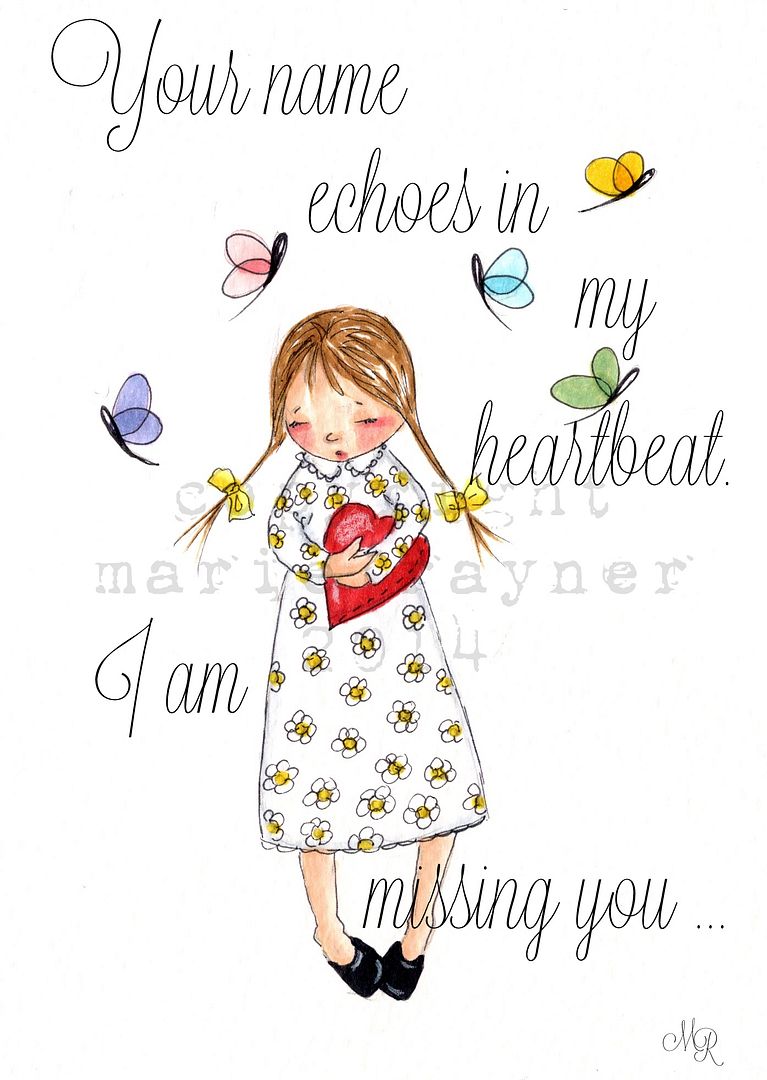 And then a little missing you girl. A nice sentiment I think. I do so enjoy painting little butterflies. Perhaps one day I will do a butterfly one with nothing but butterflies on it.
We shall see.
I am going...
Having my hair cut this morning. That came around very quickly. It doesn't seem all that long ago since I had it cut, but it was 7 weeks or so ago already. Next week it is Mitzie's turn. I like the cut when it is done, but my hair dresser always leaves my face etc. full of hair clippings and I can hardly wait to get home and wash them all off. It drives me crazy. I don't know why she does that. I need to remember to carry a wet one in the car so that I can wipe them off right after this time.
I am wondering...
It's a lot brighter out now than when I started this post. Is the sun going to shine? It looks dry so far!
I am reading...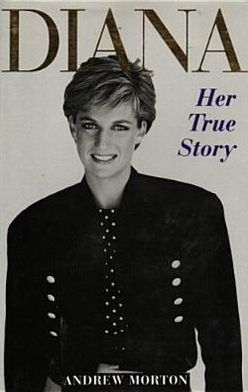 Diana, her true story
, in her words, by Andrew Morton
I had always admired the late Princess Diana. I can still remember exactly where I was when I heard that she had been in the car accident and how I felt when I learnt the next morning that she had died. Those moments have been thoroughly etched in my brain. I had always resisted reading about her, but then the other day I saw this in the Kindle store and downloaded it as it was not very expensive and I thought it would make for an interesting read.
So far the first chapter has been the most interesting part of the book for me, and I suspect that it will be the only really truly interesting part of the book. I am about a third of the way in by now and I have to be honest, Diana comes off as being vapid, boring and dull. A real whiner and not very intelligent. And supposedly these are her own words that are used in the book, except for Andrew Morton's additions which are set in brackets. I do not like this character which is being presented to me. She sounds very immature. It's just sad. I hope it improves or I don't think I will be finishing it. I loved Princess Diana very much, but I find myself asking, was this who she really was?? A dumb tragic blond with rampant bulimia and severe mental problems? It's just all so very, very sad and tragic. I am not sure about this. I am hoping that the strong woman I admired and looked up to emerges soon.
I find it also jumps around a lot. There doesn't seem to be much of a sequence to it. The Royals, if anything, come off much worse than she does, which may be it's only redeeming quality.
I am hoping...
Yes! The sun is shining! I am hoping that it stays all day!
☺
Makes me Smile...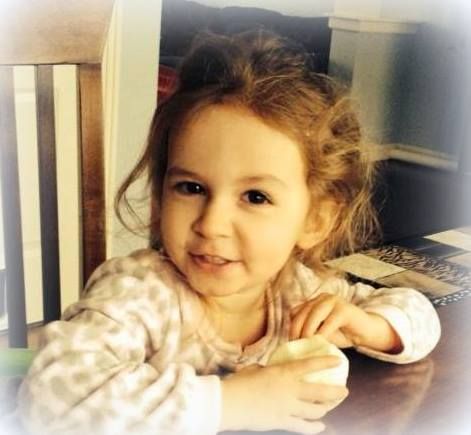 This photograph of Maryn always makes me smile. I can see so much of her character in it. The mischeviousness and intelligence in her eyes, that charming little smile. It makes me want to know what she is talking about because it looks like, whatever she is saying . . . it is something which I would really want to hear. I may be biased, but i think she is beautiful.
I am learning...
That the more I think I know it all . . . the less I really do!!
Around the House ...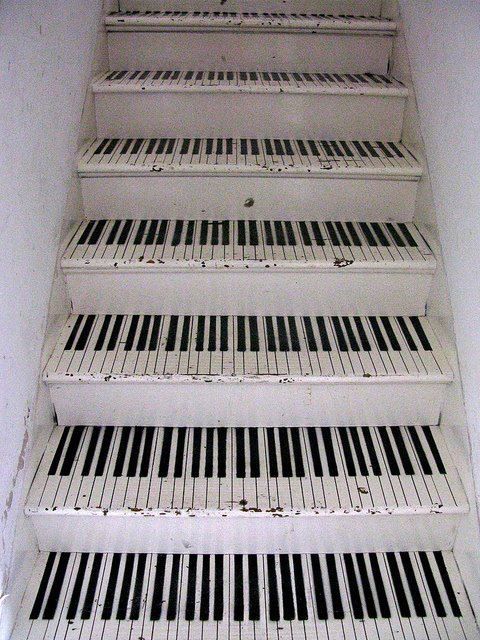 i know they are not real piano keys, simply painted ones, but it does make me smile to think of tip-toing and prancing up a stair case painted thusly. Oh, I know . . . my prancing days are long gone, but that doesn't stop me from imagining myself prancing up these stairs . . .
I am a bit of an enigma when it comes to such things. I love, LOVE colour and then I see a picture like this and I fall in love with it. Shades of white. Is there such a thing as shades of white? I don't know. I am in love with those mirrors, and the pristine beauty of this room.
Can you imagine having a conservatory this size and shape? I know! Isn't it magnificent! It looks and feels like a cathedral to the sun!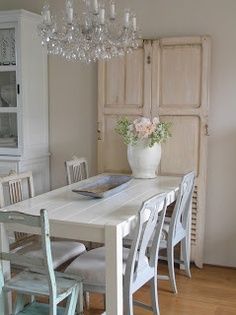 And yet, at the same time I quite simply adore the simplicity of this dining area.
Yes, I think I am an enigma.
I am pondering...
"The place where you are right now, God circled on a map for you."
~Hafiz
What is that called? Divine something or other, this idea that we live the lives we chose to live prior to our coming to this earth. I am not sure about that. I think we certainly may have chosen to develop certain strengths and overcome certain weaknesses . . . but the rest is all a bit of a mystery. I mean, given the choice, who exactly would choose to be born in a mud hut, living in extreme poverty in a third world country? Perhaps they are the choicest spirits of all . . . if they did indeed choose that, instead of us who chose the easy way.
A favorite quote for today...
`*.¸.*✻ღϠ₡ღ¸.✻´´¯`✻.¸¸.Ƹ̴Ӂ̴Ʒ..
(¯`v´¯)
`*.¸.*´Ƹ̵̡Ӝ̵̨̄Ʒ
¸.•´¸.•~♥♥♥~•.~
The flower that follows the sun does so even
on a cloudy day.
~Robert Leighton
One of my favorite things...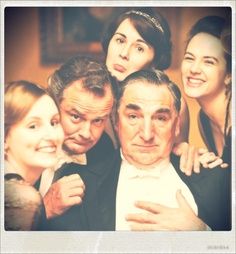 Downton Abbey. Need I say more?
A few plans for the rest of the week:
I am going to a pot lunch lunch with the girls tomorrow. It will be nice to get out and about. I don't think men are quite as sociable as women, but
I could be wrong about that. I have a LOT of work to do for the cooking blog, so I must get all of that done. And I have some art work to do for someone as well. So pretty busy.
A peek into my day...
One is most lucky if they can always feel that their husband is courting them. I am a lucky woman, yes indeedy.
⋱ ⋮ ⋰
⋯ ◯ ⋯ Take time to enjoy the small*´¯`.¸¸.☆
⋰ ⋮ ⋱ blessings in life.*´¯`.¸¸.☆
✿¸.•*¨`*•..¸✿ ✿¸.•*¨`*•..¸✿
╬♥═╬╬═♥=╬╬═♥╬╬═♥╬╬═♥=╬╬♥═╬
░░░░░░░░░░░░░ ░░░░░░░░░░░░░
Wherever you go and whatever you do I hope there's a wonderful day planned for you!