"After clouds, the sunshine,After the winter, the spring,After the shower, the rainbow . . .For life's a changeable thing."~Helen Steiner Rice
Yesterday was a cold blustery rainy day, not nice at all. We ended up having to to out despite the horrid weather because Todd somehow broke the pin that plugs into his laptop and charges it. I don't know how he managed to do that, but he did. We ended up having to go to the local Curry's to replace it. Neither of us was very happy about it. Those things are expensive and it was just an extra expense that we don't really need at the moment. He needs his computer though as all of his church stuff is on it and he wouldn't have been able to access any of it without the computer. These things happen . . . it can't be helped.
It was the first day I had been out of the house since church last Sunday. I am becoming a hermit I think! I just don't like this horrible weather and yes, I am cocooning. Staying all warm and cosy inside. When we got to the car park of the Curry's the first thing I noticed was that someone had stolen the astro-turf from one of the parking island thingies. I remember thinking about that and grumbling about it to Todd. People amaze me . . . they will steal anything it seems. Then I looked up in the sky and right over the Costa Coffee Shop was a beautiful rainbow, spreading across the sky in a beautifully coloured arch, complete. It was not just one end of it and part of the middle, it was the whole thing, and it was stunningly beautiful, and I thanked God for the gift of a broken plug that got me out of the house so that I would not miss it.
Life is like that sometimes. Sometimes you get the cherries. Sometimes you get the pits . . . and sometimes . . . you get them together. ☺
My daughter posted this picture of Maryn yesterday enjoying a bedtime story from her Uncle Mark. I cropped him out of it just in case he didn't want the whole world to see it. The name of the book is "I Love You Stinky Face," It looks like she is having the time of her life. It did so warm my heart. I wish so much that I could read her a story like that with her on my lap and smiling. These things I miss . . . I did have that one afternoon on the day I came back to the UK last year, spent at their house where she and I got to play together in her play room. She has a lot of toys and we were pretending that she was cooking and I had one of her stuffed toys and she kept bringing whatever she had cooked over to me, and I would eat it and say . . . "More! More!!" Just like the cookie monster. It was fun and I enjoyed every minute of that special time. Every once in a while I take that memory out and hold it in my hands and it makes me feel all warm inside.
Family it is everything.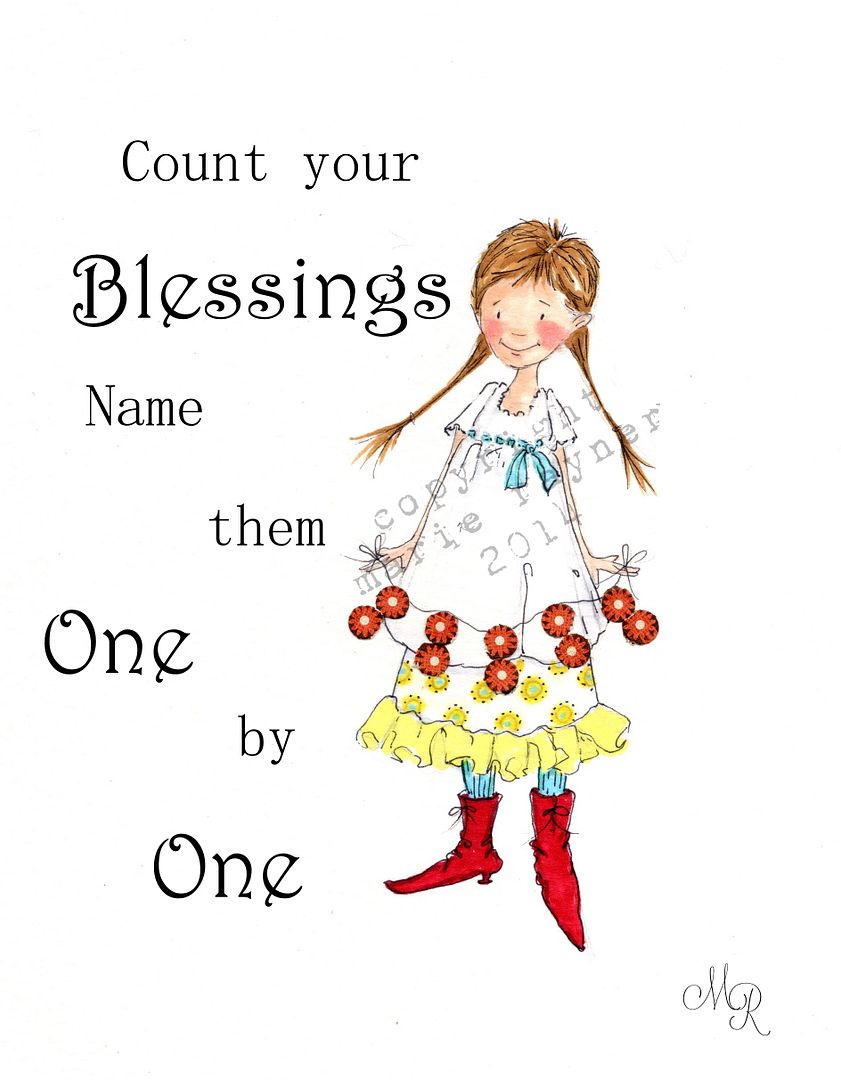 This is a little piece I came up with yesterday afternoon. It wasn't supposed to be this at all. I had found a quote which said "Well behaved women rarely make history." And so I started out to paint a bit of a rebel, but by the time I got her finished it spoke something else to me and and I went with that. This is a hymn we sing at church called Count Your Blessings.
"When upon life's billowsyou are being tossed,When you are discouraged,thinking all is lost.Count your many blessings,name them one by oneand you will be surprised at what the Lord has done."
There is always, always something to be grateful for . . . rainbows over car parks, remembered moments with loved ones . . . and a heart that is able to see and cherish both.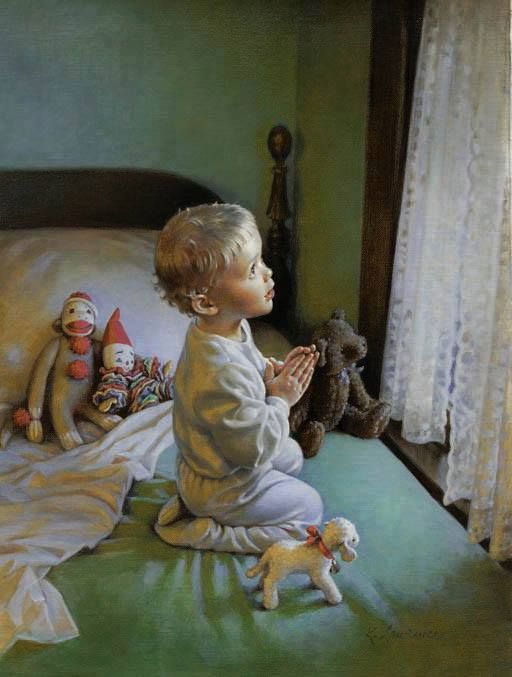 A thought to carry with you through today . . .
¸.✻´´¯`✻.¸¸.Ƹ̴Ӂ̴Ʒ.. ♥♥
¸.✻´´¯`✻.¸¸.Ƹ̴Ӂ̴Ʒ.. ♥♥
When you find peace within yourself,
you become the kind of person
who can live at peace with others
~Peace Pilgrim
¸.✻´´¯`✻.¸¸.Ƹ̴Ӂ̴Ʒ.. ♥♥
¸.✻´´¯`✻.¸¸.Ƹ̴Ӂ̴Ʒ.. ♥♥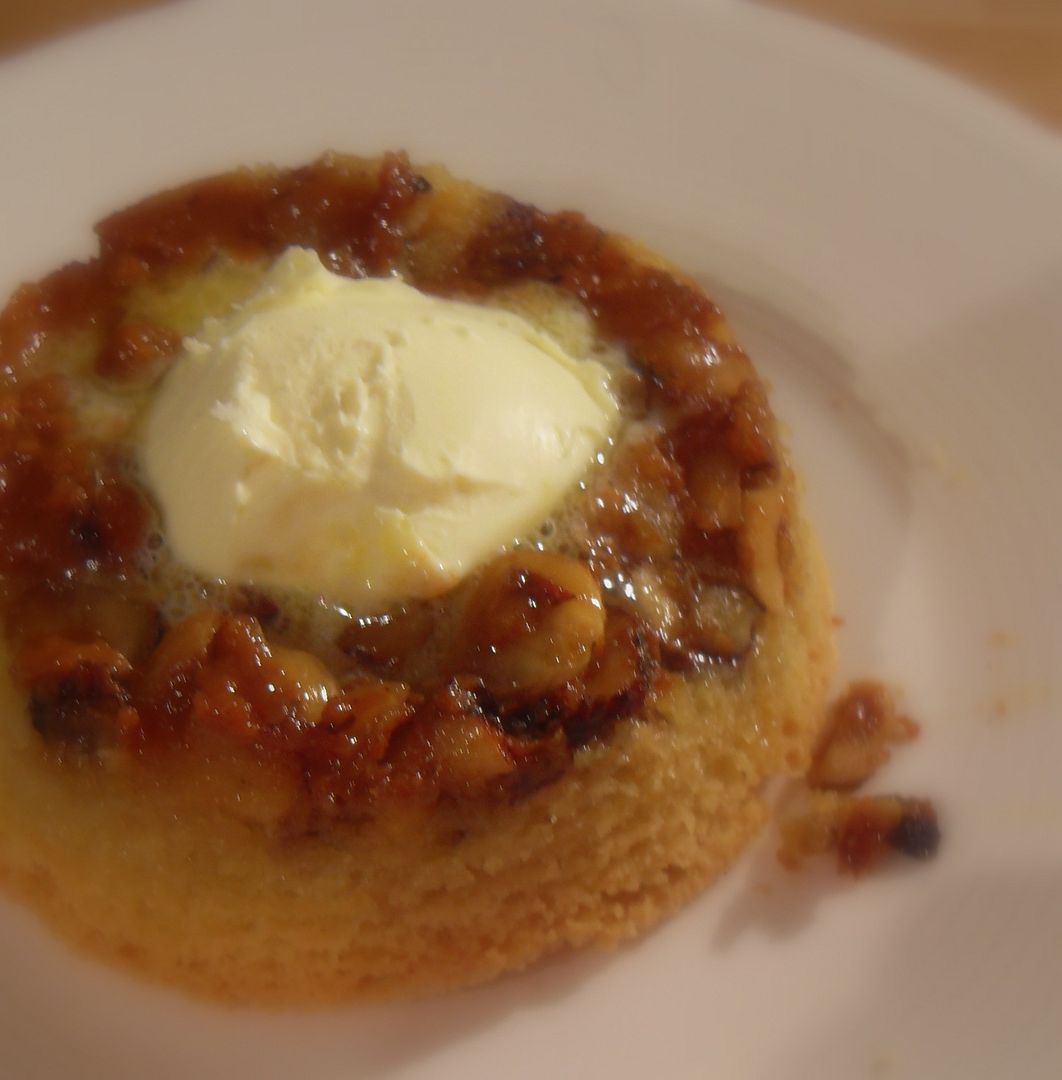 Baking in The English Kitchen today . . .
Pear and Almond Frangipane Cakelettes
.
May your day this day be blessed with lots of small and soul enriching moments.