A few of the wow moments, or things I discover each week that tickle my fancy. I hope that they may inspire or tickle yours too!A few of the wow moments, or things I discover each week that tickle my fancy. I hope that they may inspire or tickle yours too!
I love fonts. I use them a lot with the wording on my art work and it's even better when they are free fonts. There is no end to resources for free ones on the net, but I found these and I really like them. You can find the links to download them
here
at 7th House on the Left. What a cute couple they are. My favourites are the Lavanderia and American Typewriter.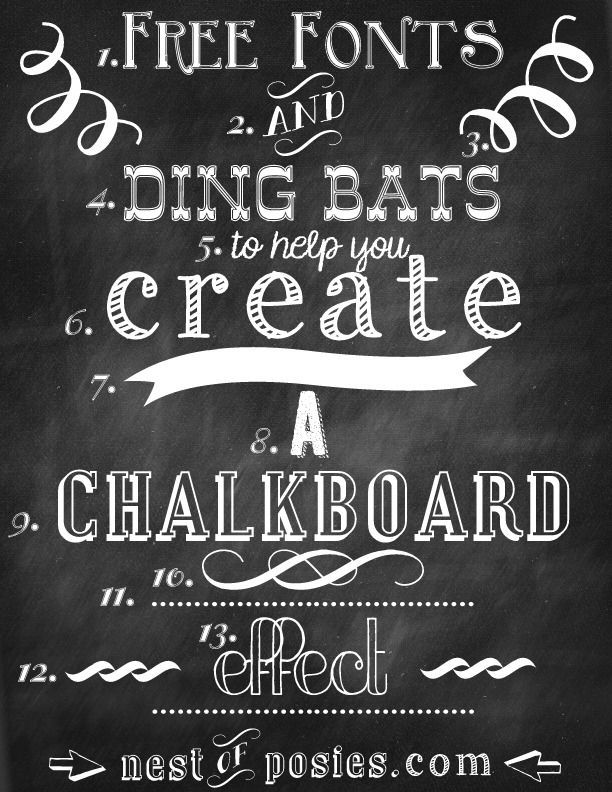 While I am at it, if you are a fan of the chalkboard look, you can find some great chalkboard fonts at
Nest of Posies
!
How to turn simple tin cans into pretty vases for the home. In fact there are 50 different ways to repurpose tin cans for use in the home on this fab page,
By Stephanie Lyn
. There are some really gorgeous ideas there. I may use a few of them myself!!
No less than 30 ways to repurpose old windows and doors. There are some really brilliant ideas on this page. I love the greenhouse made from nothing but old windows. People are so brilliant. Check it out on
Architecture Art Design
.
Debbie Macomber's Cedar Cove Series of books. I have fallen in love with them, and what's more there is even a television series starring Andie Macdowell. It's on the channel 5 USA (sky 174, Virgin 195. Freeview 47 and Fsat 129) at five pm on Sunday afternoons! It's brilliant and makes a great change from all of those shows out there these days that are filled with violence, gratuitious sex, nudity, swearing, etc. We love it! (Well, Todd kinda loves it. He's a man and this is very chick oriented.) The books are wonderful as well. Sigh . . .

Make your own veggie flowers! Wouldn't these be fab when you are serving dips and veggies? I can see it being a great way to get squeamish kids to eat some veggies, and they would make brilliant garnishes, not to mention being really cute.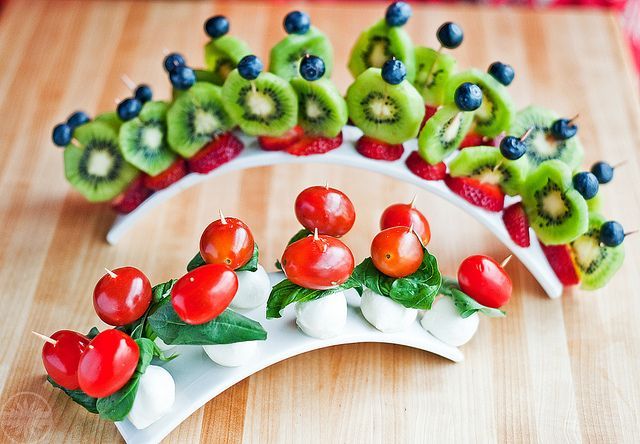 In fact, look at all of these stylish H'ors D'ouevres that I found on
Serendipity Mommy.
You would need to have those very interesting looking holders, or maybe you could improvise with something else. I think the idea is solid, and very attractive.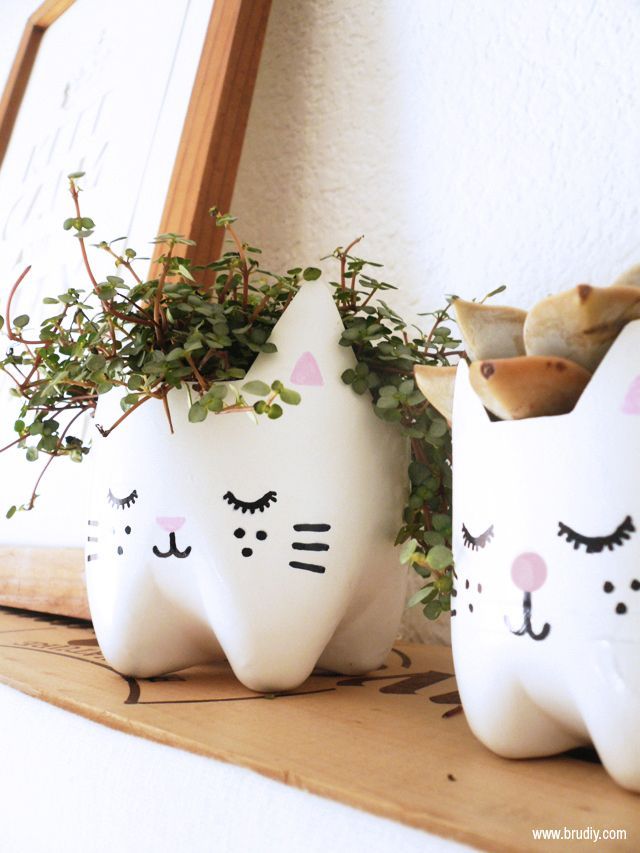 Look at these adorable plant holders from
brudiy.com
. I think they are so sweet. They are made from large 2 litre plastic pop bottles. People are just so creative and smart. I would have never thought of anything like this, but now I've seen it, the possibilities are endless!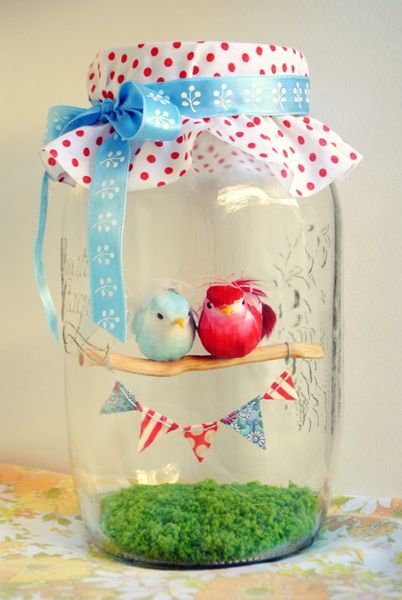 A cute little Love Birds Diorama from
House of Humble
. There is a complete tutorial on the page. I think it is just adorable. I wish I had seen it earlier. It would have made a fab Valentines Day Gift for Todd. Nevermind . . . there is always next year!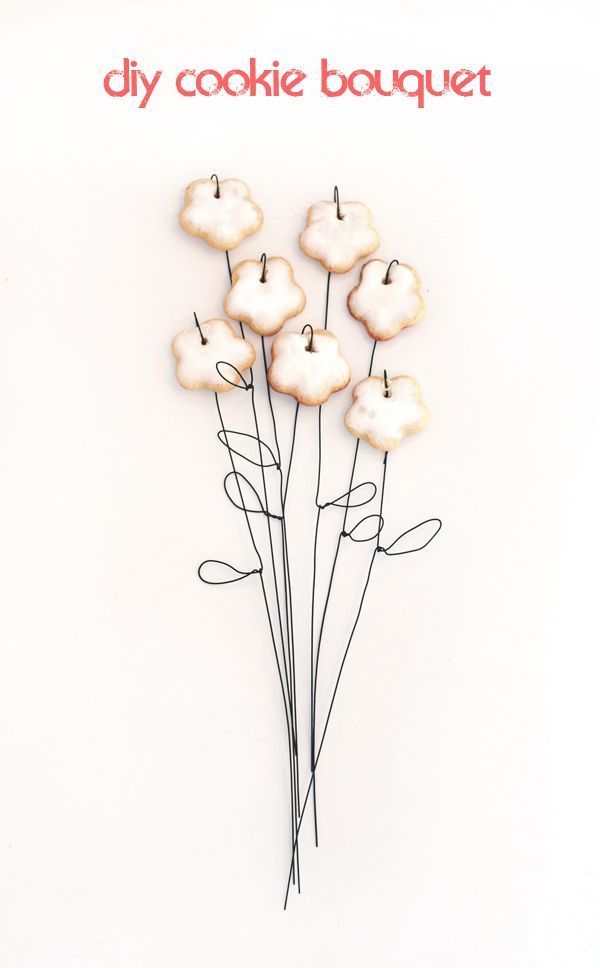 How about a Cookie Bouquet? Isn't this a sweet idea? I love it. Find out more on
Petit a Petit and Family.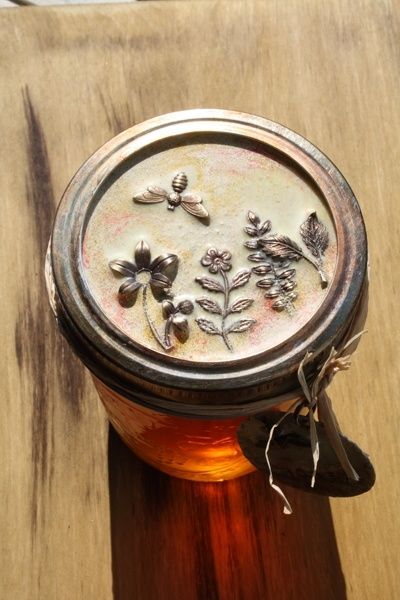 These jar lids are soooooooo beautiful. How to Emboss a Jar Lid. A total list of supplies and instructions on
VintaJ.
Just lovely. Monique I could see you doing this. It is so YOU!
And that's my lot for this Friday. I am always so in awe of all the talented and creative people out there that come up with all of these fabulous ideas. Whenever I see one I have a V8 moment!
A thought to carry with you through today . . .
┊ ┊┊ ┊┊ ┊ ┊┊ ┊ ┊
┊ ┊┊ ┊┊ ┊☆ ღ ƸӜƷ
┊ ┊┊ ┊★ه ƸӜƷ
┊ ┊┊ƸӜƷ ه
☆ღ
ƸӜƷ
"When the trees bow down their heads . . . the wind is passing by."~Christina Rossetti
(¯`✻´¯)
`*.¸.*✻ღϠ₡ღ¸.✻´´¯`✻.¸¸.Ƹ̴Ӂ̴Ʒ..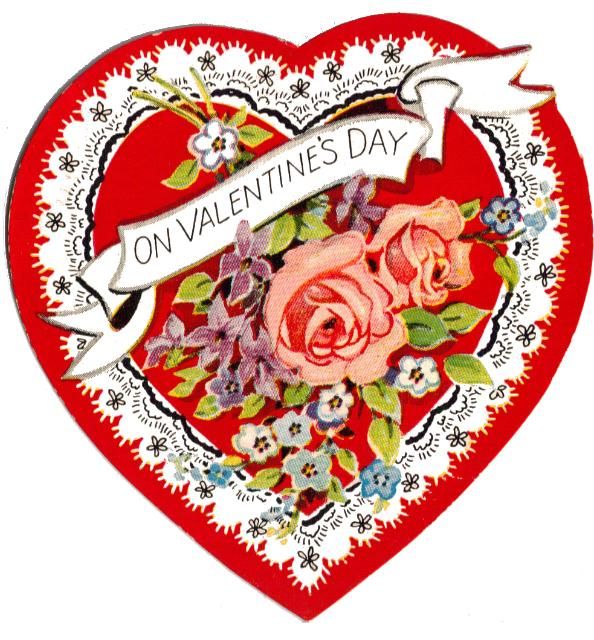 There is a
whole day's menu
worth of delicious delights awaiting you in The English Kitchen today.
A Valentine's Day Feast!
Have a fabulous Friday and a very Happy Valentines Day!