"The world is fairly studded and strewn with pennies cast broadside from a generous hand. But who gets excited by a mere penny?...It is dire poverty indeed when a man is so malnourished and fatigued that he won't stoop to pick up a penny. But if you cultivate a healthy poverty and simplicity, so that finding a penny will literally make your day, then, since the world is in fact planted with pennies, you have with your poverty bought a lifetime of days. It is that simple. what you see is what you get." ~Anne Dillard

A few of the small and wonderful things which bring untold joy into my life. It's the small things in life which truly mean the most. Simple abundance . . . it's the best.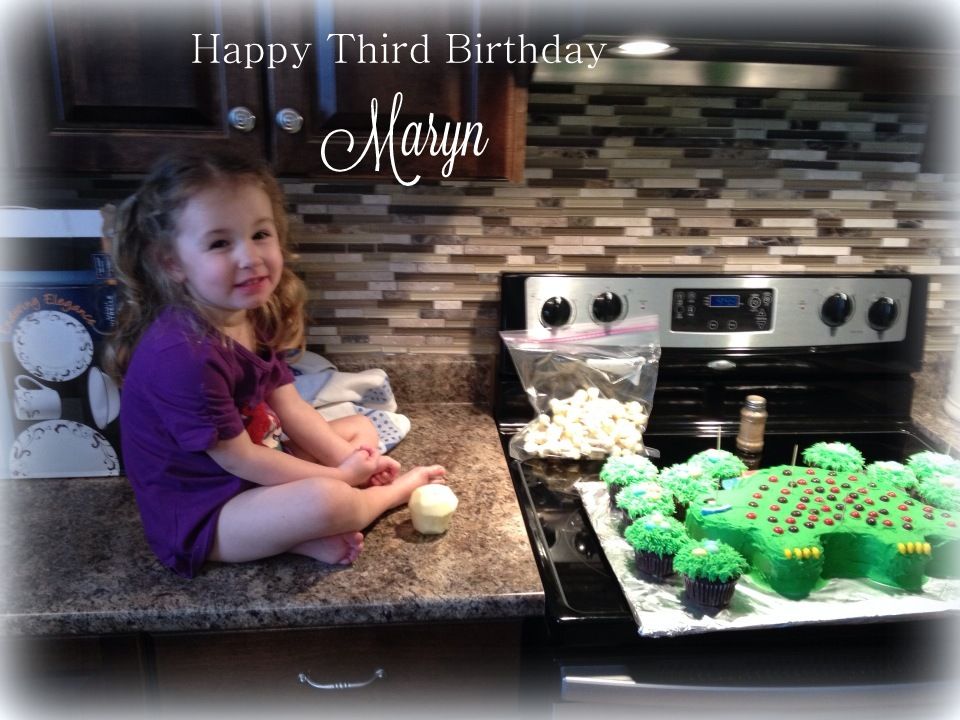 The past three years have just flown by. Today is Maryn's third birthday! It's hard to believe. This is a photograph I scooped from FB. She is admiring her Birthday Cake. It looks like a Dinosaur. She must be into dinosaurs now. I wonder if she liked the present I sent. I wonder if she got the present I sent. It was a bumble bee dress up set that I had bought on a whim right after she was born from a designer site I belong to. I have waited three years to be able to give it to her, and I don't even know if she got it. Perhaps when she is older she will be able to communicate with me herself. I am hoping that she will want to. I pray every day that she will want to. I firmly believe in the power of prayer. Happy Birthday Maryn. I hope you have a very special day.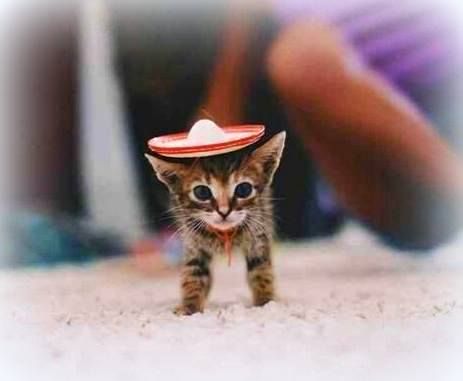 This picture of a kitten wearing a sombrero made me smile. Kittens and puppies are so cute and when you do something silly like put a sombrero on one and take a photograph of it, well . . . it just makes them even cuter!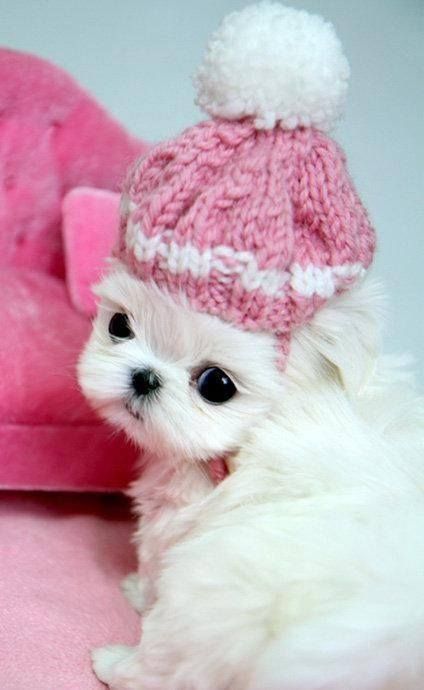 See what I mean??? It's just not fair! I should be so lucky! If you put a sombrero on my head I doubt it would make me cuter at all . . . then again I don't like wearing hats at all. They give you hat hair. I don't like hat hair. I love looking at hats though. I used to have a hat when I was a little girl to wear to church. It was like a wide hairband and it pinched my head. It hurt actually. Nothing felt as good as my head did when I was able to take it off after church!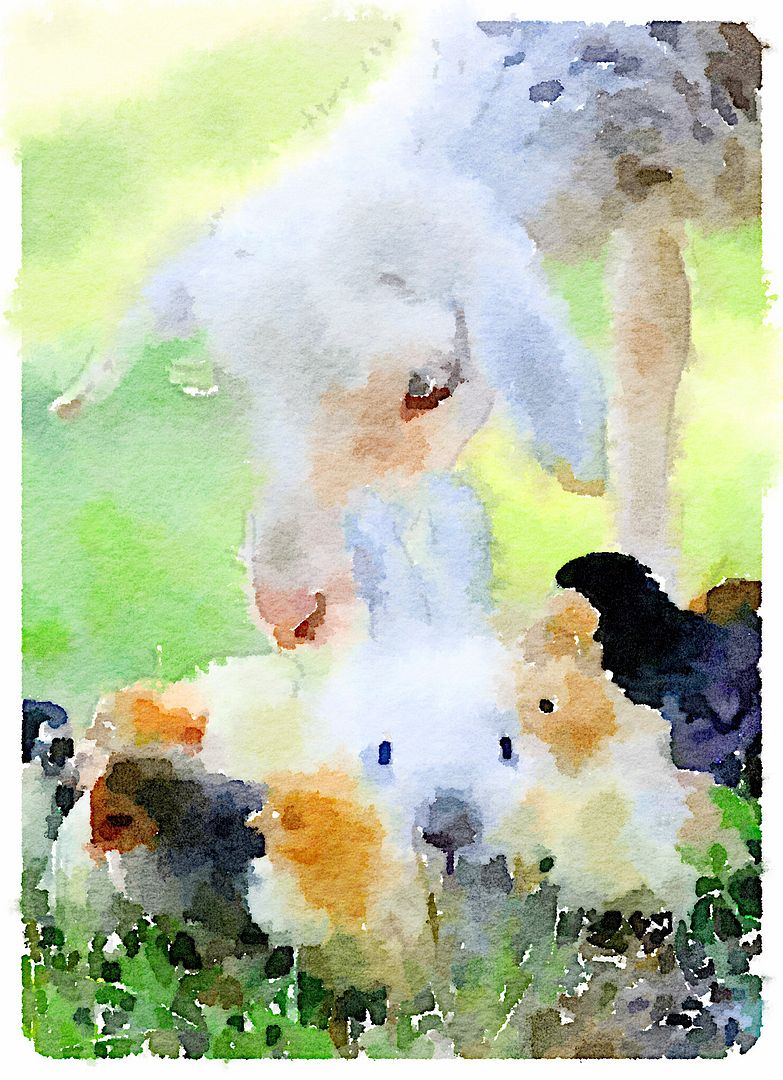 Spring. It's getting closer. The verges are filled with blooming snowdrops. Can the crocus be far behind, and then the daffodils? I think now! When our Camelia bush blooms, Spring is springing, and it is blooming. Todd saw our fish yesterday. Well, he saw three of them anyways, so we know that there are still three rather large ones in the pond. We had a couple of really nice sunny days to end the week on last week. It is back to rain this week again. That's part of the reason this country is so beautifully green. All the rain.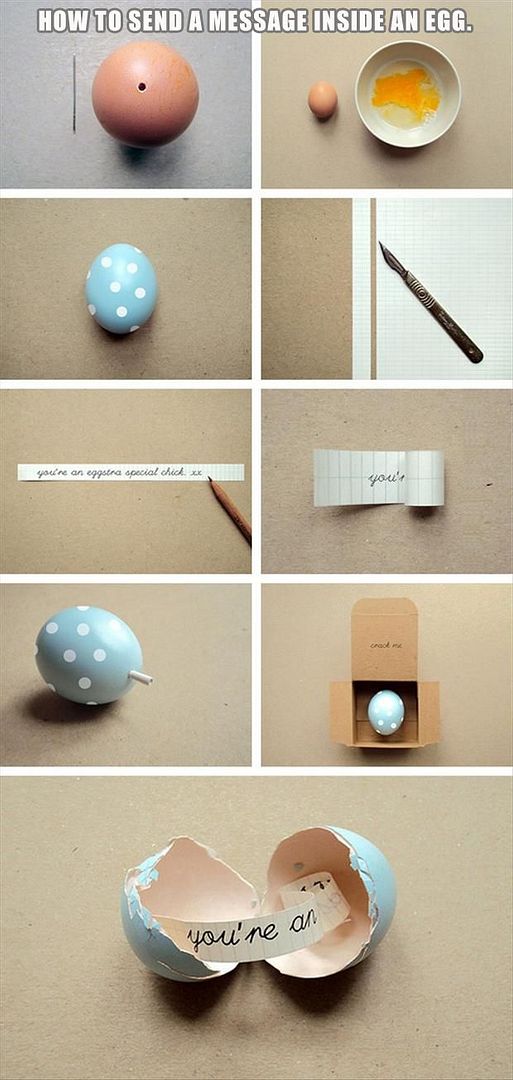 I found this picture on how to send a message in an egg. I would never have thought of that. It's a brilliant idea! Easter is coming folks. Are your wheels turning? Mine are!
When we lived at the Manor, the gardener used to get me some branches of forsythia each year that I could force in the house into bloom. They are so cheerful. We will have to plant a forsythia bush me thinks. They are so cheerful during the season of yellow. That is what I call Spring . . . the season of yellow, or at least the beginnings of spring, with the forsythia and the daffodils . . . yellow crocus.
We are going to the Temple tomorrow. This time we
are
going for sure. NOTHING is going to get in the way this time around. It's been a long time since we have been together. I love to go to the Temple. It's such a beautiful place. The gardens at the Preston Temple are simply beautiful. I love the feeling of peace and serenity there. I love to just sit in the waiting area and think beautiful thoughts. I love to sit in the chapel and read the scriptures. I love to sit in the Celestial room and drink in it's beauty and feel of it's comfort. I love to sit in the Celestial room and hold my husbands hand as we partake of the special feelings there together. This is what eternity feels like. It's a beautiful thing.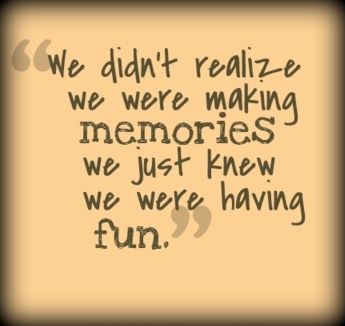 I spent some time the other morning going through an old photo album which we started together when I first moved over here to the UK. My heart smiled a lot as I looked at the pictures in it. We have built such happy memories together. I love my husband so very much. I wish we could have had a family together . . . that would have been nice.
A thought to carry with you through today . . .
ღೋƸ̵̡Ӝ̵̨̄Ʒღೋ
The only way you may
correct the
bad things in your past
is to add better things
to your future.
~Shiloh Morrison
ღೋƸ̵̡Ӝ̵̨̄Ʒღೋ
There is another small and wonderful thing in The English Kitchen today . . .
Easy Goji Berry Granola!
Goji berries are small and pretty wonderful things!
Have a wonderful Monday. I hope you are blessed with lots of small and wonderful things!