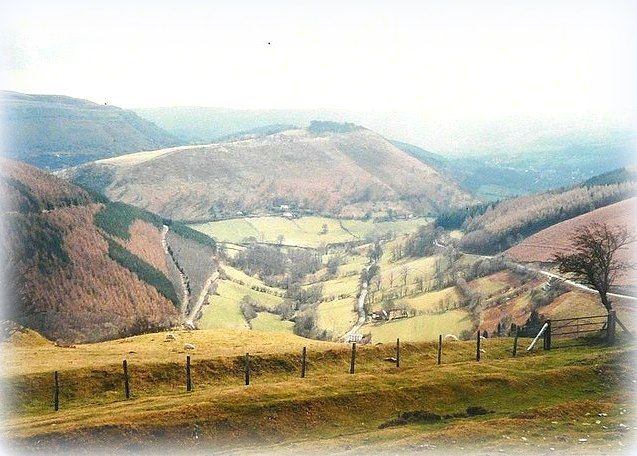 This is a photo of taken of the Welsh Valley's up on the Horseshoe Pass near to Pentredwr, Denbighshire in Wales. We took a drive up there yesterday. The sun was shining and I had not been out of the house, except to go to church pretty much, in what seemed like forever so we just went for it. The heck with the petrol. Some days you just got to go with the flow.
I confess . . . I don't enjoy car rides like I used to. I sit in my seat with my fists clenched and my foot on my imaginary brake pedal, biting my tongue to keep from hurling out yikeses and squeals with my heart in my throat every few minutes. Are the other drivers really as bad as I think they are? Or am I just turning into a big chicken in my old age??
I do try to relax and enjoy it . . . I really do, but . . . it all seems to be getting worse and not better. Am I alone in this?
It is an area which is very popular with motor cycle enthusiasts and bicyclists alike. Whenever we have gone, no matter the time of year, there are loads of them there. Being neither one myself, I am at a loss to explain the appeal really . . . It was cold up there yesterday, although sunny . . . and there was drizzle in the wind. We didn't waste a lot of time outside the car looking around. We sat for a while in the car at the edge of the car park, looking out over the valley's and remarking on how very beautiful it was and how difficult it is to get a photograph of it which really does this rare beauty full justice. Unless you have specialized camera equipment and a knowledge of the art, I don't think it possible to get a really true photograph. It's quite simply too beautiful for words . . .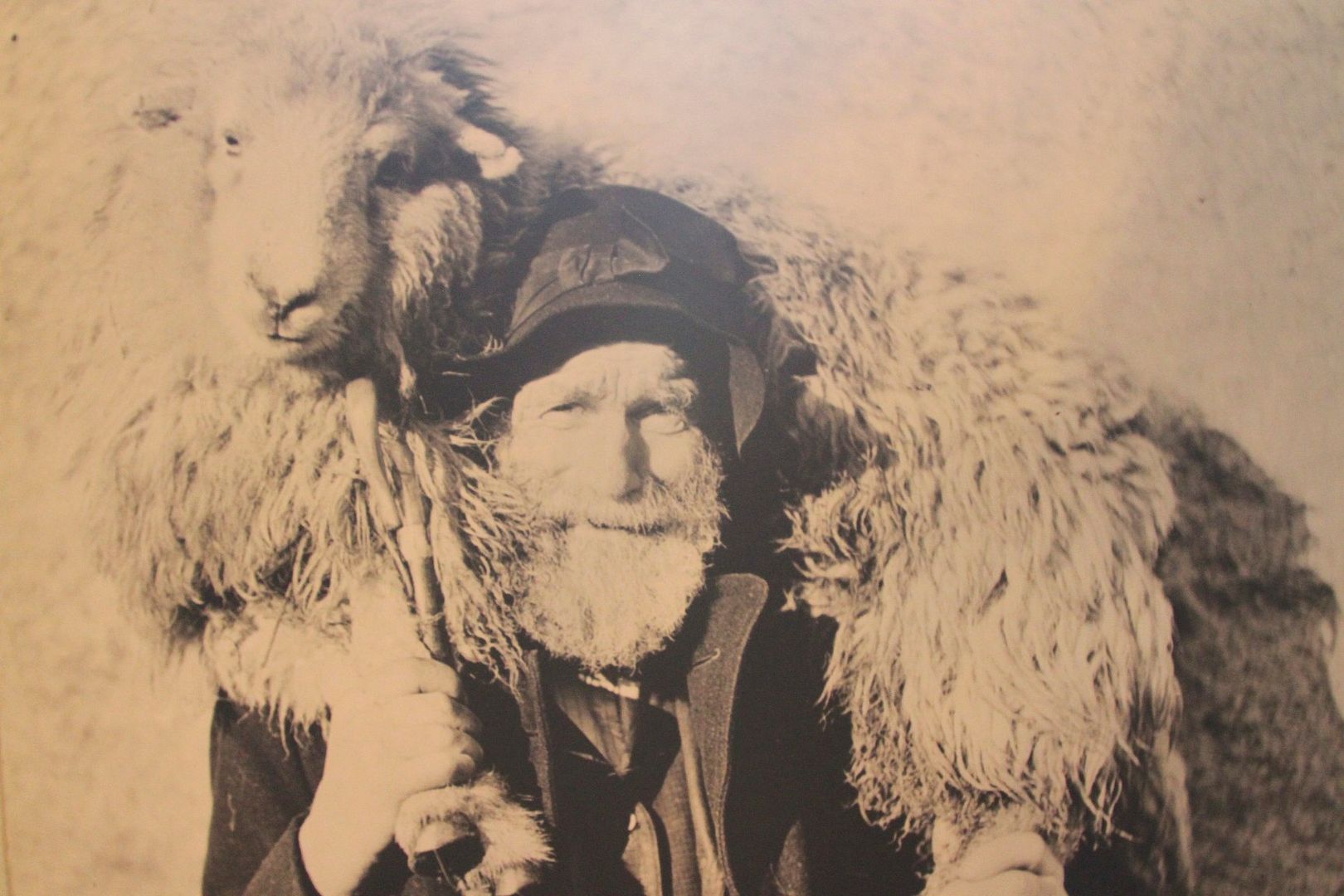 The area is usually just loaded with wooley sheep, but they were strangely absent yesterday. I don't know why. Perhaps they have taken them down to the low country for the winter months. I have never been up there during the Winter before.
I was reminded of the first time we went up to the pass which was about 12 years ago. The sheep were everywhere. I was a bit afraid of them at first and I didn't know where to step because there were calling cards literally everywhere. I was tip-toing ever so carefully so as to avoid stepping in any, but alas . . . after a while I just gave up. There was no other option. I found this post card iin the shop at the cafe and sent it to my mom, telling her we had found just the guy for her. It is still stuck to her refrigerator and we have a giggle over it every now and then.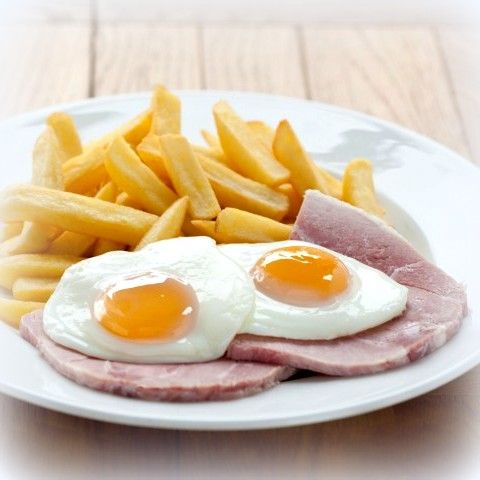 We treated ourselves to a rare indulgence of gammon, egg and chips. It was pretty good. For some strange reason food, when eat up high and in the wild countryside always tastes better. I can't explain why or how it does . . . only that it does. This would not normally appeal to me, but yesterday it did. I couldn't eat it all. There was no toast or any bread to sop up the yolks. You just dip your hot chips into them, and they coat the chips and kind of cook a bit more from the heat of the chips. Sounds disgusting, but it's not. It's really rather good. At first I missed toast when I moved over here. It's not usually served "with" a breakfast. It's something you have to order on the side in "addition" to a breakfast, and you usually pay by "round" which is a term they use to describe a "slice." It's normally worth the extra though because it usually comes to the table soaked in lashings of lovely rich British butter, which leads me to ask the question . . .
Why does toast always taste better when someone else makes it?
It truly defies Logic.
By then I was truly relaxed and we began the journey home. Here is another question why does the journey back home again never seem to take as long as the journey away from home? Another question which defies logic.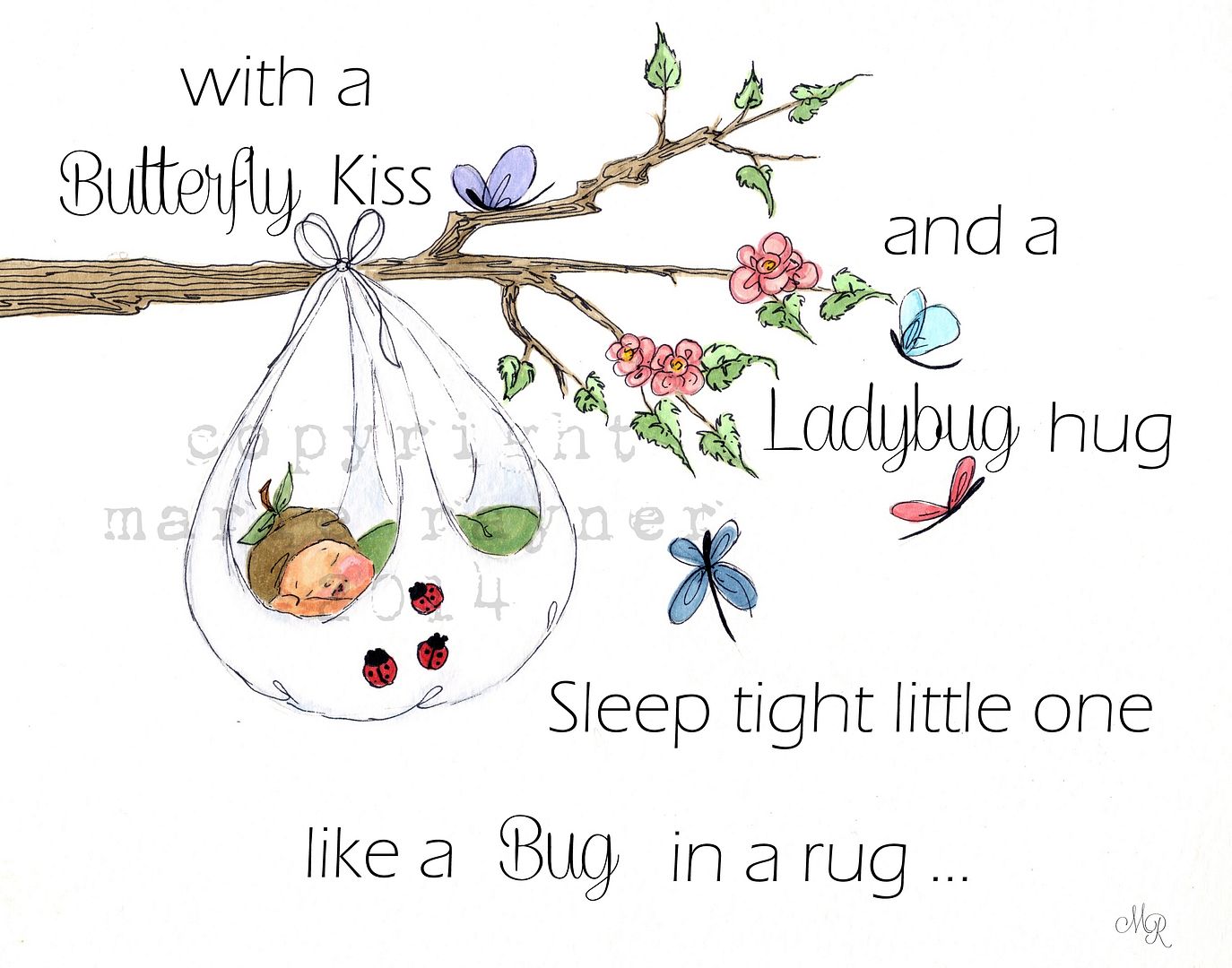 When we got home I took some time in my craft room and I created this. I had found the quote early on in the day . . . no author attributed to it . . . but I fell in love with it and so I wanted to get it down and out the fingertips whilst I still felt inspired by it. This is what showed up.
I rather like it. What do you think???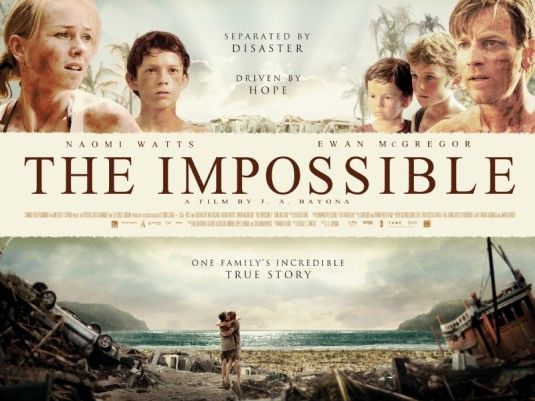 Last evening we watched this film. I had picked it up in the grocery store one day while I was shopping. It was pretty cheap and it looked really good. It was. Really good. Based on the true story of a family who had been caught in that Tsunami which hit Thailand on Boxing Day in 2004. It was miraculous and inspiring and heart rending and amazing. It was a miracle that they all managed to survive and that they found each other. Watch it if you can. You will be touched. Truly touched.
And with that I shall have to leave you with a thought for today as I need to get off here and get ready for church, which I don't really feel like going to, but am going to make myself go to anyways, because I know it will make me feel better and that it's when you don't feel like going that you really need to go . . .
⊰✿░L░O░V░E░✿
Just close your eyes.
Breathe.
Stop whatever you're doing for ten seconds
and find The Silence.
Visit The Quiet.
Just for ten seconds.
Do it six times today.
One minute a day.
That's all it takes.
One minute, divided into six parts.
Go ahead.
Do it now.
~Neale Donald Walsch
═════════════ ღೋƸ̵̡Ӝ̵̨̄Ʒღೋ═══════


♥░Y░O░U♥ ░A░R░E░♥░A░♥░B░L░E░S░S░I░N

░G░
I am going to try this. I am. I am. I'll let you know how I get on.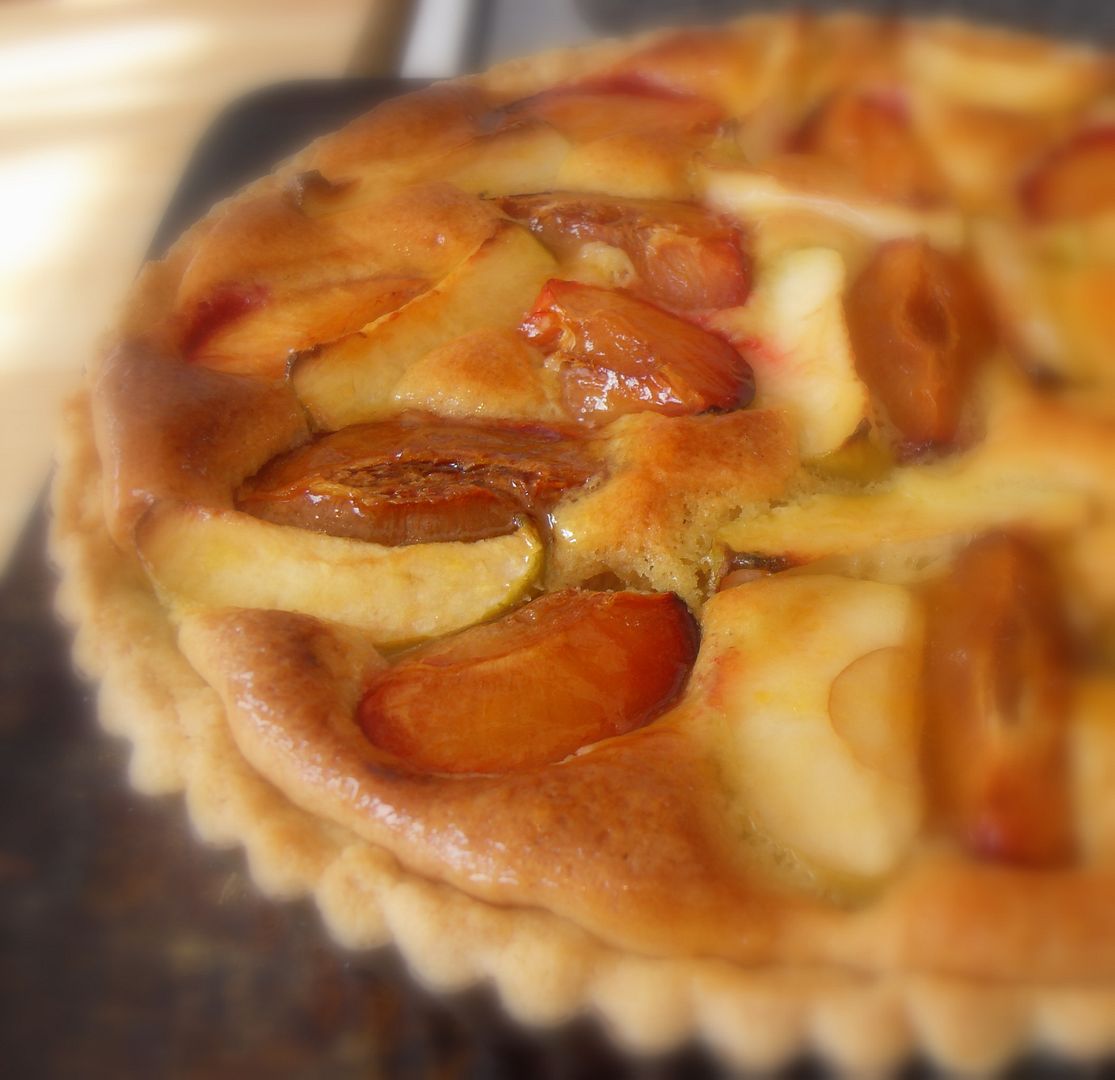 Baking in The English Kitchen . . . a delicious
Apple and Plum Tart
.
Have a wonderfully inspiring and blessed sabbath . . .