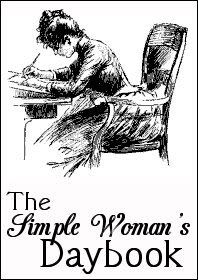 FOR TODAY, February 28th, 2012...

Outside My Window...
It is cool and the sky is just beginning to turn light. A few birds are singing. It's hard to believe that here we are
already
at the last couple of days of February. This month has flown by like the wind.
I am thinking...
I was greatly relieved to get the all clear for cancer last Friday. Although I had not felt that there was anything wrong . . . until they told me that I was ok and discharged, the possibility existed much more than not, if that makes any sense. None of us knows of course . . . it can show up in any one of us at any time, but for now, my mind is at ease.

I am thankful for...
Prayers and the answers they bring, always . . . even if I don't always like the answers I get. More often than not I do, and the other ones, well Heavenly Father

always

knows best!

From the kitchen...
There is leftover cake from the other day that I am trying to ignore.

I am wearing...
White and black jim jam bottoms, a turquoise nightie, my robe and slippers. Again layering for warmth.

I am creating...
I have a few ideas running around my head at the moment, but that's all they are now . . . just ideas. My days have been so very busy of late, I just have not had the time to sit down and play like I want to!!



I am going...


I have the daily reading lessons of course, and then Todd and I are going to go out to a film today, Tuesday being cheap day. I think we are going to go see The Exotic Marigold Hotel.



It looks really good and my friend Jo went the other day and she really liked it. Then tonight we are going out teaching with the missionaries. Tomorrrow night we have our auxiliary meetings, then Thursday night Missionary Correlation meeting. I'm going to try to get onto the Step weight loss program again, so I may have one of those meetings Friday morning and beyond that, I have no idea, but I am sure we will fill our week up somehow! Whew!!
I am reading...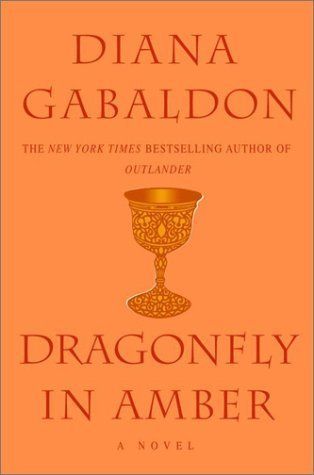 Dragonfly in Amber, by Diana Gabaldon



Dragonfly in Amber is the second novel in Diana Gabaldon's Outlander series. While the novel itself was engaging like the first one, full of rich characters, scenery, and plot, it did seem to serve as merely a bridge from the first novel, Outlander, to the third, Voyager. Dragonfly in Amber starts with our heroine, Claire, back in her modern day in the 1960s, with her grown daughter, searching for the history of Jamie's clan after she left the eighteenth century some twenty years earlier. We soon learn what she thought happened to Jamie did not actually happen at all. Thus, we know how Voyager will start before she launches into her story of what happened before she left him. The end of the novel, a page turner indeed, confirms it.





Still, despite the novel coming off as a bridge, I found it even more enjoyable than the first in the series and I'm looking forward to reading on. I love the characters in these books. There are a few smutty parts, but I just skim over them. I have never liked that sort of detail in a book. I find it somewhat embarassing. Thankfully there is enough substance in this book that it doesn't matter if I skim over them or not!
I am hoping...
Our Eileen and her fiancee Tim are in St Albert, Alberta right now, competing in the National Special Olympic Winter Games. You can read more about them here. They will be updating the site as the week continues and they compete. I just know they are having a lovely time there together with the rest of the competitors. I hope that they do well, but in any case, win or lose . . . I know they will enjoy having this experience together and that's what counts!

I am hearing...
Nothing much. Mitzie is snoring away on the sofa. The keys are tapping. All is quiet outside . . . the birds are waking up so a bit of chirping and the odd car that drives by. A very normal, ordinary, everyday start to the day.



Around the house...






I have a particular fondness for red and white being used together. I just love the cosy comfort of this room with the red and white plaid chairs, the painted white trunk and fireplace surround . . . the welcoming window seat, with it's red and white gingham cushion and the scatter pillows. I love the warmth of that wood floor. Oh, if one only had the money to do these sorts of things. In the meantime I must make do with yukky old carpeting and someone else's colour scheme. Nevermind . . . it's home and I have made do with what I have to work with and that's all anyone can do really. It is nice to dream though!



If I could change one thing it would be...


That someone, anyone, with influence and finances would see my artwork and promote it so that I would finally be able to make somewhat of a living with it. People say it's good . . . but words don't put the bacon on the table. I am grateful that they like it, don't get me wrong. I appreciate that very much. I would just like to be more monetarily successful with it. I think my mother was right . . . most artists starve. lol



I am looking forward to ...


Some sunny and warm weather. About this time of year the damp and cold starts to get really old!


One of my favourite things...
Is reading the scriptures and I try to read some every day. It always amazes me that you can read the same passage a hundred times and on the hundred and oneth time it will reach out and slap you in the face, so to speak! That the first hundred times it will be just words . . . but that hundred and oneth time . . . it just grabs your heart and runs with it. It's like magic!



A few plans for the rest of the week...


A bit of work . . . a bit of play . . . and everything in between!! Not a heck of a lot really.

Here is picture thought I am sharing...
Th

at it will never come again is what makes life so sweet.
~Emily Dickenson

We must grab all the joy that we can while we are here, experience all the nows and the gifts that each day brings us. Each day spent is another day gone and another day we will never get back. We must not waste them in what might have beens and regret.


As a closing thought I would like to leave you with this:


"The test of thankfulness is not what you have to be thankful for, but whether anyone else has reason to be thankful that you are here."
~author unknown


I just love this . . . it is so true.



And there you have it . . . my day book for this week. Don't forget to hop on over to the Simple Woman

to check out the other day book entries! (Or better yet, do a simple day book entry yourself! It's not that hard and I am betting you would enjoy it!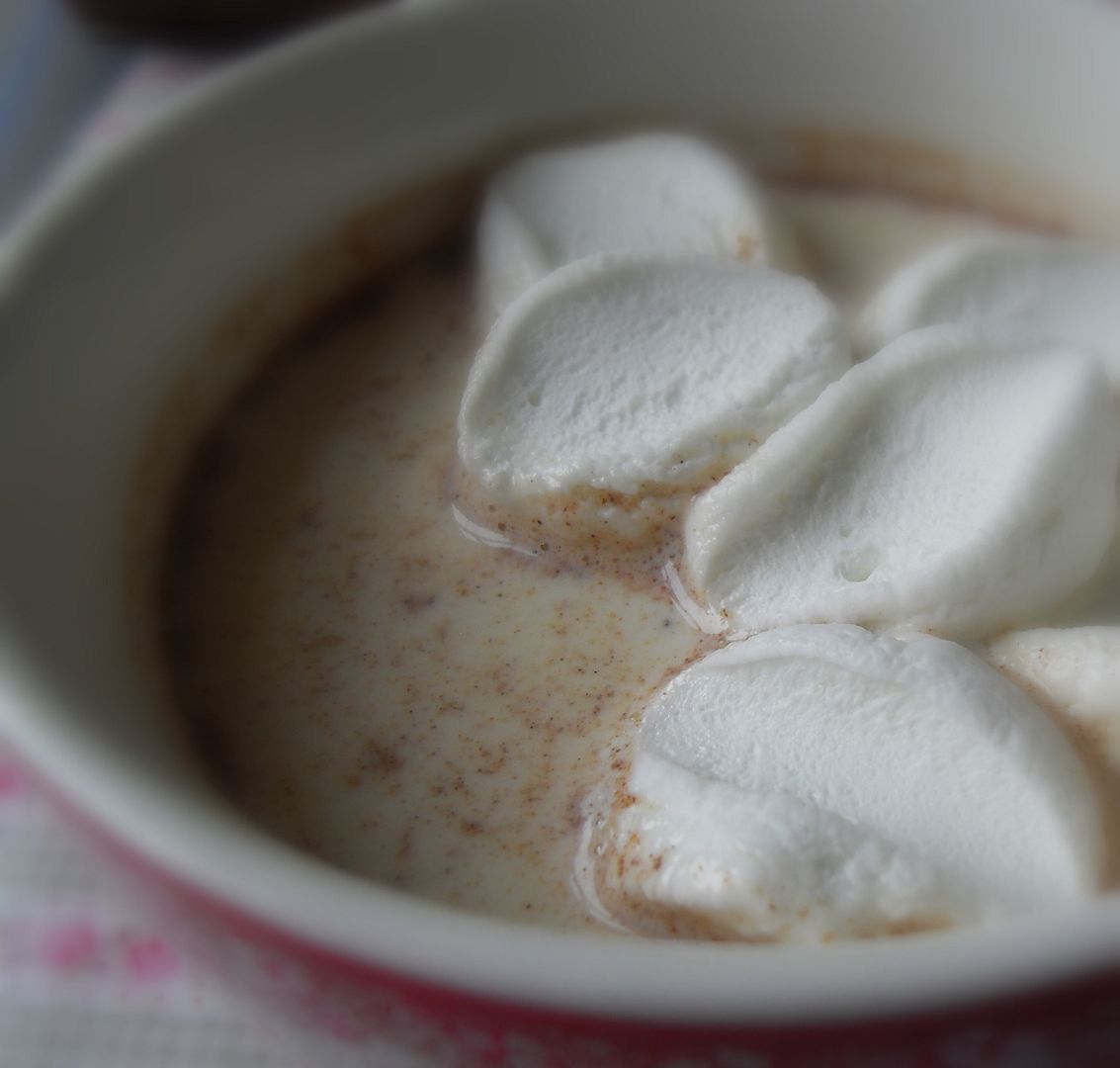 In
The English Kitchen
today, Five Spice Vanilla Milk.