I don't think there is one of us that doesn't have an idea or vision of what we think the perfect love is. There are
even
some of us that feel that . . . at the very least . . . this is something that each person deserves in life . . . our God given right as it were.
We fantasize about having a relationship without any arguments . . . chock full of warmth and understanding, containing total co-operation and a complete and utter propensity for tenderness. There are no negatives at all.
There are lots of us that spend a great deal of time measuring what we
really
have against our dreams of what we
think
we should have . . . and feeling sorry for ourselves because it's totally lacking . . . and not what we ended up with at all.
I have known people to become so obsessed with finding this perfect person, this perfect relationship . . . that they have left their homes and families in pursuit of it and seeing their pursuit of happiness as their right.
They wander aimlessly through life searching and never finding, discarding lover after lover in their tireless search for their true ideal. If you were to ask them what they are so desperately searching for in a relationship, their answer would be that they are looking for true love. But . . . in reality, they have no idea of what true love really is. Perhaps, at the end of the day, the only person they would truly be happy with . . . would be themselves.
In reality there is no such thing as perfect love here on earth . . . only
human
love. And . . . because we are all human . . . we are
bound
to fall short of the mark of being perfect . . .
and
loving perfectly.
We will each make mistakes, each lose our tempers from time to time and yes . . . we will,
each
of us . . . be argumentative, stubborn, selfish, less than entertaining . . . you name it . . . full of warts, from time to time. None of us is perfect, and none of us can love perfectly. We can only do our best and hopefully we will find a partner in life that will do their best in return. That's as much as any one of us can expect and probably much more than most of us deserve!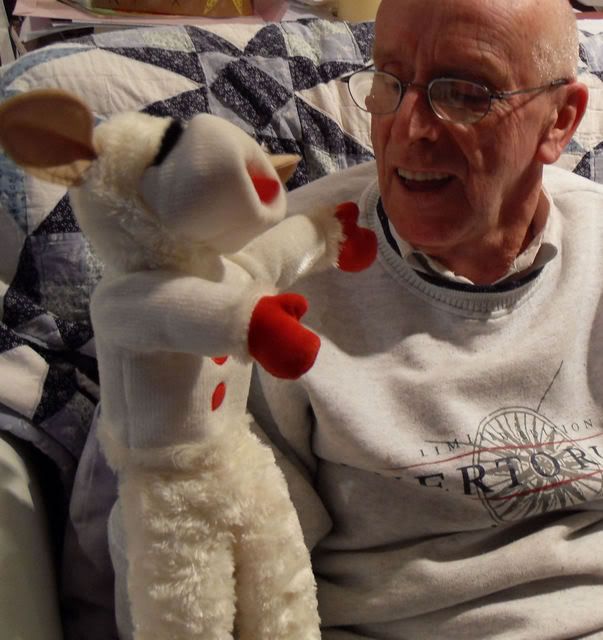 I had a list of qualities which I was seeking in a man when I was looking for a new partner in life, all those years ago . . . but Mr. Perfect wasn't on it. I think I got my wish! Oh I do love the Toddster! He may not be perfect . . . but he's perfect for me, and that, my dear friends, suits me to a "T!"
Here's a real favourite thing that I make for my Todd. He loves carrot cake and anything with a bit of spice in it. These scones go down a real treat with a hot cuppa for elevenses or an afternoon teatime treat. I like that you only have to mix them up and then drop them on the pan before baking . . . but of course if you are looking for a more structured shape, you can pat them out into a circle and cut into wedges. They are delicious no matter how you shape them!
*Carrot Cake Drop Scones*
Makes 8
Printable Recipe
Your favourite cake . . . in a scone! The perfect teatime treat. You can bake these in wedges as well. Just pat the dough into a circle and cut into wedges before baking. Dropping is so much easier though.
For the scones:
2 cups all purpose flour
1/4 cup sugar
2 1/2 tsp baking powder
1/4 tsp ground ginger
1/2 tsp ground cinnamon
1/4 tsp ground nutmeg
pinch ground cardamom
1/2 tsp salt
1/3 cup cold butter, cut into bits
1/3 cup heavy cream (whipping or double)
1 cup finely grated raw peeled carrot (about 1 1/2 medium sized carrots)
1/2 cup golden raisins
1 large free range egg
For the glaze:
1/2 cup icing sugar
2 TBS heavy cream or milk
amall pinch each ground cinnamon, ginger, nutmeg and cardamom
Preheat the oven to 200*C/400*F/ gas mark 6. Line a large baking sheet with parchment paper. Set aside.
Whisk together the flour, baking powder, spices and salt in a large bowl. Drop the butter into the bowl and cut in using a pastry blender or by using the round blade of two knives and criss crossing them, until the mixture looks like fine bread crumbs. Stir in the cream, carrots, raisins and egg until the dough leaves the side of the bowl and forms a ball.
Drop the dough two inches apart on the baking sheet, using heaped tablespoons. Press slightly.
Bake in the heated oven for 15 to 18 minutes or until light golden brown. Immediately remove to a wire rack to cool to warm. Drizzle with the spice glaze and serve.
To make the spice glaze, whisk all of the ingredients together until smooth. Delicious!!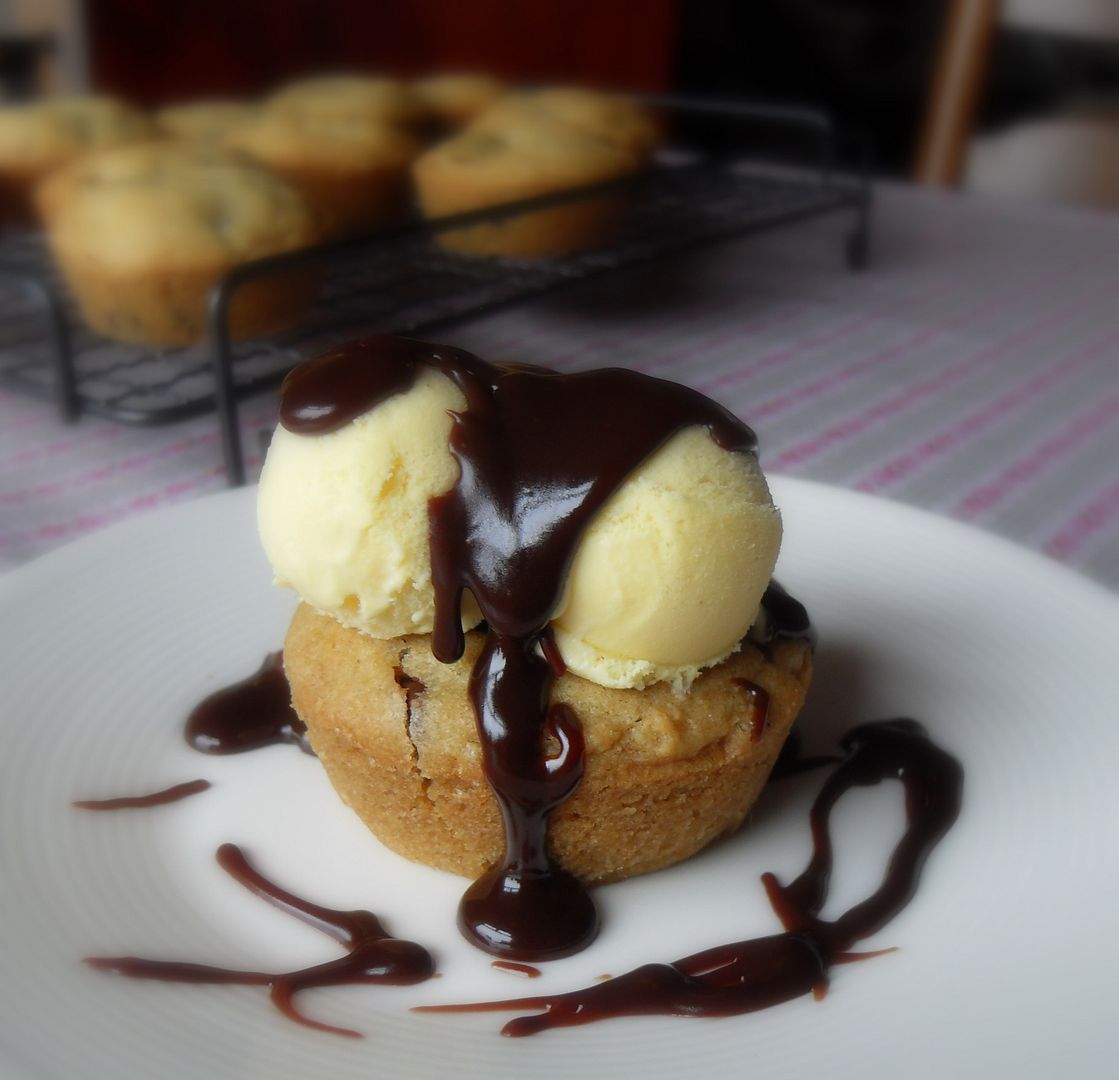 Over in
The English Kitchen
today, some dangerous Chocolate Chip Cookie Cups!