I got a new music cd this week called Be My Baby, The Girls of the Sixties. Oh, it's just lovely, filled with songs like "I Only Want To Be With You" (Dusty Springfield), "Be My Baby" (The Ronettes), "Just One Look" (Doris Troy) and many, many others, some 70 songs in all. Oh how I have been enjoying listening to it as I putter away here at home. Todd's been enjoying it as well. Although in truth I was not a teenager when most of these songs came out, I was old enough to enjoy them anyways and listening to them brought back some lovely memories of my pre-teen years . . . click to play the following video and read on . . .
I can remember seeing the older kids getting off their bus from high school and admiring all the girls with their twin sweater sets, pony tails, bobbie sox and saddle shoes. Oh my how sophisticated they looked to me . . . and the boys with their comb backs and loafers. I could hardly wait to be a teenager . . .
On Saturday afternoons I used to watch a show on the telly called Bob and the Hits. I suppose this was the Canadian version of American Bandstand. All the latest pop tunes would be played and there would be dancing as well. There was also a Canadian Bandstand and on Friday Nights, when I got a bit older . . . It's Happening with Robbie Lane and The Disciples. Oh how I loved watching those shows and dreaming . . .
Of going to dances and wearing clothes like that and maybe even snogging a boy, one day . . . maybe even Robbie Lane!!
I already had a pretty sizeable crush on Wally Cleaver . . . and spent many an hour wishing I was someone cool and pretty . . . someone like Annette Funicello or Sandra Dee, who always got their man . . . and who had fun times in the local soda shop, at the beach, or even slumber parties . . .
I had never been to a slumber party . . . but I had a pretty good idea of what was involved. Listening to all the latest 45 record hits on the Hi Fi and playing with each other's hair . . . trying on makeup and talking about boys, boys, boys . . . laughing a lot, dancing a little and eating cool food like Jiffy Pop Popcorn and maybe even ice cream soda's. I had never had one . . . but I knew they must be wonderful!
I wanted a little pink Princess phone and a home permanent . . . I wanted to go to the Prom and dances at the Country Club. I wanted to dance on the beach and go surfing like Gidget . . . I wanted a friend with a cool name like Moon Doggie, and a place to hang out with all my friends . . . I wanted to baby sit. Oh to be old enough to baby sit . . . sigh . . . I wanted to be Haley Mills and go to summer camp.
Most of my experience in the world came from what I saw on the television or from what I read in books or saw at the movies. I expect it was the same with most girls my age way back then.
The early sixties was a special time . . . a time of innocence and hope . . . and looking forward instead of backward . . . if that makes any sense. I remember thinking I could be anyone, and do anything . . . and go anywhere . . . one day.
And then . . . I grew up, and realized that . . . life is not all fun and games, pin curls and bobby sox . . . you couldn't sort all of your problems out in 30 minutes, and that boy next door . . . he probably didn't exist . . . and if he did . . . he wasn't all that cute or all that interested! Oh, I got to do the slumber party thing . . . and Jiffy Pop . . . I went to Friday Lunch Sock Hops at school . . . and experienced my first kiss and holding hands . . . but it all passed by in a seeming flash, and here I am . . . some 50 odd years later . . . looking back at it all, listening to the Ronettes and thinking to myself . . . was it only a dream?
Thanks for indulging me this morning. I thought in the spirit of the sixties and things in the past I would show you a recipe for a real teen treat this morning! I remember going to my first pre-teen mixed boy/girl party when I was 10. It was held in a neighbor's garage and there was Japanese Lanterns strung across the ceiling and all the latest tunes playing on the record player and dancing and lots of soda pop and things to eat just like this . . .
*Fish Stick Taco Dogs*
Serves 4
Printable Recipe
Something a little bit different to please the teens in your life.
8 frozen breaded or battered fish sticks
1 (8 ounce) can of refrigerated crescent rolls
(8 rolls in the tin)
1 TBS Taco seasoning mix (from a packet)
4 slices of cheese, each cut into 4 strips
3 TBS chunky tomato salsa
Preheat the oven to 190*C/375*F/ gas mark 5. Lightly spray a baking sheet with cooking spray. Place the fish sticks onto the pan. Bake for 10 minutes, turning once during the baking time.
Separate the crescent dough into 8 triangles. Lightly sprinkle the surface of each with the taco seasoning, pressing it lightly to make it adhere. Turn over so that the taco seasoning is on the bottom and lay them out onto your work surface, seasoning side down.
Place one cooked fish stick on the shortest side of each triangle. Top each with 2 strips of the cheese and 1 tsp of the tomato salsa. Starting with the shortest side of the triangle, roll up the dough around the fish stick. Place cheese side up onto the same baking sheet that you have already used.
Return to the oven and bake for an additional 12 to 15 minutes, until golden brown and cooked through. Serve hot.
Note: A bowl of tomato soup on the side goes very well.
You have choice in The English Kitchen today!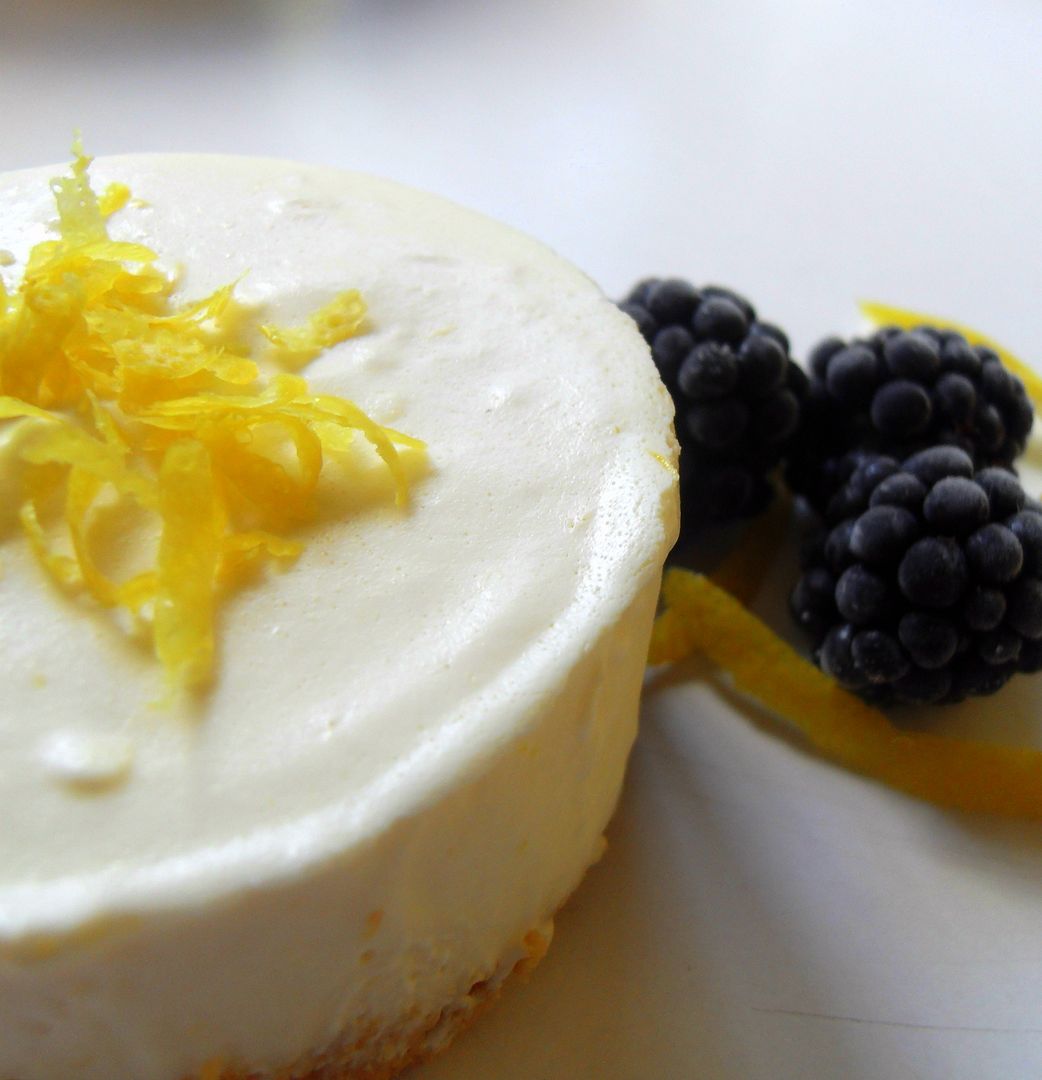 Frozen Lemon Souffle
or
Sauteed Potato Gnocchi with Egg