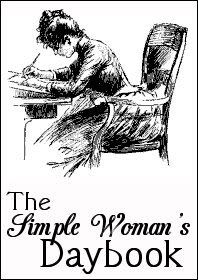 FOR TODAY, June 8th, 2010...

Outside My Window...
The sun is up. It didn't get dark last night until almost ten o'clock and the sun is now rising about 4:45 am. It will soon be the longest day of the year and then the days will start getting shorter again. I know the science behind it all . . . but, to me it is still very amazing . . . this lengthening and shortening of days, and the way it happens with perfect syncronization. The whole earth is like that, right from the largest thing down to the smallest thing. How can people not believe in God when His existance is so very obvious. I am so grateful that I have a heart that sees and knows.
I am thinking...
It's going to rain today. I can see it. We have men booked to come and cut our hedge. I hope it holds off long enough for them to do that. I also hope that it holds off long enough for us to collect in our catalogues. It's not much fun collecting them in the rain. ☺
I am thankful for...
The many prayers that I know have been upholding me these past months. I can feel them and feel the love behind them. I think this has been one of the most difficult periods in our lives and we could not keep moving forward without them . . . we are so very grateful for each and every one of them.
From the kitchen...
There is a lovely Strawberry Cardamom Bread. I just know it will be tasting even better today than it did yesterday. I also baked some Blueberry Biscuits yesterday. I sent a plate of them over to a friend, that I knew would really appreciate them. I always think that it is a nice surprise to bake something, just for no reason, for the people you have in your life. Let's them know how very much you appreciate them!
I am wearing...
Pink and yellow pajamas. There's little sheep all over the bottoms and a few spread across the bodice of the top. It says sleepy sheep right beneath them. That's what I am when I go to bed at night . . . one big fluffy sleepy sheep!
I am creating...
I have two raggedy's almost finished. I just have to give them their personalities. That's the part I love the most!
I am going...

We don't have any plans at all this week. Sometimes that is nice. You just let the week unfold and bring you whatever surprises it has in store for you. Hopefully they are all nice ones! (Fingers crossed!!)
I am reading...
The Help,
by Kathryn Stockett
Kathryn Stockett's "The Help" is excellent. It's been a long time since I was so into a book that I was sad to finish it, but "The Help" was just that amazing. Set in the 1960′s, it tells the story of the African American women working as maids in the homes of white women in Mississippi. But the novel is so much more than just that. There are complicated relationships, broken friendships, unlikely bonds, surprises, misunderstandings and disappointments.
Set in Jackson, Mississippi, it is narrated by two of those women, Aibileen and Minny, as well as a Skeeter, an Ole Miss graduate who comes home to her family's cotton farm and begins to see the injustices in the white-woman-boss and black-woman-employee system she'd previously accepted unquestioningly. As the book unfolds and we learn more about how the white female bosses treated their black employees, you'll be surprised, shocked and stunned — and never look at a Junior-League bake sale the same way again. But this isn't a grim or humorless book. Stockett respects her characters and allows them to gently tell their stories in their own voices as we discover and examine along with (most of) them, our own feelings about race and skin color. A very good read!
I am hoping...
My father is having some surgeries on his eyes soon. He has had a blocked tear duct for years and also cataracts. I am hoping that they both go well. I wish that I was going to be able to see him this summer . . . He lives quite far away from my mom's and our present financial situation prevents us from travelling that much further. Before I lost my job the plan was that we would drive up to Quebec to spend a few days with him. Alas now, that is just not possible. He is saying that he will come over here next year to visit me, so I am hoping that he will. I love my father very much.
I am hearing...
A ticking clock, the tapping of my fingertips on the computer keys, birds singing in the garden . . . the fridge humming in the kitchen. These are every day sounds . . . early morning sounds . . .
Around the house...
I have ironing to get done and some dusting to do. I can probably find a few more things that need doing as well! Oh, it is lovely to putter. I am enjoying it so very much! I wonder how did I manage to get everything done when I was working full time!! My days just seem to flash past and are so very full.
One of my favorite things...
Is listening to music. I love all kinds of music. We recorded some country music shows this week from off of the television. One was a concert by Dolly Parton at Royal Albert Hall. It was just wonderful. What a fabulous entertainer she is. I am amazed by all of her talents. I have read also that she is a genuinely nice person as well. It doesn't cost a penny to be nice. It's a pity more people didn't realize and embrace that truth!
A Few Plans For The Rest Of The Week...
Quiet, quiet, quiet. Not a lot on. It won't be boring though. Life never is!
Here is picture thought I am sharing...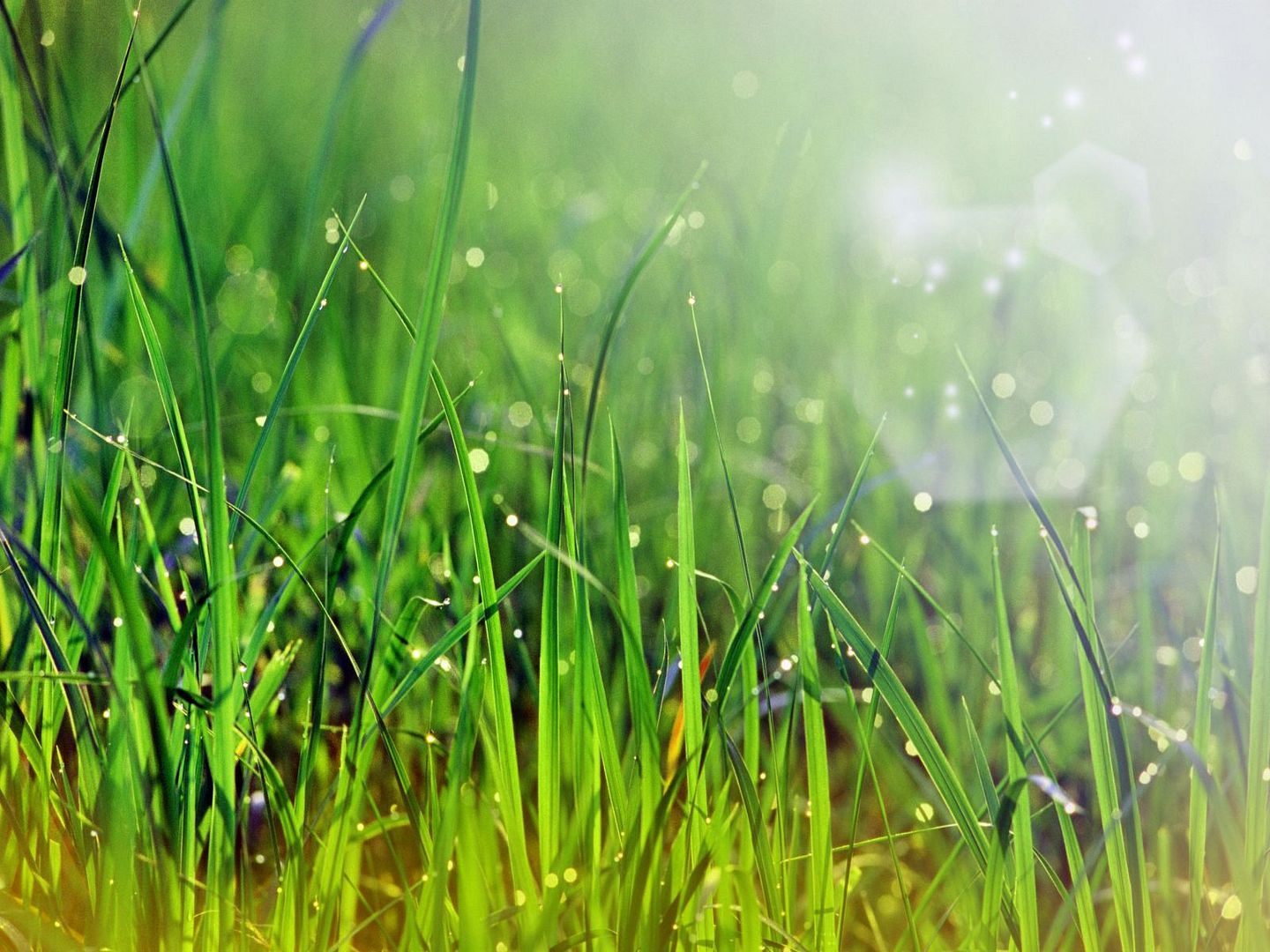 I just love this picture of dew on the grass in the morning. I think it's really quite magical. One can almost see the fairies peering out amongst the blades of grass . . . well, maybe that's a stretch, but you can most certainly feel their presence!
I'd like to add a quote that I found that I just love. It perfectly embodies the way I try to live my life.
I come to you with a plea that we stop seeking out the storms and enjoy more fully the sunlight. I am suggesting that as we go through life we try to "accentuate the positive." I am asking that we look a little deeper for good, that we still our voices of insult and sarcasm, that we more generously compliment virtue and effort
~Gordon b Hinckley
And there you have it . . . my day book for the first week in June. Don't forget to hop on over to the
Simple Woman
to check out the other day book entries! (Or better yet, do a simple day book entry yourself! It's not that hard and I am betting you would enjoy it!)
As you know I love, LOVE potatoes!! Here's a simple way to prepare them that won't break the budget and goes very well as a side dish with most things. I don't know who O'Brien was, but I thanks him from the very bottom of my heart, to be sure . . .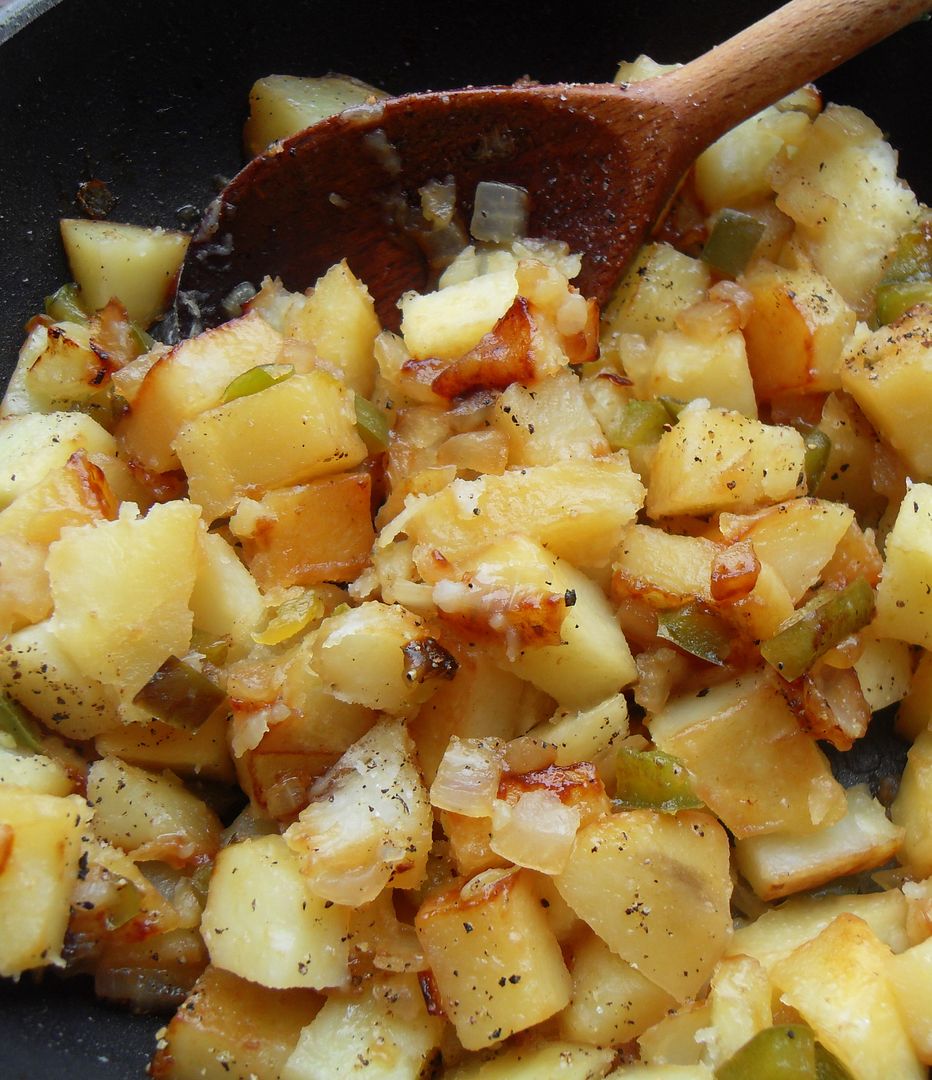 *Potatoes O'Brien*
Serves 4
Printable Recipe

Tasty sauteed potatoes with onion and sweet red and green peppers. Delicious!
1/2 cup chopped onion
1/2 cup chopped green pepper
1/2 cup chopped sweet red pepper
4 medium potatoes, peeled and cubed
3 TBS vegetable oil
1/4 cup beef broth
1/2 tsp Worcestershire sauce
1 tsp salt
Black pepper to taste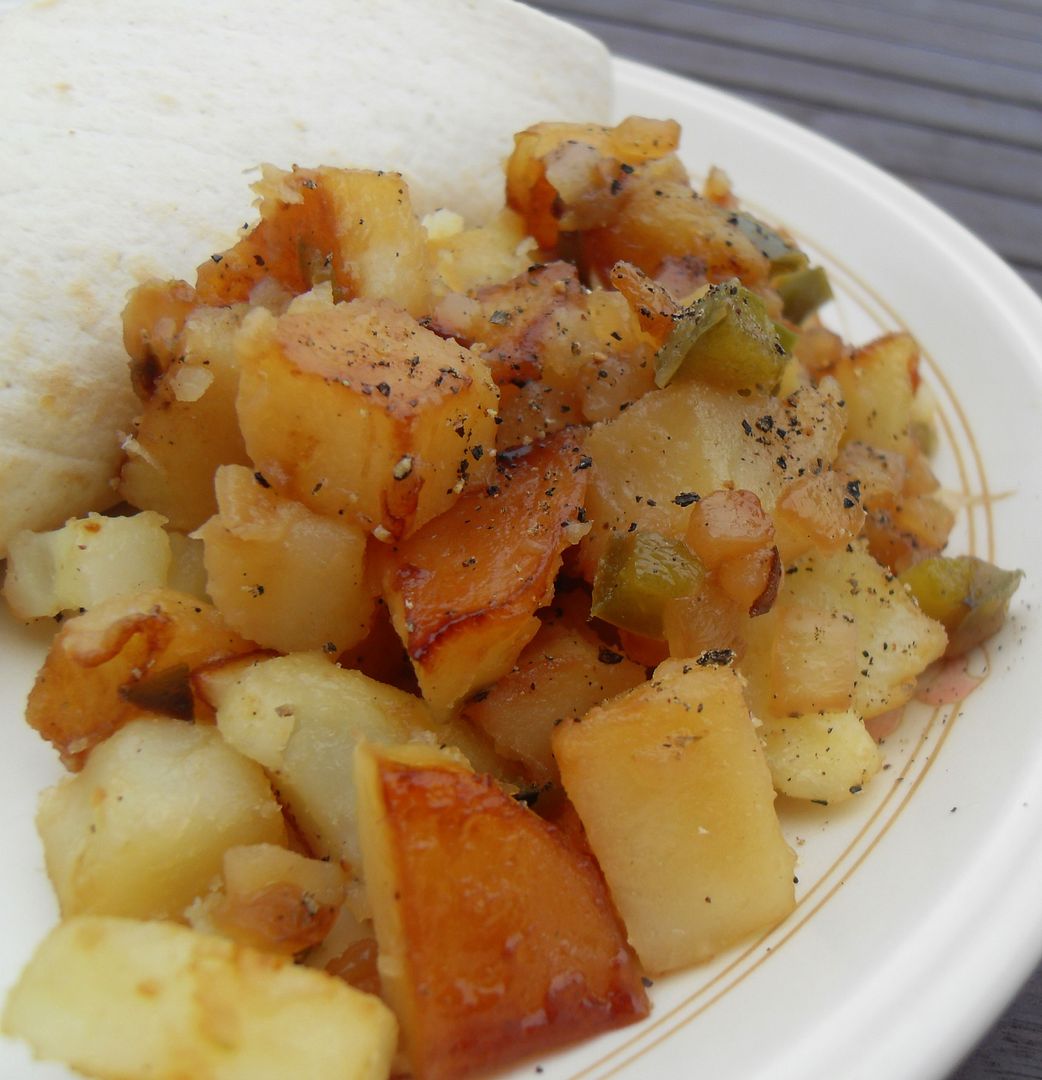 Heat the oil in a large skillet over medium heat. Add the onion, peppers and potatoes. Cook, stirring from time to time for about 4 minutes. Combine the broth, Worcestershire sauce and salt. Pour over top of the potatoes. Reduce the heat and cover. Cook for about ten minutes, giving them a good stir occasionally, cooking them until they are tender. Uncover at the end of that time and continue to cook until the liquid is completely absorbed. Serve hot.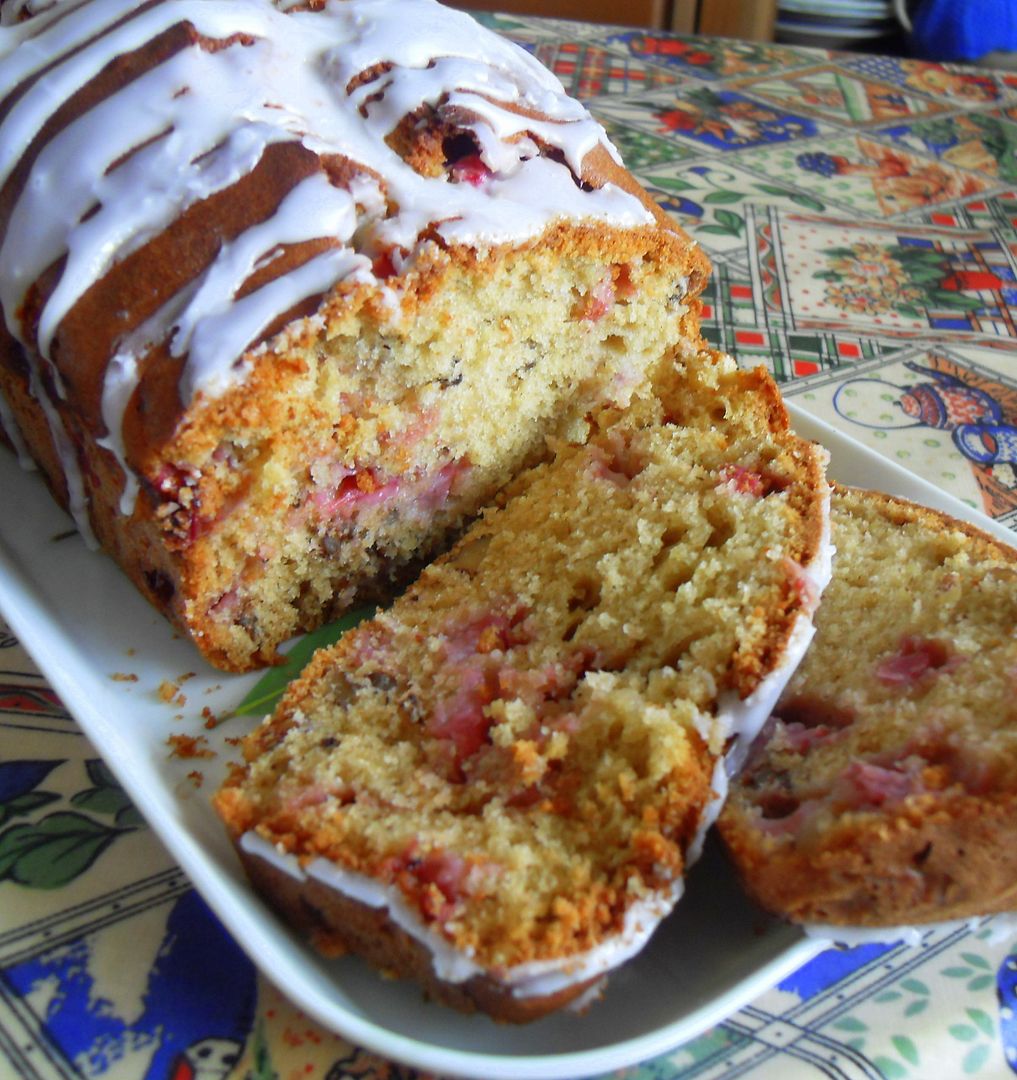 There is a delicious Strawberry Cardamom Bread sitting over on
The English Kitchen
this morning.