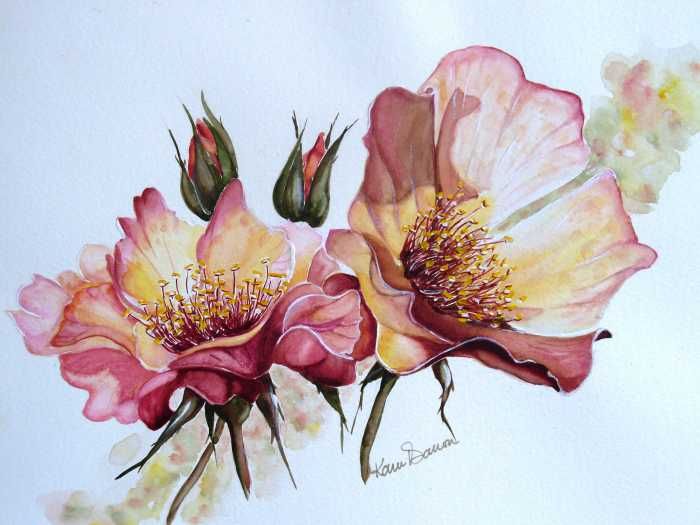 Make up your mind to be happy. Learn to find pleasure in simple things.
Make the best of circumstances. No one has everything and everyone has something of sorrow.
Don't take yourself too seriously.
Don't let criticism worry you. You can't please everybody.
Don't let your neighbours set your standards; be yourself.
Do things you enjoy doing, but stay out of debt.
Don't borrow trouble. Imaginary things are harder to bear than actual ones.
Hate poisons the soul. Do not cherish enmities and grudges. Avoide people who make you unhappy.
Have a variety of interests. If you can't travel, read about different places.
Don't hold post-mortems, or spend time brooding over sorrows and mistakes.
Do what you can for those less fortunate than yourself.
Keep busy at something. A very busy person never has time to be unhappy.
~Robert Louis Stevenson
This sounds a delightful recipe that makes a lot of sense doesn't it? I think so at any rate!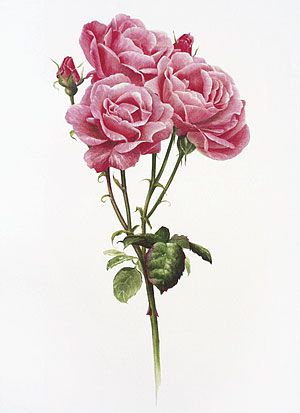 I had somewhat of a discouraging visit to the college yesterday. I had gone to inquire about their Classroom Assistant course. When I was a great deal younger, I had thought about training to be a teacher, and I had been thinking lately that, whilst I was a bit over the hill to think about training as a teacher, perhaps training as a classroom assistant might be within the realms of possibility.
Whilst they didn't out and out tell me to get stuffed . . . I got the distinct impression that I was barking up the wrong tree. I felt like an old codger that has reached it's sell by date . . .
so what to do next . . .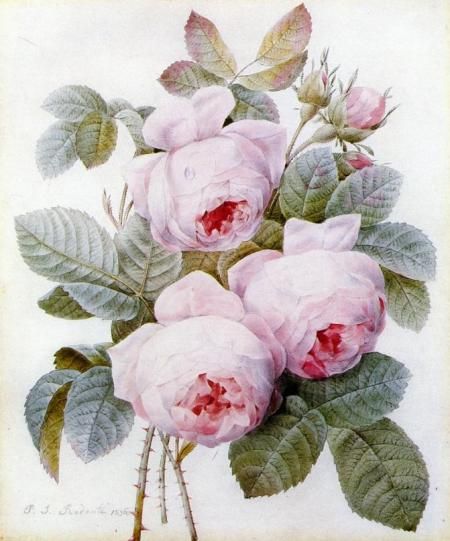 Well, I am not going to do or think about anything now until I get back from my visit home to my family. Todd and I had a pleasant walk down to the college at any rate, and it was a bit of exercise and fresh air.
I was ever so pleased yesterday that the England Team won their latest football match. You could hear the roar of excitement go up in the pub down the end of the road when they scored their goal! Very exciting stuff! At last night's Primary Meeting though, it was obvious that most people don't hold up alot of hope in them going much further . . . their next match is against Germany I believe. I say, never say never . . . Germany might be good, but England might be better!!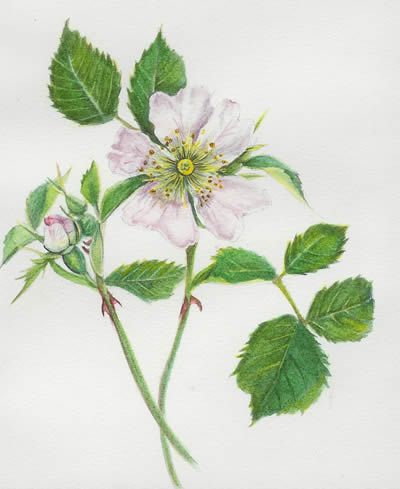 In any case that old idom is true . . . it doesn't matter whether you win or lose, but only how you play the game. Not sure if this applies to World Cup Football matches though. Nevertheless I will enjoy the match for whatever it turns out to be! What is amazing to me is how quickly the streets empty when England is playing. The whole of Blacon seems like a Ghost town!! It's nice to see so many patriots amongst us!
Here's a delightfully tasty luncheon salad, which makes good use of leftovers. I often buy rotisserie chickens when they are on offer and strip the meat off the bones, which I then store in airtight packets and freeze. That way I always have some cooked chicken to use in casseroles. I know in America you can buy tinned cooked Chicken, but there's no such thing over here. This is very easy to make and quite, quite delicious. Of course you can charge it up a bit by adding a few things like dried cranberries, chopped toasted pecans and some chopped spring onions! You can also make it low fat by using low fat ingredients such as low fat mayo, cheese and potato chips!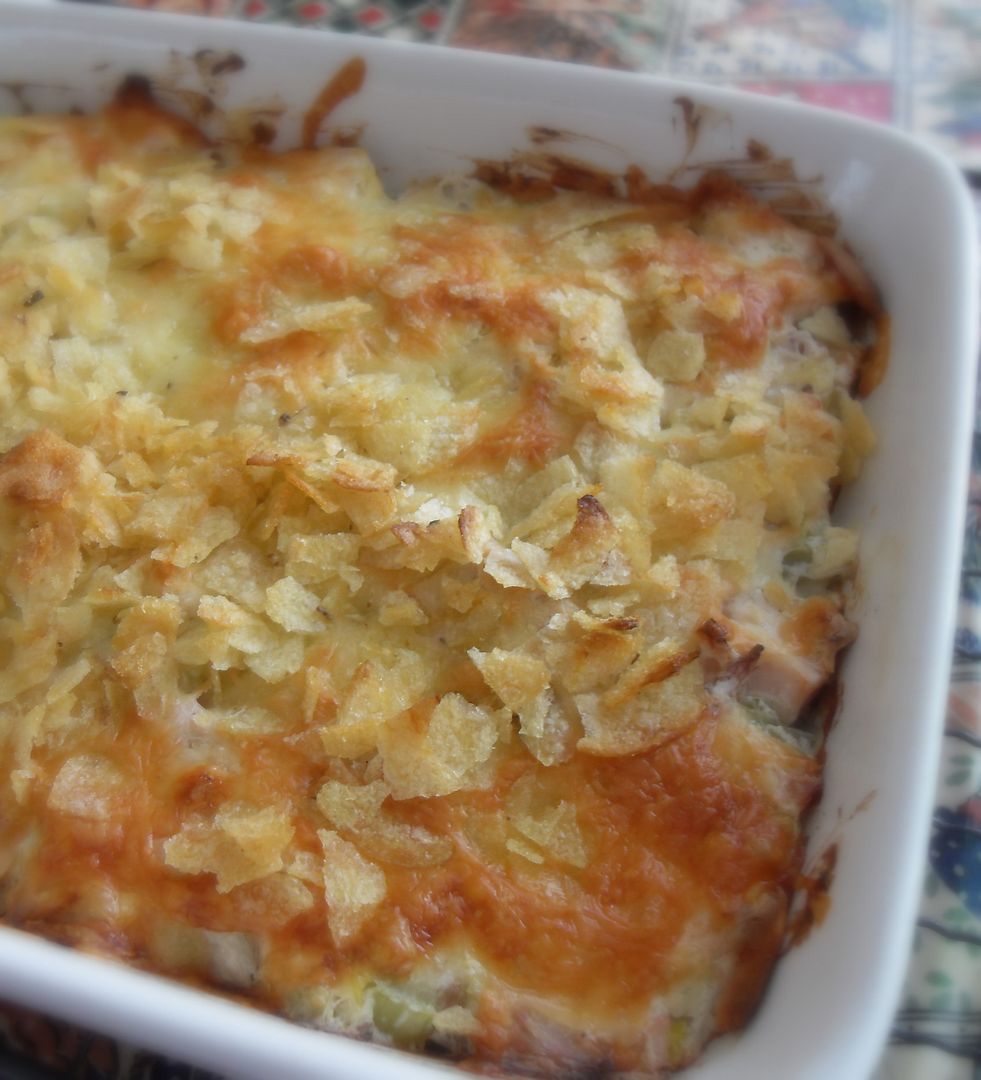 *Hot Chicken Salad*
Serves 4 to 6
Printable Recipe
Simple and tasty. You can use low fat ingredients quite successfully.
1/2 cup of mayonnaise
2 TBS milk
2 tsp lemon juice
1/2 tsp salt
1/4 tsp onion powder
2 cups chopped cooked chicken
2 cups chopped fresh celery
1/2 cup sliced almonds, toasted
1/2 cup grated medium cheddar cheese
1/2 cup crushed potato chips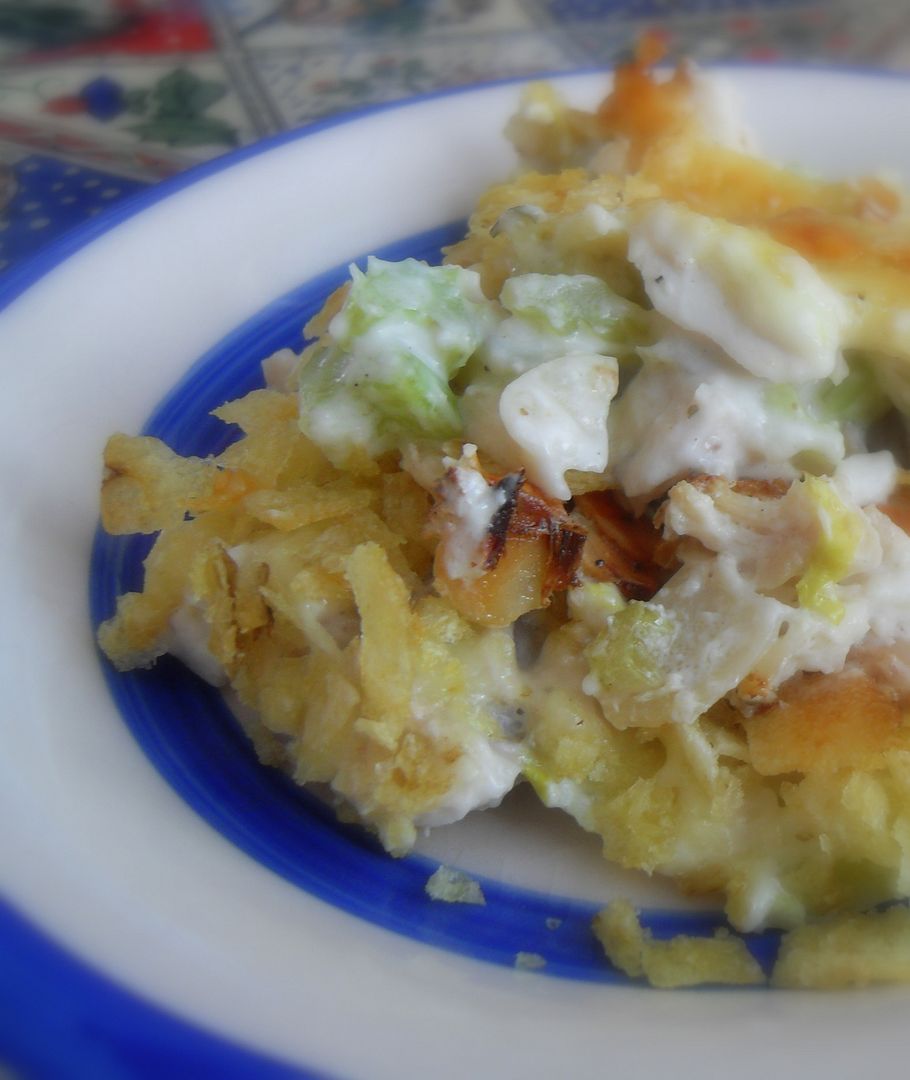 Preheat the oven to 180*C/350*F/ gas mark 4. Butter a shallow 2 1/2 quart casserole dish. Set aside.
Measure the mayonnaise, milk, lemon juice, salt, and onion powder into a bowl. Mix together well. Stir in the chicken, celery and almonds. Spread into the prepared baking dish. Sprinkle the cheese over top and then sprinkle the potato chips over all. Bake for 30 to 40 minutes, until heated through and lightly browned.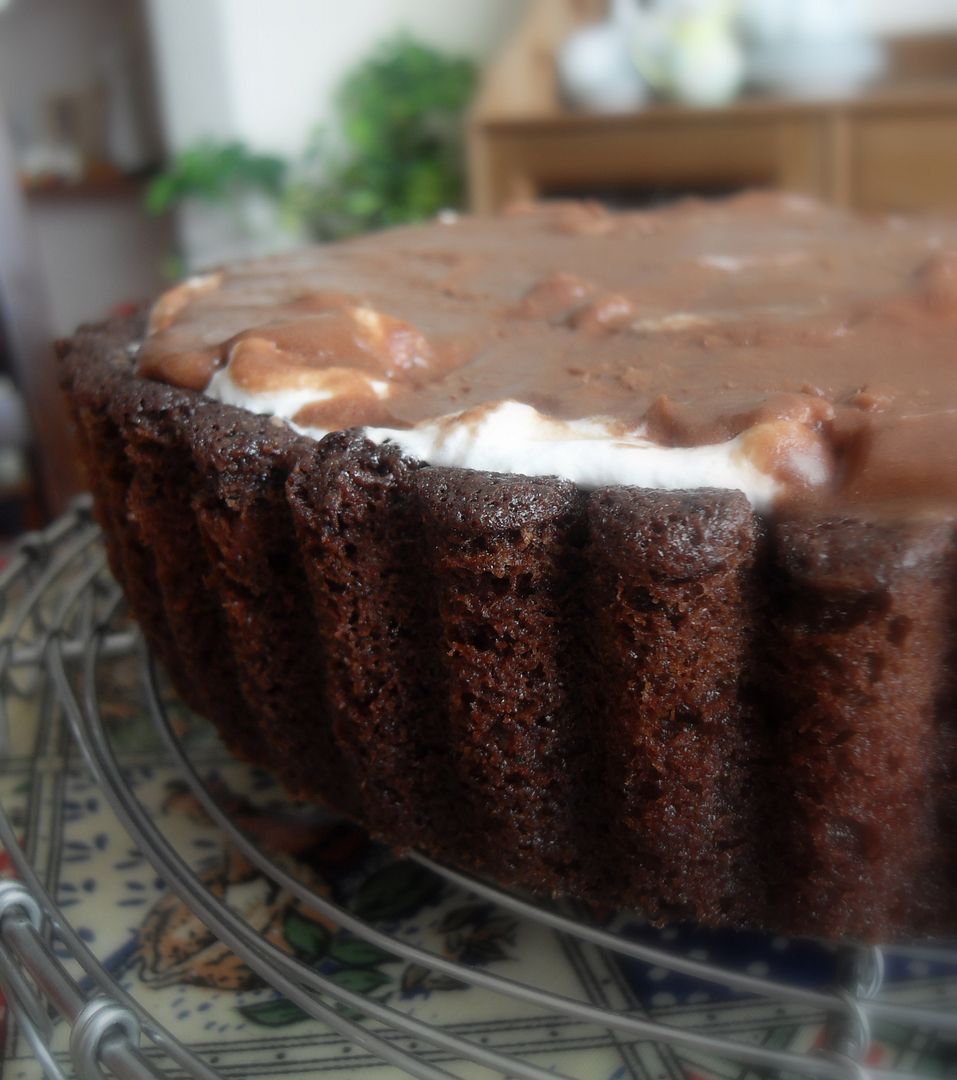 Over on
The English Kitchen
today, Fudge Brownie Pie. Nom Nom!!!