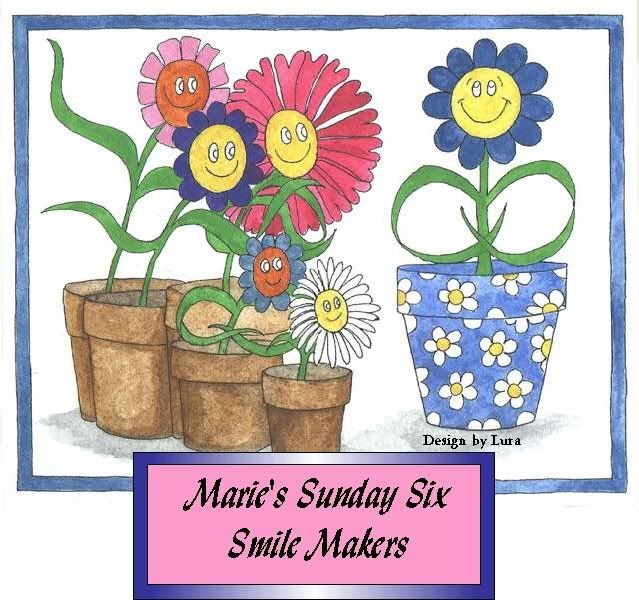 Welcome to my Sunday Smile Makers post for June 12th! It is hard to believe that we are already almost into the middle of the month. Where is the time going! It just seems to whiz by. In any case I have had lots to smile about this week, so let's get going!
As you know we went in to Chester yesterday morning, via the bus, to spend the day. I just love Chester City. It is so alive and just filled to overflowing with things that make me smile!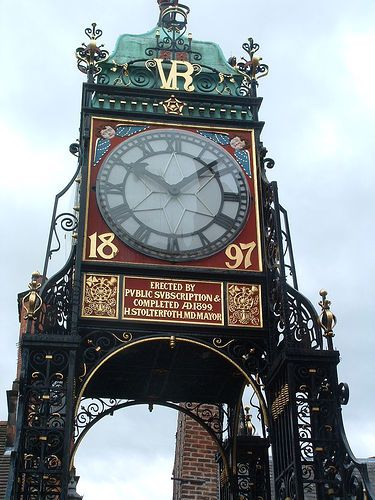 I just love the East Gate Clock. Erected in 1897 to celebrate Queen Victoria's Jubilee year it is the second most photographed Clock in Britain, behind Big Ben. It was considered quite garish at the time, but has become a much beloved icon of Chester. It always makes me smile. I love anything Victorian, don't you?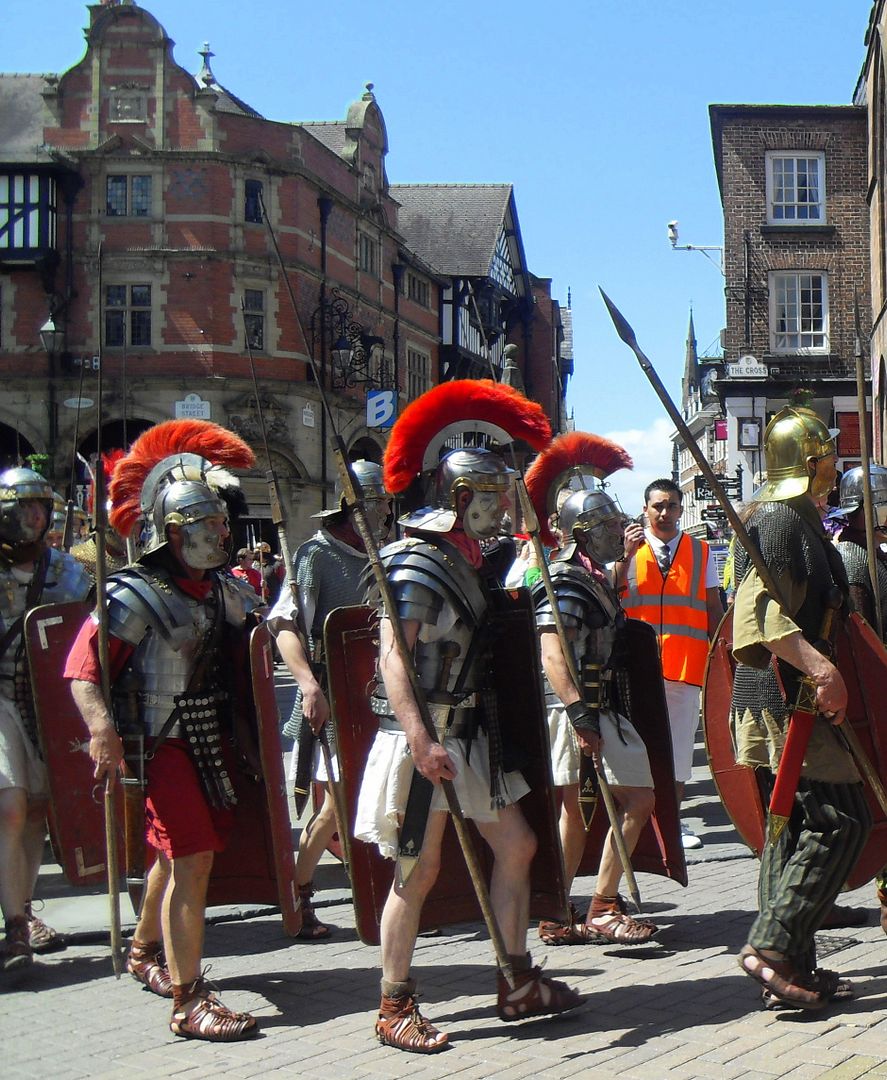 Parading Roman Soldiers make me smile. They did such a fabulous job yesterday in Chester, with all of the Roman Displays, re-enactments and parades etc. The costumes were fabulous and the people participating put their whole hearts into it. It was wonderful. These were some of the Roman Soldiers parading through the streets. Great Britain has such a fascinating Roman History. Todd and I both love, LOVE history, so that makes me smile too. Getting to share another one of my loves with the man that I love is pretty special!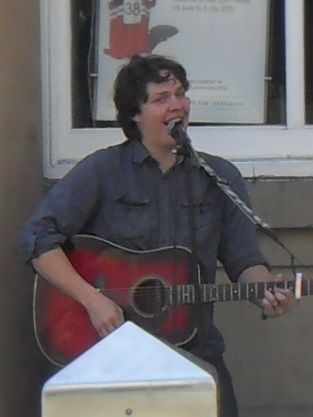 One of the things I love most about Chester are the street Buskers! Every where you go the streets are alive with music and entertainment. Doesn't this young fella up here make you smile? He was ever so good. I predict good things for his future. He is in there most Saturdays. There were lots of others entertaining us, but I think he was exceptional!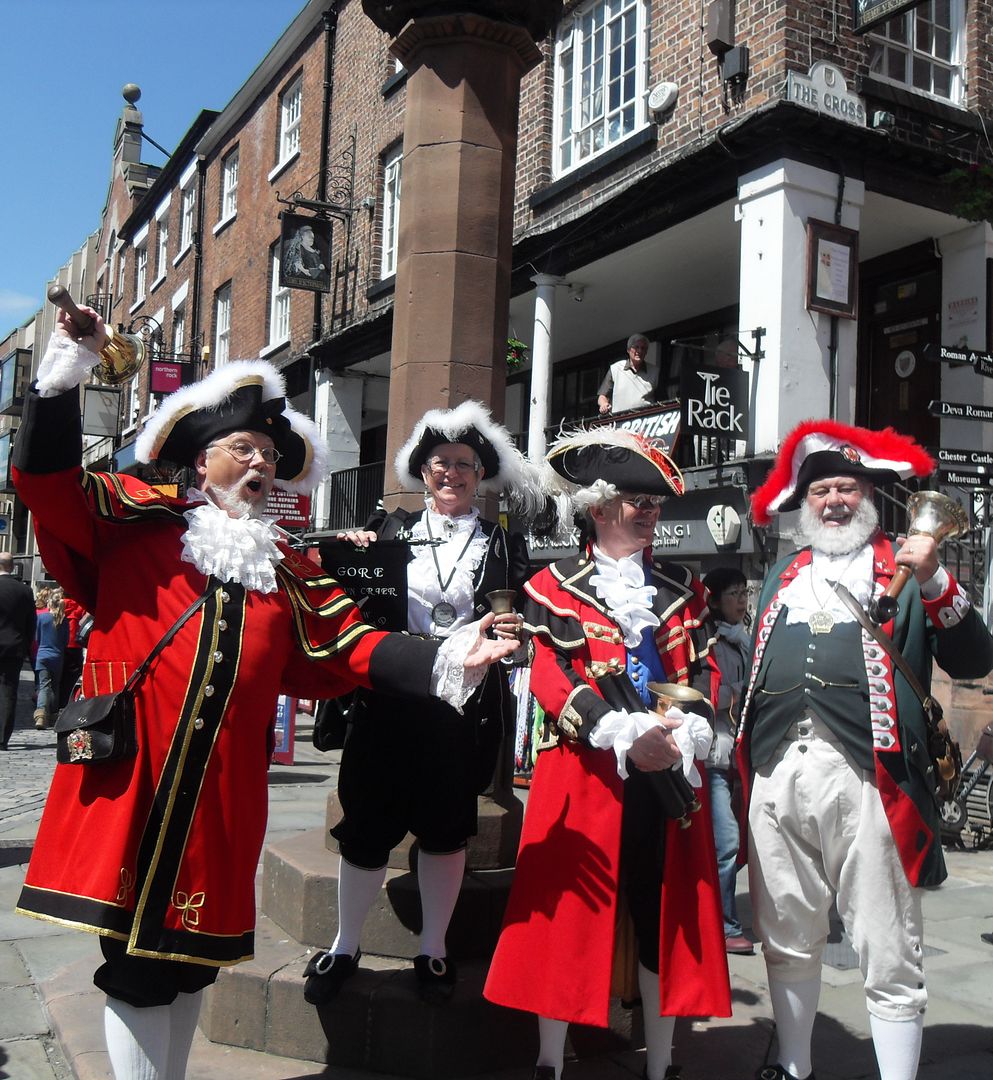 Oyez! Oyez! Town Criers make me smile! Here's a snap of a few that I took at the Cross, which is the place in Chester that our very own Town Crier (second from the right in this photo) sets up shop every day at noon and brings to the public the news of the city. (Tuesdays to Saturdays, from May until the end of August) Town Criers are a long held tradition and you can find them all over the world. In fact next weekend in Chester the city is hosting the International Town Criers Competition and town criers from all over the world will be converging on the city to bring us the news! It's all very exciting and they even have a parade. I just love it! It looks from this picture like a few of them have shown up ahead of time. Don't they look a jolly lot!! Don't they make you smile?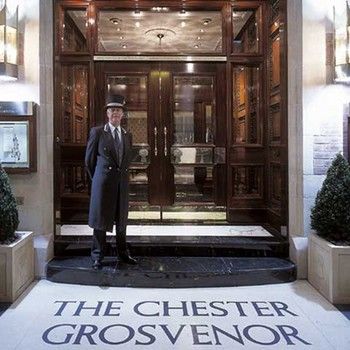 This fellow all dressed up outside of the big fancy Chester Grosvenor hotel makes me smile. One day, when my ship comes in . . . I am going to go and stay in the Chester Grosvenor for one night!! He will tip his hat to me and carry our bags in and we will be treated like royalty, if only for one night. It is a very fancy hotel, voted the best in the UK. Getting to stay there with Todd as a treat??? That tis a thought that makes me smile!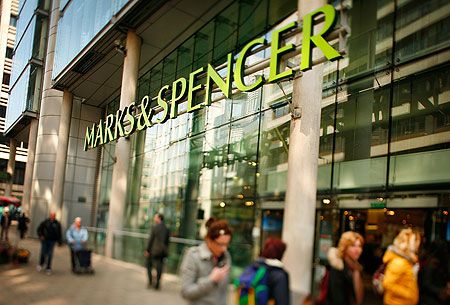 The M&S two can eat for £10 meal deal makes me smile! After a long day of walking our feet off in Chester we were both pretty tired when we got home and the thought of standing over a hot stove does not make me smile . . . thankfully M&S had their meal deal on and we dined on Chicken Tagine, tasty vegetables, Raspberry panecotte and sparkling fruit juice. You could have wine if you prefer that, but you know . . . in any case I couldn't have made it all at home for a tenner so it was a real treat! Just like eating out, but at home! The Chicken Tagine was fabulous! Very tasty, with apricots and sultanas and just the right amount of spice and lovely Israeli Couscous. We both enjoyed it very much, and as for the panecotte, well . . . it was just wonderful . . . just wonderful. I didn't dare look at the calorie count! Nevermind we expended a lot of energy walking around didn't we? That makes me smile. ☺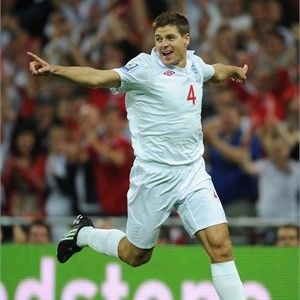 Watching the World Cup game on the telly last night between England and the USA made me smile. What a fantastic game! Normally Todd and I are not footie watchers, but we did watch the game last night. Watching Steven Gerrard get a goal within the first 4 minutes just set it off right! Go England!! It was very exciting. Of course it ended with a 1/1 tie at the end, but what a great game it was, with lots of stupendous moments and shots and entertainment!! It is great to feel patriotic and a great love for one's country. I may not be a Brit by birth, but I have adopted this country totally into my heart and I love it dearly!
And there you have the smile makers for my week. Oh sure, there were tons more, but I will share them with you another time. I sure hope that you had plenty of smile makers in your world this past week as well! I'd love to hear about them. Won't you take a few moments to share some of them with me in the comments section?? That would make me smile some more!
Here's a tasty potato salad that is just a bit different than most salads. I love potatoe salads made with vinaigrette dressings. This one has a tangy lemon and herb dressing, which is a real taste treat! I hope you will try it! You don't have to leave the vegetable addition at just beans either. Try adding some sliced cherry tomatoes and olives, and perhaps a bit of crumbled feta cheese. Now that sounds positively scrumptious!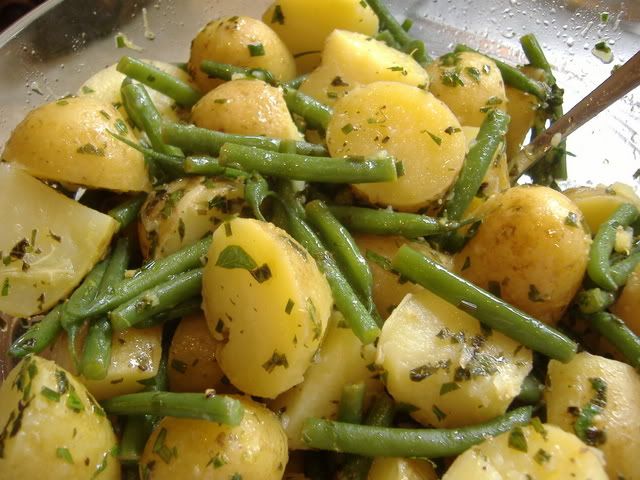 *New Potato Salad with Herbed Dressing*
Serves 4 to 6
Printable Recipe
This lovely salad has a a delicious lemony herb olive oil dressing that you pour onto the vegetables while they are still fairly hot. That way all those delicious flavours are absorbed right into the vegetables. You will want to use smaller new potatoes, rather than large ones.
700g of new potatoes, scrubbed
(1 1/2 pounds)
6 ounces of green beans, trimmed and cut into 2 inch lengths
(3/4 of a pound)
For the dressing:
3 TBS extra virgin olive oil
the grated zest and juice of one small lemon
2 TBS chopped fresh mint leaves
1 TBS chopped fresh flat leaf parsley
1 TBS chopped fresh chives
2 spring onions chopped, both the white and the green parts
sea salt and freshly ground black pepper to taste
Place the potatoes in a large pan of salted water and bring to the boil. Cook for 8 minutes, then drop in the beans and cook for a further 4 to 5 minutes, just until both the potatoes and the beans are tender.
While the vegetables are cooking, make the dressing by whisking all the ingredients together in a large bowl. Taste and season well.
Drain the vegetables well. Cut the potatoes in half and drop both the hot potatoes and the hot beans into the dressing, tossing them to coat well. Cover and chill until you are ready to serve, allowing the salad to come to room temperature before serving. Delicious!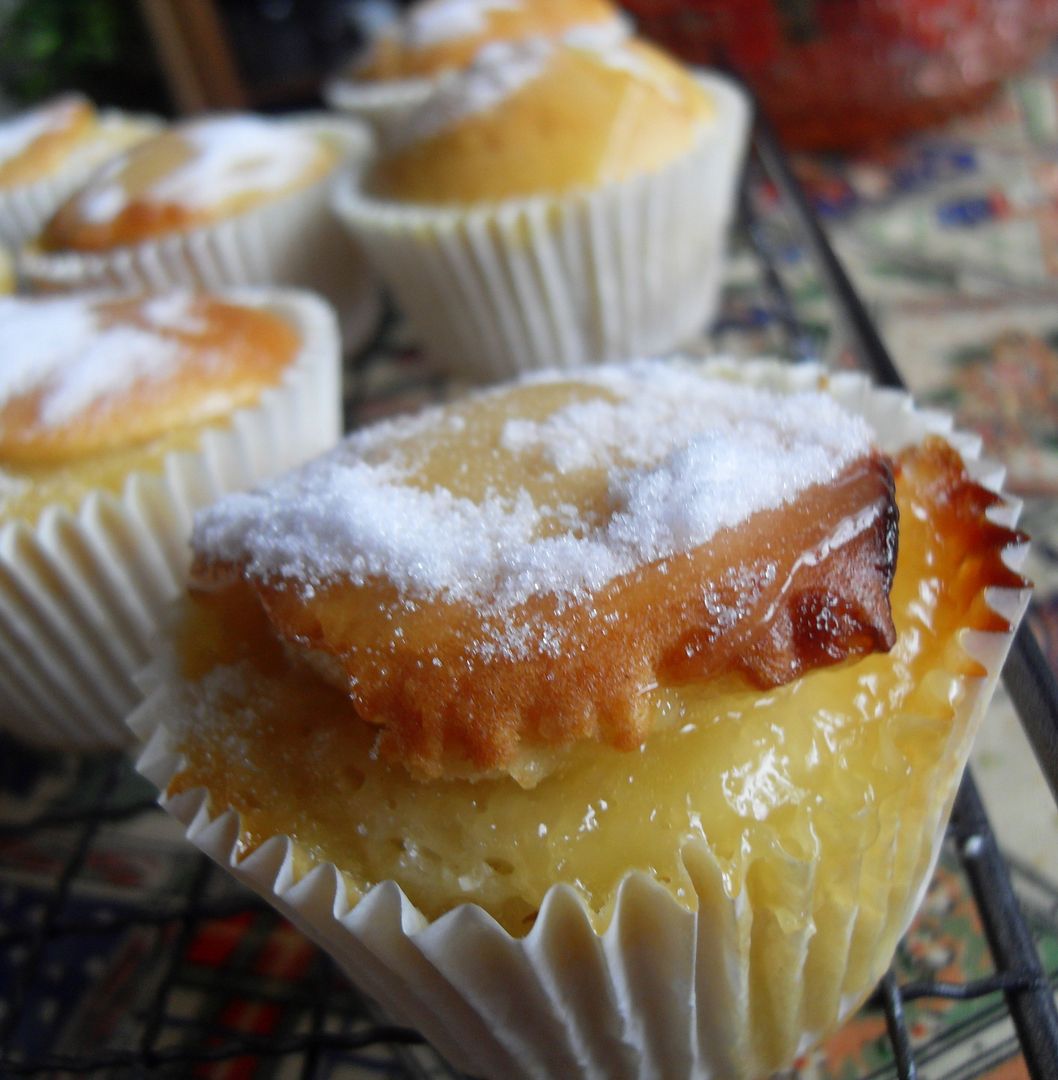 And over on
The English Kitchen
today, delicious Lemon Curd Muffins!