There's nothing half so lovely as to lean against a stile.
Lost in thoughts of sweet contentment . . . resting for a while.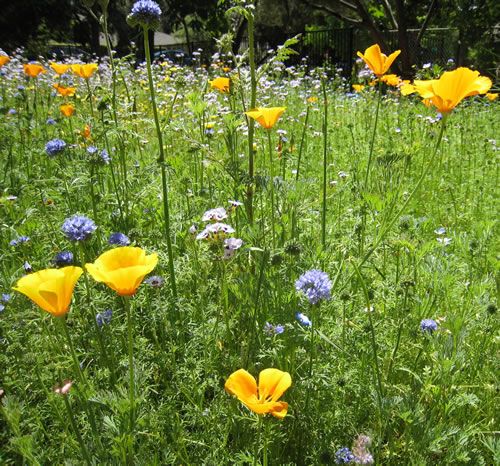 Breathing in the country air
and listening to the birds . . .
concious of a peace of mind, too deep for spoken words . . .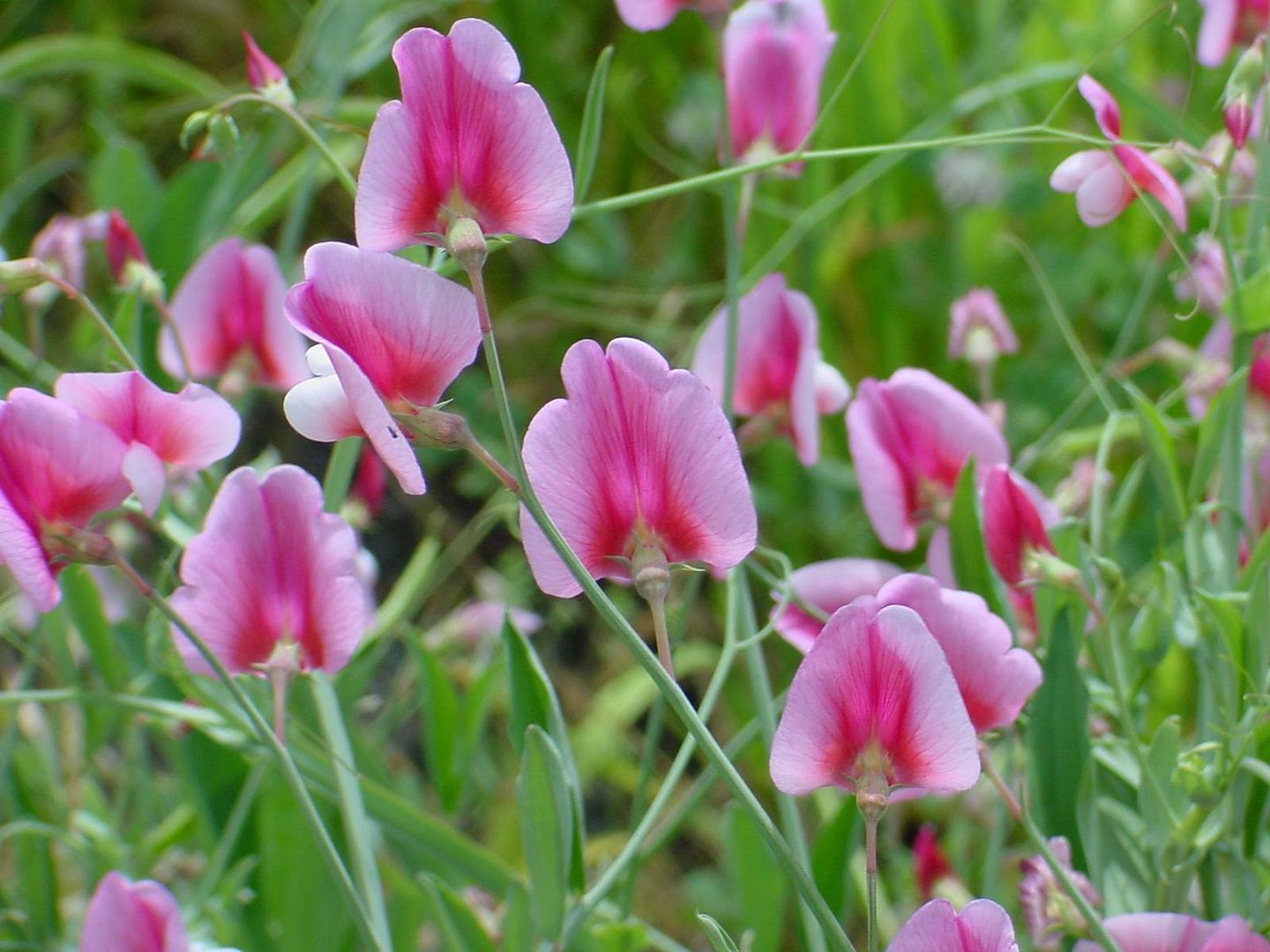 Thinking of the people, who have sat on those same bars . . .
lovers who have lingered there
beneath the evening stars . . .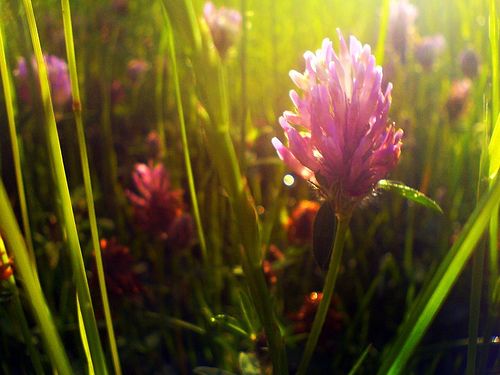 Sun-tanned workers from the fields
upon their homeward way . . .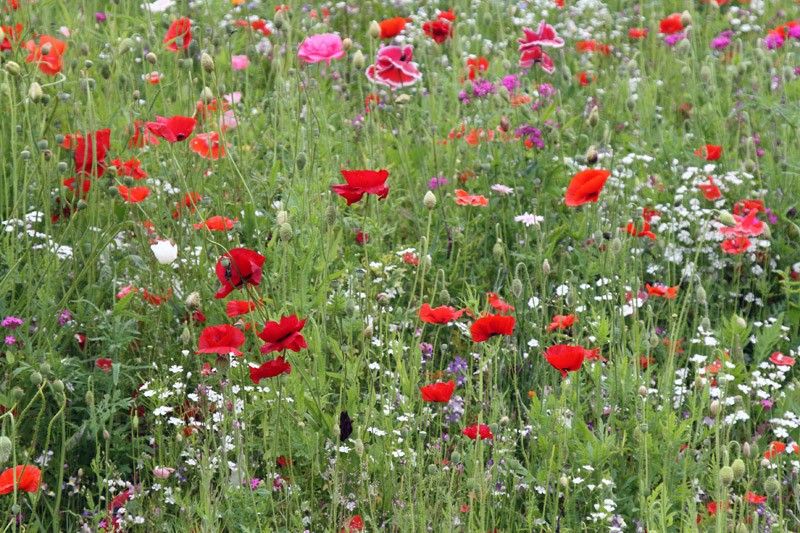 Young folks strolling back from church,
upon the Sabbath day . . .
~Patience Strong
I hope you enjoyed this little poem today. Country stiles and kissing gates are some the things I love most about England. We have been enjoying some very sunny and warm weather these past few days. There is nothing on earth more beautiful to me, than England on a sunny day . . . to go for a walk in the countryside, or along the river banks. It's just gorgeous and so very peaceful.
We have been busy this week trying to turn our back garden into an oasis of sorts. With sorting out the flowers and pots, to putting in a couple of fruit trees . . . apple, pear and plum . . . they are dwarf trees and self propagating so in a couple of years we should have our own lovely fruit to enjoy, God willing. Todd has dug a little pond area in the middle of the lawn, that he has lined with a piece of an old vinyl tablecloth and edged with stones. The birds are enjoying it so very much. We love to sit and watch them at play . . . shaking themselves and fluttering their wings . . . Our beets, parsnips, squash . . beans . . . they are all growing well, along with a few other things that Todd planted. He forgot to mark them, so they will be a bit of a surprise . . . a pleasant one I am sure!
Eventually he wants to have one of the beds planted with just roses and dahlias, but it all takes time. We do enjoy so very much sitting out there under the umbrella on a warm day . . . watching the birds, listening to the bumble bees buzzing and just enjoying being with each other and our thoughts. He'd love to have a trellis, but we shall see, perhaps sometime down the road . . . It doesn't matter if you live in up in an apartment and have naught but a window sill or a balcony, or if you live in a cottage in the country . . . you can make whatever space you've been given a haven for thought and contentment . . . it only takes a little effort and time.
Here's a salad that is very easy to make and so delicious on warm day. I like to serve it scooped out on a bed of lettuce. It's colourful, pretty and a wonderful treat to eat!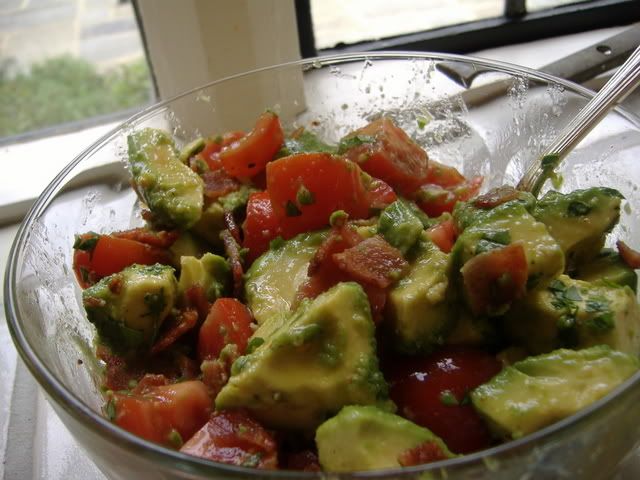 *Avocado, Bacon and Tomato Salad*
Serves 4
Printable Recipe
You want to keep your vegetables fairly chunky in this salad for the best presentation. It has a lovely flavour and wonderful texture. Allow it to sit for at least an hour before eating, preferably two. This really helps to allow the flavours to develop fully.
6 slices of smoked bacon
2 TBS extra virgin olive oil
1 TBS white wine vinegar
1/2 tsp salt
1/8 tsp freshly ground black pepper
3 drops Tabasco sauce
2 medium, fully ripe avocados
2 medium fully ripe tomatoes
1 small onion, chopped
2 TBS chopped fresh flat leaf parsley
Fry the bacon until crisp. Drain well on paper towelling and then crumble. Set aside.
In a medium sized bowl, whisk together the oil, vinegar, salt, pepper and hot sauce. Peel and chop the avocado into one inch chunks and then drop them into the dressing, gently stirring to coat them thoroughly. Chop the tomatoes into half inch pieces and gently fold them into the dressing as well, along with the chopped onion.crumbled bacon and the chopped parsley.
Cover and chill for several hours before serving. Serve spooned out onto lettuce leaves if desired. Delicious!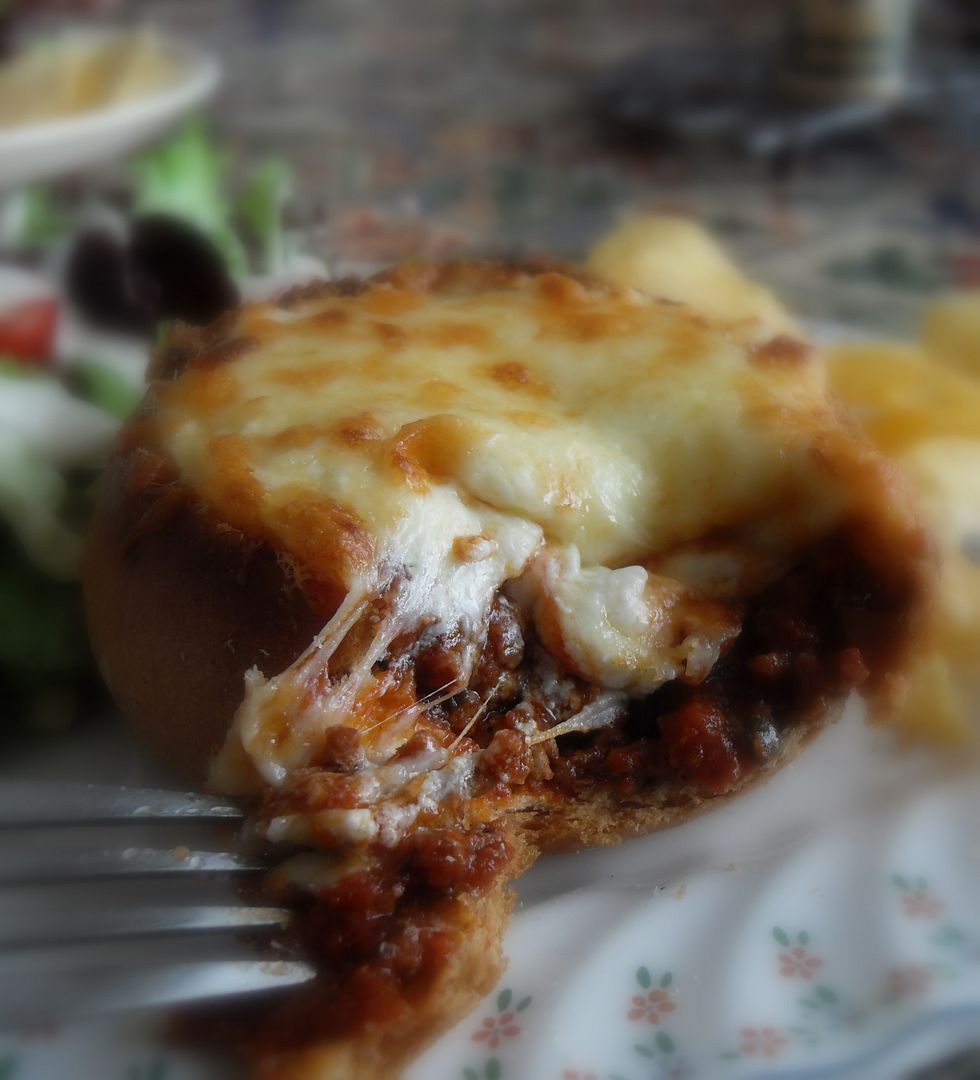 It's
Lasagna in a Bun
over on The English Kitchen this morning! Deliciously scrummy!