"The world is fairly studded and strewn with pennies cast broadside from a generous hand. But who gets excited by a mere penny?...It is dire poverty indeed when a man is so malnourished and fatigued that he won't stoop to pick up a penny. But if you cultivate a healthy poverty and simplicity, so that finding a penny will literally make your day, then, since the world is in fact planted with pennies, you have with your poverty bought a lifetime of days. It is that simple. what you see is what you get." ~Anne Dillard
A few of the small and wonderful things which bring untold joy into my life. It's the small things in life which truly mean the most. Simple abundance . . . it's the best.
Surprise lifts in the post just when you need them. Feeling loved and blessed. So good. That envelope. A trip to the beach without going to the beach . . .
Trips to the Temple with the one I love. It was such a beautiful sunny day. That sky ... so blue. The clouds ... so fluffy. The company ... just perfect. To get to sit in the Temple of the Lord after not having been able to go in a while due to health issues, etc. Priceless.
Sunday night visits from this sweet young couple. Ariana and Jose stopped by last evening with Dexter, their puppy who is now HUGE!
Mitzie looks so small next to him. She doesn't like him, but that is nothing against Dexter. She doesn't like
any
other dogs. She spends the whole time he is here, tucked up behind me on the sofa while he takes every toy out of her toy box and slobbers all over it, which she also doesn't like, but she is too much of a chicken to do anything about, lol.
Seriously this is one very sweet young couple and I love that they care enough about us to stop by and see how we are doing, plus yesterday they told Todd if he needed anything done in the garden to call and they would do what they could for him. That was so kind of them.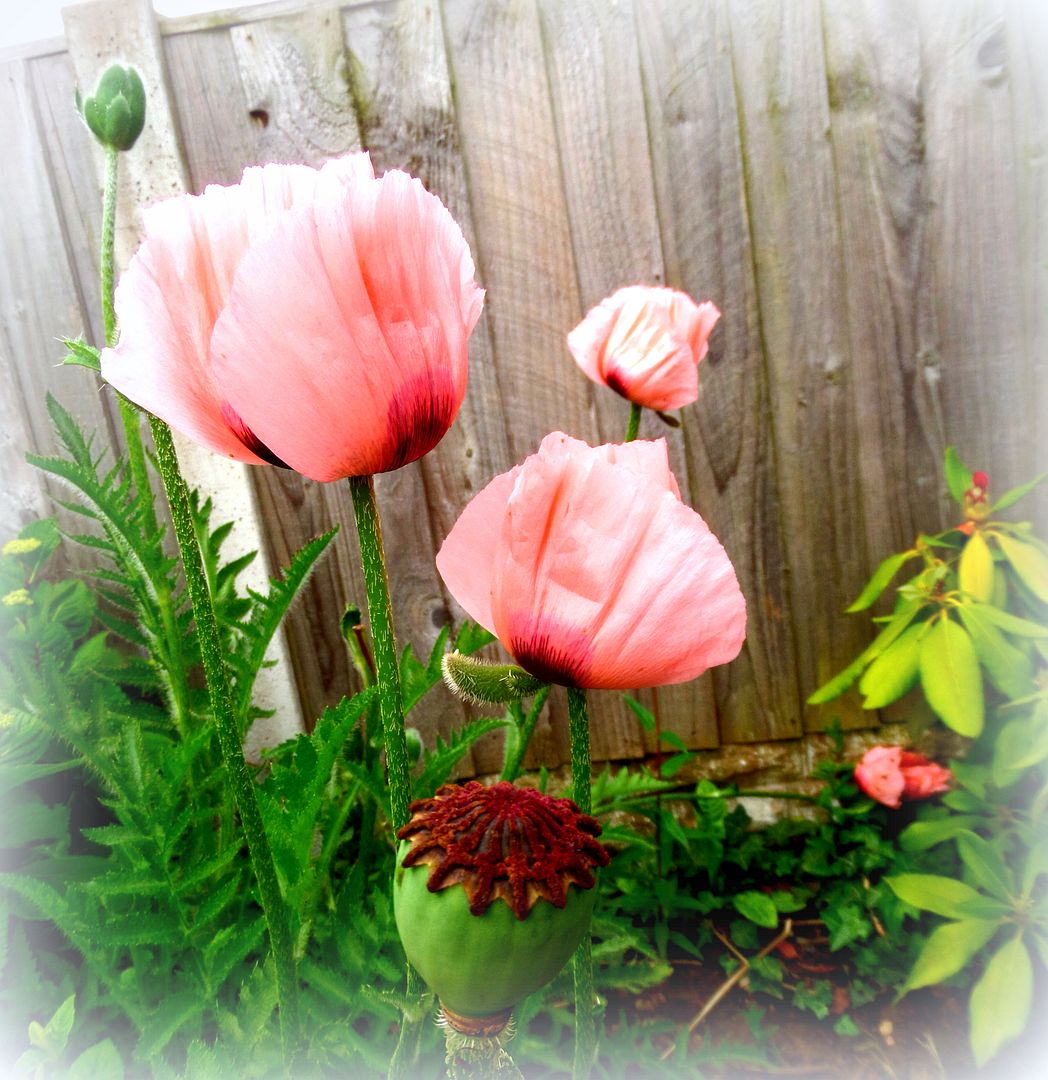 Our Oriental Poppies which are blooming like crazy at the moment, but will be all too soon gone. they don't last for very long but are spectacular while they are here.
"Each time you pick a daffodil
Or gather violets on some hill
Or touch a leaf or see a tree,
It's all God whispering,
"This is me."
~Helen Steiner Rice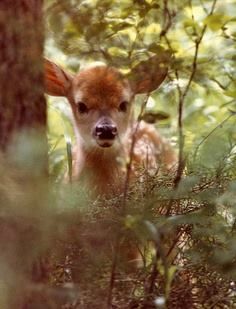 My faith and reassurance that God is in Control. He knows the end of the story. We do not. I trust ultimately in His goodness and mercy.
"Be still and know that I am God."
~Psalm 46:10
Sunny days and being able to hang the laundry on the line outdoors. What a blessing. What a heavenly smell when they come back in. I love it!
Sister Tamalolo stopped by last evening along with Sister Nyugi to say farewell. (This photo is frim a few months back) Mitzie loves her. She is being transferred this Tuesday to another area so she wanted to say goodbye before she left and we hadn't been to church yesterday. I love that the Missionaries care enough about us that they want to say goodbye before they move on to another area. Its always so sad when one leaves us, but its also nice to meet a new one. These young people are amazing. So grateful to have them in our lives.
Sunday talks with mum. I love my mum and am so very grateful to be able to talk to her each week. I would call her every day, but I think it would upset her routine too much. She has certain things she does at certain times every day and she has never liked unexpected interruptions to it. We mostly just talk about the same things each week now, but that's okay. I don't mind rehashing the same old thing every week. I just love hearing her voice and being able to tell her I love her.
Happy Birthday to a dear, dear son who is turning 42 today!! (This photo is 41 years old! Hard to believe!) I love him so much and hope that he has a beautiful day filled with all the things he loves.
He's a good husband, a good father and a good son. He's been bringing joy into my life for 42 years. (This is him with his oldest son Gabriel.) 42 years ago a Mother was also born, and I am so grateful for that role I have played and still play in life. It was something I always wanted to be from the time I was a little girl. When I gave birth to our Anthony, all my dreams came true. Love all my children, of course!! But I cut my mothering teeth on this one and he hasn't turned out half bad at all. He's a wonderful man. I know I am a bit biased, but I am allowed to be! I'm the mama!
A thought to carry with you through today . . .
.
° * 。 • ˚ ˚ ˛ ˚ ˛ •
•。★★ 。* 。
° 。 ° ˛˚˛ * _Π_____*。*˚
˚ ˛ •˛•˚ */______/~\。˚ ˚ ˛
˚ ˛ •˛• ˚ | 田田 |門 ★
*.˛.
A candle loses nothing
by lighting another candle.
~James Keller
•。★★ 。* 。
Spiritual Enlightenment
Cooking in
The English Kitchen
today . . . Bacon, Potato, Tomato & Rocket Salad with Goat Cheese and a Balsamic Dressing. Seriously tasty! I love these types of salads, don't you?
I hope your week ahead if filled to overflowing with small and wonderful things . . . don't forget along the way . . .
═══════════ ღೋƸ̵̡Ӝ̵̨̄Ʒღೋ ═══════════ ⊰✿░G░O░D⊰✿⊰L░O░V░E░S⊰✿⊰░Y░O░U░⊰✿
═══════════ ღೋƸ̵̡Ӝ̵̨̄Ʒღೋ ═══════════
And I do too!