These are a few of my favourite things . . .
Anything crispy . . . . fried chicken, chips, lettuce, cookies, cereal. I like things that are crisp and crunchy. Pickles. Crackers. Toast. Pastry. Cookies. Sometimes over here in the UK it is a challenge to keep things crisp, like cereal. It is such a damp climate that things can go soggy or soft rather quickly. That is why I am a stickler about closing things up tightly. I use clothespins a lot for this. Roll it up and clap it shut is my motto. It annoys me to no end to open my cereal and see that someone has not bothered to do this. No names mentioned.
I like a bit of a challenge. I don't want things to come to me too easily. I want to have to work for them a bit. I like solving puzzles, figuring out how things work, finding solutions to problems. Don't get me wrong, I don't like it when they are too hard. I don't think anyone does, but I don't want everything falling right into my lap either. Well, maybe occasionally is alright, but not all the time.
I love fountains. Isn't this an unsual one? I love it! I love sitting and listening to water trickle. I would love to have a fountain in the garden, but alas, I think it is beyond us. Thankfully there are plenty of other fountains about to have a look at and enjoy. I have often thought about getting an indoor fountain. Just a small one. I wonder how hard they are to look after.
I love history. I didn't really like it that much at school. I found it boring there. All dates and stuff. But I love reading about historial things, and historial novels. I love watching television programs based on history, and historical dramas. I love visiting historial sites, museums, etc.
I love seeing things like chairs turned into little flower gardens. Old boots. Tea pots, etc. I just love seeing flowers sprouting all over the place. I find them very charming. One time when we went to France, we came across a garden that had been created using old vehicles. It was fascinating and beautiful.
Google search. It is one of my favourite things. I love it more than any other search engine out there. It is so easy to use and always finds what I am looking for.
I love chocolate. I love chocoate bars. Chocolate buttons. Chocolates. Chocolate cake. Chocolate Frosting. Brownies. Chocolate chip cookies. Chocolate pudding. (Haven't had that in a while.) The only chocolate I don't like is chocolate milk or chocolate ice cream. I also don't like chocolate cereals, but only because they turn the milk into chocolate milk, which . . . I don't like. I like dark chocolate most of all, but have a special fondness of Green & Black's Dark Milk Chocolate.
Early mornings. They are my special time. When the rest of my world hasn't gotten up yet. I like to sit and ponder, pray, smell the early morning smell of dew on the grass, hear the early morning chorus, etc. Early morning is my favourite time of day.
I love the humble potato. It is my favourite vegetable. I love them baked, boiled, mashed, fried and everything in between.
I love the colour red. Of all the colours. It is my favourite, followed closely by blue and then yellow.
Why does it feel so good?
Todd has gotten through his second treatment. Only 18 to go. So far so good. He feels alright thus far and had a good dinner when he got home yesterday. fingers crossed it continues. Thanks for all your happy thoughts and prayers! My Plantar Fasciitis has kicked in big time. I could hardly walk come yesterday afternoon. I was in agony last night. I have felt it coming on for several months or so now. I got some special pressure socks and I have been wearing them night and day, probably for about six months, but they haven't prevented it from happening. I hope it goes off soon . . .
A thought to carry with you through today . . .
.
° * 。 • ˚ ˚ ˛ ˚ ˛ •
•。★★ 。* 。
° 。 ° ˛˚˛ * _Π_____*。*˚
˚ ˛ •˛•˚ */______/~\。˚ ˚ ˛
˚ ˛ •˛• ˚ | 田田 |門 ★
*.˛.° ˛°. .
˛*
If you stumble . . .
make it part of the dance.
~Unknown
•。★★ 。* 。
Spiritual Enlightenment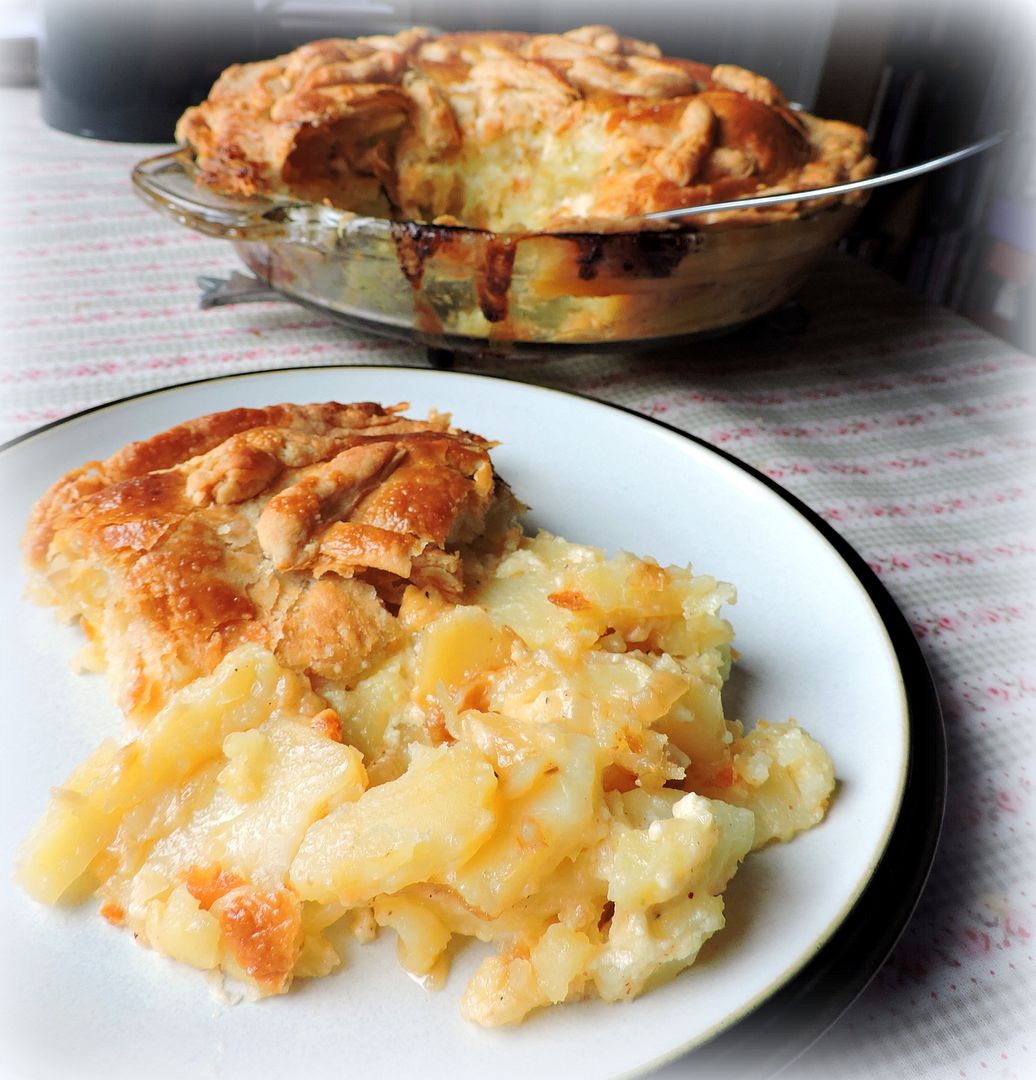 Cooking in The English Kitchen today . . .
Cheese, Potato and Onion Pie
.
Have a great Thursday. Whatever you get up to, don't forget!
═══════════ ღೋƸ̵̡Ӝ̵̨̄Ʒღೋ ═══════════ ⊰✿░G░O░D⊰✿⊰L░O░V░E░S⊰✿⊰░Y░O░U░⊰✿
═══════════ ღೋƸ̵̡Ӝ̵̨̄Ʒღೋ ═══════════
And I do too!