My Gran had an old wooden clock that hung on the wall in the living room of her house . . . just above the wine covered velvet sofa, with it's careworn arms and cushions. I remember it clearly . . . it was all carved and used to ring out the hours as they passed, and throughout the day there was that comforting tick tock that melted into the background so much that you didn't really hear it anymore . . . but would have clearly noticed if it stopped. My Grandfather used to wind it up with a key each day to keep it going.
You can learn a lot from a clock. They have a lot to teach us.Oh, for sure they keep us up today with the time of course . . . but they also do much more . . .
Their steady "tick-tock" . . . "tick-tock" . . . reminds us not to rush things, but to do them at an even pace. Their faces have a serenity and stillness about them, which soothes and . . . the most important lesson of all . . . their hands never, ever . . . go backwards.
A reminder that we, too, must keep moving foward with confidence in what may or may not lie ahead.
We have several clocks down here in our lounge . . . a silver coloured dome clock with a twirling pendulum which sits on the mantle. The pendulum has never worked and it makes a low grinding noise as the hours tick away . . . but it has a Westminster Chime and Todd loves it so. At first I found it quite disturbing . . . but now I hardly notice it. Our doorbell is a Westminster Chime as well and the funny thing is, Mitzie can tell whether it is the doorbell going or the clock. She always immediately gets up and goes to the door if it's the doorbell.
Our other clock is a cuckoo clock which we brought back from the Black Forest on one of our visits. It cuckoos on the hour and little dancers come out and twirl about to a different tune for each hour. The dancers have stopped working and don't come out and twirl about anymore. We've had it a very long time. It is battery operated and if I could do it over again, I would buy one with clock works . . . I think you may pay more, but it's worth it.
We'll be taking both clocks in to be fixed as we can afford it this year. It's time we got them working properly. Other than their little kinks both are excellent time keepers. I've always wanted a Grandfather clock . . . but I do believe that will remain a dream that never comes true! (Beautiful, but outrageously expensive!)
I am up late this morning . . . the sun is already rising . . . and the sky looks tinged with pink. Not sure what the day will bring weatherwise, although the high winds seem to have calmed down. Our front fence was blown over and Todd has had to tie it back up again. It needs replacing as the wood has rotten off all along the bottom, which is why it blew over. We'll have to get in touch with the landlord for that. It also blew out our back gate, which also needs fixing. And . . . this is the kicker . . . it blew our wooden birdhouse, which we had nailed to a light post out back right off and into a parking lot way over. Todd just happened to discover it when he was walking Mitzie! Those were some very powerful winds!
I discovered a new way to cook Kale the other day. I am a real vegetable lover so if you are a vegetable hater you better look away now! What you are about to see may cause you to break into a cold sweat.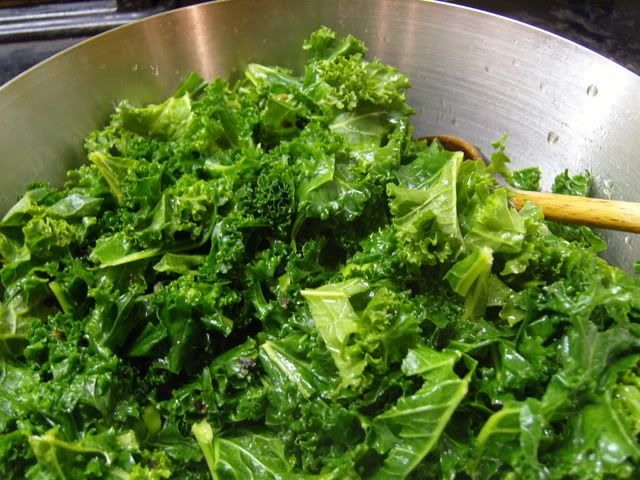 *Braised Kale*
Serves 4
Printable Recipe
I am a lover of all the brassica vegetables, kale, Brussels sprouts, cabbages cauliflower, broccoli. I think they are all pretty wonderful. This is a simple way to bring out the very best of Kale. The fennel seems to bring out it's natural sweetness. I think it goes very well with the delicate flavours of lamb, fish and chicken.
200g of curly kale, washed, trimmed, and any thick stalks discarded
(about 1/4 pound, 8 cups)
1 TBS olive oil
1 tsp fennel seeds
¼ cup water or chicken stock
Salt and black pepper to taste
Heat a large skillet with a lid over medium heat on the stove and add the oil. When the oil is hot and starts to shimmer add the fennel seeds. Cook stirring for about a minute until quite fragrant. Add the washed kale and cook for a minute or so, stirring to coat the leaves well with the oil and the fennel seed. Add the stock and turn the heat down to low. Cover the pan and let the kale simmer for about 6 to 8 minutes until tender. Remove the lid and season to taste with salt and freshly ground black pepper. Serve.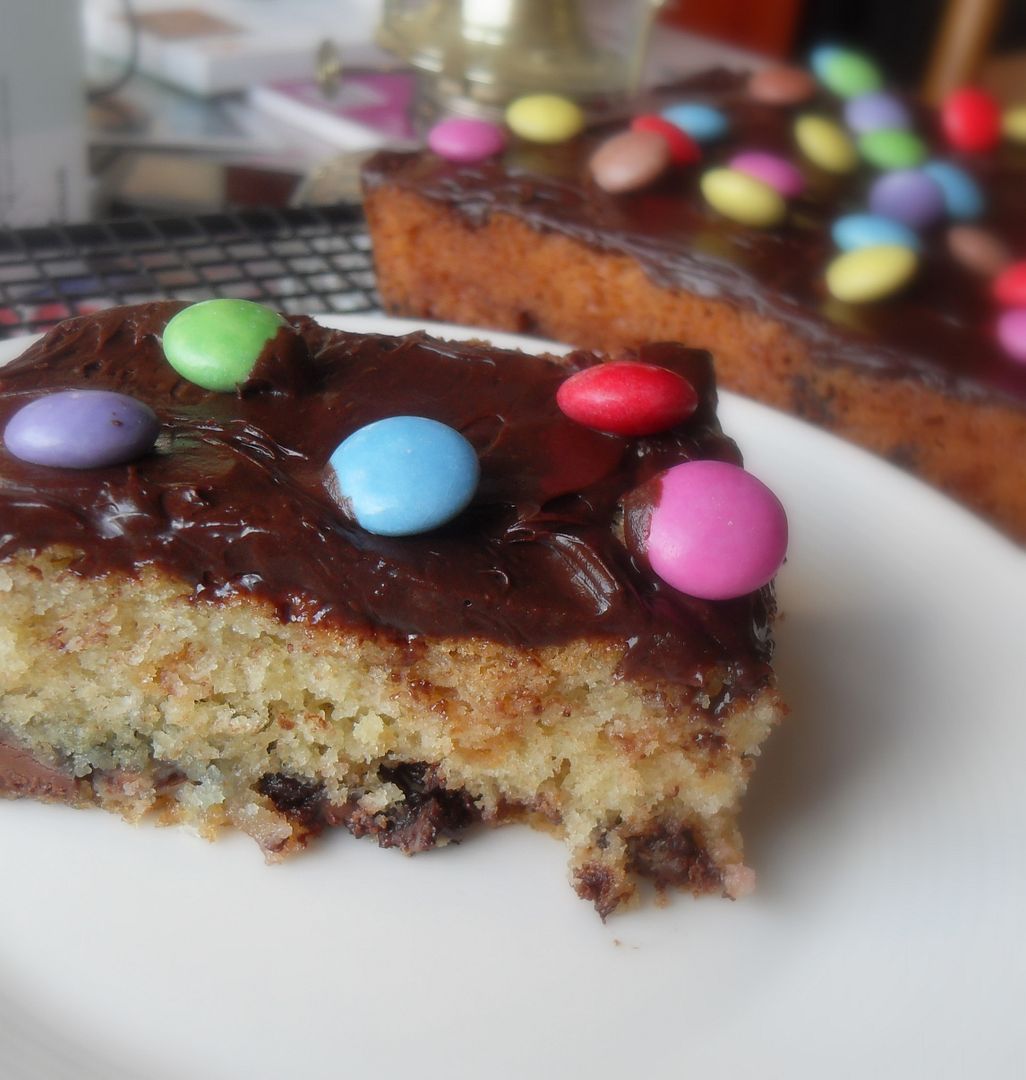 Baking over in
The English Kitchen
today a delicious Chocolate Chip Tray Bake that I made for the missionaries!
"What we love determines what we seek. What we seek determines what we think and do. What we think and do determines who we are — and who we will become."
― Dieter F. Uchtdorf