The
night
is
darkening
round me,
The
wild
winds
coldly
blow;
But a
tyrant
spell has
bound
me
And I
cannot
, cannot go.
The
giant
trees are
bending
Their bare
boughs
weighed with snow,
And the
storm
is
fast
descending,
And yet I
cannot
go.
Clouds
beyond
clouds
above me,
Wastes
beyond
wastes below;
But
nothing
drear can
move
me,
I
will
not,
cannot
go.
~Emily Bronte
Oh how easy it is to be completely spell bound by a winter's snow when you are out walking and it begins to fall . . . first those fluffy fat flakes like goosedown . . . melting almost as soon as they land on the ground. But then . . . they begin to fall faster and faster . . . and one after another begins to add up and soon . . . the ground is covered, but . . . still it falls.
And you stand there as it accumulates on your shoulders and hair and eyelashes . . . and perhaps you stick your tongue out for just a taste . . . and it tastes like magic. It has you in it's spell, the magic woven around you and over you . . . and under you. You cannot help but stand still and take it all in. That is a winter's day . . . in the snow . . . in the wood . . . on your own. Can anyhting on earth possibly be more beautiful, or serene?
Snowy thoughts for today . . . The wind is blowing again. I can hear it howling down the chimney. We had the fab offer last night of a week in Spain. All we have to pay for is our airfare. It is very tempting. We shall give it some thought for sure . . . but with two weddings coming up and a very strict budget, I'm not sure we dare chance it. Best pray about it I think!!
Have some apples in your fruit basket that need using up? This is a very delicious way to do just that. One of our favourite cakes, this is one from my archives. The picture's not that great, but I can still remember how very wonderful it tasted. I just may have to break down and bake one today. Sigh . . . I am so weak.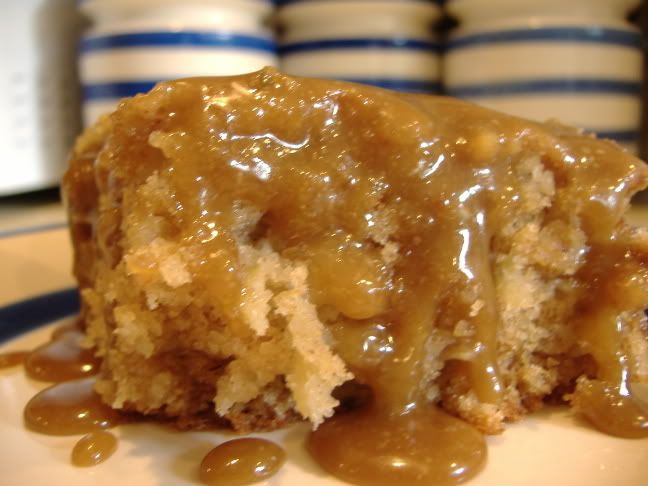 *Caramel Apple Cake*
Serves 12
Printable Recipe
Tart apples combined with a delicious caramel glaze are a classic combination. This pleases everyone who eats it. Serve it sliced with some vanilla ice cream, for a simple dessert that will, at once, both impress and tantalize your guests. This one will have them coming back for more!
3 cups flour
2 tsp baking soda
1 tsp salt
1 tsp cinnamon
1 tsp nutmeg
1 cup packed light brown sugar
1 cup castor sugar
¾ cup vegetable oil
2 eggs
1 tsp vanilla essence
4 cups chopped Granny Smith apples (3 to 4 large apples)
GLAZE:
½ cup butter
1 cup packed light brown sugar
¼ cup milk
Combine the flour, baking soda, salt, cinnamon and nutmeg in a bowl; set aside. Beat the brown sugar, castor sugar, oil, eggs and vanilla in a mixing bowl. Add the flour mixture to the sugar mixture and beat until well blended; mixture will be very thick. Fold in the apples. Pour into a greased and floured tube pan (bundt). Bake in a pre-heated 180*C/350*F oven for 1 hour, or until a wooden pick inserted in the centre comes out clean. Cool on a wire rack, then invert onto a serving plate.
For the glaze combine the butter, brown sugar and milk in a saucepan. Bring to a boil, reduce the heat and simmer for 2 minutes and 30 seconds. Pour the hot glaze over the cooled cake. You may also bake this cake in a 9 X 13 inch rectangular cake pan, in which case the cooking time will only be about 45 minutes.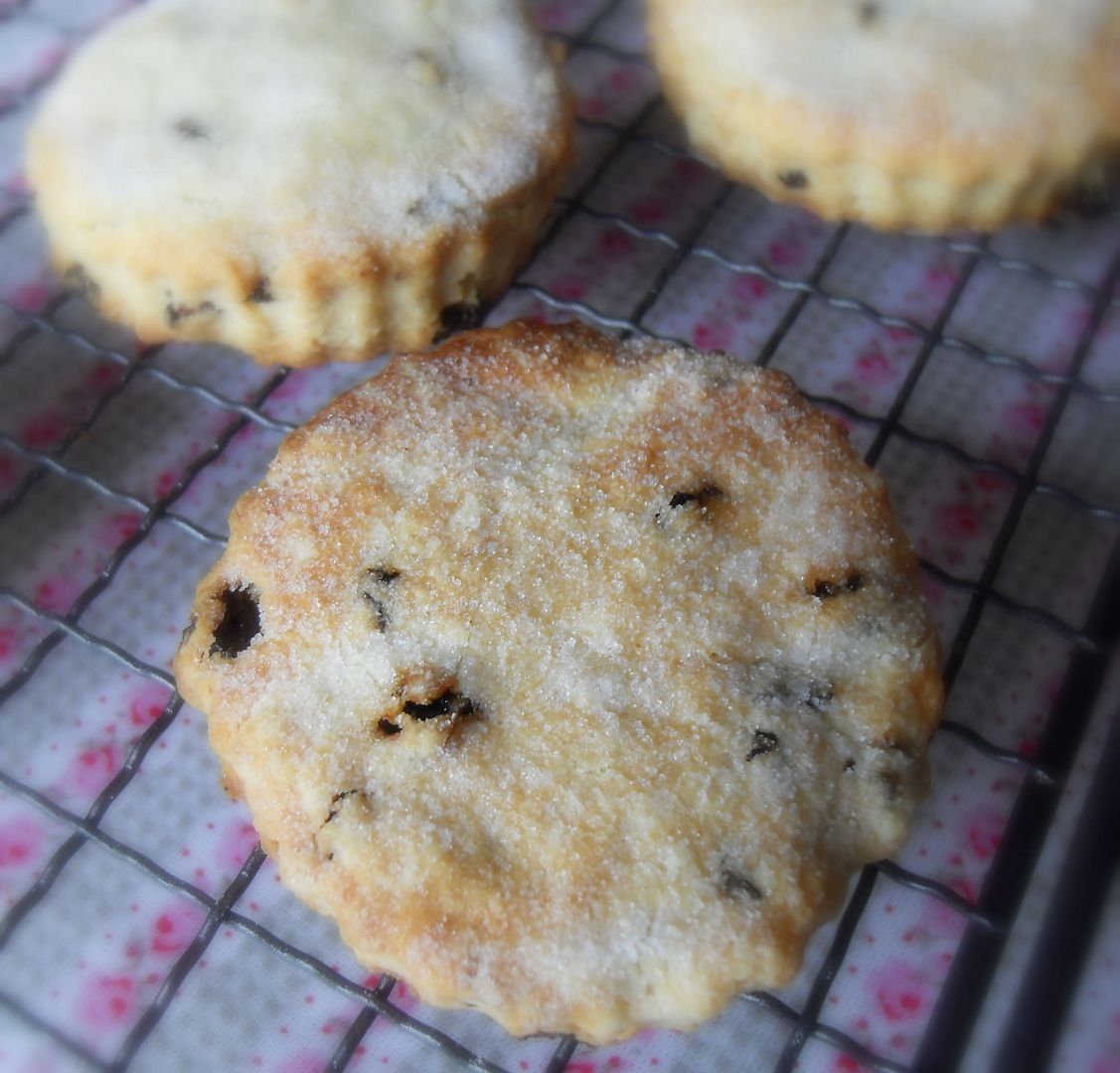 Cooking over in
The English Kitchen
today, Fat Rascals!