O
who
will
walk
a
mile
with me
Along
life's
merry way?
A comrade
blithe
and
full
of glee,
Who
dares to
laugh
out
loud
and free,
And let
his
frolic
fancy
play,
Like a
happy
child,
through
the flowers gay
That
fill
the field and
fringe
the way
Where he
walks
a mile with
me.
And
who
will
walk
a mile with
me
Along
life's
weary way?
A
friend
whose
heart
has eyes to see
The stars
shine
out o'er the
darkening
lea,
And the
quiet
rest at the
end
o' the day . . .
A
friend
who
knows
, and
dares
to say,
The
brave
, sweet
words
that
cheer
the way
Where he
walks
a
mile
with me.
With such a
comrade
, such a
friend,
I
fain
would
walk
til journey's
end
,
Through summer
sunshine
, winter
rain
,
And
then?
Farewell,
we
shall
meet again.
~Henry Van Dyke
I love, love, LOVE this poem! To me it is a gentle reminder that we never walk alone if we have a friend. Be it our bestie mate or the Saviour. Troubles and burdens are always lighter when someone walks by your side . . . and maybe they can't make them go away . . . but they can help you to carry them, if only for a mile . . .
I am up way late this morning. I have had a lot of trouble falling asleep nights lately and it has played havoc with my schedule! Must dash, but not before I show you this delicious storecupboard soup recipe!! Proof positive that you are never without a tasty meal if you keep a stocked cupboard ready at the draw!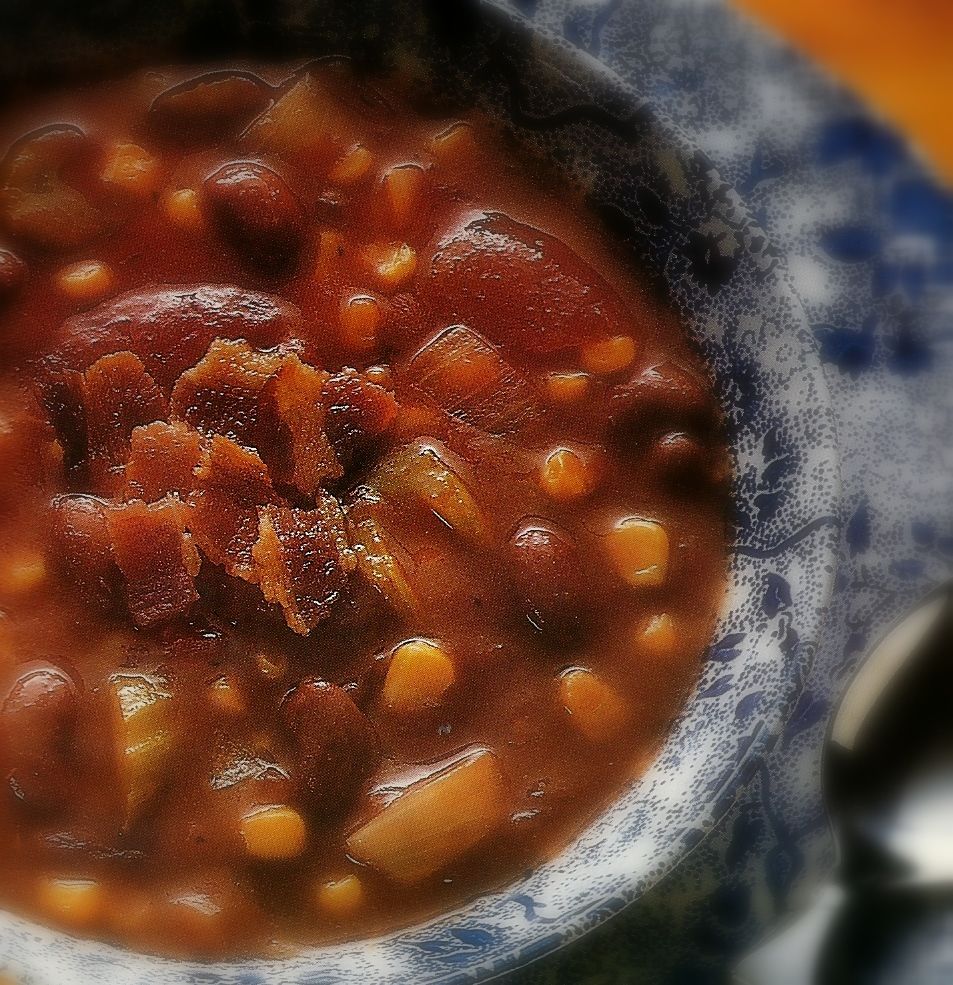 *Tomato and Bean Soup*
Serves 6

Printable Recipe
A delicious and hearty storecupboard supper. A tasty grilled cheese sandwich goes very well with this!
2 sliced streaky bacon
1/2 cup chopped onion
1/2 cup chopped celery
1 (28-oz) tin of whole tomatoes, cut up
1 (10 3/4-oz) tin of condensed tomato soup
1 (15.5-oz) tin of red kidney beans, drained
1 (11-oz) tin of sweet corn, undrained
1/2 cup water
1 tsp sugar
1/4 tsp dried thyme leaves, rubbed between your fingers
salt and black pepper to taste
Cook the bacon in a large saucepan or Dutch oven until crisp. Remove the bacon. Reserve 1 TBS of the drippings. Crumble the bacon and set aside. Reheat the drippings over medium heat until sizzling. Add the onin and celery. Cook, stirring, until tender. Stir in the remaining ingredients and bring to the boil. Reduce the heat to low, cover and simmer 10 to 15 minutes or until thoroughly heated through. Taste and adjust seasoning using salt and pepper to taste. Ladle into heated bowls and serve garnished with the crumbled bacon.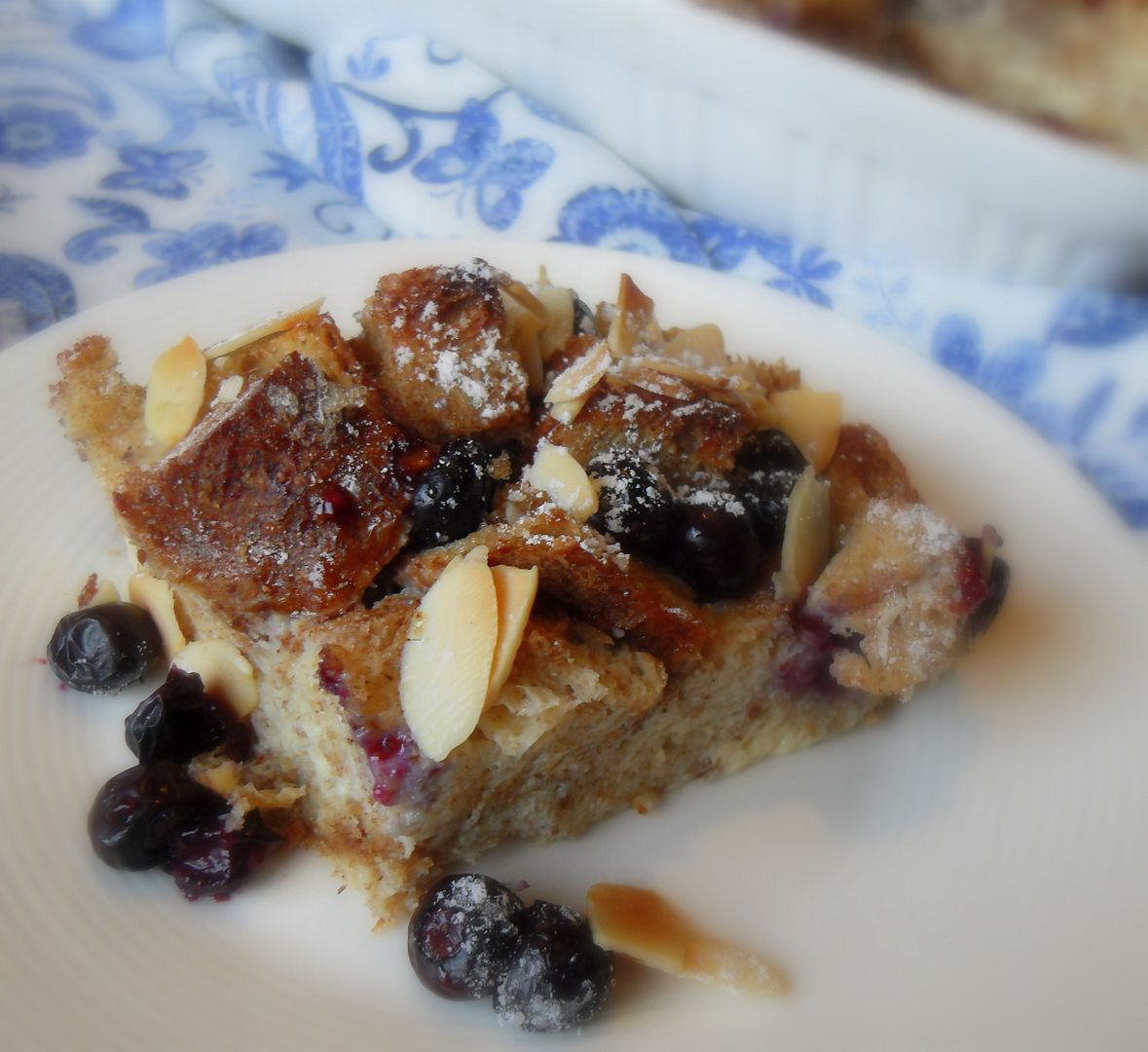 Over in
The English Kitchen
today a delicious Blueberry and Almond Breakfast Bake.
Every life has its dark and cheerful hours. Happiness comes from choosing which to remember.
Have a great Saturday everyone!