Just imagine for a moment that you are a Princess living in a Fairy-Tale world. The beauty of birdsong wakes you up every morning. As you sit up and stretch . . . you notice beautiful clothes have already been set out for you to wear and are just waiting to adorn your beautiful Princess-like body. There is a song on your lips and your very own Fairy Godmother awaits your every instruction so that she can make all your dreams come true . . .
Contrast that with the real world . . . where each day is a struggle to keep your dreams alive . . . because the reality is . . . life is hard in this not-so-fairy-tale world, and hope is a comodity which is not easy to cling to.
But . . . think about it. Are either of those worlds really real? Before you settle for either one of the two extremes . . . let faith show you another place . . . a new place, an invisible place which can only be seen with the eyes of the heart.
It's a place where those small glimpses of all the goodness of a fairy-tale-world can fit into the reality of an every-day-world . . . perhaps a view of the world that is a bit different. It's where the realities of the so-called real world become framed in such a way that darkness is lightened and any bitterness or mistrust you may be feeling is removed.
In this new reality you can discover that unseen dreams to come are bigger and much more powerful than any small ones you may have held on to in the past . . . filled with hope that is far stronger than any despair you may be feeling now.
This is the Father's kingdom . . . and you
are
His Daughter. Imagine . . . a beautiful daughter of God, created in His image and for His purpose. You have value beyond compare, and worth beyond measure. You have a beautiful and wonderful reason for being here . . . and you are not alone. He has promised to help you to get through this life, and given you all that you need in order to do so . . . protection and guidance on a journey towards a Divine Inheritance which awaits your return. All you need to do is to reach out your hand, and allow the Saviour to take it in His. He will guide you home and protect you along the way, and along the journey??? Well . . . you will experience more beauty, more hope, and more joy than you could ever have imagined possible. I know this to be true.
"Fear not, little flock; for it is your Father's good pleasure to give you the kingdom."
~Jesus, Luke 12:32
Just my thoughts this morning . . .
I finally managed to get another painting done yesterday afternoon. I don't know where my days disappear to, but they seem to pass by in a flash!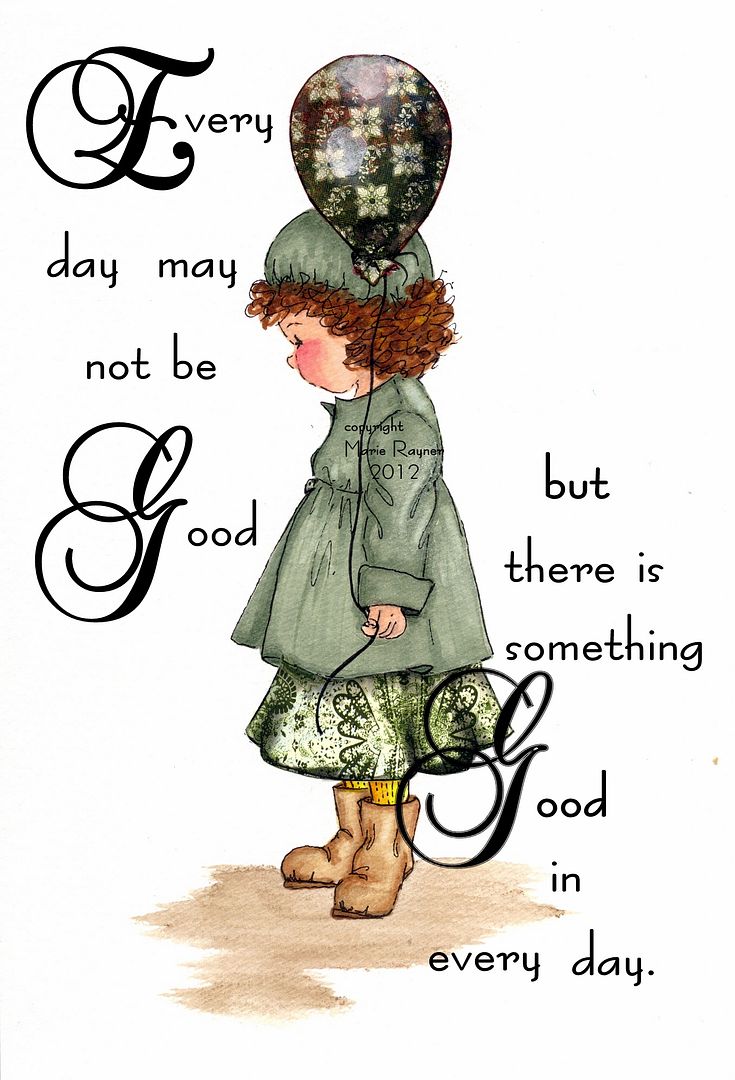 I thought it quite sweet and I love the sentiment on it. As always it can be yours if you want, as a print or a card, and it would make a lovely gift for someone you care about who perhaps needs a bit of inspiration.
It's very cold and windy out there this morning. Brrrr . . . if you need to go out, wrap up warm and stay safe. We'll be going to church of course, and I'm going to make sure I put my woolies on before I go out that door!
Here's a delicious way to prepare chicken. Poached in the microwave, it stays beautifully tender and moist. Served with a simple sauce which is also cooked in the microwave means you can have a delicious and simple supper on the table in the time it takes you to cook some rice or pasta to have along with it. Easy peasy, lemon squeasy!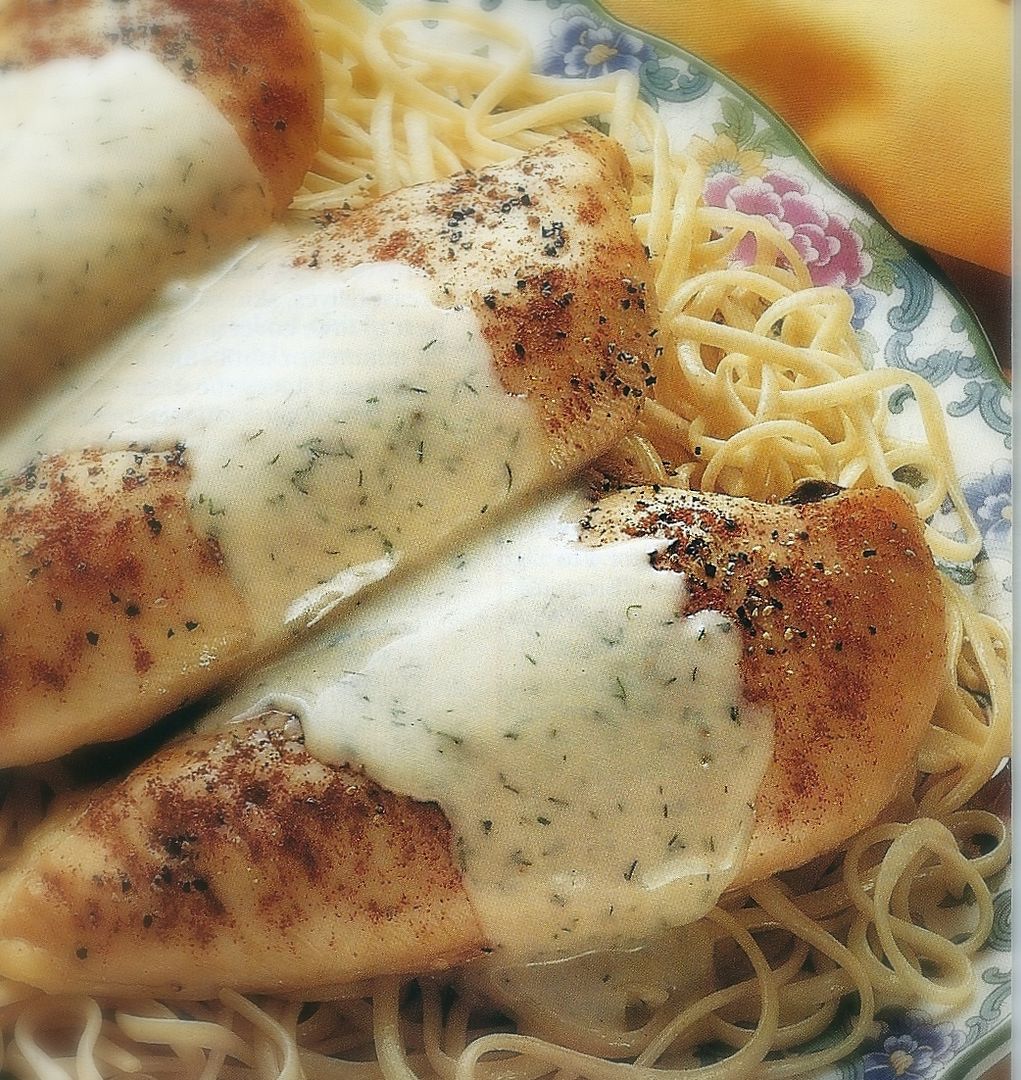 *Dill Sauced Poached Chicken*
Serves 4

Printable Recipe
Moist and tender Chicken Breasts topped with a lucious dill sauce! Cooked in the microwave, so very quick!
For the poached Chicken:
4 Chicken Breast halves, skin removed
1/2 tsp seasoned salt
paprika
Pepper
For the Sauce:
2 TBS butter
4 tsp flour
1/4 tsp salt
1/4 tsp pepper
1/2 tsp Dijon mustard
1 cup milk
1 cup shredded Cheddar Cheese
1 tsp dried dill weed
First prepare the chicken breasts. Place the chicken breast halves into a microwave baking dish (12 by 8 inch). Place the thickest portions towards the outside edge of the dish. LIghtly sprinkle each breast with the seasoned salt, paprika and pepper. Cover with waxed paper or greaseproof paper. Microwave on high for 12 to 14 minutes or until the chicken is fork tender and the juices run clear, turning the chicken halfway through cooking. Keep warm while you make the sauce.
Place the butter in a 4 cup microwaveable safe measuring cup. Microwave on high for 30 to 40 seconds until melted. Whisk in the fl, salt, pepper and mustard until smooth. Whisk in the milk, gradually blending it in. Microwave on high for 3 to 5 minutes, whisking it once or twice during the cooking time. The mixture should thicken and boil. Stir in the cheese and dill, stirring until the cheese is melted.
Remove the chicken breasts from the bone. Place on a serving plate and spoon sauce over top. If desired serve with hot rice or cooked pasta.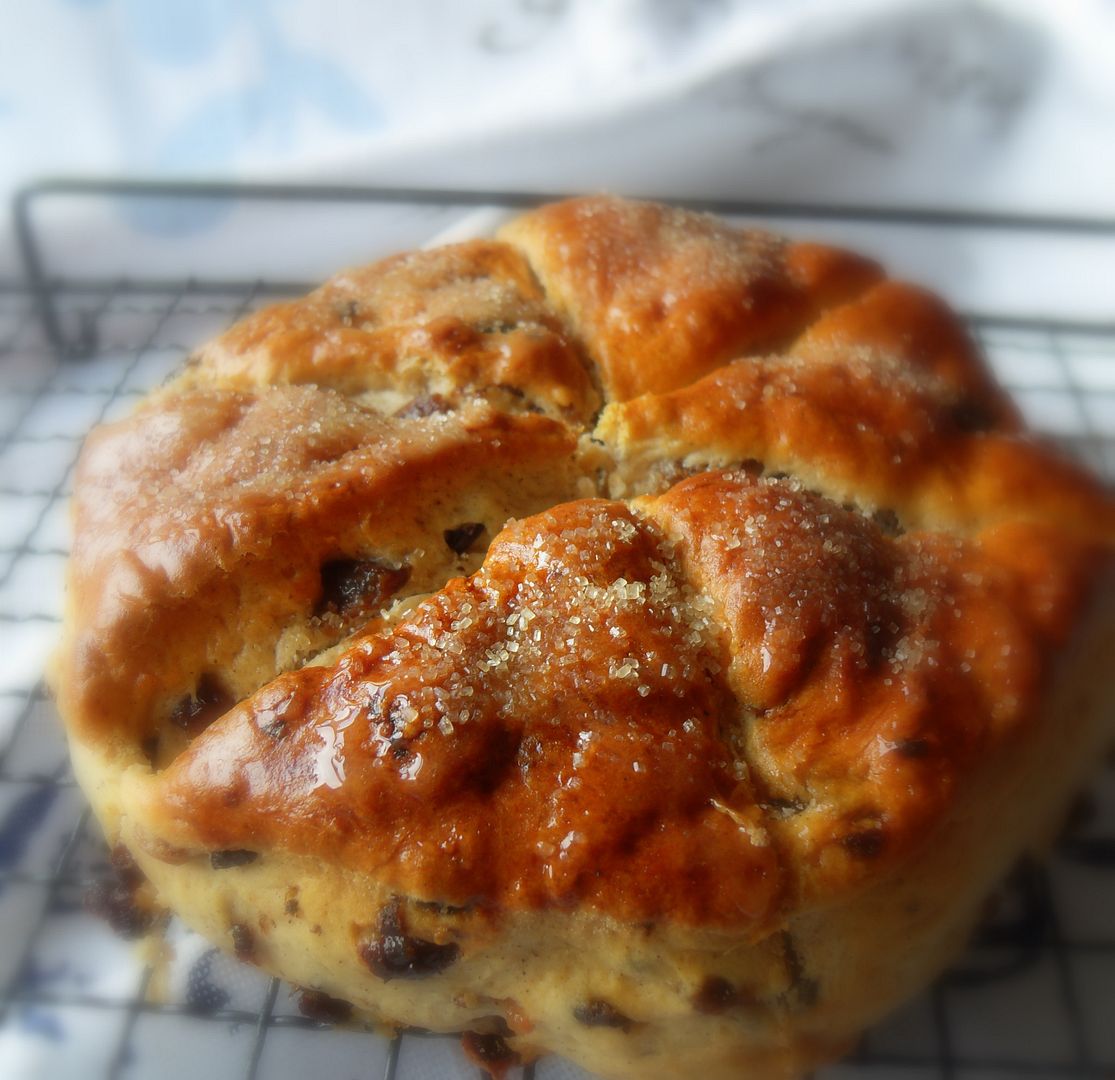 Over in
The English Kitchen
today some delicious Fruited Scones!