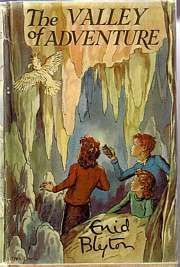 "An Adventure was one thing - but an adventure without anything to eat was quite another thing. That wouldn't do at all!"
~Enid Blyton, "The Valley of Adventure."
When I was a girl, I dearly loved the stories of Enid Blyton. I could not get enough of them. At first it was her fairy stories and the Faraway Tree and Wishing Chair books, and then I discovered her adventure series . . . the Adventurous Four and the Famous Five. Oh how I loved going on their exciting voyages of discovery and enterprise! I gobbled up everything I could get my hands on that she wrote about.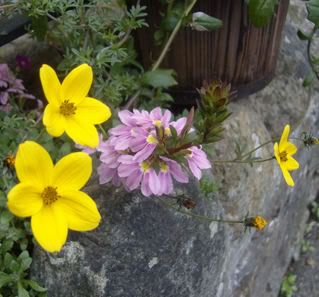 Here was a world very far removed from my own, seemingly boring world! Here was a group of children that went places and did things that I could only dream about! They were brave and smart and ate the most exotic and wonderful food that I had ever heard of, and they had "lashings" of it. I was not sure what a lashing of anything was, but it sounded wonderful to my child's ear! She opened a wonderful world of tuck boxes to me. I had no real idea or experience of what those were back then, but they sounded magical and full to over-flowing with wonderful tasty treats for boys and girls. Her characters picnic'd on cliff tops and feasted on Cherry Cakes and lashings of Ginger Beer and macaroons! In my mind's eye I ate right along with them and imagined that I could taste all their treats and wonders. Never had boiled eggs and buttered bread sounded more delicious!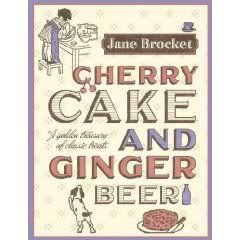 I was thrilled this week to find a lovely little cookery book called "Cherry Cake and Ginger Beer", by Jane Brocket. Of course I scooped it up and added it to my collection! It's a wonderful treasury of classic treats, gleaned from all sorts of children's books, many of which were favourites of mine when I was a child. Not only is this book chocker block full of lovely recipes, but it is also full of wonderfully nostalgic remembrances of a gentle simpler time, and all those beautiful stories that fueled my dreams and imaginations when I was a child. There are lovely treats such as "More Jam Than Puff Jam Puffs" from Chitty Chitty Bang Bang and "Strike Me Pink Raspberry Jam Cakes", such as the ones little Jane and her brother feasted upon with Mary Poppins and her chalk drawing friend Bert at afternoon tea . . . this is but to name a few. There are also wonderfully nostalgic remembrances from books such as, Little Women, Pollyanna, Little House, Anne of Green Gables etc. and all with the lovely recipes from the same . . .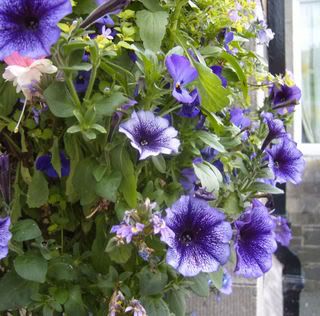 I sat down and read through this book in one sitting, and from the first page I was taken back to my childhood self and longings for lashings of anything and adventure . . . I highly recommend this book to anyone who too, loved these stories as a child, and who dreamed of eating Cherry Cakes and Ginger Beer on wind swept cliffs in exotic places . . .
I am not sure if these were ever talked or written about in any of the books I read as a child, but I do know that when my mother made these, they were a rare and most welcome treat! I made them once in a while also when my own children were growing up, and they, too, loved them. I once made them as an after school treat when I was taking care of my friend Mabel's children after school one day. I thought it would be lovely for them to come home and have one of these with a tall glass of cold milk, and was so excited to set a plate of these down in front of them once I got my own children and Mabel's two all seated around the table.
"These doughnuts are very good, " piped up Paula in her squeaky high voice,"but not quite as good as my mother's . . . hers are cooked in the middle!" Oh, the embarrassment . . . my oil had been too hot and so, whilst looking lovely and brown on the outside, my doughnuts were still raw in the middle . . . lesson learnt!
Adapted from the old standard . . . Purity Cookbook: (you weren't really a cook unless you had a copy of this in your kitchen!)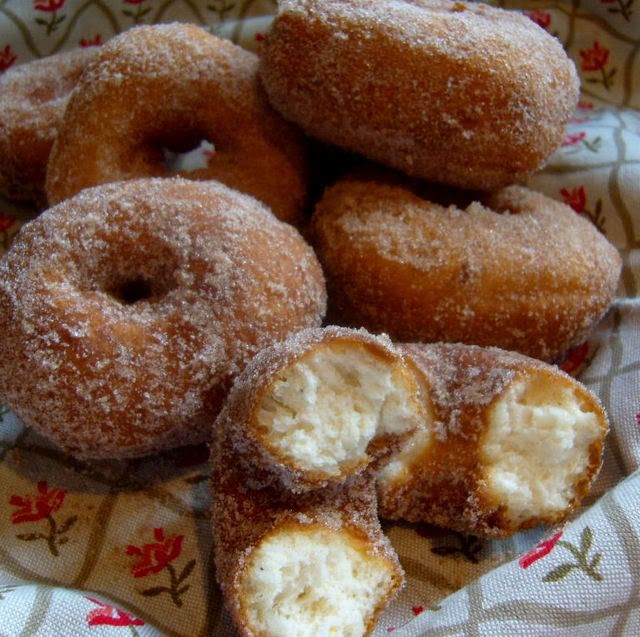 *Cake Doughnuts*
Makes about 2 dozen
These were the doughnuts of my childhood, all light and cakey inside, and fragrant with nutmeg . . . and coated in lovely cinnamon sugar. I could have eaten "lashings" of these back then, and still could . . .
2 large eggs, separated and divided into yolks and whites
1 cup sugar
3 TBS soft shortening
3/4 cup sour milk
3 cups sifted all purpose flour
2 tsp baking powder
1 tsp baking soda
1 tsp salt
1/2 tsp cinnamon
1/4 tsp freshly ground nutmeg
1/4 tsp mace
To Sugar:
1/2 cup white sugar
1/2 tsp of cinnamon
Beat the two egg yolks thoroughly. Beat in the sugar and shortening, until well combined and fluffy. Stir in the sour milk. Measure the flour, baking powder, soda, salt, cinnamon, nutmeg and mace into a bowl and whisk together before stirring it into the egg yolk mixture, to make a soft dough. Beat the two egg whites until stiff and then fold them into the dough. Cover and chill for 1 hour.
When you are ready to fry them turn the chilled dough out onto a lightly floured surface and roll it out to a 1/2 inch thickness. Cut out with a floured 2 1/2 inch doughnut cutter, or a sharp 2 1/2 inch round cutter. (If you are using the plain round cutter, you can cut the middles out with a thimble like my mother used to do!) Don't throw away the middles! These can be fried too and served as "Doughnut Holes", which as anyone knows for some odd reason taste even better than the actual doughnut!
Heat some vegetable oil (at least 1/2 inch deep) to 370*F/160*C. Fry the doughnuts carefully for about 1 minute on each side until nicely browned. Drain on paper kitchen toweling. Sugar if desired.
To sugar, combine the sugar and cinnamon in a paper bag and add the drained and warm doughnuts 2 or 3 at a time and give them a good shake to coat. Alternately mix it together in a bowl and coat the doughnuts by tossing them in the bowl with the mixture. It's a lot more fun and adventurous to shake them in a paper bag though!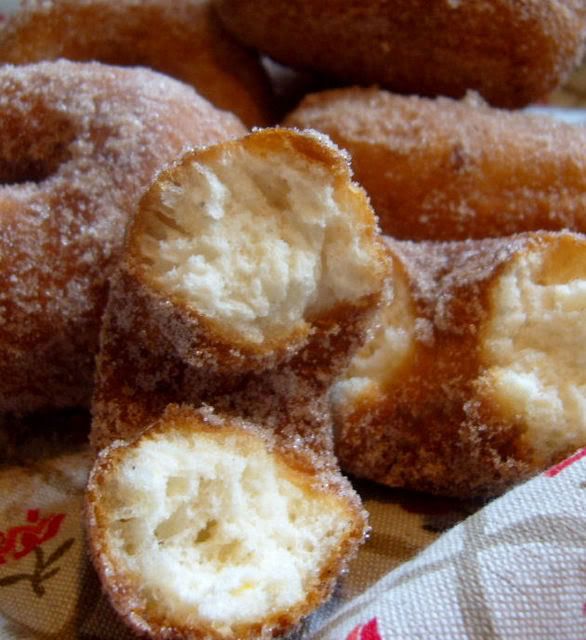 As you can see, these are cooked in the middle!