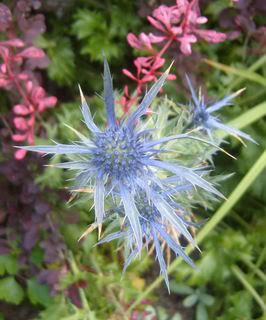 My goodness what a time we had here last night at Oak Cottage!!! I think Todd thought I was imagining things here yesterday when I told him there was a bat flying around the kitchen yesterday morning. In fact I almost had laryngitis all day yesterday and a hoarse voice because of all the squealing I had done yesterday morning, all to no avail I might add, because it certainly hadn't awakened Todd to come to my rescue. He may have done had he heard me, but our bedroom is upstairs on the exact opposite side of the house and well, to be honest . . . his hearing ain't what it used to be!!! (there, I said it!)
He spent most of yesterday looking for it, to no avail. Upstairs, downstairs and everywhere in between. I told him they were very ingenuous and that my mother had once gone to pick a dead leaf off of one of her plants only for it to end up being a bat and scaring the daylights out of her. (I think she ended up smucking that one with a fly swatter . . . and probably screamed herself hoarse the whole time!! ) Anyways, I think he thunk I was making up porkie pies or something and had just got done telling me so last evening, when the unthinkable happened. We were sitting there after I got home from work, just getting ready to watch an episode of Little House on the Prairie (the one where Mary goes blind, no less . . . *sniff *sniff) when I happened to look up the stairs and I saw it again . . . yes . . . the bat! Because we have an open staircase it's very easy to see up stairs, and I could definitely see the tell tale swooping black shadow of this creature swooping around at the top of the stairs, quite near to the floor.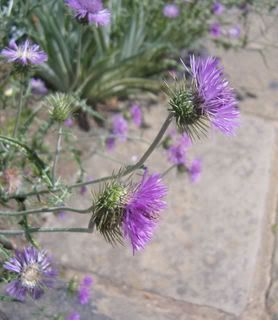 Now, bats over here are a protected species. There are no less than 17 species here in the UK and you are not allowed to harm them as their numbers have been decreasing rapidly and they are protected by law. Apparently this is Bat weekend here in the UK, so this incident was very timely to say the least! Yes, thousands of people throughout the UK shall be celebrating this very auspicious event this very weekend and enjoying a variety of special event throughout this celebratory weekend!
Dozens of bat walks and talks have been arranged by local Bat Groups, Wildlife Trusts, countryside rangers and other organisations up and down the country to bring people a little closer to bats and to celebrate the contribution bats make to biodiversity in the UK.
"Bat walks offer people a truly magical way of seeing and hearing bats in their natural environment. The Bat Conservation Trust is happy to be able to share this experience with so many people."
~
Amy Coyte
Those taking part in the bat walks will be using devices called 'bat detectors' which enable people to hear bats as they fly by. Bats use a sonar sense called echolocation to find their way around at night. With bat detectors, people can tune into the sounds they make and determine what species of bat are present.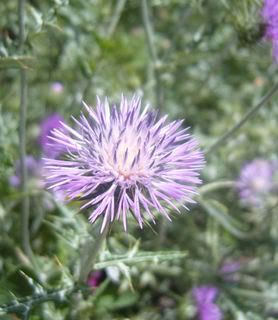 Well, there was one present in Oak Cottage last night and much to Todd's distress we had to find it and dispose of it without harming the little dear. I think he still thought I was imagining it as we put the show on pause and he went upstairs. I told him to open all the windows and turn all the lights on because I mistakenly thought if we did the bat would be afraid of the lights and fly right out one of those windows. NOT!!
Todd was upstairs with a feather duster knocking all the picture frames and such to get it out of it's hiding place (all the while thinking it was his wife that was batty I am sure!) while I sat down here looking up on the Internet about how to get a bat out of your house and reading about how they can carry rabies and bite you in your sleep and getting more worried all the time. Then . . . I heard some rather high pitched squealing coming from up the stairs! (the bat, not Todd!) Yes!!! My fears had been vindicated! My imagination had not been playing tricks on me! He had found it.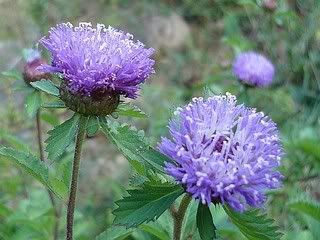 Apparently it had flown all the way down to our bedroom and he had managed to chase it out of there (thank goodness! the mind boggles at what would have happened if he hadn't been able to chase it out of there!). He had cornered it in the small hallway outside out bedroom door and trapped it under the feather duster. He said it was only a tiny one, even though it had looked quite large as it was flying around. I went and got a towel and we managed to trap it in the towel and shake it out the window, where it flew off, hopefully never to be seen again! Whew!
I then, dashed around the upstairs shooing out all the moth's that had come in, having been attracted by the lights, and shutting all the windows durst another bat attempt to enter our home, which, while quite friendly and welcoming to humans, gerbils and little boys, is not a place that I want to encourage bats to roost!
We then settled in and watched the Little House program whilst eating bowls of rice pudding . . . me, happy and content to know that my fears and imaginations had been vindicated and Todd . . . just happy and content to be tucking into rice pudding, and feeling secure in his position as the hero of our home! Yes . . . he is my "super" man!
This rice pudding has long been a favourite of mine. It speaks of home and comfort and cosy evenings in. The recipe comes from an old hand written pink notebook that my ex mother in law gave me back when I was a young bride. Sometimes I think that old things are the best things of all.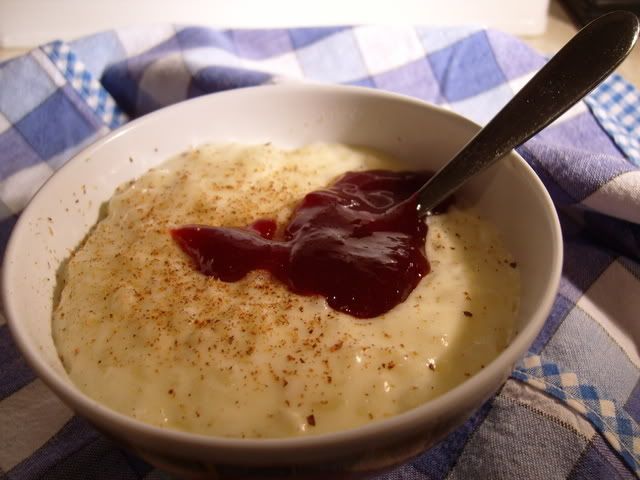 *Creamy Rice Pudding*
Serves 4
This lovely pudding is easy to make and so very delicious. You can add the raisins if you like, which I sometimes do, or you can just opt to serve it warm and topped with a bit of fruit jam as I have done here.
1 ½ cups cooked rice
1 cup whole milk
2 slightly beaten eggs
1/3 cup sugar
½ cup heated whole milk
1 TBS butter
1 tsp vanilla
½ cup raisins (optional)
Grated nutmeg
Red fruit jam, such as cherry, raspberry or strawberry (Optional)
Place the cooked rice, 1 cup of milk, beaten eggs and the sugar in the top of a double boiler over simmering water. Cook stirring until the mixture coats the back of a metal spoon. Remove from the heat immediately. Add the ½ cup of heated milk and the butter, vanilla and raisins if using. Let stand for 30 minutes. Spoon into bowls to serve. Grate some fresh nutmeg on top and serve with a spoon full of fruit jam on top if desired.
There are only two more days to get your votes in for the blogger's choice awards. If you think I deserve it and you want to vote for me, you can click on the above widget and it will take you right to where you can do that. I would surely appreciate it. Thanks!