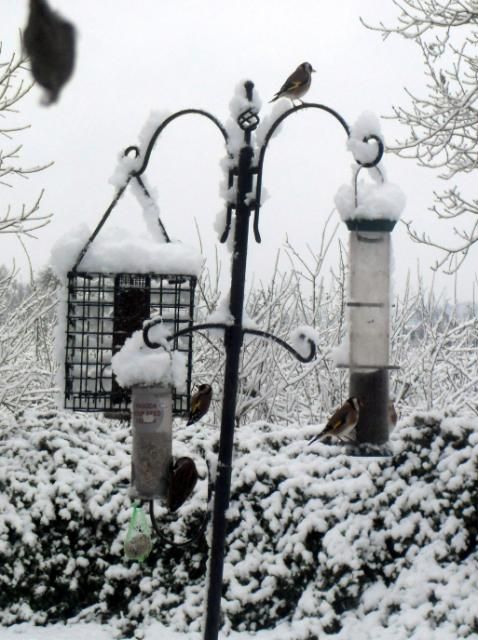 There once was a bird that lived in a painted cage which stood next to a windowpane. Day after day he sat in his cage, singing his songs and preening his feathers, completely unaware of the world which lay beyond the glass of the window, knowing nothing of the wind, the sunlight and the rain. Poor wee thing . . . it was just as well it did not realize that his tiny wings were meant to beat against the skies. You cannot miss what you've never known . . .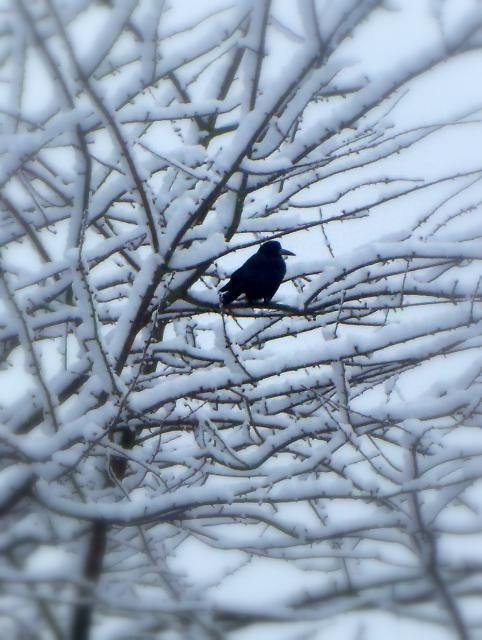 There once was a man, who lived in a world composed of ready made ideas. A cage of sorts . . . composed of the prejudices and doubts and fears of the world, and those around him. He couldn't see that, just beyond of the wires of the cage he had so willingly embraced, just beyond his range of thought . . . lay a strange and lovely world where miracles were wrought, each and every day.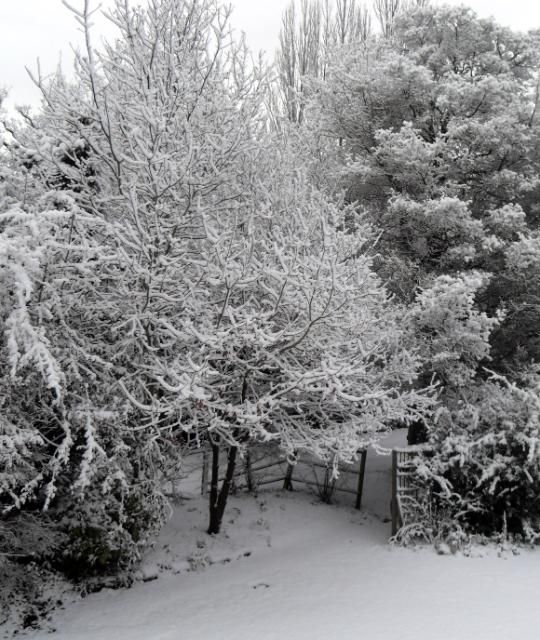 Year by year he lived content . . . within the wires of the cage of his making . . . never looking up to seek for God amongst the stars in the sky. In many ways the Lord appeared to him, and still he could not see . . . his blind and hardened heart blocking his vision. Poor wee little man . . . he lived and died in his captivity.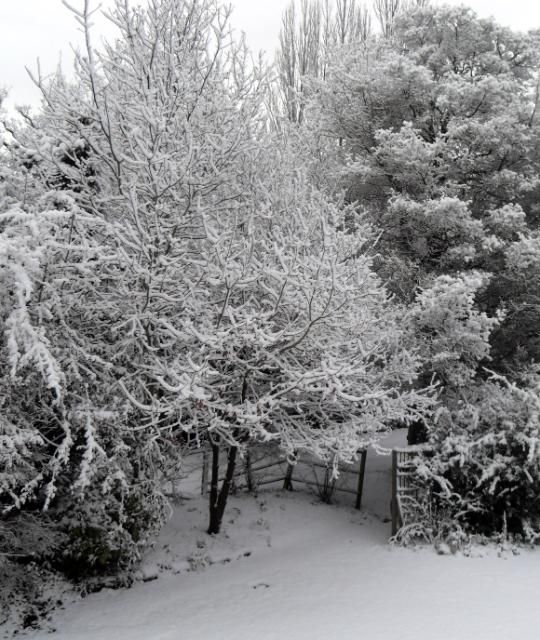 Food for thought on a snow filled Thursday morning. Wherever you are and whatever you are doing I hope you stay warm and safe today . . . oh and Angie . . . Happy Birthday! (Why not pop on over to
Can You Hear Me At The Back
and wish her a goodun!! Tell her I sent you!)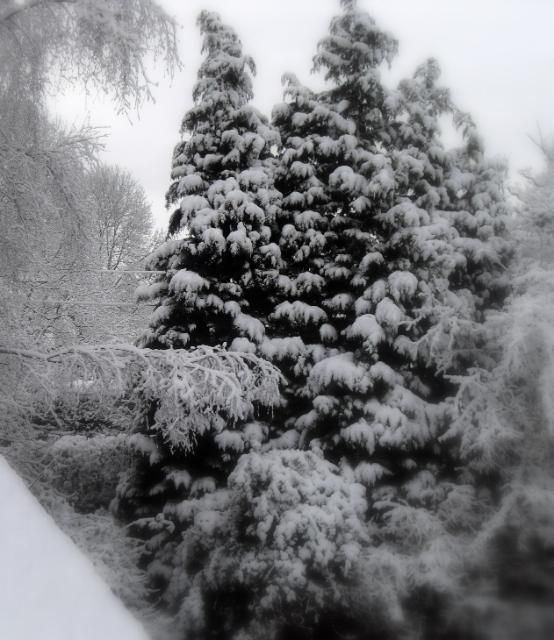 Here's an easy dessert that's very quick to throw together and makes good use of those punnets of hard fruit that you pick up in the shops coz they are a good buy, and yet . . . you just know that as long as you keep them on the counter, they just aren't going to ripen fully and soften before they get all mealy and go off.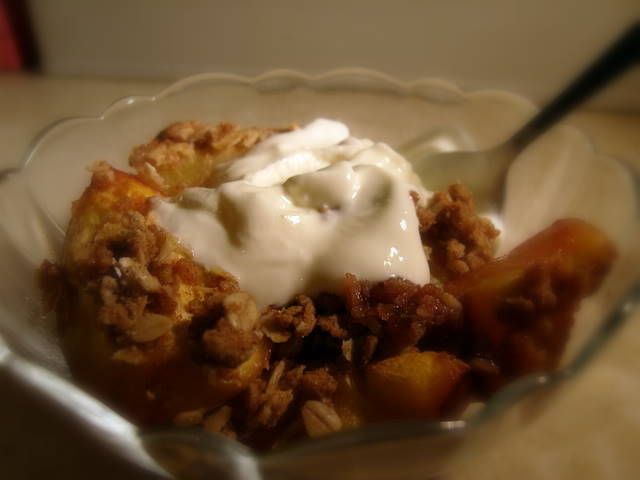 *Baked Nectarine Dessert*
Serves 4
Printable Recipe
Quick, easy and quite inexpensive. You get the lovely fruity sweetness of juicy nectarines combined with the sweet crunch of an oatmeal praline on top. I like to serve this with a thick dollop of plain yoghurt on top, but Todd likes his with custard. Vanilla Ice cream or pouring cream would also be delicious!
4 ripe, firm nectarines, halved and stones removed
2 TBS flour
2 TBS cold butter, diced
1/3 cup old fashioned rolled oats (not the quick oats)
1 TBS firmly packed soft light brown sugar
1 tsp ground cinnamon
an extra TBS of butter, diced
a drizzle of framboise liqueur or Amaretto (optional)
Pre-heat the oven to `180*C/350*F. Butter a shallow baking tray. Place the nectarines on it, cut side up. Set aside.
Put the flour into a bowl and rub in the butter with your fingertips until it is quite crumbly. Stir in the oats, sugar and cinnamon.
Drizzle the nectarines with the liqueur if using, then sprinkle the crumbled mixture evenly over top of all. Dot the remaining TBS of butter over top and then bake for 15 to 20 minutes, until the nectarines are soft and juicy, and the crumble is golden brown. Remove from the oven and serve warm with your preferred topping.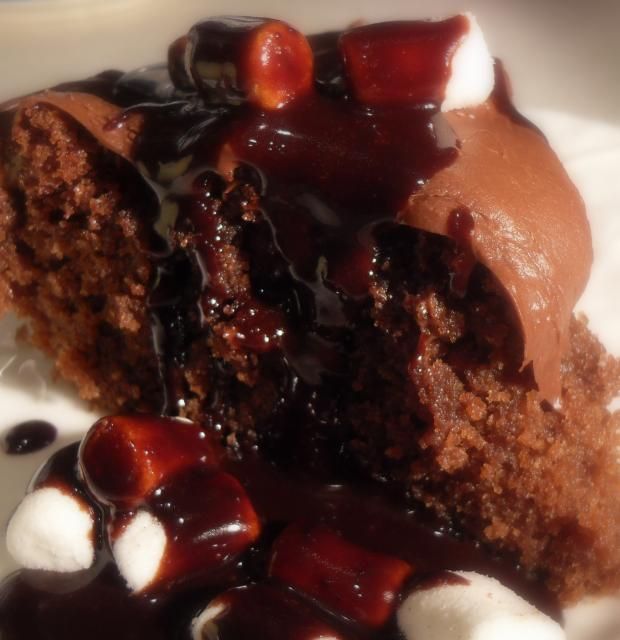 I know, I don't normally do chocolate here. I made this tasty cake for guests we had over on New Years day! Check it out, Chocolate Cola Cake, over on
The English Kitchen.
That sauce alone is to die for. Goes great on Ice Cream! (Pssst!! Angie, will this cake do??? ☺☺)