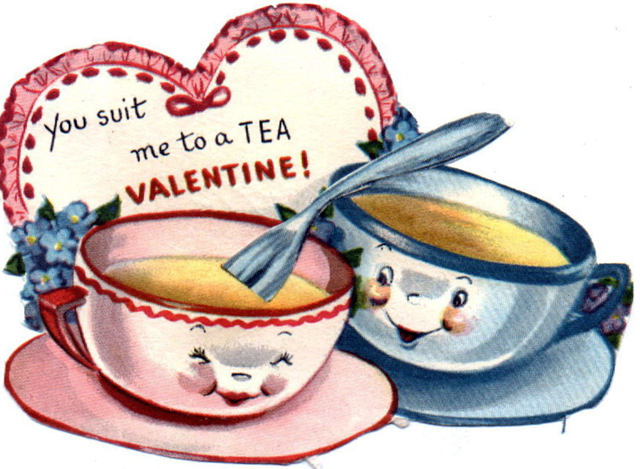 "Love doesn't sit there like a stone, it has to be made, like bread; remade all the time, made new."
~Ursula K Le Guin
Looking at the calendar yesterday I noticed it was exactly one month from Valentines day. I thought to myself, if I was going to have a Valentines Giveway I better get cracking on it or it would be too late. After all I want my goodies to be in my recipients hands well before the day so that they can have them to enjoy on the day.
And so today I am announcing my Annual Valentines Giveaway, something I like to do each year, simply because I love you!! So to each person that leaves a comment on this post I'll be putting your name into a big hat for Todd to pull out a winner from and whoever that is will get the following goodies from none other than me!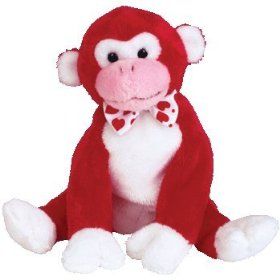 First of all a cute little sweetheart in the shape of a monkey by Ty beaniebabies. Isn't he cute? If you love monkeys, then he's your guy!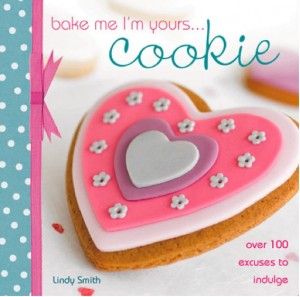 Next, because cooking is a huge part of my life and what I do, and because I love cookies, and because I always used to make special cookies for my children at every holiday, there is this lovely little cookbook, Bake Me I'm Yours, Cookie. Chock filled with over 100 different cookie recipes, this is sure to charm, don't you think? This could be yours!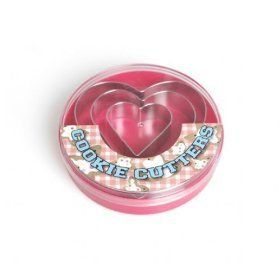 Last, but not least a sweet set of heart shaped cookie cutters. Afterall, you can't have a tasty cookie book without some cookie cutters to use can you?
And, I'll throw in a secret surprise that I haven't decided upon yet. It will be nice though, of that you can be sure!
So, it you want to be in on the chance to win these goodies be sure to leave a comment at the end of this post. Spread the news, the more the merrier! You have until next Friday, January 22nd to sign up for it! Don't be shy!
And now to something more serious, the recent earthquake in Haiti. My heart just goes out to the people of Haiti so very much. I think this is one of the worse disasters I have ever seen. I think my heart broke a million times over the last few days with every story I saw on the telly. I do hope that anyone who can do so, will do what they can to help out. Todd and I are not rich but we dug extra deep to donate what we could. I wish we could do more, but every little helps as they say. We made our donation through the Compassion Organization. We already sponsor two children in Africa through them and we trust them. I have to say I live in a very giving country. The people of the UK always dig really deep when disaster hits and are so very generous in their gifts of aid. Colour me proud to be British! (Canadian British?) I dunno, it just makes me proud to be a part of a nation that is so compassionate and caring!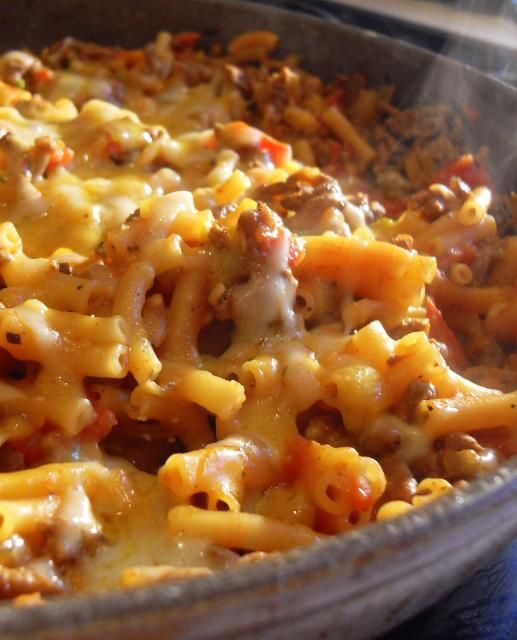 I was so tired the other day when I got home from work I didn't have a lot of energy for cooking, plus I was working on my art course and so Todd got the dreaded pasta for his supper. This was quick, easy and very tasty. I know that packaged macaroni and cheese dinner is not readily available over here in the uk, so instead of that you can use 6 ounces of dried macaroni and some extra cheese at the end and it should work out fine. Todd didn't seem to mind too much that it was pasta . . . there was lots of cheese and I think that made up for it. Then again, I also had made that apple/cranberry dessert, which gave him something to look forward to. He ate this anyways and didn't complain!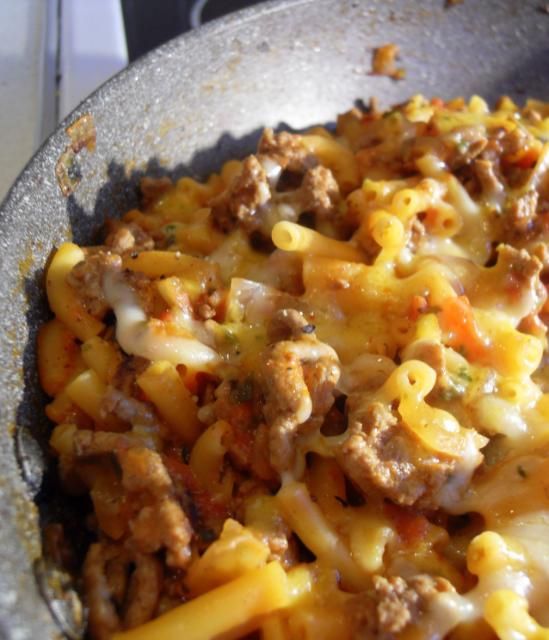 *Macaroni Beef Skillet*
Serves 4
Printable Recipe
Loosely based on a recipe I found on the Kraft site. I added a bit extra to spice it up a bit as theirs was rather plain. This is quick, easy and quite tasty!
1 pound extra lean ground beef
1 medium onion, peeled and finely chopped
1 fat clove of garlic, peeled and crushed
1 tsp dried basil
1/2 tsp dried oregano
1 can (14.5 ounce) chopped Italian tomatoes, undrained
1 1/2 cups water
1 package ( 7 1/4 ounces) macaroni and cheese dinner mix
1 cup shredded Italian Cheese mix (one that has provolone, mozzarella, parmesan etc. in it)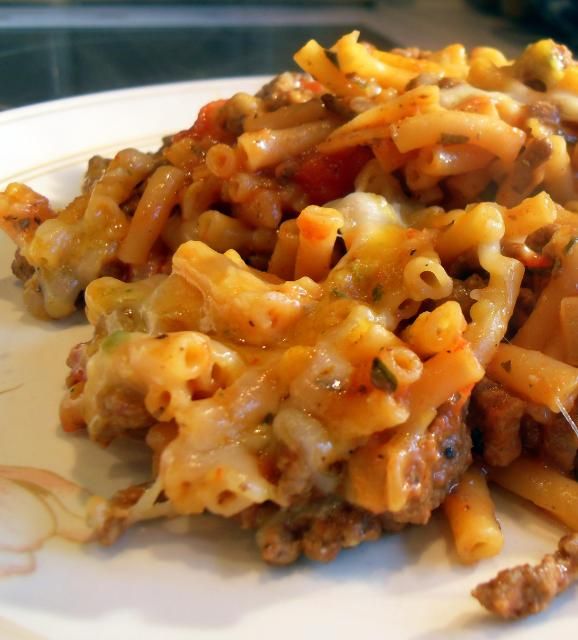 Spray a large nonstick skillet with cooking spray. Heat and then brown the ground beef in it, Add the onion and cook, stirring until the onion is softened. Add the garlic and cook, stirring until quite fragrant. Stir in the basil, oregano, tomatoes, and water. Bring to the boil. Stir in the macaroni and the cheese sauce mix. Reduce to low and cover. Simmer on low heat for about 1o minutes. Stir. Sprinkle the shredded cheese over top, remove from the heat and cover. Let stand about 5 minutes, until the cheese melts. Serve at once.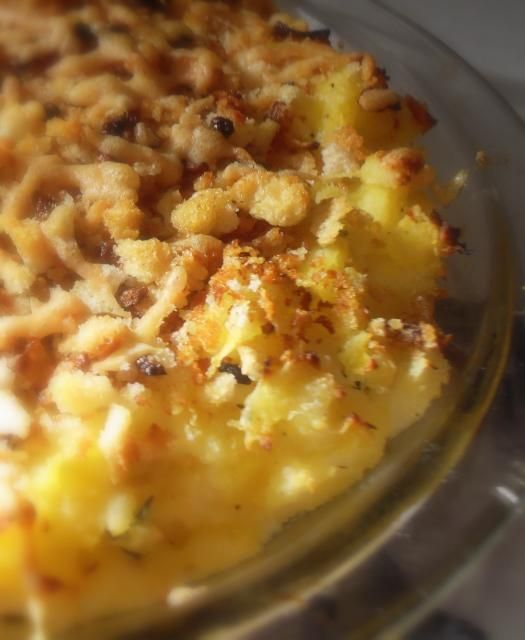 There's a delicious Winter Root Vegetable Mash over on
The English Kitchen
today. Tasty, tasty!